How to plan a cottage garden – from choosing a layout to picking plants
Find out how to plan a cottage garden, the most quintessential English garden style, with tips on designs to choosing the right plants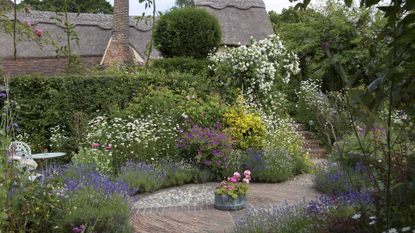 (Image credit: Leigh Clapp)
There is an art in knowing how to plan a cottage garden so that it looks like the profusion of colorful flowers has been planted casually – even a little haphazardly. But it's not hard to achieve.
This quintessential and nostalgic English garden style that we associate with pretty thatched cottages can, in fact, suit any type of property. Romantic, pretty and effervescent, cottage garden design is adaptable for the country, town or city garden.
This traditional style has remained popular and has become a mix of modern plants and old-fashioned favorites.
See: Cottage garden ideas - inspiration for plants, layouts and more
What is a cottage style garden?
A cottage garden design is ideal for the self-confessed plantaholic as it is all about making sure every piece of ground is covered in an apparently unstructured design.
Forget carefully manicured herbaceous borders with strict color schemes. How to plan a cottage garden is all about an informal mix of closely planted flowers across the color spectrum.
Traditionally a practical garden, supplying food and medicine around a farm laborer's cottage, the style has evolved and is known and copied across the world. The romanticised idea of a country idyll, cottage garden design has became more decorative, containing both ornamentals and edibles, and with a focus on bio-diversity.
At Monty Don's Longmeadow garden in Herefordshire, the cottage garden is 'a traditional, but essentially floral, cottage garden, filled with blowsy, soft colors but also containing fruit trees, rhubarb, gooseberries and some herbs all mingled in together,' he explains.
The feel of a cottage garden is relaxed, informal and fun. There are no strict guidelines or set rules to follow. Weathered, rustic materials, vintage detailing, heirloom plants and an apparently chaotic look define the cottage garden style – a kaleidoscope of hues and textures from the tangle of flowers and foliage.
But, as with any garden, thought needs to go into planning a cottage garden layout and planting.
See: Cottage backyard ideas – more ways to create yours
How to plan a cottage garden
When thinking about how to plan a cottage garden, the key is to keep the layout simple, as the infill will be full and busy.
1. Start with just a single border
Cottage gardens need planning and regular care, so to avoid it from being too labor intensive, start small, by planning a cottage garden area or border, and then increase the size once your confidence grows.
See: How to plant a cottage border – a beginner's guide.
You could position this cottage garden design behind a picket fence, enclosed by low hedging, or as a pretty scheme to greet visitors to your front door.
2. Think about paths and walkways
Meandering garden paths made of stone, old bricks, gravel or grass offer a visual relief to the exuberance of the planting in a larger cottage garden design.
'A cottage garden should ideally have winding paths, which in midsummer are only just visible between beds bursting with plants. These paths lead your eye to a focal point; this could be your house, an arbour or even a simple bench,' recommends RHS horticulturalist Catherine Fairhall Lewis, who looks after the cottage garden at RHS Hyde Hall.
Softly curving pathways that blend in are at home in the cottage garden design.
See: Front yard cottage garden ideas – for plenty of inspiration
3. Add pretty garden accessories to draw the eye
Ornaments, such as a rustic birdbath, sundial or seat, add focus among all the flowers, helping to break up the intensity of the planting and provide a place to rest the eye.
Upcycling, recycling and vintage finds fit the cottage garden design. For instance, an old wheelbarrow billowing with flowers; moss-covered statuary; stone finials half-buried in plantings; tools made into sculptures, or planted rustic troughs. This is an opportunity to express your own personal taste, so feel free to do what appeals to you. There are no rules.
4. Create height to accentuate the vertical
Add height with a romantic arbor, arches, pergolas or obelisks draped in scented climbing plants, such as roses, honeysuckle or jasmine. But use these features sparingly so the whole effect doesn't become too hectic.
5. Test the soil
Test your soil so you know which plants are best-suited to it and add organic matter, such as compost. Good, rich organic soil where plants will thrive without too much watering or feeding will make the job easier, while mulching also helps retain moisture and keeps weeds down.
6. Choose natural planting
There are plant choices for sun and shade, as well as different soil types, although most cottage garden plants will enjoy a sunnier spot.
Your aim is for the plants to appear to have planted themselves. 'Plan the position of your big permanent plants, so your trees, roses and shrubs, first. Smaller flowering perennials will be fitted in the spaces around these, then finally your annuals are used to fill any remaining gaps,' says horticulturalist Catherine Fairhall Lewis.
7. Cover the ground
There is no social-distancing in a cottage garden design – instead it's all about informal crowding, packing in as many plants and flowers as possible. Use high performance, tough plants – such as un-hybridized flowers that appeal to pollinators. Plan for a succession of blooms to maintain the effect of dense planting all year long.
8. Choose colors with confidence
Select your color palette that appeals to you and works with the architecture of your home – from soft and pastel, dreamy and romantic, to vibrant and clashing.
Planning planting in a cottage garden
When planning a cottage garden, remember that flowers and scents combine in happy abundance.
'This is the beautiful chocolate box image everyone has of hollyhocks, roses and color in a varied tapestry of planting that is very irregular. The use of old fashioned annuals and even the odd vegetable dotted in as well,' says Rosy Hardy of Hardy's Cottage Garden Plants.
The mantra right plant, right place is important in designing a cottage garden. You are working with, not against your conditions, for the healthiest, sturdiest results, with the minimum of effort.
'When choosing your planting scheme, make sure to include classic cottage garden plants. Be bold with your colors, encourage self-seeding and pack plants closely together so there is no bare earth,' says Catherine Fairhall Lewis.
See: Cottage garden plants – for the top flowers and shrubs to grow
Easy-going and easy-care are what you are after when planning a cottage garden, with a mix of tough, reliable perennials and annuals, shrubs for structure, and some bulbs.
The top five cottage garden plants recommended by the Royal Horticultural Society for 'voluptuous planting and haphazard self-seeding' are foxgloves, lavender, delphiniums, scented philadelphus and roses.
Add to your palette others that also epitomize the cottage garden look, such as nepeta, hollyhocks, phlox, hardy geraniums, love-in-a-mist, stocks, dianthus, cosmos, peonies, sweet peas, aquilegia, daisies of all kinds and wildflowers.
Select disease-resistant shrub roses and ramblers when planning a cottage garden.
Don't forget foliage from choices such as Stachys byzantina, Alchemilla mollis and ornamental grasses
Add some productive plants among the profusion in a cottage garden design, such as a self-fertile dwarf fruit tree, vegetables and herbs.
'Include plants that flower repeatedly, really earning their place when space is limited,' suggests Rosy Hardy.
Examples that Rosy recommends in cottage garden planning include:
'Geranium 'Rozanne', as it flowers from June to October;
Nepeta grandiflora 'Summer Magic', which can be grown as edging or as a substitute for a lavender hedge in soils where lavender does not thrive,' she explains.
'Geum 'Totally Tangerine' whose soft tangerine flowers dance on fuzzy stems and is one of the longest flowering perennials at the nursery;
Anemone 'Frilly Knickers' – a very delicate ruffled semi-double.
How do I create a cottage garden on a budget?
The cottage garden design is an economical style as a lot of the flowers can be grown from seed, such as inexpensive annuals. You can seed swap with friends and neighbors and also take cuttings to grow on in your own garden.
Allow self-seeders to spread, and if something pops up in the wrong spot, dig it up and move it. As this is a natural planting style, everything can have its place.
See: Cottage patio ideas – create a pretty spot for relaxing and entertaining
Use reclaimed and natural materials for hard landscaping, helping to contribute to this being one of the most affordable styles, and upcycle or recycle items for your garden features.
Careful maintenance will also keep the floral show going, so trim and tidy new growth, and deadhead flowers to keep them blooming.
There is both a sense of nostalgia and of freedom with a cottage garden design, which is quite irresistible. And as there are no rules, plan a cottage garden to perfectly suit your taste.
Sign up to the Homes & Gardens newsletter
Decor Ideas. Project Inspiration. Expert Advice. Delivered to your inbox.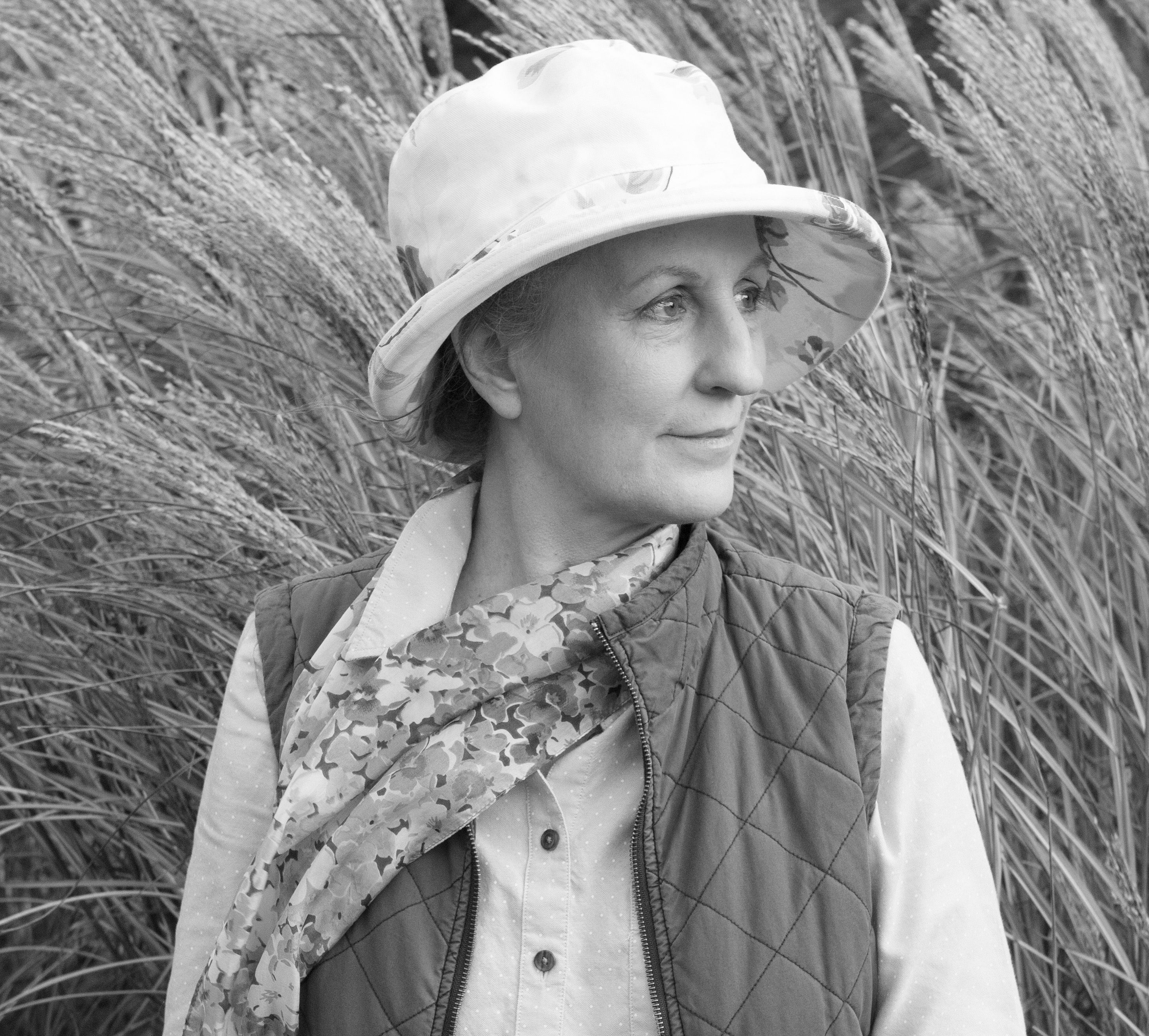 Leigh Clapp is a professional photographer with over 25 years experience, primarily as a garden specialist photojournalist but also with food and travel. She delights in exploring gardens, discovering the tiny elements to their overall essence and meeting lots of enthusiastic gardeners along the way. Leigh's work appears in magazines, newspapers and books, both in the UK and abroad, including Period Living, Country Life, and Gardens Illustrated; as well as being sole photographer for a number of books, including Garden Details, Feng Shui in the Garden, Vertical Gardens and From the Garden – fresh seasonal cooking.