Kitchen tile costs — which type is best for my budget?
Everything you need to know about kitchen tile costs to help you choose the right tile to suit your style and your budget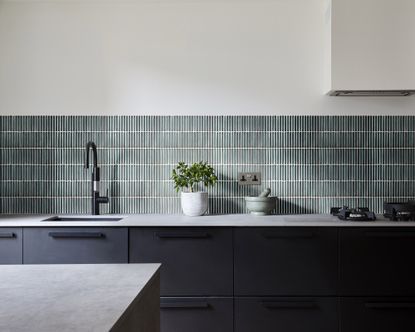 (Image credit: Ca'Pietra)
You may need to consider different kitchen tile costs when looking at tiles for your kitchen walls and floor, to see which type is best for your budget.
After all, there are a host of different kitchen tile ideas and materials to pick from. Which one you opt for will have a major effect on the final cost of a project, whether you're undertaking a refresh or fitting a brand new kitchen.
And that's particularly the case when it comes to floor tiles because of the relative size of the area compared to a backsplash.
Some tiles will be suitable for both the floor and the walls of your kitchen, while other materials or individual tile designs are options for walls only. But after that it's the budget you have available along with the kitchen ideas you pick that will determine your choice.
To allow you to make the best decision, we've answered your top questions on kitchen tile costs.
Kitchen tile costs
How much does it cost to tile a kitchen?
How much it costs to tile a kitchen depends on a number of factors.
First, while most tile installers will charge you by the square foot (expect to pay between $5/£3.50 and $35/£25 per square foot), some may quote a per hour charge (expect to pay between $30/£21 and $120/£85 per hour).
Paying per square foot is by far the most preferable option, since it allows you to forecast your spend accurately.
Another factor to consider is the removal of old tiles or surfaces and the necessity for any tiles you need to be sealed post-installation. Tile removal costs between $10/£7 to $15/£11 per square foot. Tile sealing will cost between $100/£70 and $200/£150, depending on the area to be covered.
Why the wide variance in prices?
These really come down to your contractor's labor costs. These will be higher in major cities, for example, and the size and intricacy of the space to be tiled. Bigger tiles are a more cost-effective choice in a larger kitchen than smaller tiles. Awkward spaces and smaller tiles require more grouting and therefore more grout.
Finally, the type of tile used can affect the final cost of tiling the kitchen. For example, larger tiles are quicker to lay and grout than mosaic tiles, but are difficult to install neatly on uneven floors or walls. In which case work on the sub-floor or wall would be needed before tiling could begin.
Costs by kitchen tile types
From cost-efficient ceramic kitchen tiles to space-enhancing glass tiles, we examine the potential budgets you will need to cater for.
Ceramic tiles
If you're looking for a low cost option that will give your kitchen a great look, ceramic tiles could be the best type for you.
One thing to be aware of if you choose ceramic tiles is that some are only suitable as kitchen wall tiles or as a backsplash and can't be laid on the floor, so check suitability before buying.
Ceramic tiles can start from around $1 per square foot (or around £6 per square meter), and that's for versions that are suitable for floors and walls. A mid-priced option might be around $15 per square foot (£13 per square meter).
Be mindful that not every ceramic tile is a low cost option, and some can be expensive. Patterned and relief designs as well as more unusual shapes can often weigh more heavily on a budget. However, the choice of colors, sizes and styles certainly isn't limited when your spend is modest.
Terracotta tiles
Terracotta tiles are actually a type of ceramic tile made from clay and have a characteristic warm red-brown color. They're popular kitchen flooring ideas for farmhouse style kitchens and terracotta tiles can also be attractive as a backsplash.
You might pay from around $12 per square foot for terracotta tiles suitable for floors and walls (£30 per square meter).
Porcelain tiles
Porcelain tiles are harder and denser than ceramic, less porous tiles, and can stand up to heavy foot traffic, making it a deservedly popular option as flooring.
They're suitable for walls as well with the only caveat being that you should consider the weight of the individual tile in which you're interested in to be confident the wall can take the load.
Porcelain tiles can start from around $2 per square foot (£5 per square meter) at its lowest price point; a mid-priced version might be in the range of $25 to $30 (£25 per square meter).
Just like with ceramic tiles, the price of porcelain tiles can range considerably and you could pay much more, but you'll find a wide range of options at lower and mid price points.
Natural stone tiles
Each piece of natural stone is unique, so if individuality as well as beauty is high on your agenda, natural stone kitchen tiles will appeal. But is this type of kitchen tile best for your budget?
The cost of natural stone varies according to the type of stone: rarer stones or rarer colorways of a particular stone come with a higher price tag, as you'd expect.
Slate kitchen tiles come in formats that can work on walls and floors as well as wall-only designs. Expect to pay from around $3 per square foot (£50 per square meter).
Travertine tiles, which can be used on both floors and walls depending on the individual tile design, might cost from around $5 per square foot (£50 per square meter).
Granite tiles are available for walls and floors. When it comes to cost, count on spending from around $7 per square foot (£80 per square meter).
Marble is a luxurious and attractive tile for both floors and walls, again subject to the individual tile design. Prices start from around $7 per square foot (£80 per square meter).
Limestone kitchen tiles will likely cost from around $20 per square foot (£60 per square meter) and can be used on both walls and floors, depending on the individual tile design.
Glass tiles
Glass is used to create attractive tiles and mosaic tiles. As far as kitchen tile backsplash ideas go it's an eye-catching choice, but you'll need to stick to using it only on walls as it's not suitable as kitchen flooring.
Glass wall tiles for the kitchen cost from around $4 per square foot (£25 per square meter).
Which tiles are best on a budget?
Ceramic tiles can be the best choice and cheap to buy for a kitchen. Of all the tile types you might consider, ceramic should prove the most affordable.
Which tiles that are best for an individual kitchen will, of course, depend on your lifestyle as well as your budget, ceramic tiles do have a list of advantages.
They're durable, easy to look after and the glazed versions will keep water and stains out (unglazed tiles should be sealed for protection).
The other major advantage of a ceramic tile is that designs are widely available in all the colors you might desire, making them a smart addition to your kitchen color scheme. There are patterned as well as plain options, and they also come in different sizes too, so you can get exactly the look you want on the floor and the walls of your kitchen.
The possible downsides of ceramic tiles are that they are less hardwearing than some other materials, and more porous.
Which type of tile is best for a kitchen?
The best type of tile for a kitchen floor will be determined by factors such as foot traffic, likelihood of splashes, care needs, and of course style.
Wall tiles don't have to be as durable, so it's likely that aesthetic concerns will dominate the decision here.
For a low cost option with a wide range of choices, ceramic tiles are deservedly popular. Porcelain tiles will generally cost a little more, but could be worth it for a higher traffic floor and to withstand spillages better, which could be a winning quality in a home with kids and pets.
Choosing one or the other isn't a necessity. A combination of ceramic tiles on the walls and porcelain on the floor could be a cost-effective way to achieve a stylish and functional kitchen.
Natural stone will win out if it's a unique look you prize. Although ceramic and porcelain can create the appearance of stone, each stone tile is individual in color, veining and character. If you value this above all, that will prove the best tile.
Sign up to the Homes & Gardens newsletter
Decor Ideas. Project Inspiration. Expert Advice. Delivered to your inbox.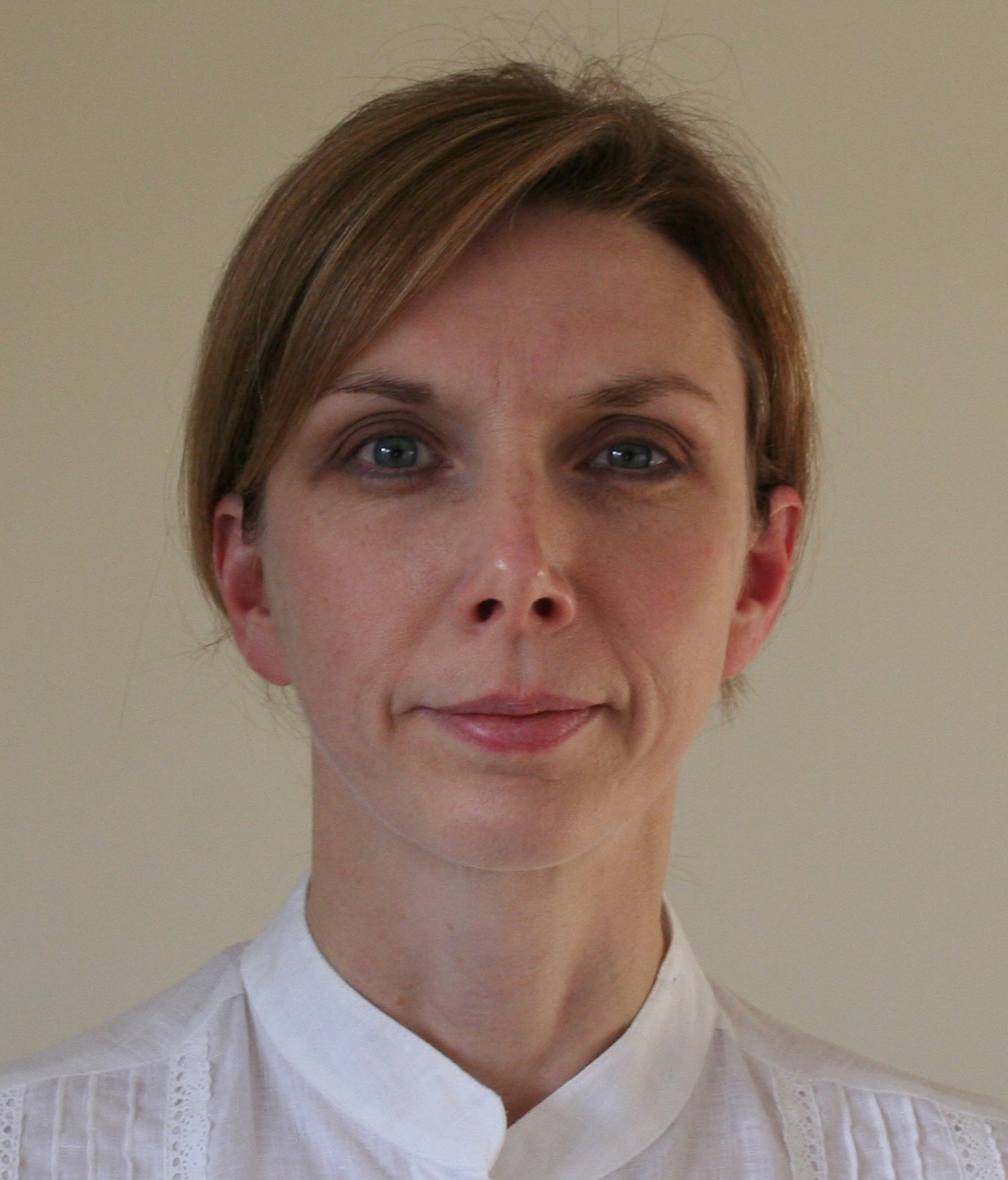 Sarah is a freelance journalist and editor. Previously executive editor of Ideal Home, she's specialized in interiors, property and gardens for over 20 years, and covers interior design, house design, gardens, and cleaning and organizing a home for H&G. She's written for websites, including Houzz, Channel 4's flagship website, 4Homes, and Future's T3; national newspapers, including The Guardian; and magazines including Future's Country Homes & Interiors, Homebuilding & Renovating, Period Living, and Style at Home, as well as House Beautiful, Good Homes, Grand Designs, Homes & Antiques, LandLove and The English Home among others. It's no big surprise that she likes to put what she writes about into practice, and is a serial house renovator.