How do I make a small bathroom look elegant? 7 achievable tricks designers use that you can mimic
These expert tips will help you create a luxuriously elegant bathroom no matter its size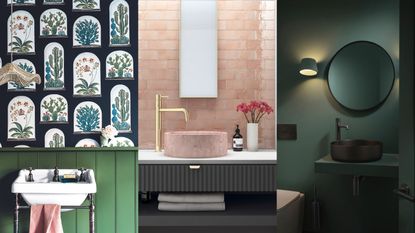 (Image credit: Future / Craven Dunnill Jackfield / JTP)
When it comes to making small bathrooms look elegant, it can be difficult to achieve the full-blown luxury that a larger bathroom can afford.
Small bathroom ideas, however, lend themselves to cozy retreats and spa-like grandeur so you can get ready for the day in blissful beauty. These expert bathroom ideas are bound to impress your guests and add a touch of opulence to even the smallest corner of your home.
How do I make a small bathroom look elegant?
Small rooms suit cozy, welcoming treatments – making compact bathrooms perfect for both spa bathroom ideas and luxury bathroom ideas that will make your space a really elegant retreat.
Whether you are looking for ways to make a small bathroom look elegant because you simply want a smarter space, want to make a small bathroom look bigger, or explore new bathroom trends, these expert interior design tips will help you create a smart escape. They will also help you avoid common bathroom design mistakes.
1. Choose tile finishes, colors and layout selectively
Bathroom tile ideas are an obvious place to start when it comes to making a small bathroom look elegant, however choosing the right tiles for a small bathroom can make all the difference between a cold, sterile space and an elegant one, and for this you need to think about color, tile layout and pattern ideas and tile finishes.
When it comes to small bathroom tile ideas, high gloss tiles can create a sense of space as well as add character and visual interest, explains Diane Hyde, Marketing Manager at Craven Dunnill Jackfield. 'As light beautifully reflects off the glaze finish, it creates a wonderful sense of openness, making the room appear wider. Color can also impact the sense of space in a room. While light, muted and natural tones make a space appear bigger, heavily patterned tiles in bold colors can make a room feel more enclosed.'
For a more obvious elegant touch, opt for marble bathroom ideas, suggests Amanda Telford, Marketing Manager at CTD Tiles, who stresses that you needn't use real stone but can choose less expensive but tough lookalikes in porcelain.
'Opting for marble-effect tiles in your small bathroom can really help create the beautifully classic look you have been longing for. The veined and glossy appeal of the marble effect adds an elegant aesthetic whilst making the rest of your furniture and ceramics stand out with a superior finish. Combine the tiles with traditional accessories and a light-toned color palette to create an open and airy space, and complete the overall look.'
2. Go bold with color
Although room color ideas are subjective, embracing color in small spaces can create dramatic schemes. For a subdued, moody bathroom color idea, play with dark colors to embrace the room's small size and establish a cocooning atmosphere. For a brighter, airier feel consider pastels and light neutrals for a more visually relaxing space.
'A downstairs toilet or a smaller bathroom is a great place to experiment with your decoration ideas by using bold and contrasting colors,' adds Suzanne Duin, founder of Maison Maison. 'Why not pair tongue and grove paneling, installed to wainscoting height, with complimentary paint color and bold wallpaper above? These spaces are often small so if the scheme isn't quite right it is easy to repaint with an alternative color.'
3. Layer your lighting
The impact of lighting can often be overlooked in a bathroom space as we focus on the functionality of the room over the appearance. However, 'people are becoming more adventurous in the design of their bathrooms,' points out Scarlett Hampton, co-founder of lights&lamps.
Bathroom lighting ideas are moving away from a solitary light in the center of the room and embracing the layered approach we use throughout the rest of our homes. Implementing lighting around the mirror for functionality, as well as adding lights on dimmers can help set the right mood in the room – whether you are rushing to get ready for work in the morning, or are slowing down to take a relaxing shower at the end of the day.
Embracing light in small spaces can impact how big or small the room feels, especially in bathrooms that do not receive much natural light, so it is important to get it right. Consider alternative light sources such as candles too for the ultimate elegant spa experience.
4. Try out a range of textures
Embracing texture in interior design in small spaces can help inject visual as well as tactile interest where there might not be as much space to play with them on larger scales such as in living rooms or bedrooms with their abundance of soft furnishings.
'The bathroom is the place to bring in soft and nurturing textures,' explains Joanna Ross, General Manager of Product & Innovation at Sheridan. 'They are also key to creating a spa-like, elegant feel in your bathroom, especially smaller ones. Nothing says spa quite like a fresh stack of plush towels placed over a towel bar, rolled in baskets, or stacked neatly on a shelf.'
Consider learning how to soften towels and keep them soft for utmost luxury and elegance.
Texture can also make a small bathroom elegant when added through the bathroom fittings themselves. Consider different finishes for your hardware or sinks to allude to a stylish hotel bathroom, such as this ribbed copper finish sink against a dark wood countertop.
5. Boost smart storage
Small bathroom storage ideas do not need to be clumsy or overflowing. In fact, how you organize a small bathroom can have a big impact on how elegant the room feels. Clutter detracts from elegance and can leave you with a bathroom that doesn't function well for your everyday needs.
'Towels and other bathroom essentials all need their dedicated spot,' recommends Bo Hellberg, CMO at Scandinavian furniture specialists, String Furniture. 'Even the smallest of bathrooms needs plenty of storage and with a combination of wall panels in plex, mirrored cabinets, and a metal shelf, you will go a long way. Alongside the clever range of accessories such as hooks, organizers, and rods, there's somewhere to give all those little things a place of their own.'
6. Accentuate the space with accessories
Just like other rooms in the house, it is important to accessorize carefully – choosing items that add to the room's overall functionality and desired feel. And the bathroom is no different.
'When it comes to smaller bathrooms, the finishing touches can help to complete a design scheme and enhance the aesthetic with an elegant and sophisticated look and feel,' explains Jeevan Seth, CEO of JTP. 'Instead of renovating the entire space, opt for brassware and accessories in a matching finish, this will add a level of cohesion throughout the bathroom. Accessories also have a practical benefit as they serve a purpose in addition to delivering on visual appeal.'
7. Mirror a wall
Bathroom mirror ideas are amongst the best ways to make a small bathroom look elegant.
'With the right finishes and a space-enhancing paint color, you can go a long way to making your space feel smarter; if you mirror a wall, or simply hang a large, beautifully framed mirror, you can double the effect,' says Lucy Searle, Editor in Chief, Homes & Gardens.
What color makes a small bathroom look elegant?
If you want to make your small bathroom look elegant, consider using lighter colors such as white, cream, or grey, or consider using pastel shades to brighten the space while also adding color.
Darker colors such as deep reds, blacks, and greens can make the room feel smaller, however, can add a cozy, cocooning feel – especially when extended to the ceiling from the walls. It might be a good idea to embrace the small size of your bathroom for a luxury escape from the outside world.
Sign up to the Homes & Gardens newsletter
Decor Ideas. Project Inspiration. Expert Advice. Delivered to your inbox.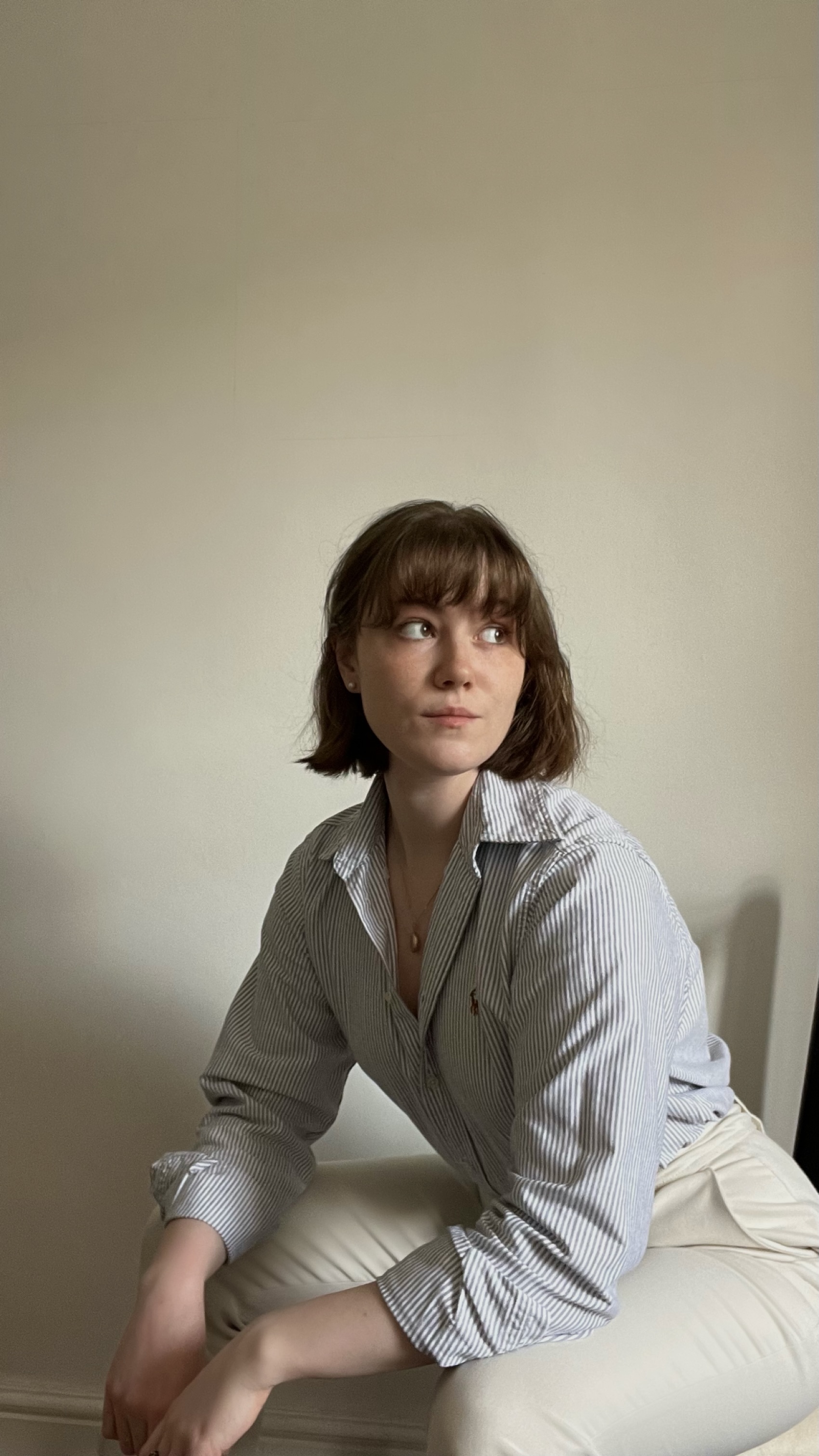 Chiana has been at Homes & Gardens for a year, having started her journey in interior journalism as part of the graduate program. She spends most of her time producing content for the Solved section of the website, helping readers get the most out of their homes through clever decluttering, cleaning, and tidying tips – many of which she tests and reviews herself in her home in Lancaster to ensure they will consistently deliver for her readers and dabbles in the latest design trends. She also has a first-class degree in Literature from Lancaster University.