What are the most popular bathroom themes? 4 favorite looks loved by the experts
These modern, beautiful bathroom themes will transform your space beyond recognition – we have expert design advice, too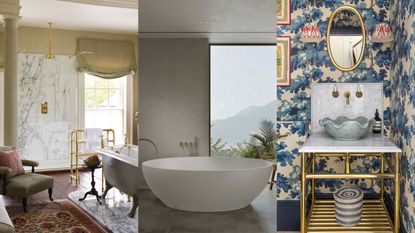 (Image credit: Salvesen Graham /John Pawson / Barlow & Barlow )
These are the most popular bathroom themes – bar none. More than any other space in the home, your bathroom is the one place where you want beauty and sophistication to marry well with function and practicality, but when it comes to bathroom themes, deciding which is the best for your home can often prove perplexing for many.
Having a theme for your bathroom helps to create a coherent look – and while it's good to keep up with the latest bathroom trends, the most important thing is to make sure it's one that's true to your personal style and suited to your home.
All great looks start with beautiful and inspiring images, so indulge in a research session with our decorating section, then make a moodboard for your project.
Read on for all the good bathroom themes and inspiration you need to get your bathroom ideas off the ground in style. Every one of our bathroom pictures is different but most suit all bathroom layouts.
What are the most popular bathroom themes?
First, you need to decide on a theme for the bathroom; this can be inspired by many things – a particular bathroom color palette used in a favorite piece of artwork, a style of bathroom storage from a certain era that you particularly like, or you can start from scratch by creating a virtual moodboard on Pinterest. Once you have identified your preferred color scheme, layout, and bathroom style, you can use this to inform the rest of your design.
1. Country-chic bathroom
One of the important things about designing a country bathroom – especially in a rural area – is that it doesn't seem utilitarian. 'We like to make sure that it feels like any other decorative space, with antiques and freestanding elements,' says interior designer Nicole Salvesen.
'Often, old houses have limitations in terms of plumbing or structural features that can't be moved, presenting bathroom layout challenges. We try to work with them, perhaps by putting a bath in the center of the room, for example, keeping the original wood floor and adding a hard-wearing marble 'rug' for it to sit on. Using a frameless glass shower screen means it disappears, and the architectural features remain the focus of the room.'
'Assuming the bathroom is well-ventilated, generous curtains or flouncy blinds make a room feel more decorative. We tend to use pretty, lighter fabrics, including natural linens, cotton, chintzes, paisleys, and florals, which work particularly well in country settings. Wall lights with fabric shades also add charm but make sure the lights themselves are IP rated and designated as safe for bathroom use.'
2. The minimalist bathroom
'The spa bathroom is a special place, for relaxation and taking some time for yourself,' says architect John Pawson on designing a sanctuary with visual quiet. 'As one of the most important rooms in the house, it needs a lot of design energy, as how you deal with the bath, the basin, the shower and the privacy of the loo all in one room can get interesting. Also, sustainability is a pressing issue, so how we use water and heat without wastage requires thoughtful consideration.'
'If you are going to lie in the tub and relax, consider its position carefully for the best view. My wife, Catherine, finds that a long bath is a fantastic way to unwind, but I prefer a good shower. If there's room, I recommend 1.5x1.5m minimum, although the bigger the shower area, the draughtier it can be, so the space needs to be warm. A decent drench from an overhead shower is important, as is a hand shower.'
'Visually, I like to keep things clear. I spent time designing my bathroom range for Cocoon, because the taps and shower heads are strong features in the space and I want them to be as elegant as possible and functional. Regarding surfaces, I like marble for basins and vanity tops, though a white porcelain basin can be beautiful, too. I'm not worried about using wood in a bathroom, providing it is sealed, treated with care, and not flooded with water.'
'I provide lots of deep drawers in the vanity because it's difficult to relax if there's stuff everywhere. If you want to enjoy the experience of bathing, the ritual of splashing cool water on your face at the basin or stepping into the shower to wash away your worries, you need visual quiet.'
3. The hotel-inspired bathroom
'Our design work in hotels is an interesting barometer because it enables us to get reactions from lots of people,' says interior designer Nicola Harding on adding comfort and character to a bathroom. 'From a durability point of view, it's rather like stress-testing materials and design ideas, because things are heavily used in hotels.'
'As every square foot has a monetary value in a hotel, bathrooms tend to be quite small. But I'm surprised by how much you can fit into a small room, and hotel work forces us to test that to the limit.'
'When it comes to showers, the bigger, the better. A double shower doesn't cost much more but feels fun and generous. Hotel design has also taught us that exposed shower fittings tend to be easier to maintain, and I think positioning the controls where you can access them, without needing to step into the shower and get wet in the process, is a quick win.'
'Texture, pattern, color and upholstery can all add softness and warmth. Handmade tiles introduce a little imperfection and some soulfulness, while paneling gives a layer of love and a little more interest than plain-painted walls. An upholstered chair can make the room feel more homely, as well as providing somewhere to sit down while you are drying your feet or dressing.'
4. The colorful bathroom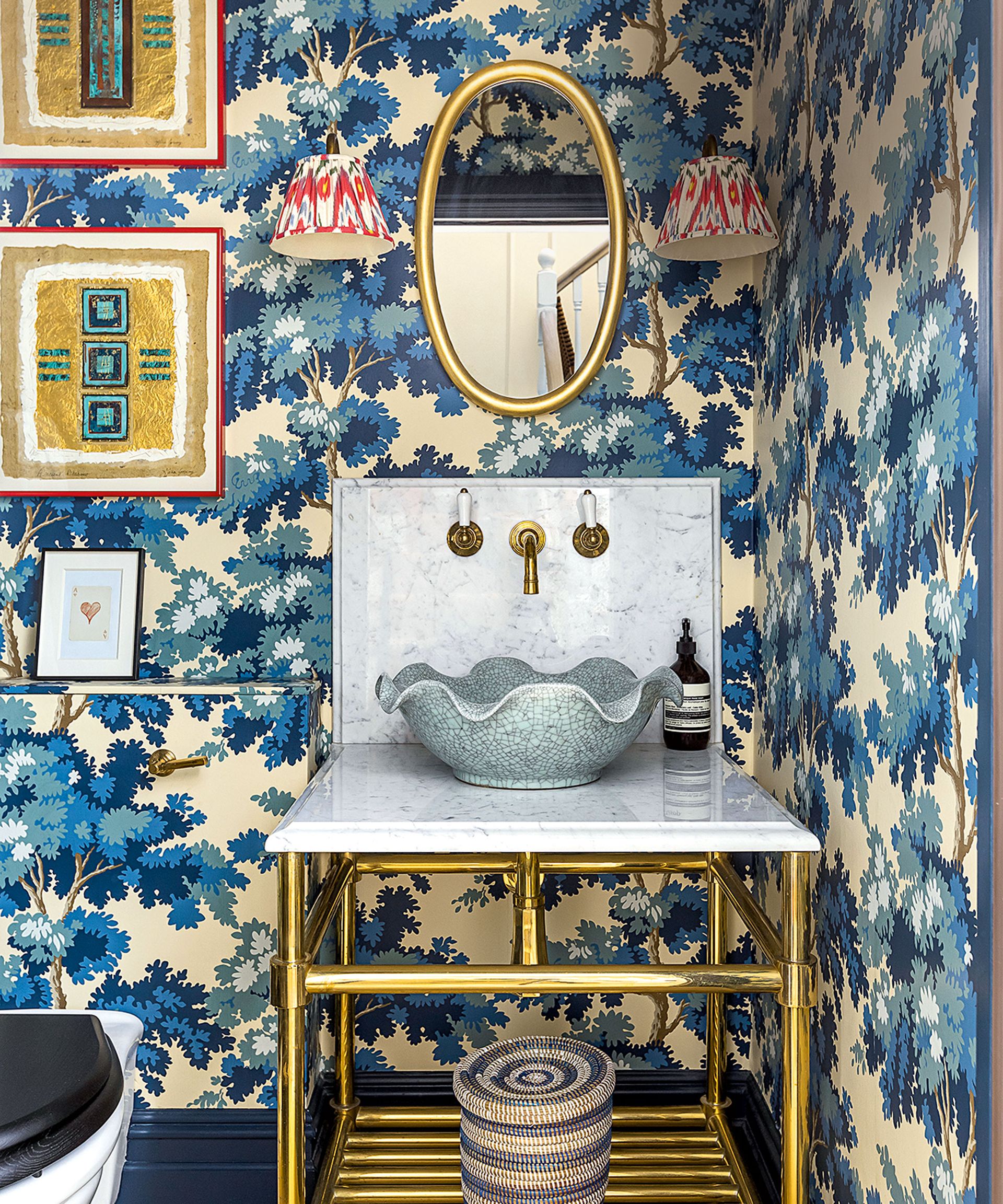 'Bathrooms can be clinical spaces, so I work hard to make them the very opposite,' says interior designer Lucy Barlow on adding color for an inviting scheme. 'I want them to feel homely and inviting, by injecting bathroom color with a considered choice of tiles or painted joinery. For example, a vanity unit, painted in an unexpected color, can make a standout piece that instantly introduces warmth.'
'Plain subway wall tiles in a beautiful shade can be a cost-effective way of introducing impact, especially when paired with joinery painted in a contrasting color. We love playing around with pairings – sometimes surprising combinations are the most successful. White or off-white walls, white and grey marble tiles or even an expanse of a plain white bath can be used as a juxtaposition to a bold color pairing and to prevent a scheme from becoming overwhelming in its intensity.'
'Try framing bright wall tiles with molding in a different color and consider using a patterned tile on the floor, too. In a recent design, we combined glossy mustard wall tiles with dusty rose-pink molding and patterned starburst floor tiles in the same color. Polished plaster walls in a jewel-like shade can also work well, as can painted half-height wall paneling as a way of introducing a bold color and texture.'
'Some great fabric on a vanity or window treatment can also be used to stop a bathroom feeling miserable. A skirt below a basin might seem granny-ish, but the right choice of fabric, such as a block print in a joyful color that contrasts with the wall tiles, can make it fun. If it is a small bathroom with the potential for steam build-up, you might want to consider a washable or outdoor performance fabric.'
'I also enjoy using wallpaper. Most luxury bathroom brands make lovely papers in vinyl quality, which are ideal for bathrooms as they won't peel. Another option is to paint clear varnish over wallpaper to prevent peeling.'
Sign up to the Homes & Gardens newsletter
Decor Ideas. Project Inspiration. Expert Advice. Delivered to your inbox.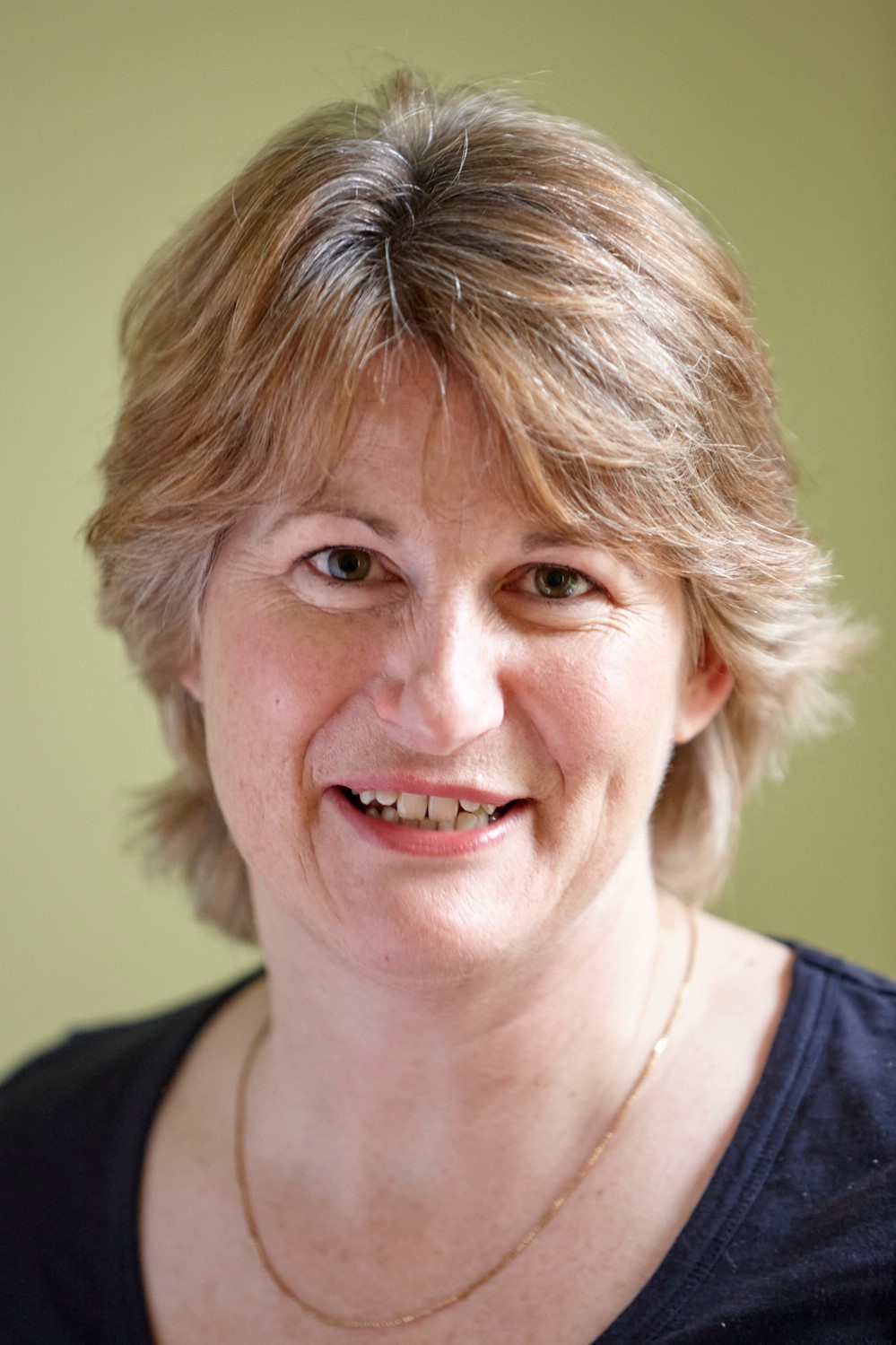 Amelia Thorpe is a specialist interiors and design journalist, covering every topic to do with homes from fabrics, furniture and lighting to surfaces, kitchens and bathrooms.
As the daughter of an antique dealer and a lifelong collector of old cookery books and vintage graphics herself, she also has a particular expertise in antiques, mid-century and decorative arts of all kinds.
Drawn to homes because of their importance in the happiness of our lives and the enjoyment they can bring, Amelia has been writing about the topic for more than fifteen years. She has interviewed some of the most influential designers of our time, from Piero Lissoni, Antonio Citterio, Jaime Hayon and Arik Levy to Nina Campbell and Robert Kime.