White shower tile ideas – 10 takes on this clean, classic choice
Be inspired by white shower tile ideas that show the versatility and beauty of this bathroom option
It's no wonder that white shower tile ideas are the number one choice for so many bathrooms. They look fresh, help keep the space light-filled, and work in a neutral scheme or one with colorful accents. They're enduringly stylish, too, and won't date a room in years to come.
But white tile for the shower is also amazingly versatile. Tile format and size, finish – gloss or matte, textural or smooth – the shade of white, and the tile material can all contribute to produce a myriad of different looks to help fulfill the bathroom ideas of even the most perfectionist of remodelers.
We've put together a collection of bathrooms with beautiful white shower tiles with which to explore the possibilities, and asked designers for their words of wisdom in making them part of your room.
White shower tile ideas
Whether you're thinking walk-in shower ideas that are traditional, transitional, or contemporary, there are white shower tile ideas that will complement the room. As well as the tile itself, pay attention to the color of the grout, which can blend subtly with the tile or emphasize the shape.
1. Play with pattern
Consider creating interesting pattern with white shower tile to zone this part of the shower room. 'I love taking traditional white tiles and using them in fun and unexpected ways in bathrooms,' says Courtnay Tartt Elias with Creative Tonic Design.
'Cutting 12 by 12 white tiles in half (in either direction) and using them in a brick joint or herringbone pattern takes a simple material and elevates it. Using varying patterns of the same tile cut into different sizes makes it appear as though you're weaving in different materials. This space is subtle and soothing but feels colorful because of the clever use of the tile.'
2. Add an extra dimension
White tile with texture is a wonderful way to bring another dimension to wet rooms. Follow this room's example by using it for the shower when there's a patterned tile on the floor. Choosing a textured white tile ensures it doesn't become the unnoticed Cinderella element of the room, and it harmonizes with the geometric detail of the floor.
3. Try tone on tone
A gentler take on white shower tile ideas might prove the best option in organic bathroom designs. Here, Emily Dunn of Emily Dunn Interior Design combined various whites for the walk-in shower tile idea above.
'Mixing in different tones of white can create a natural and relaxed look,' she says. 'It is a little softer than a solid white tile, but still in keeping with that fresh, neutral look and feel.'
4. Celebrate subway tile
It's important to be happy with tile for years to come as updating tile is a more involved process than changing a wall color. One of the white shower tile ideas that can be relied on not to date is subway bathroom tile in a classic pattern.
It's a choice that has plenty of interest as well as being functional, so it never runs the risk of leaving the room looking plain, and while it's ideal for the shower alone, it can be extended to other walls for wraparound style, and is one of those small bathroom shower tile ideas that can be used to make the room feel a little more spacious.
5. Mix finishes
As well as selecting between high shine gloss and softer matte white shower tile ideas, think about the option to combine the two, which can elevate the look.
'Creating a shower with inexpensive white wall tile doesn't have to be boring,' say Mark Williams and Niki Papadopoulos of Mark Williams Design. 'Consider alternating between matte and gloss versions of the same tile to add dimension and interest without getting too busy.'
Here, both have been used effectively across the shower area, including the shower bench idea at the far end of the space.
6. Change the lines
Bring curves to the shower by swapping from rectangular or square-shaped white tile to fish scale. Otherwise known as scallop or mermaid tile, fish scale tile provides soft contrast to the room's straight lines and is beautifully decorative for highlighting shower storage ideas, such as niches, like the one above.
Think about whether to lay fish scale tile with the pointed side down, like this, or to the side, or up to create a teardrop effect. It can also be laid at different angles to create more ornate pattern.
7. Make white walls pop
Make the look contemporary by teaming white shower tile on the walls with a bold accent shade for the floor tile.
Lauren Ramirez with HouseMill says, 'There are so many ways to play up traditional white tile in a bathroom. A tone-on-tone design feels layered and lends a welcome sense of drama while maintaining the subtlety you're likely looking for in a classic white tile. Opting for a contrasting color on the floor can be a great way to make those white walls (and unlacquered brass hardware) pop.'
8. Use dark grout
Grout color makes a major contribution to the appearance of white shower tile. Choose a dark gray or black and it will draw attention to the shape of the tile. It's a way to make white tile less understated and more impactful – and it can be tied into the color of your shower curtain ideas, too.
Conversely, if you prefer the tile to blend on the wall, use a white or off-white grout, giving a more continuous impression as the grout lines disappear.
9. Add opulence with marble
Choose marble bathroom ideas to create a look of understated opulence. It preserves all the benefits of using white tile in the shower, reflecting the light to space-stretching effect, and making it appear clean and fresh, while adding interest with its gray veining, and promoting a feeling of luxury.
For a lower maintenance take on the look, consider porcelain tile which can authentically reproduce the beauty of natural stone without the same care needs.
10. Dwell on detail
Here's another way to make white shower tile anything but a plain and uniform background with a different pattern used in the lower part of the shower to the upper walls.
The herringbone below creates a broken zigzag and, in the small tile size here, brings energy to the space. Above, the pattern is contemporary, drawing the eye upwards, and a calmer counterpoint that complements the herringbone perfectly.
Is white shower tile hard to keep clean?
It's where you use white tile that's crucial to how hard it is to keep clean, and white tile in the shower isn't an onerous choice.
Of course, regular cleaning will be necessary to keep the shower hygienic and remove residues of soap and hair products from the tile. Also, if you live in an area where the water is relatively hard, the tile will need to be cleaned to prevent limescale buildup. However, these tasks would be the same whatever color the tile.
Bear in mind that it's not just the tile itself that needs to be cleaned regularly. Grout also needs effective cleaning and because its porous and gets wet, it's here that mold can flourish, which is both unsightly and unhealthy.
What is the most popular tile for showers?
Whites and off-whites are a favorite neutral bathroom color, and shower tile is no exception to the rule. However, there is a growing trend for organic/natural styles, according to the NKBA (National Kitchen & Bath Association), if you prefer to stay ahead of the curve. In terms of shower tile, this could mean greens or blues, or even wood-look tile.
As for tile format, while subway tile is enduringly popular, sized-up versions and other larger format tiles that result in fewer grout lines are the ones to watch, the NKBA's design trends 2022 report revealed.
Sign up to the Homes & Gardens newsletter
Decor Ideas. Project Inspiration. Expert Advice. Delivered to your inbox.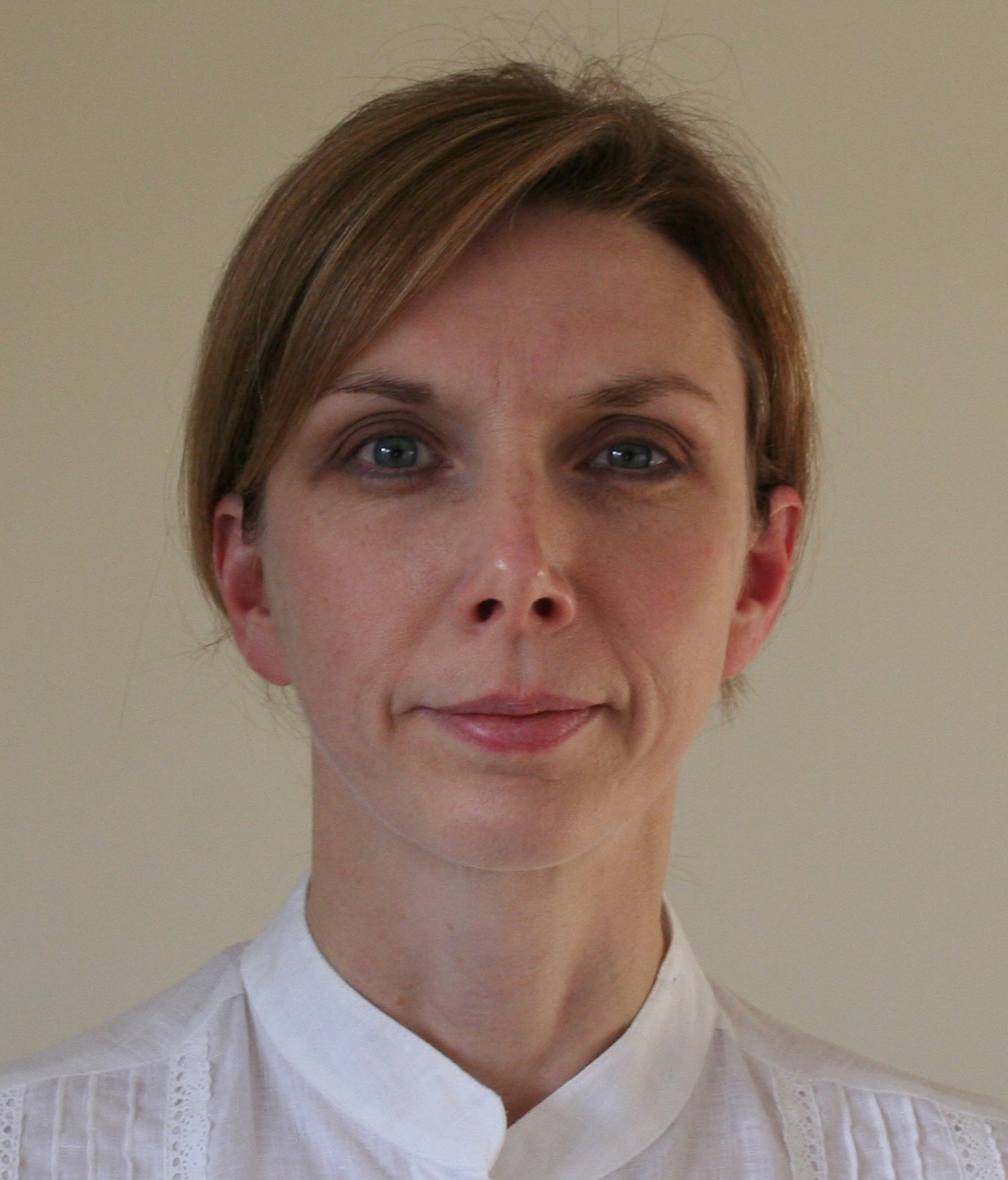 Sarah is a freelance journalist and editor. Previously executive editor of Ideal Home, she's specialized in interiors, property and gardens for over 20 years, and covers interior design, house design, gardens, and cleaning and organizing a home for H&G. She's written for websites, including Houzz, Channel 4's flagship website, 4Homes, and Future's T3; national newspapers, including The Guardian; and magazines including Future's Country Homes & Interiors, Homebuilding & Renovating, Period Living, and Style at Home, as well as House Beautiful, Good Homes, Grand Designs, Homes & Antiques, LandLove and The English Home among others. It's no big surprise that she likes to put what she writes about into practice, and is a serial house renovator.