Best smart speaker: make life easier with the top smart assistant speakers
The best smart speakers for setting routines, listening to music and wireless streaming from Amazon, Sonos, Google and more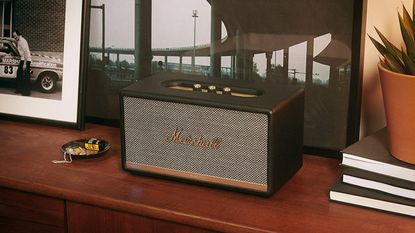 (Image credit: Marshall)
Sign up to the Homes & Gardens newsletter
Decor Ideas. Project Inspiration. Expert Advice. Delivered to your inbox.
Thank you for signing up to Homes & Gardens. You will receive a verification email shortly.
There was a problem. Please refresh the page and try again.
If you've not yet taken the plunge of introducing smart technology into your home, then an excellent first step is to invest in a smart speaker. The best smart speakers are self-contained digital assistants that can answer questions, set timers, and automate pretty much everything, and you can build its capabilities over time.
Available in a range of stylish designs and with features that go far beyond simply playing music or the radio, smart speaker platforms like the Google Assistant and Amazon Alexa (by far the two most popular, but not only, options) allow you to control everything from your heating and lighting to morning alarms and timely reminders.
But as the amount of choice grows, finding the perfect speaker for your home can get overwhelming. So we've looked at all of the best and most popular products to determine which would be the ideal choice.
Below, we tell you what we thought – and if you want to narrow down your search, our best Alexa speakers guide goes into more detail.
The best smart speakers 2022
You can trust Homes & Gardens. Our expert reviewers spend hours testing and comparing the latest products, helping you choose the best for you. Find out more about how we test.
1. Marshall Stanmore II Voice
Best smart speaker overall
Specifications
Assistant: Alexa or Google Assistant, depending on purchase
Dimensions: 7.6 x 13.8 x 7.2in
Weight: 10.5lbs
Reasons to buy
+
Looks beautiful with an iconic design
+
Can be used for multi-room listening
Another speaker that comes with or without a smart assistant, the Marshall Stanmore II Voice comes with either Google Assistant or Alexa depending on your purchase, matching modern smarts with the classic look of the brands' iconic audio products. It's undoubtedly one for the classic rock fan.
We were stunned by how the speaker looked when testing and equally impressed with the audio output and microphone strength. It's simple to set up, though we will say that its size made it slightly tricky to find the perfect home.
That said, out of all of Marshall's smart speaker products, the Stanmore II Voice packs the most visual punch. The analog-looking knobs on top to control bass, treble, and volume are a nice touch, and there are also controls to mute your assistant for privacy and connect via Bluetooth.
Homes & Gardens rating: 4.5 out of 5 stars
2. Sonos Move
Best portable smart speaker
Specifications
Smart assistant: Google Assistant, Alexa
Battery life: 11 hours
Dimensions: 9.4 x 6.2 x 4.9in
Weight: 6.6lbs
Reasons to buy
+
Can detect space and adjust sound to fit
+
Supports Google and Amazon assistants
+
Waterproof
+
Wireless with up to 11 hours battery life
Reasons to avoid
-
Quite large and heavy for something portable
A fantastic option for anyone who wants a wireless speaker that can be used anywhere from the kitchen or study to the garden with no problem. The Sonos Move is a seriously impressive speaker with compatibility with both Google and Alexa, several streaming services built-in, and the same smart features of other leading products.
The biggest selling point of the Sonos Move is its ability to be taken anywhere, including for summer garden parties, to the beach, or anywhere else life takes you. It's slightly larger than some would like, but there's a convenient carry handle that allows you to pick it up and carry it easily.
It's also drop-resistant and weatherproof for those on the clumsy side or who don't enjoy year-round good weather.
3. Bose Portable Smart Speaker
Best portable smart speaker (runner up)
Specifications
Assistant: Google Assistant, Alexa
Battery life: 12 hours
Dimensions: 7.5 x 4.6 x 4in
Weight: 2.3lbs
Reasons to buy
+
12 hours battery life
+
Water-resistant
+
Supports Google and Amazon assistants
+
360 degree sound
Reasons to avoid
-
Looks better on the move than as part of home's decor
The Bose Portable Smart Speaker offers everything you would expect from a Bose speaker but with your choice of Alexa or Google smarts built-in alongside. The design of the speaker means you'll get 360-degree sound, and 12-hour battery life means it will survive on days out with a single charge.
When connected to the Wi-Fi you will be able to access the smart features of either Google or Alexa, depending on your set-up, but even when away from your router, it works just as well as a Bluetooth speaker for music, podcasts, and anything else you might want to listen to.
Our only real mark against the Bose Portable is that it has the design of an on-the-go speaker, and will stand out a little if it doesn't fit your home's decor style. But if you're looking for something rugged that can withstand rain (or splashes from the bathtub) then this is a great choice.
4. Bang & Olufsen BeoSound Level
Best premium Google smart speaker
Specifications
Assistant: Google Assistant
Battery life: 16 hours
Dimensions: 13.7 x 9 x 2.2in
Weight: 7.2lbs
Reasons to buy
+
Gorgeous dark grey or light oak/gold finishes
+
Multi-room listening
+
16 hours battery life
Reasons to avoid
-
Significantly higher price point
-
Available as a non-smart speaker, so check before you buy
Known for its stunning TVs, soundbars, and speakers, Bang & Olufsen also has its foot firmly in the smart home realm with Google Assistant available as an extra in almost all of its Bluetooth devices. The Beosound Level is its portable offering, available in either a dark grey fabric style or gold grille.
The design of the Level is predictably stunning, but it also offers well above average audio that will adapt to the environment, and the ability to pair it with other B&O devices for multi-room listening or a stereo set-up. It's also incredibly versatile, as you can position it upright, horizontal on a surface, or even mounted to the wall.
The portability aspect is also solid, with the speaker offering better battery life than wireless offerings from Sonos and Bose elsewhere on this list, and an IP54 dust and splash resistance rating means you can take it outside without too much anxiety.
5. Facebook Portal+
Best smart speaker with display
Specifications
Assistant: Alexa
Dimensions: 9.8 x 3.6 x 9.8in
Weight: 4.1lbs
Reasons to buy
+
Tilting screen and auto-framing camera
+
Great speakers and 4-mic array for top tier sound
+
12.2MP camera
Reasons to avoid
-
Works best as a work from home device, rather than a household speaker
Made by Facebook but with Amazon's Alexa onboard, the Facebook Portal+ is the social media company's largest smart speaker display and is designed primarily as a hybrid work/life with speaker and microphone tech to make your video chats and meetings top-notch.
The 4-mic array picks up audio across 360-degrees, and the camera centers you in the frame even when you're moving around - ideal for presentations at work or just cooking the dinner why you're speaking with friends and family. It also minimizes background noise and elevates voice levels.
Of course, while the Portal+ is aimed at making working from home a bit easier, Alexa smarts make it just as good as managing household tasks such as pulling up recipes, creating routines, controlling smart devices, or just asking questions.
How to choose the best smart speaker for your home
How do smart speakers work?
Smart speakers have a microphone built-in, which is then used to pick up the user's voice. Depending on your chosen speaker, it will use either Amazon Alexa, Google Assistant, or Apple's Siri to make sense of your questions or commands, reacting accordingly.
Voice assistants have a unique 'wake word' (e.g., "Alexa," "Okay Google") so that your speaker knows when it's time to listen. In addition, most now have a mute switch so that you can have some private time.
There are also many other smart devices and appliances ranging from smart fridges to smart light bulbs that can be hooked up to your smart home ecosystem, expanding what your speaker can do.
Do I want Alexa or Google Assistant?
The question of whether Amazon's Alexa platform or Google Assistant is better is one without a clear answer but can often come down to personal taste. If you're used to one but have yet to try the other, we would recommend staying with the familiar but, if your chosen smart speaker requires a switch, it shouldn't be a deal-breaker.
How important are aesthetics over functionality?
The smart speakers we have included on this list come with a combination of style and great features, but we're aware that personal design styles can often dictate what smart technology you bring into your home. So while flagship speakers like the Amazon Echo or Google Nest look nice to some, others will have a hard time imagining them fitting into their carefully curated space.
If that's the case for you, then our advice would be to read through specifications before committing carefully but, if a smart clock runs on Alexa or Google, you shouldn't be faced with many limitations on how it works within a smart home set-up.
How can I stop my smart speaker listening to me?
One key concern for many of us is that a smart speaker in the home can listen to everything you and your family are saying and record and store that information. The big companies know this is a worry, and so many of the top devices have a switch that allows you to temporarily mute the microphone until you want to issue your following voice command. If this is particularly important to you, make sure your smart speaker has this function before buying.
What is the best smart speaker?
Our favorite smart speaker of the moment is the Marshall Stanmore II Voice, which combines Alexa or Google functionality with a truly iconic style. Equally brilliant, and for different reasons, is the Sonos Move, which can be used wirelessly. If you want a smart display for video calls, we heartily recommend the Facebook Portal+.
Sign up to the Homes & Gardens newsletter
Decor Ideas. Project Inspiration. Expert Advice. Delivered to your inbox.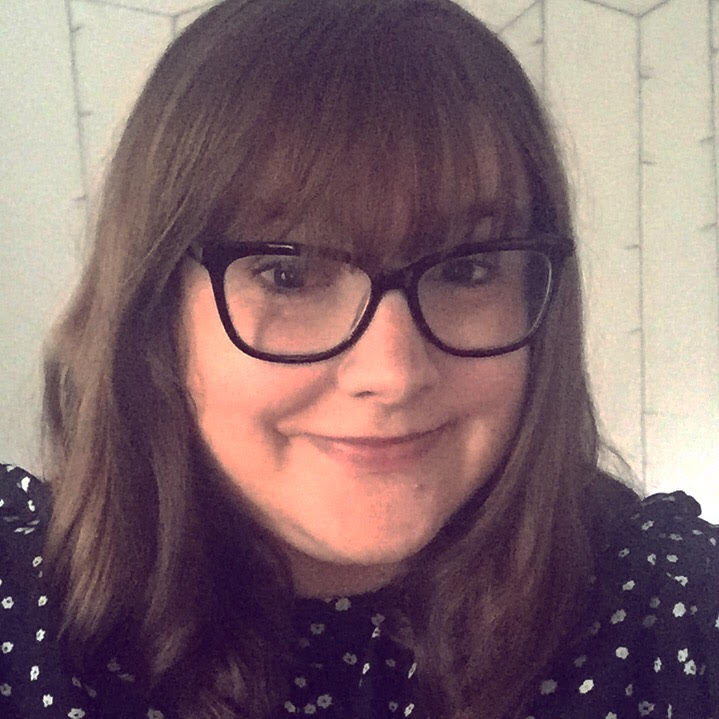 Caroline has worked with the Homes and Gardens team since the start of 2021, bringing her background in technology with her. She's passionate about incorporating smart devices into the home without compromising on style, and her own interior design style has evolved over the years to reflect this.