Best Alexa speakers: our favorite smart speakers from Amazon
The best Alexa speakers to complete your smart home setup and boost your listening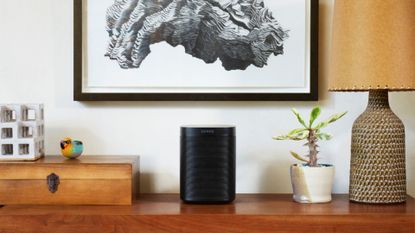 (Image credit: Sonos)
The best Alexa speakers come in all shapes and sizes, ranging from the compact to the cacophonous. Some even come with screens for video calling and bingeing the latest release on Amazon Prime Video (or another competing streaming service!).
It may surprise you to also learn that Alexa speakers aren't limited to those released by parent company Amazon itself. Alexa has become such a popular smart home platform that everyone from Sonos to Marshall has gotten in on the action.
You should be careful when shopping around to differentiate between speakers with built-in Alexa and speakers that are compatible with Alexa. While the former is all you need to create a smart home, the latter require you to already have a smart speaker. They're designed for multi-room listening, which is its own thing.
All speakers listed below fall into the former category, and so are suitable for those who are just dipping their toe into the smart speaker world.
And if you're not completely sold in Alexa as your service of choice, you can find more options in our guide to the best smart speakers.
Keep scrolling to see which Alexa speakers we selected as the very best, as well as some further buying advice to help you make your decision.
The best Alexa speakers in 2022
You can trust Homes & Gardens. Our expert reviewers spend hours testing and comparing the latest products, helping you choose the best for you. Find out more about how we test.
1. Amazon Echo Studio
Best Alexa smart speaker overall
Specifications
Colors: Charcoal
Dimensions: 8.1 x 6.9 x 6.9in
Weight: 7.7lbs
Reasons to buy
+
Dolby Atmos compatible
+
Dynamic Hi-Fi performance
+
Can be used as a soundbar alternative
Reasons to avoid
-
A good deal larger than other Echo speakers
-
Requires Amazon Music HD subscription to sound its best
While the majority of Amazon Echo speakers are basically mono, the Echo Studio is a good deal more immersive. This all-in-one offers an impressive sonic performance with Dolby Atmos sound.
How it performs
In addition to Wi-Fi and Bluetooth, there is a 3.5mm aux/mini optical line input if needed. To enjoy the Echo Studio to its fullest potential, you'll need to subscribe to the Amazon Music HD streaming service, but it's well worth the investment.
Significantly bigger than other Echo devices, this speaker sounds immense. Inside lie a trio of 51mm mid-range drivers, a downward-firing 5.25-inch bass woofer and 25mm tweeter. Onboard amplification is rated at 300W, and it drops deep. The speaker is also high-res audio compatible, which means it can offer really fine sonic detail from the right sources.
How it looks
Like with all recent Alexa devices Amazon has done its best to make the Echo Studio look as good as it sounds. With a lovely fabric covering in charcoal (color options are slightly more limited than for other speakers from the brand) the only challenge when it comes to integrating it into the living space may be its size.
Anything else?
While basically a standalone speaker, the studio can also be paired with a second for wide stereo, and even partnered with an Amazon Fire TV device to deliver cinematic Dolby Atmos sound.
Homes & Gardens rating: 5 out of 5 stars
2. Ultimate Ears Megablast
Best portable Alexa speaker
Specifications
Colors: Graphite; Blizzard; Blue Steel; Merlot; Mojito; Lemonade
Dimensions: 10.5 x 8 x 7in
Weight: 6.9lbs
Reasons to buy
+
Rugged design
+
Loud and proud audio performance
+
Splash proof
+
Good battery life
Reasons to avoid
-
No exactly subtle
-
Not compatible with voice calls
-
Doesn't support Alexa Drop-in chat
Take Alexa to the pool or beach with the Ultimate Ears Megablast, a bombastic Bluetooth Wi-Fi speaker with smart functionality built-in.
How it performs
More B-B-Q than Hi-Fi, this is very much a party animal. The cylindrical design is drop-proof and rated IP67 waterproof, so it'll survive a dunking in the pool just fine. It's not phased by dust either. Just the ticket if you're having a soiree on the decking, or simply want an Alexa speaker you can use in the bathroom.
The speaker responds to the standard 'Alexa' wake word and is adept at all the standard smart speaker trickery, but it doesn't support is voice calling or Alexa Drop-in.
How it looks
The Megablast comes in six finishes: Graphite (black), Blizzard (white), Blue Steel (blue), Merlot (red), Mojito (green) and Lemonade (yellow). It's general vibe won't suit those who want all of their tech to blend seamlessly into the rest of their home, but everyone else will be pleased.
Anything else?
Battery life is rated at 16 hours, and there's an optional charging dock available.
3. Sonos One (Gen 2)
Best Alexa speaker for music
Specifications
Colors: Black; White
Dimensions: 6.3 x 4.7 x 4.7in
Weight: 3.9lbs
Reasons to buy
+
Musical performance
+
Sonos multiroom compatible
+
Apple Airplay compatible
+
Sonos Trueplay EQ
Reasons to avoid
-
No Bluetooth
-
No high res support
Essentially a Sonos Play:1 speaker with Alexa functionality built-in, the Sonos One behaves just like any other Alexa powered speaker, but comes with some serious Hi-Fi credentials (don't confuse this model with the Sonos One SL, which lacks smart speaker support).
How it performs
Audio quality is great, with decently deep bass and crisp highs. If you have an iPhone, you can optimise the Sonos One for the room you're listening in, by using the Sonos app and running the Trueplay room calibration software.
How it looks
The Sonos One strikes a middle ground between some of the more lifestyle products and the tech-head favorites on this list. With a choice of either black or white, the speaker looks great in most spaces.
Anything else?
While the Sonos One makes a fine standalone speaker, it comes into its own when used alongside other Sonos components. You can ask Alexa to play music in any of your connected Sonos zones. Two Sonos Ones can also be partnered to create a stereo pair.
Homes & Gardens rating: 4.5 out of 5 stars
4. Marshall Uxbridge Voice
Best Alexa speaker for old-school audiophiles
Specifications
Dimensions: 6.6 x 5 x 4.8in
Weight: 3.1lbs
Reasons to buy
+
Iconic Marshall design
+
Gutsy sound quality
+
Airplay 2 support
Reasons to avoid
-
Build quality a bit plasticky
-
No line input
-
Mono sound
While Amazon's own Alexa smart speaker range borders on demure, the Alexa-powered Marshall Uxbridge Voice is far more rock and roll. It's still reassuringly compact, but comes in Marshall's trademark guitar amp livery.
How it performs
With Amazon's digital assistant on board, the Uxbridge offers all the usual smart functionality, but it's clearly most at home playing loud, thanks to a gutsy 30W digital amp. Marshall's signature sound is tuned for pop and rock.
There are no physical connection options; the Uxbridge is wireless all the way. There's Wi-Fi as well as well as Bluetooth, and it works with Airplay 2 and Spotify Connect.
How it looks
Let's face it, the main reason to purchase a smart speaker from Marshall is the gorgeous design. Recalling the classic look of the iconic Marshall speakers of old, it really is a high-tech product in a luxury package.
Homes & Gardens rating: 4.5 out of 5 stars
5. Amazon Echo Show 10
Best Alexa smart display
Specifications
Colors: Black; White
Dimensions: 9 x 6.7in
Weight: 5.6lbs
Reasons to buy
+
HD screen
+
Great for video calls
+
Use as more than just a speaker
Reasons to avoid
-
Takes up more space than previous Echo Show models
The aptly named Echo Show is a hybrid smart speaker and video display. With its colourful HD smart display, it's probably the most versatile of all the Alexa-powered smart speakers, and is well suited for life in the kitchen.
How it performs
You can use the Show to play music or radio, as well as catch-up on your favourite TV from Amazon Prime Video. It's also a great cooking assistant, at home offering recipes and a timer.
The screen has a variety of uses. Use it to sing along to lyrics, or monitor security cameras or baby cams. You can also make video calls to other Amazon Echo devices that have a screen, or pull up the view from your doorbell.
How it looks
The updated Amazon Echo Show 10 has given the smart display a makeover, adding a bigger speaker to the base along with a larger screen. This means it takes up a little more space on the counter, but many will love its ability to detect where you're standing and move alongside you. No more dropping out of frame during video calls!
Anything else?
Away from the kitchen, it functions as a smart bedside alarm clock.
What's so good about an Alexa speaker?
Using artificial intelligence via voice control, Alexa will play your favourite music, update you with news and weather reports, help you boil an egg, and compile to-do lists. But that's just the tip of the iceberg. There are over 100,00 skills (apps by any other name) offering more specialised applications available, from cooking and fitness to sleeping and wellbeing aids.
How do I choose an Alexa smart speaker?
Do you want a smart speaker for the kitchen, living room or bedroom? There are models suitable for each job - including a waterproof wireless one for pool duties. Once you've decided that, you can narrow down your shortlist.
Smart speakers are a doddle to use. As Amazon Alexa responds to voice commands, there's no need to fiddle with buttons. The speaker is always on, waiting for its 'wake' word. Once it hears you mention its name, it'll be ready to play music, offer news updates assist with recipes and even control connected smart home devices, like smart lighting and heating.
Remember though that you need Wi-Fi at home for one to work.
New features and functions are being added to the Amazon Alexa platform on an almost weekly basis, so it'll not run out of things to do...
Is Alexa always listening?
This is the most contentious aspect of having a smart speaker in the home. By its very nature, Alexa relies on sensitive on board microphones to listen to your conversation, as this is the only way it'll hear its 'Alexa' wake word.
But if you're concerned about privacy, these mics can be muted with a simple button press. In its muted state, the speaker ring glows red and falls dumb. Similarly Alexa devices with screens and cameras can also be disabled via a simple switch.
Is Alexa better than Google? What about Siri?
Alexa is the most popular of all the smart speaker platforms, but there's a similar level of functionality available from Google Assistant and Apple's Siri. As befits its popularity, we tend to find Alexa the best-rounded of the big three, and it enjoys the greatest level of Skill support.
That said, the Google Assistant tends to be better at answering search queries, and works well with other Google services. Apple's Siri is only available to iOS users but is similarly polished.
Alexa is our preferred smart speaker solution though. She's so much fun to hang out with...
Sign up to the Homes & Gardens newsletter
Decor Ideas. Project Inspiration. Expert Advice. Delivered to your inbox.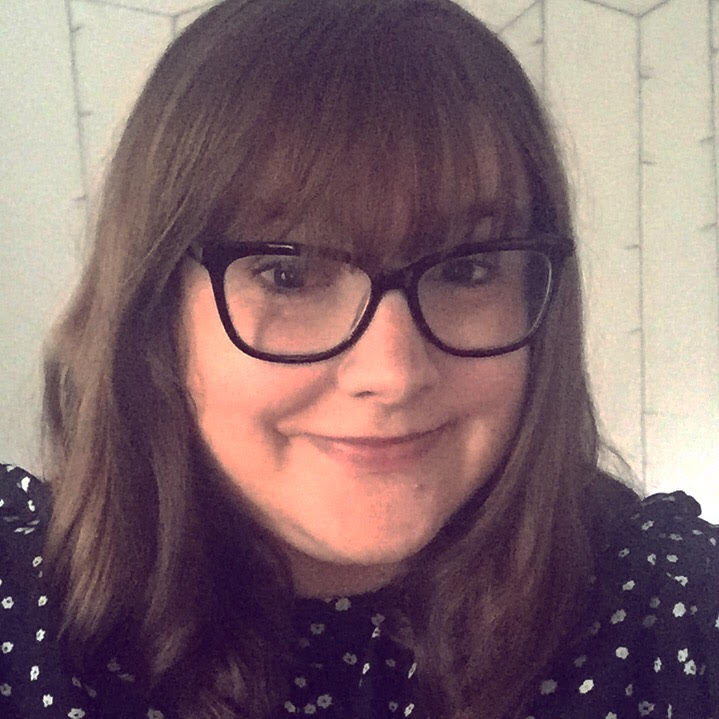 Caroline has worked with the Homes and Gardens team since the start of 2021, bringing her background in technology with her. She's passionate about incorporating smart devices into the home without compromising on style, and her own interior design style has evolved over the years to reflect this.