Red dining room ideas – 10 daring and elegant designs
Embrace this vibrant, powerful color with our inspiring red dining room ideas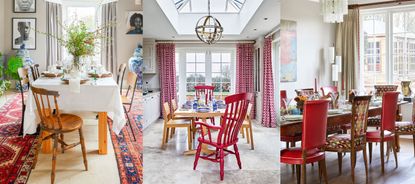 (Image credit: Future)
Sign up to the Homes & Gardens newsletter
Decor Ideas. Project Inspiration. Expert Advice. Delivered to your inbox.
Thank you for signing up to Homes & Gardens. You will receive a verification email shortly.
There was a problem. Please refresh the page and try again.
Strong and impactful, our red dining room ideas can help you to create a truly stand out dining and entertaining space in the home.
Decorating with red is not for the faint hearted, this confident color instantly commands your attention and can make a powerful statement in a room. However, there are of course more subtle ways to introduce red for your dining room color ideas, as we will explore in this piece.
A warming color that represents passion, love and strength, using red when planning your dining room ideas can help to create an intimate, inviting and dynamic atmosphere. Cozy under candlelight and vibrant with daylight, red dining room ideas can establish an impressionable, mood-affecting design.
Red dining room ideas
Whether you want to be bold and brave with a bright shade of red paint, or more subtle and sophisticated with red furniture and accessories, we have curated a collection of beautiful red dining room ideas to provide you with some inspiration for your space.
1. Create a bold and bright design
For a striking, contemporary look, embracing a bold and bright red design can create an unforgettable dining room space, ideal for modern dining room ideas.
A dramatic celebration of a primary color palette, this dining room is full of vibrancy and energy, and as you step through the door, it feels as if you're stepping into a colorful work of art.
The red painted, paneled feature wall and curvaceous, glossy red dining table work wonderfully to establish a red theme and statement in the room. The use of blue adds a sense of calm and softness to the overall busy and bright design; with the yellow, green and white elements working as stylish accent colors to add depth and character.
2. Keep it balanced with red and white
When working with darker colors such as red for your dining room paint ideas, pairing them with lighter, more neutral shades can create a look that feels balanced and harmonious.
'Enhancing a small dining room with maximalist pattern and stimulating color is the way to go in creating an unexpected space, says interior designer Flora Soames. 'It captures that jewel-like sense of warmth and exuberance. Red and white is a color combination is both relaxed and radiant simultaneously.'
3. Use red as an accent color
For a more understated look for red dining room ideas, using red as an accent color can add bursts of the bold color into a scheme without it feeling too overwhelming.
This dining room feels light, bright and breezy, with the use of natural textures, materials and white and blue color palettes establishing a calming look. The injection of red accents through the furniture and accessories adds a stylish, modern twist to the overall neutral, coastal decor inspired scheme, forming a unique mix of styles and colors.
4. Create a fun and vibrant design
As red is such an adventurous and exciting color to work with in interior design, why not elevate this and create a fun and vibrant design through daring color combinations in your dining room.
'Using red and pink together may seem a little intense and unexpected, however, the end result can feel elegant, glamorous and welcoming,' says Homes & Gardens' editor in chief Lucy Searle.
As they say, opposites attract, and this attraction is shown beautifully here through the soft, delicate Satin Lining pink and deep, English Fire red by Crown Paints. Contrasting colors can often make for the most stylish of schemes, and the use of pink room ideas in this dining room creates an uplifting and joyful atmosphere that is perfect for socializing and entertaining with friends and family.
5. Incorporate traditional red designs
Red is often associated with more modern interior designs, however, as one of the oldest colors used and recognized throughout history, this classic color works just as well in more traditional, period properties.
From grand, red wallpaper designs to earthy, terracotta shades found on historical flooring designs, this color has been used throughout the ages, with red shades available to many traditional dining room ideas.
In this eclectic dining room, the muted red color palette effortlessly integrates into this traditional space. The use of red through the antique furniture and accessories adds vibrancy and color to this dining room, but is still in-keeping with the overall classic feel.
6. Create an elegant, two-toned design
When a wall is painted two colors, often a darker color on the lower half to ground and a lighter color on the top, this effect can create a stylish, elegant contrast and add eye-catching visual interest to a room.
'Using two-toned paint designs gives you more choice with your paint ideas, and allows for you to create both bold an subtle color combinations. It can also be a great way to establish zones and highlight certain sections in a room,' says Jennifer Ebert, Homes & Gardens' digital editor.
In this dining room by Little Greene, the upper wall has been painted in Rolling Fog Dark, with the lower in Arras red. The deep red surrounds the dining area to create a cozy, cocooning effect, with the Fog Dark working as a calming contrast, adding lightness and warmth.
7. Create contrast
As we have discussed, when looking at the color wheel, contrasting colors can create harmonious and beautifully balanced interior designs.
For your red dining room ideas, bringing in an element of blue dining room ideas can create a unique blend of vibrancy and calm.
This dining room has been painted in a relaxing shade of sea blue, with an eye-catching, blue patterned tile flooring design. The use of bright red dining chairs draws focus to the dining area in the room, with the red patterned blinds creating a sense of cohesion for the red theme – and added contrast to the blue.
A stylish showcase of contrasting materials, textures, colors and patterns, this dining room is bursting with character and charm.
8. Add a splash of color
A great way to uplift your neutral room ideas, adding a splash of color, whether that's through a rug, piece of artwork or a collection of accessories, can add the final flourish to an overall room design.
The red rug in this dining room is the perfect finishing touch. Not only adding color, vibrancy and texture to the space, the rug grounds the dining table and chairs to the room, creating a cozy environment that welcomes you to be relaxed and seated. With small accessories and artwork containing hints of pink and red to establish a unified look, this dining room space feels elegant and contemporary.
9. Paint a red feature wall
One to consider for your dining room wall ideas, painting a feature wall can be a good way to introduce a color into a room without it feeling to overwhelming – a great choice for a bold, bright color such as red.
As Helen Shaw, Benjamin Moore UK Director states, 'a statement wall in a dining room is a great way to introduce red to your home before committing to a full room, which may seem overwhelming if it is your first-time using red. Red can create a real impact but pairing with contrasting woodwork or brickwork with a similar undertone, will bring balance to the space.'
10. Choose a deep cherry red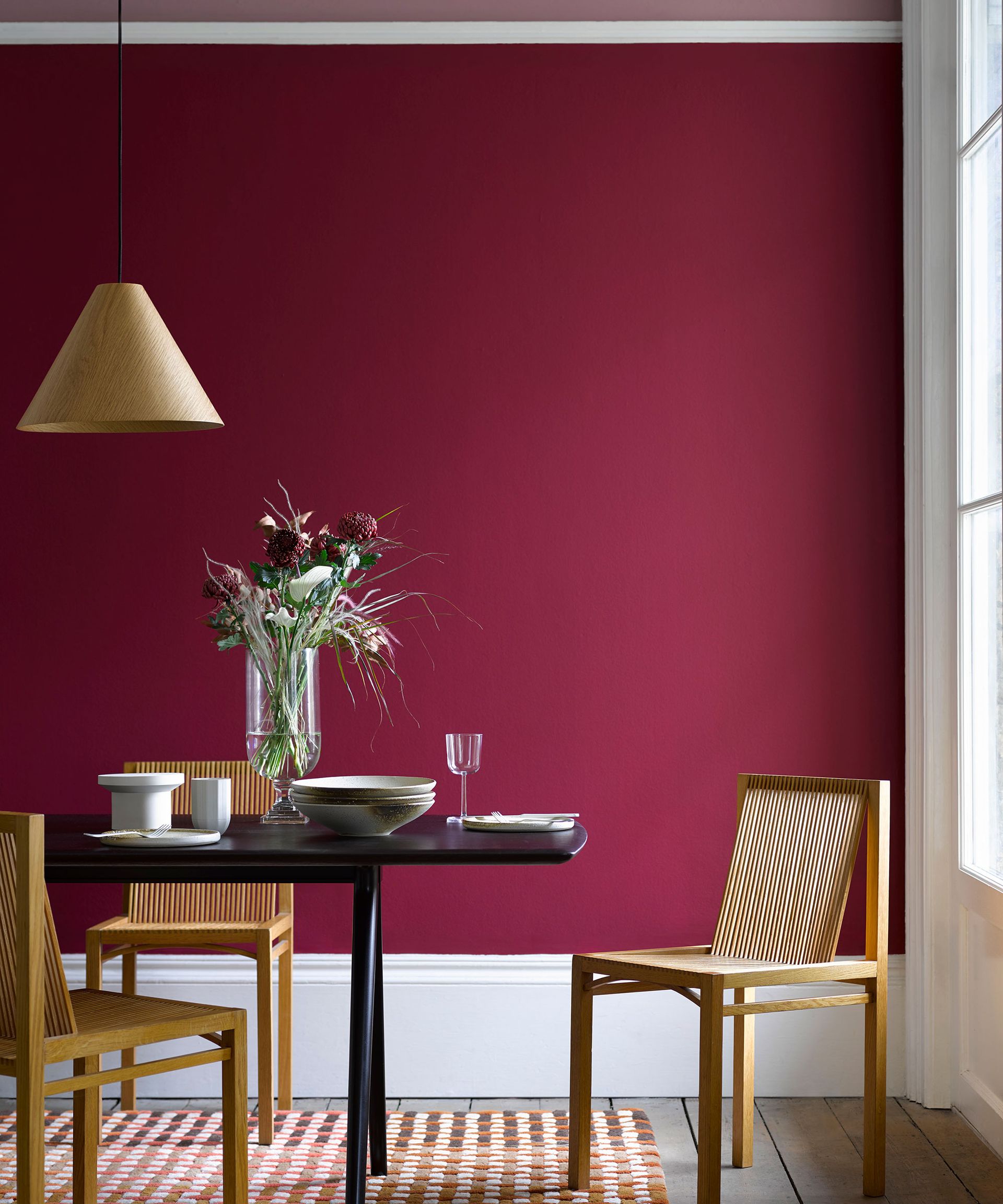 When we think of nature's colors, we a drawn to greens, blues and earthy neutrals, and rarely think of red. However, red has many connections with the nature, with a collection of shades named after fruits and berries.
For a subtle reference to the natural world and to establish a luxurious look, choose a deep cherry red for your red dining room ideas. A deep red such as this can make a room feel snug and comforting, ideal for a dining room space.
In this dining room, the contrasting wood finishes complement the cherry red painted wall, as well as adding warmth and texture. A stylish design with a unique natural palette, a deep red can make you dining room feel grand and impressive, no matter the size.
Is red a good color for a dining room?
Using red dining room ideas can make for an impactful, colorful design bursting with energy and identity.
If you want to make a statement in your dining room that your guests will remember, red is a great color to use. From painted feature walls to dynamic color combinations, there are many ways to get creative with this classic color in your space.
Helen Shaw states, 'the dining room isn't a space you settle into for long periods of time, so it's an opportunity to use a strong color that is both elegant and dramatic. Rich, warm reds make great color choices; they work with lighting to coax your space to glow.'
With an array of shades to choose from, you can be bright and bold as well as smart and sophisticated with red dining room ideas.
Sign up to the Homes & Gardens newsletter
Decor Ideas. Project Inspiration. Expert Advice. Delivered to your inbox.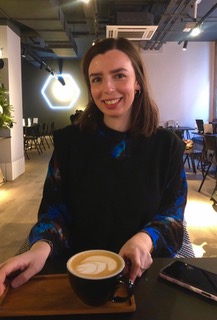 Zara joined Homes & Gardens in February 2022 as a Content Editor. After studying English Literature at University, she worked as an Ecommerce Website Editor, Content Writer and Buying Intern at multiple independent businesses within the luxury retail and lifestyle sectors. Her role at Homes & Gardens unites her love, experience and passion for the world of design and desire to create inspiring written content. She enjoys nothing more than discovering new trends, brands and products, whether that be in fashion, interior design or lifestyle.