Round vs rectangular dining room tables – which one is best for your space?
Choose the dining table that's the optimum shape for a room and your needs. This is the lowdown from the experts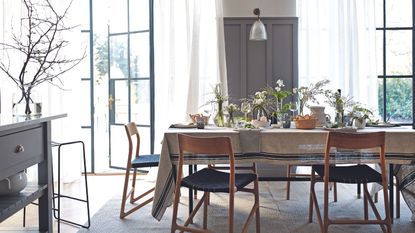 (Image credit: Future)
Different table shapes offer distinct benefits, so weighing up between round vs rectangular dining room tables can feel as if it's not a straightforward task.
It's an important factor when choosing a dining table, though, and should be added to the list of criteria including the number of people the table has to seat, and its style in order to fulfill dining room ideas successfully.
We asked interiors experts to share the strengths of both round and rectangular dining tables and which spaces and needs they best suit to make choosing an easier task, and this is their verdict.
Round vs rectangular dining room tables
The essential point about round and rectangular dining room tables is that either can be stylish as well as functional. However, it's also the case that one or the other can have distinct advantages depending on the space in which it will be situated – which might, for example, be a small dining room, a modern dining room, or a kitchen-diner. How many people you want to seat also matters. This is all the know-how you need.
Advantages of round tables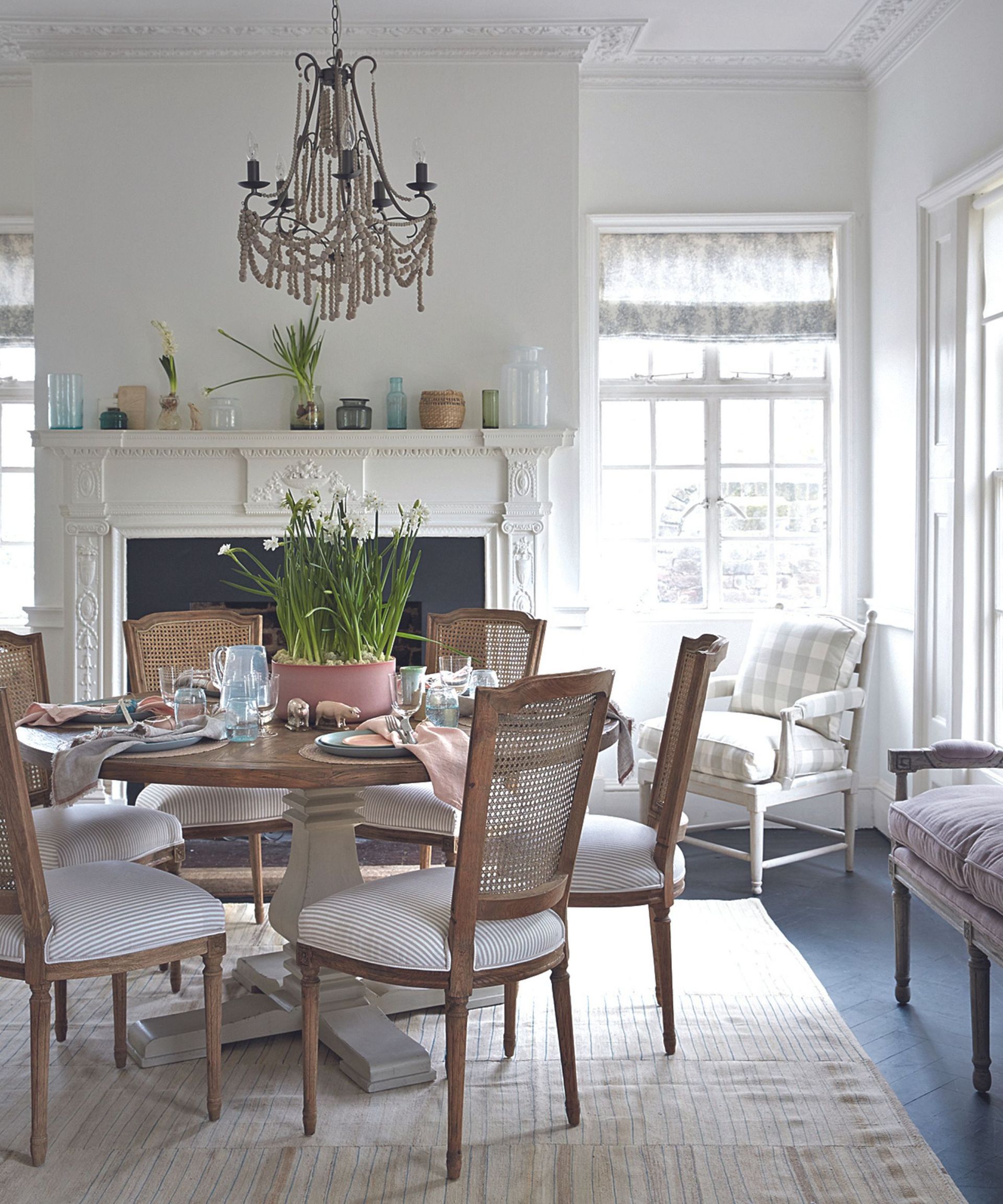 A round table has plenty of benefits, including the atmosphere it can promote. 'If you want to embrace a spirit of togetherness and openness, then round tables are your go-to,' says interior designer Erica Dike of Erica Ooh Designs.
'You can use them for any occasion but they're ideal for social gatherings and family dinners. They work to create a cozy vibe and make it easy for everyone to see and interact with each other.'
Interior designer Artem Kropovinsky agrees that a round table makes for an intimate atmosphere. 'Ideal for smaller gatherings, a round table ensures everyone can engage in a single conversation,' he says.
Part of the reason for the relaxed atmosphere is that round tables don't promote a hierarchy. 'Their design, void of a defined "head", offers a sense of equality among diners, making them perfect for informal settings,' explains Shawn Zar, furniture expert at Superior Seating.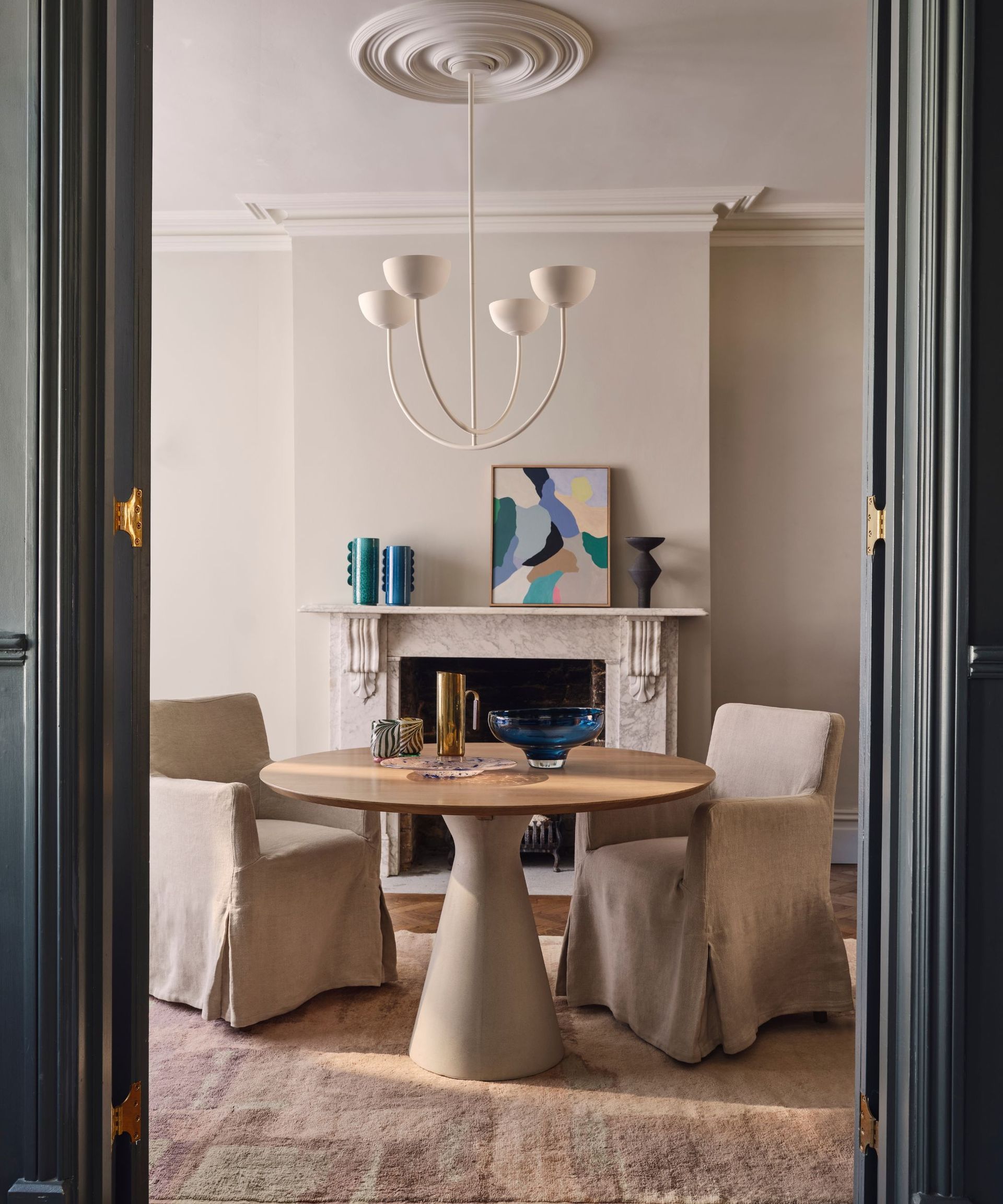 A round table is also versatile. 'Round tables work great in small dining rooms but you can use them in any size room, just pay attention to scale,' says Erica. 'You want to make sure the table is proportionate to the room to avoid leaving too much empty space.'
But not enough space could also cause an issue and it's vital to make sure those sitting down to eat will have room to move into and out of position. 'Diners should be able to slide chairs back without hindrance,' says Artem.
How much space will each diner need? 'When choosing a round table you want to make sure you have at least 24 to 30 inches of space per person so people can sit close but comfortably,' says Erica. 'I always suggest chairs without arms to keep things balanced and make the best use of the space available.'
A round table can also suit what might otherwise prove to be an awkward-to-furnish room. 'Their lack of corners provides a spatial efficiency that fits snugly into smaller or uniquely shaped rooms,' says Shawn.
It might also help prevent harm. 'Round tables come without sharp edges, ensuring a safer environment, particularly in settings with children or where accidents might happen,' Shawn explains.
A round table can have benefits for the overall design of the room in which it is located. 'Their curve brings softer aesthetics, balancing interiors with predominantly straight lines,' says Artem.
Based in New York, Artem Kropovinsky, founder of Arsight, has a decade of extensive and considerable global design experience. Prioritizing minimalism, sustainability, and authenticity, Artem, alongside his team of professionals, works on projects in the US and worldwide.
Advantages of rectangular tables
A rectangular table also comes with plenty of upsides, and one of these is that it might be the perfect fit for the space. 'A match made for elongated rooms; their linear form follows the room's geometry, maximizing seating,' says Artem Kropovinsky. For a comfortable fit? 'Make sure you have at least 36 inches of space around the table so people can easily move around,' says Erica Dike.
For bigger groups of visitors, or large families, it could also be a top choice. 'Rectangular tables cater seamlessly to larger gatherings,' Artem explains. 'Multiple conversations can flow at different ends.'
Additionally, a rectangular table is great for more formal entertaining. 'Rectangular tables offer a clear structure that's beneficial for formal events or gatherings where a hierarchy or focal point is desired,' says Shawn Zar. 'Additionally, their shape allows for a clear division of space, useful in buffet settings or activities requiring structured seating.'
Go for a rectangular table and there are options for the seating that goes with it. 'Pair with benches on one side for a casual appeal or use chairs for formal settings,' says Artem.
'Rectangular tables are fun because you can mix and match your seating options,' agrees Erica. 'For residential spaces, you can go with captain chairs at the head of the table and mix dining chairs with a long bench.'
If the room has to fulfill more than one role, a rectangular table can also prove a sound choice. 'They're ideal for homes where dining doubles as a workspace,' says Artem. 'The extended surface caters to diverse needs.'
Round vs rectangular tables: which is better?
The verdict on round vs rectangular tables is that old favorite: it depends. 'The deciding factors between a round or rectangular dining table depend on your specific needs, available space, and personal style preferences,' says Vivianne Chow, interior decorator and owner at Viv and Tim Home. 'If space is limited and you want a more intimate, casual atmosphere, a round table might be the better option.'
Of course, you may want both a round and a rectangular table. 'In my own home, we eat at a casual round dining table in our breakfast nook for our daily meals but when hosting guests, we use our long rectangular dining table in our formal dining room,' says Viviannne. 'If you have a larger space to fill, need to accommodate more people, or prefer a formal setting, a rectangular table is likely the way to go.'
FAQs
Do round or rectangular tables take up more space?
A rectangular table typically takes up more space but the choice of table should really be guided by a number of factors in order to get the best option for a room. 'When choosing a table, it's essential to match the table shape with the room's dimensions, ensuring a harmonious fit and efficient use of space.' says Shawn Zar. It is crucial that diners can move around the room comfortably and that chairs can be moved in and out easily, and this should always be factored in when measuring up and deciding between the two options.
---
Whether you've decided on a round or rectangular table, don't forget the room's other dimensions to get the best design for your room. 'Many make the mistake of not considering the height of the table and chairs,' says Janet Linly, interior design expert and CEO of Marge Carson. 'It's especially important with low ceilings or hanging light fixtures,' she explains.
Sign up to the Homes & Gardens newsletter
Decor Ideas. Project Inspiration. Expert Advice. Delivered to your inbox.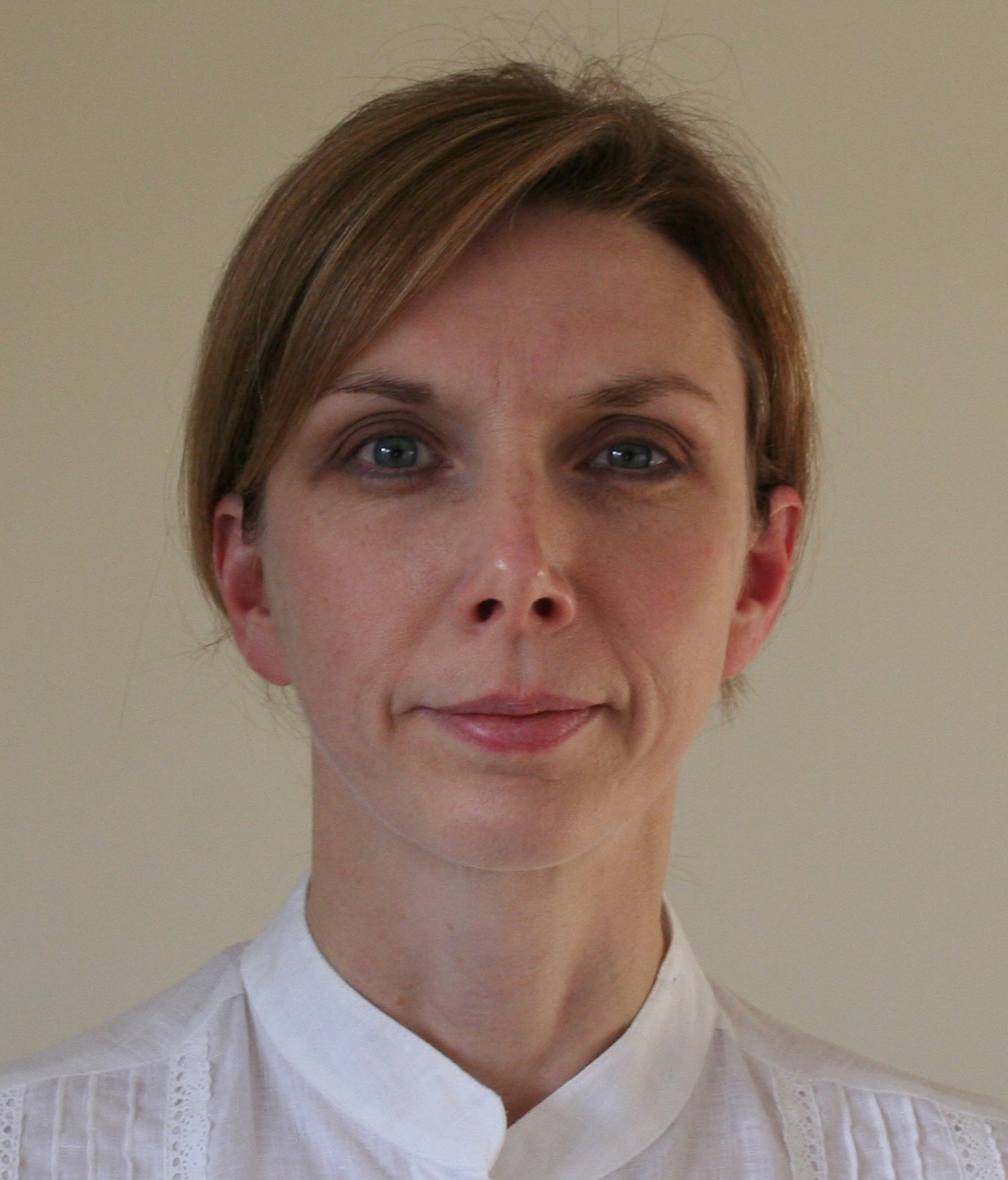 Sarah is a freelance journalist and editor. Previously executive editor of Ideal Home, she's specialized in interiors, property and gardens for over 20 years, and covers interior design, house design, gardens, and cleaning and organizing a home for H&G. She's written for websites, including Houzz, Channel 4's flagship website, 4Homes, and Future's T3; national newspapers, including The Guardian; and magazines including Future's Country Homes & Interiors, Homebuilding & Renovating, Period Living, and Style at Home, as well as House Beautiful, Good Homes, Grand Designs, Homes & Antiques, LandLove and The English Home among others. It's no big surprise that she likes to put what she writes about into practice, and is a serial house renovator.