Do we actually need dining rooms? Designers weigh in on whether this once useful room is now outdated
Discover the opinions of interiors professionals on whether it's worth dedicating a room to dining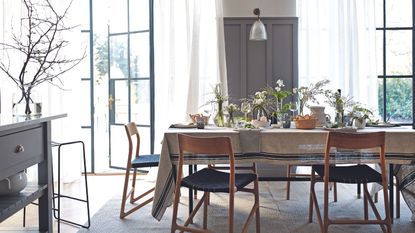 (Image credit: Future)
Is a dining room a necessity in today's homes? The ways in which Americans use their living spaces has changed over time and the idea of including a separate and dedicated dining room in the floor plan is definitely one that's being questioned.
Yet while the space could be devoted to some other purpose, or the dining table and chairs located elsewhere, there might be good reasons why dining room ideas win out.
To answer the question of whether a dining room is still needed in a modern home, we asked interior designers to share their expert opinions, and this is what they told us.
Dining rooms: the pros and cons
Don't wave goodbye to modern dining room ideas just yet. While some designers argue that today we don't need dining rooms, others see merits in retaining the room as part of a home.
If you're wondering whether to consign yours to the past or treasure it, use their thoughts to help you decide.
Reasons why we need dining rooms
A dining room can be thought of as a formal space, and that's one of the reasons interiors professionals think we do need them.
'Formal dining rooms can elevate the experience of hosting, signaling thought and effort, adding gravitas to occasions,' says interior designer Artem Kropovinsky.
What's more, the availability of a separate dining room can allow the chef to concentrate when preparing food in the kitchen. 'As much as some people love to talk with guests when they're cooking for others it makes the occasion more stressful,' says digital editor of Homes & Gardens Jennifer Ebert. 'It can also keep the inevitable clutter created by preparing a meal out of guests' sight, and after each course tableware and cutlery can be removed from the dining room so used items are out of view.'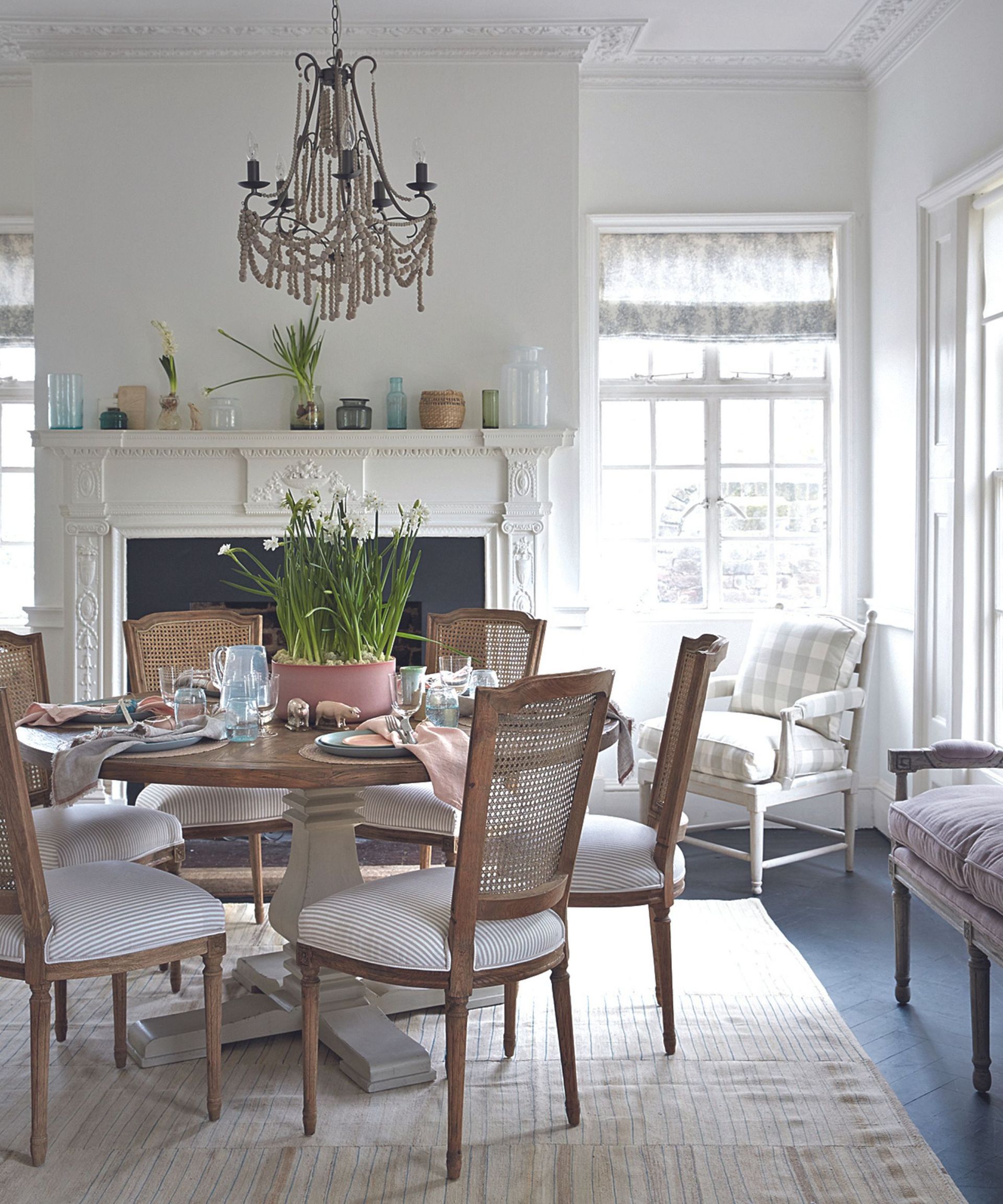 Interior decorator Vivianne Chow of Viv and Tim Home was convinced of the need for a dining room in her own home. 'Even though formal dining rooms may be decreasing in popularity, a formal dining room was actually a must-have for me while designing and building my custom home,' she says.
'We designed our home to have a small breakfast nook where we eat all of our daily meals, but I personally love hosting friends and family often and that usually means needing space for 20 plus people to sit. The adults will eat in the formal dining room while the kids have their own space and eat together in the breakfast nook.'
There can be benefits to a dining room when it comes to the size of the dining table which will fit, Vivianne notes. 'A formal dining room can accommodate a much larger rectangular dining table and allows me to decorate it with beautiful tablescapes, especially for the holidays,' she says. 'If you love hosting and entertaining, I'd say a formal dining room is a definite must-have.'
A dining room can also allow you to celebrate a love of interior decor, suggests Artem. 'Dining rooms can act as a canvas, letting one experiment with statement pieces, lighting, or art, often setting the tone for the rest of the home,' he explains.
A further benefit that suggests that we do need dining rooms is that they're useful for other activities, Artem points out. 'For many, a dining room isn't just about eating,' he says. 'It's a versatile space: think wine evenings, board game nights, or even a quiet reading nook.'
Based in New York, Artem Kropovinsky boasts extensive global design
experience spanning a decade. With a commitment to sustainability and
authenticity, Artem, alongside his dedicated team, undertakes projects
both in the US and internationally, earning recognition through
prestigious design awards. Artem is the founder of Arsight, an esteemed global design firm known for its expertise in residential and commercial interior design.
Reasons why we don't need dining rooms
The reasons why we don't need dining rooms might be simply because a formal room doesn't suit the way we live, or because using the space for other functions is more important.
'For cooks who feel cut off from the action, bringing dining into an open-concept kitchen feels much the better option,' says Jennifer Ebert. 'If that's the case, think kitchen island ideas. An island can create a physical separation between the cooking area and the rest of the room so guests are present and you can talk but they are out of the way of the cook's working space to keep everyone safe.'
Of course, a dining room may need to be sacrificed because daily life has changed. 'As remote work becomes the norm, many seek to repurpose dining rooms into home offices, providing a dedicated workspace away from daily distractions,' says Artem Kropovinsky.
But, even if a dining room isn't required for work, it might find more use repurposed for another activity. 'Why have a dining room gathering dust when it can double up as a library, studio, or meditation zone?' asks Artem.
In a smaller home, even a small dining room might also feel like a luxury for which the square footage isn't worthwhile for the limited benefit it brings. 'For compact homes, folding tables or extendable counters might serve the purpose, making a separate dining room seem like an underutilized space,' says Artem.
And we may not need a dining room if the whole idea of a floor plan where rooms have specific functions is unappealing. 'We are seeing more demand for flexible rooms and flex spaces – a dining space is one use option,' says Laurel Vernazza, home design expert at The Plan Collection.
'On the floor plan, these flex spaces are typically found steps away from the great room (the day-to-day living area) or near the kitchen,' Laurel explains. 'Typically, these flex spaces have one or two walls with a wide opening to the great room or foyer. The homeowners can use the space as they see fit, such as a formal dining room or a sitting room. Another option is as a library or den, although in this case, the homeowners may end up reducing the size of the openings to the other spaces of the house.
'Millennials and Gen X don't want to be "told" what to do with each room in the house,' she adds. 'They want to make it their own. For the younger generations, this flex room becomes their own version of a formal room – an aesthetically pleasing space for Instagram and Tick-Tok-worthy moments with friends.'
FAQs
Can I turn my dining room into an office?
If you need a home office, it can be easy to turn a dining room into one. The table can often be suitable as a desk and the room is also already equipped with chairs. However, if the room is to be a full-time office rather than only used occasionally, it is worth investing in one of the best desk chairs to promote good posture and spare yourself aches and pains. If you're running cables to a central table, be sure not to create trip hazards; you may need to call in an electrician to fit additional power outlets.
---
If a dining room is a necessity for you, make the most of the space with impactful dining room wallpaper ideas or by choosing a classic shade with red dining room ideas. As the room is frequently used after dark, well-planned dining room lighting is crucial to create the right atmosphere. And if the existing space needs a boost, follow the lead of designers to instantly elevate a dining room.
Sign up to the Homes & Gardens newsletter
Decor Ideas. Project Inspiration. Expert Advice. Delivered to your inbox.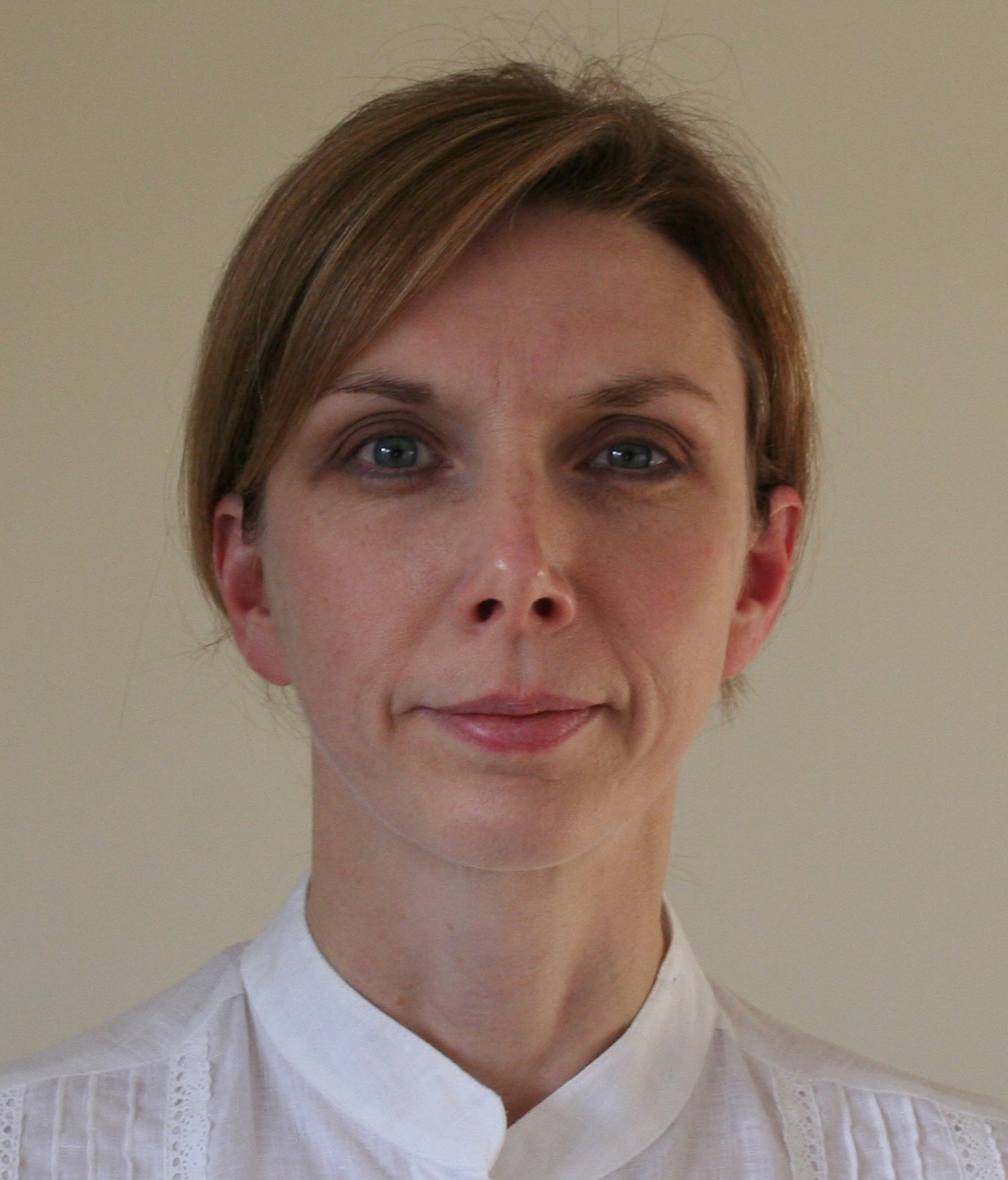 Sarah is a freelance journalist and editor. Previously executive editor of Ideal Home, she's specialized in interiors, property and gardens for over 20 years, and covers interior design, house design, gardens, and cleaning and organizing a home for H&G. She's written for websites, including Houzz, Channel 4's flagship website, 4Homes, and Future's T3; national newspapers, including The Guardian; and magazines including Future's Country Homes & Interiors, Homebuilding & Renovating, Period Living, and Style at Home, as well as House Beautiful, Good Homes, Grand Designs, Homes & Antiques, LandLove and The English Home among others. It's no big surprise that she likes to put what she writes about into practice, and is a serial house renovator.