6 tricks designers use to instantly elevate a dining room
Effortless ways to transform an underwhelming dining room into one that is elegant and a joy to be in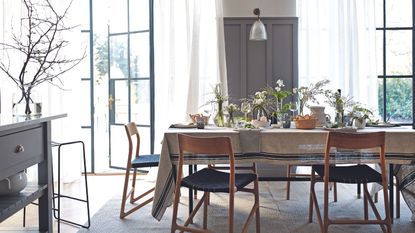 (Image credit: Future)
One of the most convivial spaces there is, the dining room plays a truly important role in the home. Since its purpose is defined in drawing us in, and keeping us there, merrily, sometimes for hours at a time, it is key to get this space right.
Though dining room ideas can, of course, be pared-back, we don't need reminding of the stark difference between a space that is serenely minimal and one that is simply uninspiring. Elevating your dining room to impressive standards doesn't always need as much effort as you might think.
So we asked interior designers for their best-kept secrets for bringing the spark back to even the most underwhelming of dining rooms. From color schemes to lighting, here's how to make your dining room infinitely more beautiful.
1. Give it a finish with a difference, on all five walls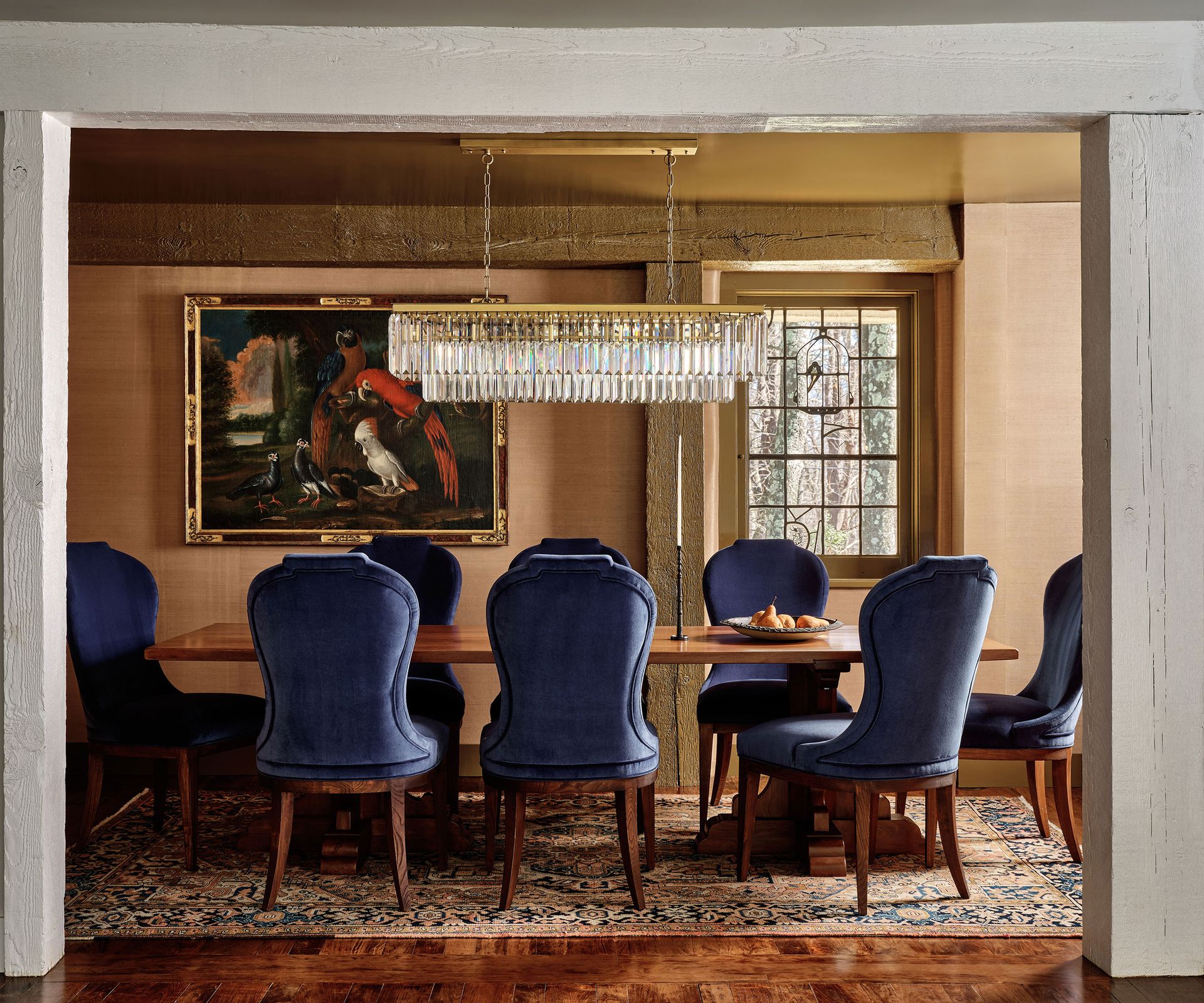 There is no denying that whether you are working with an expansive open plan, or small dining space, how you treat your five walls will have an impact on the ambiance of a room. For a particularly elevated finish, it's all in the detail.
Lisa Schwert, who is an NCARB-certified architect, ASID-certified interior designer, and the founder of Innate Studio explains how more of a statement finish can be achieved not just through rich dining room colors, but also via artistic elements and wall coverings with texture:
'Dining rooms are an excellent place to make a statement in a home. To achieve a unique and eye-catching look, we suggest incorporating rich, warm colors, unique wall treatments such as murals, or textured finishes like the grasscloth used in this dining room,' says Schwert.
Hues should feel charming and bring a sense of both comfort and luxury to this space. 'Additionally, don't forget about the ceiling! High gloss lacquer finishes can create a lot of drama and bounce light around the room, while a limewash or plaster finish can create a softer effect,' adds Schwert.
Limewash paint is a beautiful addition to spaces that want a cocooned feel, and Schwert is not the only advocate for creating a more rustic and elevated dining room look in this way: 'Number one for me lately is a lime wash wall finish,' shares Ami McKay, creator of PURE Design. 'It gives any room depth, texture, layers, and visual interest. I am using lime washes and plaster finishes in all of our projects these days,' continues McKay.
Lisa Schwert is an NCARB-certified architect and an ASID-certified interior designer with extensive experience working on high-profile real estate projects. Schwert founded Innate Studio to pursue her passion for reimagining homes, and now offers a bespoke design service to clients in Connecticut, New York, and further afield. The studio blends architectural and interior design seamlessly for a harmonious project that exceeds expectations.
2. Always choose an exceptionally-designed chandelier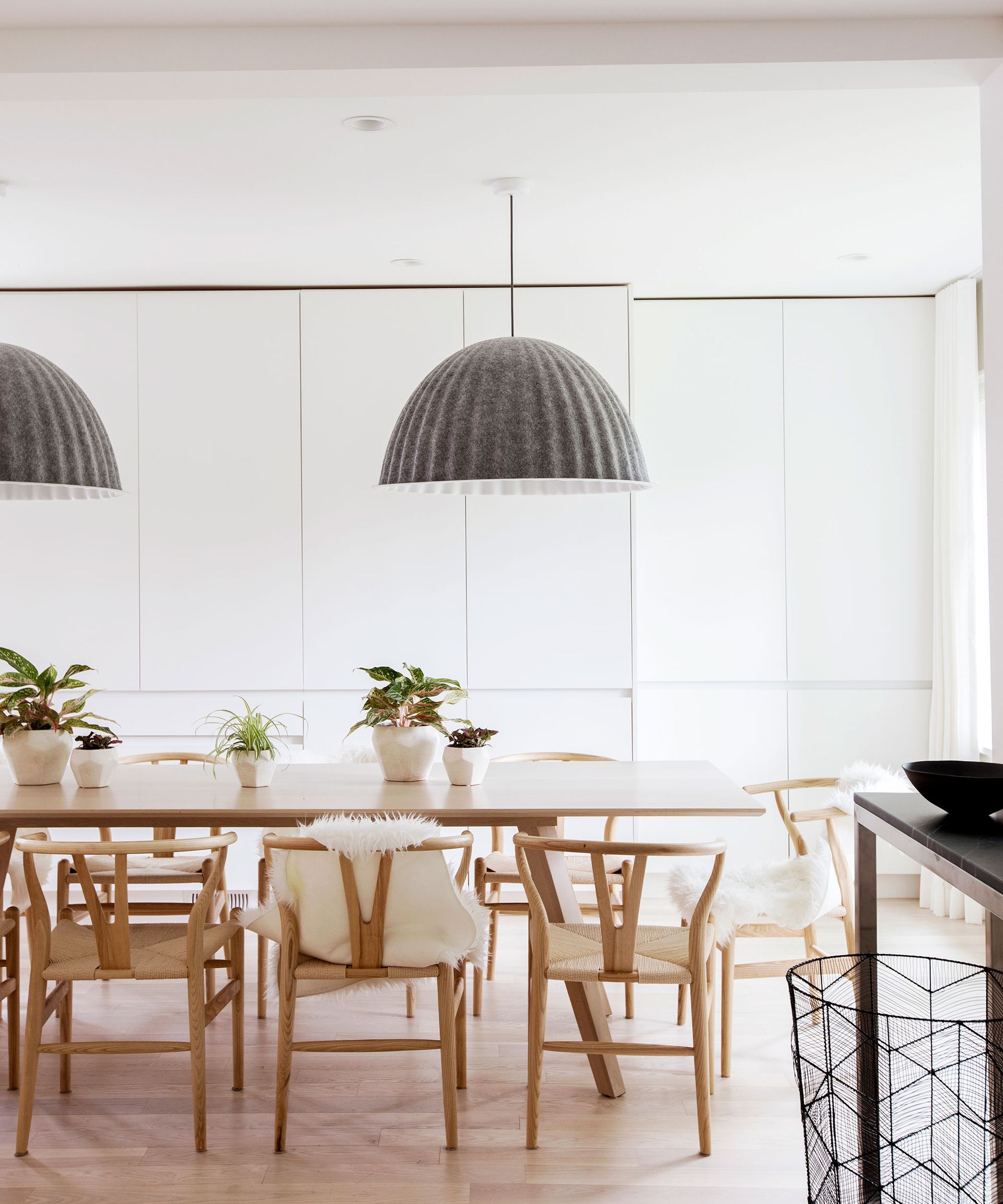 A space is nothing without good lighting, especially one that should be prepped for all manner of occasions. For an area as convivial as the dining room, dining room lighting must be aesthetically impressive and truly functional.
'Integrating an oversized chandelier into your dining room is my favorite way to instantly elevate the room,' says design principal, Kati Curtis. 'This dramatic lighting fixture acts as a stunning focal point, drawing the eye upwards and subtly spotlighting the dining table below. It instills a sense of luxury and opulence, transforming an ordinary dining room into a grand banqueting hall.'
Kati energizes spaces with a fearless commitment to pattern and texture, color and motif. That commitment is invigorated by friends, mentors, and clients who share her design passions and passion for design. It's reinvigorated by Kati's chronic and incurable travel-bug, which has taken her around the world. Kati's work has been featured in Architectural Digest, The Wall Street Journal, The New York Times, and Interior Design Magazine, among many others.
3. Introduce the wonders of wallpaper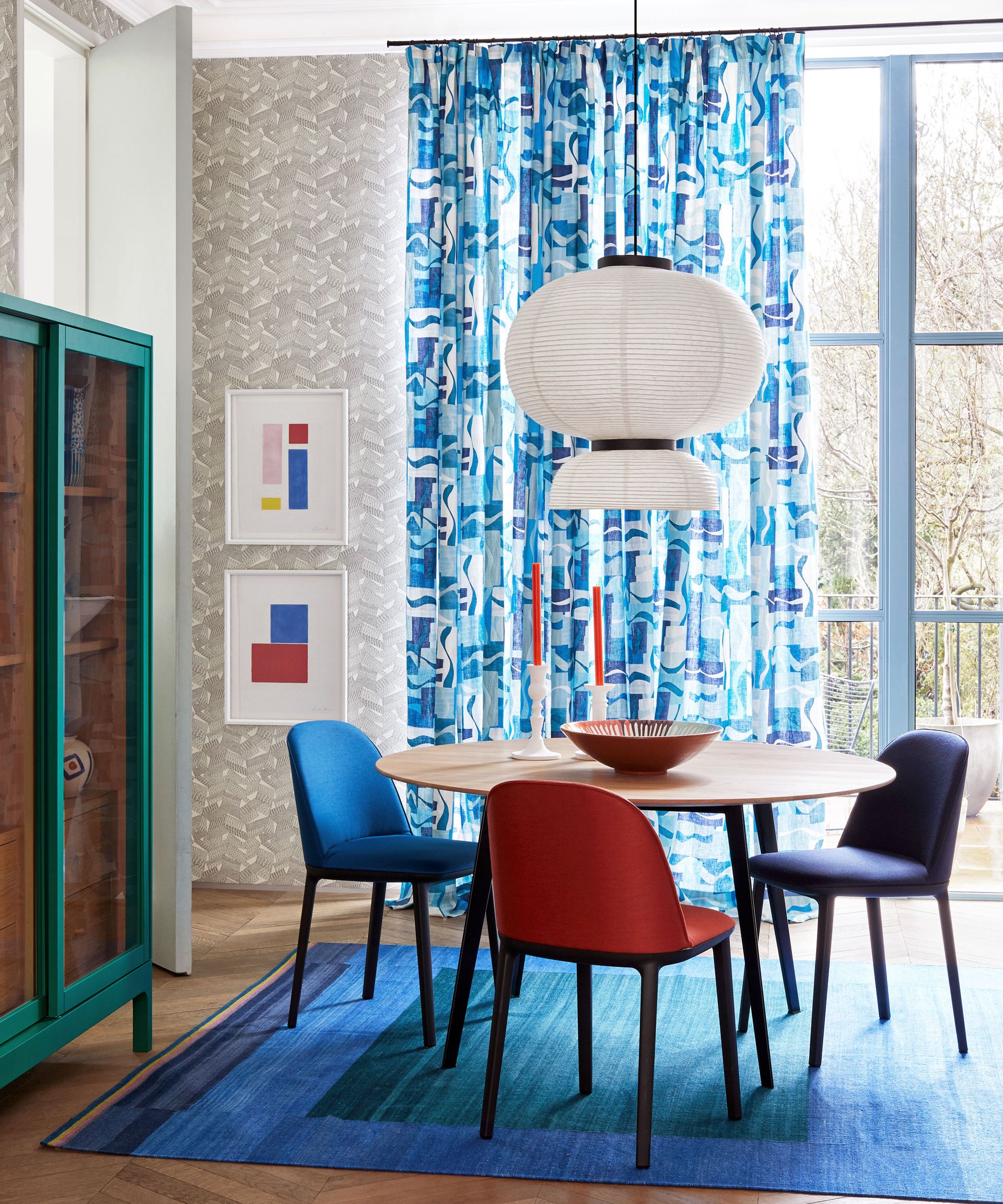 'Just as the chandelier is the crowning jewel of your dining room lighting, the right wallpaper can dramatically transform the ambiance of the space,' Curtis shares with us. 'A beautifully designed dining room wallpaper can introduce color, pattern, and texture, creating a visually appealing backdrop for your dining experience. Opt for bold patterns to add character or subtle textures for an understated elegance. I love to use hand-painted wallpaper like DeGournay or Fromental to really make a dining space super-special for entertaining.'
One of wallpaper's most wonderful features is how much personality it can bring to your surroundings. Find the right design and it will echo the true essence of your home.
McKay further notes more ways to use wallpaper in the dining room to best effect: 'Wallpaper the ceiling or walls, use molding as a frame, for example, wallpaper above crown molding or between wainscotting and crown molding.' McKay highlights how today's choices are vast, offering a wealth of exciting options.
Ami McKay founded PURE Design in 2000 on the belief that design is found in the art of giving. The work that she puts into each project reflects her personal life experiences and she believes they are at the heart of her business. Today, she is proud to be named one of Canada's Top Five Interior Designers.
4. Lean into design elements that make guests feel comfortable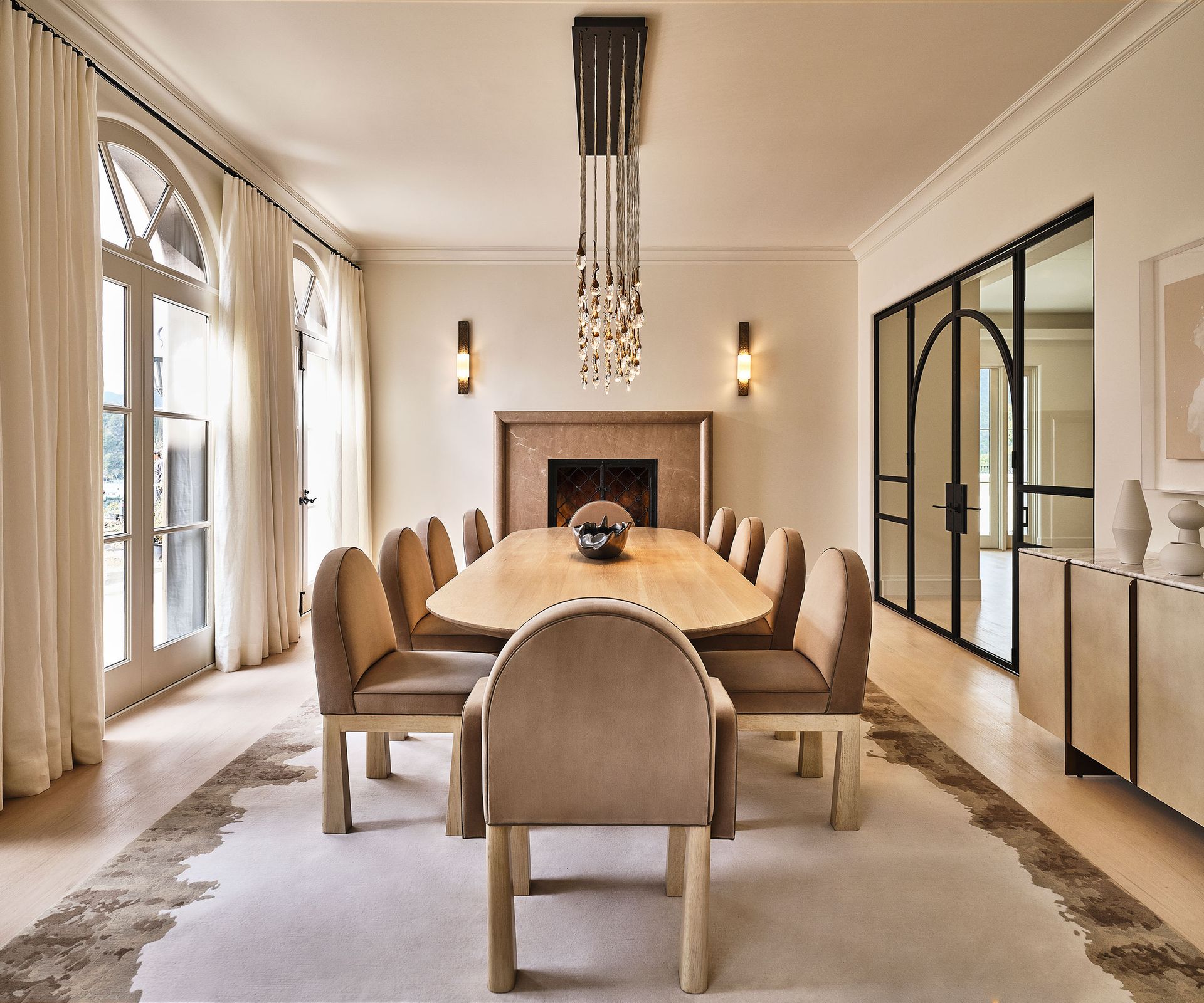 Kara Smith, founder of KES Studio shares the importance of thoughtful detail in the dining room – particularly to impress guests. To elevate the space, it's all about bringing in as much of that sense of cozy quiet luxury as you possibly can.
'Upholstered dining chairs that make guests comfortable, good color choices to ensure everyone looks their best, and great art are always elements that elevate a dining room,' says Smith.
Keeping the room balanced in terms of color and design will naturally bring a sense of serenity to the space also. Use rugs, and consider other soft furnishings for an even more cohesive finish. 'To tie the color story of the room together, we recommend using low-pile antique or vintage rugs under the dining chairs,' recommends Schwert. 'They are both durable and functional.'
Kara Smith, founder of KES Studio, is a self-taught designer with a passion for exploring new styles, curating art from around the globe, and integrating bespoke product design. Viewing each project as a chance to craft something truly unique, Kara believes that thoughtful design begins with understanding the client's aesthetic as well as the goals and challenges of the project and fusing it with her interpretation to create iconic and bespoke designs.
5. Let there be a statement piece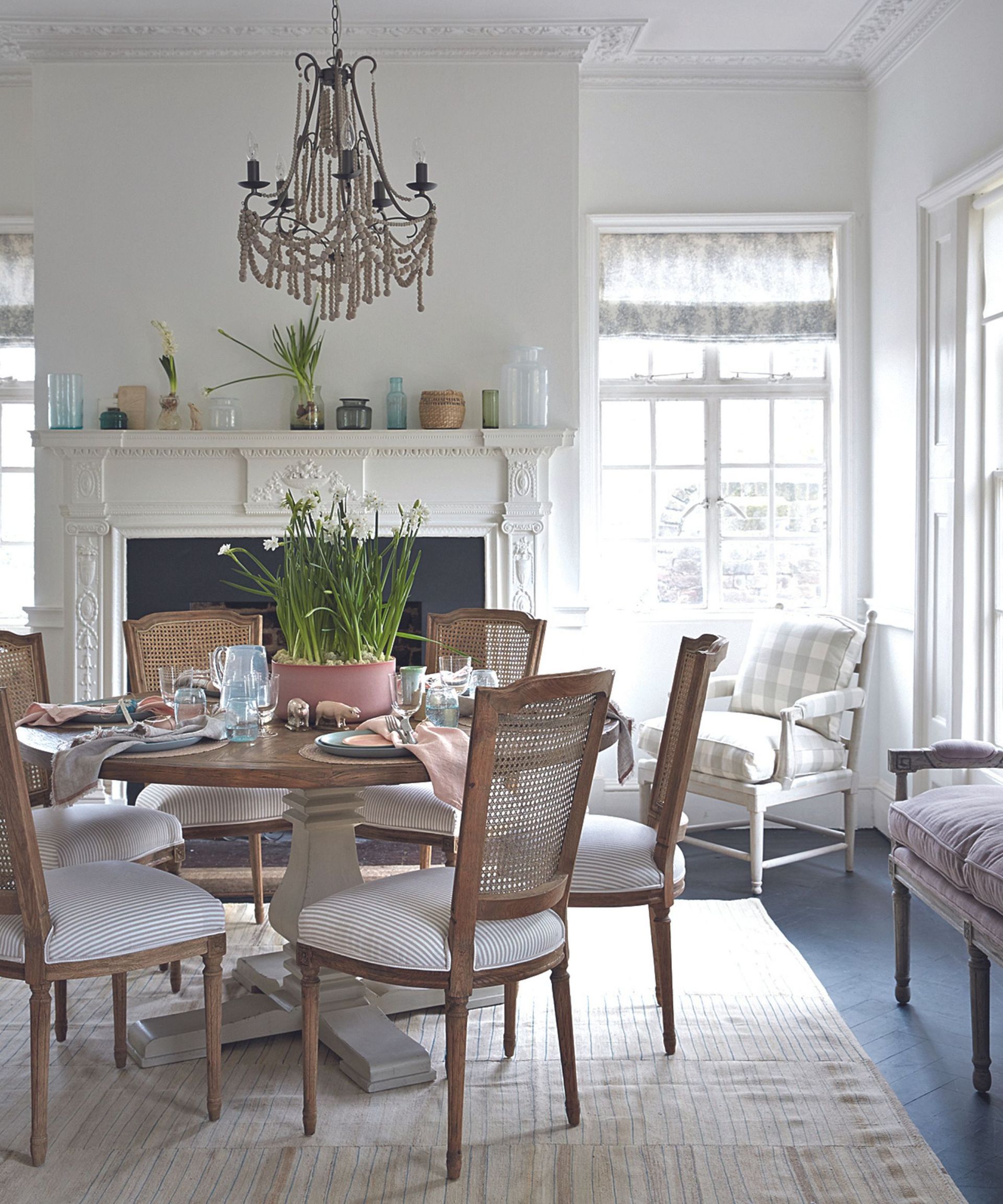 'Art elevates any room,' says McKay. And it's important to include some form of art in a dining room space for that next level of luxury. This can come from paintings, of course, but a focal point can also be introduced in other ways.
'Light fixtures are often works of art, they are statement pieces and can behave as a focal point in a room. The fact that they light up is a bonus,' notes McKay.
Curtis is of a similar view, highlighting how scale can impact: 'The fixture can be thought of as a piece of art in the room, don't be afraid to go a little larger than you feel comfortable.'
The key is to ensure that you find it inspiring and comforting. 'Art and photographs should speak to you and it's an opportunity to highlight subjects or artists that have significance to you (hang them lower because you will be sitting!)' adds McKay.
6. Edit your dining room's layout unexpectedly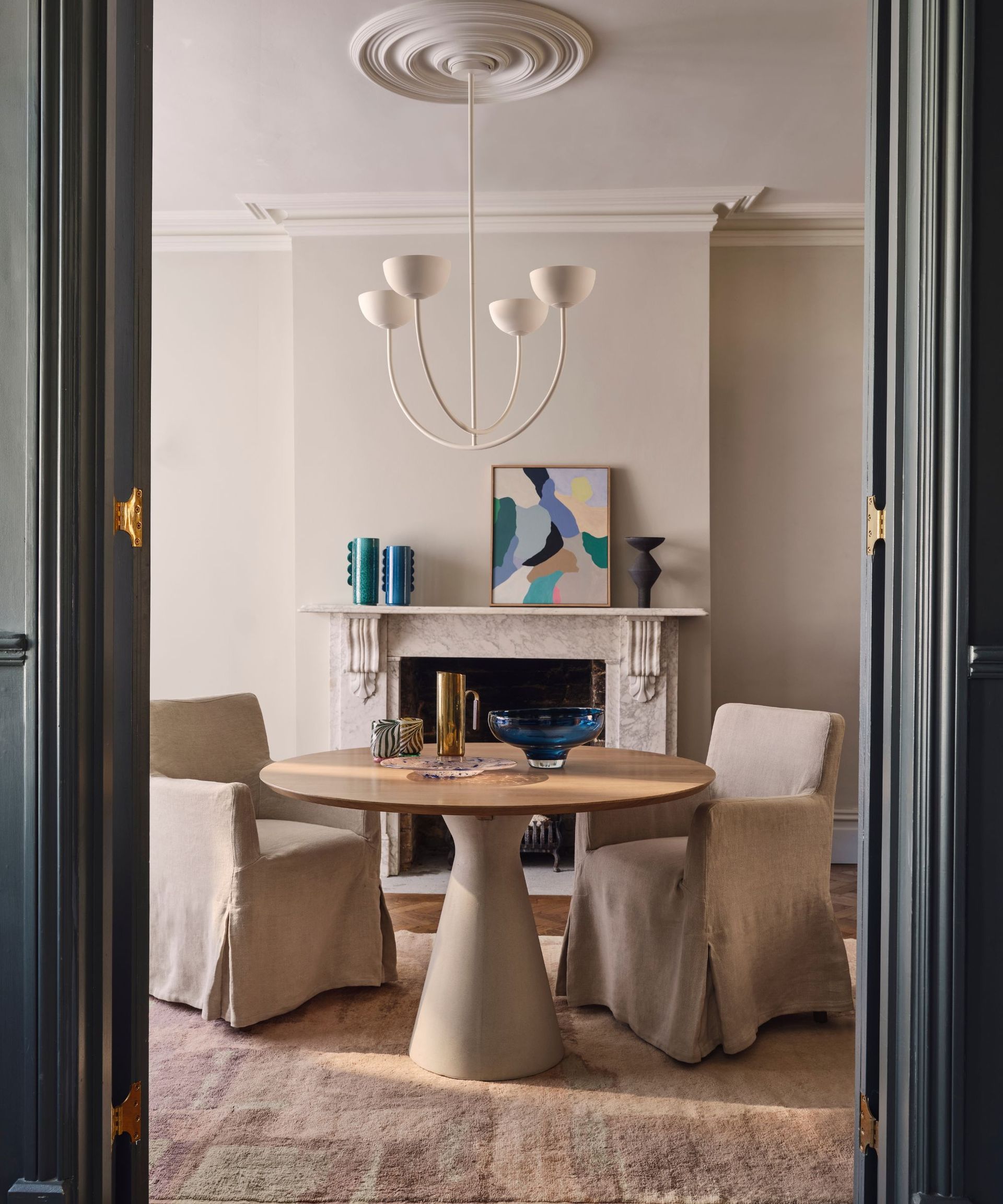 A simple dining room layout edit can be powerful, especially if it shies away from the expected. Interior designer Kim Gordon, recommends moving a dining table into a different position that some may not have considered:
'Offsetting the table from center and into a sunny corner will create interest and a whole new perspective,' says Gordon. 'Use that other side for a little settee or cool chair and don't forget a floor lamp.'
Kim Gordon is a self-taught artist turned interior and architectural designer. She is the founder of Kim Gordon Designs, a studio that offers architectural and interior design services, as well as real estate advice, to both residential and commercial clients. Gordon approaches design with a high level of emotional intelligence to create unique spaces that are as luxurious as they are supportive of a healthy living environment.
FAQ
How can you elevate a small dining room instantly?
Working with what you have is one of the quickest, and often most effective, ways to add intrigue to your dining room. Though this might seem more difficult in a small space, something as simple as adjusting the layout of furniture might give surprisingly fruitful results. Consider taking something away to let another take center stage, or adding a new piece that might bring all the last-minute impact you need for an impromptu dinner party.
'Moving furniture around is a change in perspective that is free and something you can move back instantly,' says Gordon.
Should you have more time to let your newly defined space sit, Gordon does recommend letting it rest to note how the household feels.
'I do suggest living in the space over the weekend for everyone to get a feel for their new surroundings. This is one way to create interest in your dining area, no matter the size.'
Why is lighting so important in a dining room?
Functional and beautiful, lighting is needed in the dining room for a multitude of aesthetic and functional reasons. 'Dining rooms are predominantly evening/night rooms, so a feature chandelier and special wall sconces are part of every dining room we do,' says Smith.
Layered lighting works in the favor of most rooms, and this is especially the case in a dining room. For intrigue, give thought to the style of your fixtures.
'The inevitable chandelier centered in the room can be chained over with a ceiling hook to hang over the newly placed table,' says Gordon, who recommends buffet table lamps and notes the importance of being able to set the tone: 'Dimmer switches are a must,' says Gordon.
Think of lighting as an outfit, you should be able to take it from formal to unfussy in a matter of moments. 'Lighting is essential, both in terms of its shape, scale, and the effect it creates,' says Schwert. 'We love a chandelier with a bit of sparkle and incorporating wall sconces to create an inviting mood.'
---
All dining rooms have the potential to be luxurious and inviting. Pay special attention to lighting, interesting layouts, and decorative accents with a difference to create a unique space that you will love spending time in.
Sign up to the Homes & Gardens newsletter
Decor Ideas. Project Inspiration. Expert Advice. Delivered to your inbox.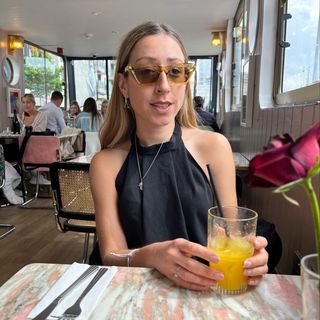 Camille is the former deputy editor of Real Homes where she covered a broad range of topics, including house tours, small space design, and gardens. She studied English language and Italian at the University of Manchester and during a year abroad studying linguistics and history of art in Bologna, Italy she started documenting her adventures and observations in a blog. Camille is always creating and spends her downtime painting, taking photos, traveling, and writing short stories.