Dining room wall ideas – 15 decor tips to dazzle your dinner guests
Atmosphere is everything, so ensure your dining room wall ideas set the tone from morning to night

(Image credit: Future)
Dining room wall ideas have a licence to entertain – from the wallpaper to the artwork, there is absolutely no need to hold back in your pursuit of the dream diner.
As the envelope for all your dining room ideas, wall decor is integral to creating the atmosphere you desire, whether that's a relaxed space to share breakfast, or a luxurious banqueting room fit for an evening feast.
'Dining rooms should be the jewelry in the house,' says Cindy Rinfret, interior designer and founder of Rinfret Ltd. 'It's the special place where people gather, and they want to be romanced. It's important not to overlook it as a special 'event' in your home. We always go with bolder colors and special finishes for dining rooms.'
Dining room wall ideas
From captivating wall murals to mirrors that will leave a twinkle in your guests' eyes, we've found some stunning inspiration for your entertaining space, and asked the experts to share their top dining room wall ideas.
1. Indulge in darker colors
'Before selecting the paint for your space, consider how the colour will influence your mood, it's so important to love the colours that surround you,' says Helen Shaw, Director of Marketing Europe for Benjamin Moore. If you're planning paint for your small dining room ideas, consider darker tones for drama.
'Cozy snugs, intimate dining rooms and pint-sized rooms can lend themselves to a strong colour palette, especially when they don't benefit from a huge amount of natural light,' says Shaw. 'Dousing the rooms from floor to ceiling in rich colours can look particularly striking and a real benefit of a north facing room is that you can play with light sources to create a certain mood and ambience.' In this room, a rich brown is paired with dark furniture for a cozy sensation.
2. Be bold with wallpaper
If you're looking to add visual detail into the room, don't leave it all down to your dining table decor ideas. Take the floral patterns and colored accents to the walls too.
'Wallpaper works very well in dining spaces, whether you opt for something plain with lots of texture like grasscloth, or a detailed trailing design if you have good ceiling height,' says interior designer Birdie Fortescue. 'De Gournay's hand painted Chinoisserie papers are the ultimate wall coverings.'
In this example, furniture expert Christine Retlev chose the Bruyere wallpaper by Fromental for her Manhattan apartment's dining room, creating a dramatic blue accent wall with natural patterns. 'Tailored to each individual interior, our designs enhance the beauty of a dining room's architecture and deliver a sense of excitement and wonder,' says Lizzie Deshayes, Co-Founder of Fromental.
3. Make the room sparkle with a mirror
If you're thinking about lighting a dining room, consider also how you can make your lighting go further.
'Mirrors are a great way to reflect candle/low light,' says Rinfret. 'It adds sparkle to the room and reflects flattering light on your guests.'
'For a smaller dining room, why not consider installing a round mirror on the wall?,' says Emma Sims-Hilditch, who designed this example. 'This helps to give the illusion of space, reflecting the light around the room and creating a nice contrast to the sharper lines in the room. Large mirrors covering the walls work well for larger dining spaces, creating an elegant and slightly unusual aesthetic.'
4. Fill a formal dining room with classic paneling
For formal dining rooms with a classic, traditional feel, pick paneling ideas for walls. 'I adore paneling and unlike some later additions to buildings I think it works very well even when brand new,' says Fortescue. 'Paneling all the way up to the ceiling gives the illusion of height whilst panels under chair rails are ideal for added interest.'
In this room, subtle white painted paneling has been teamed with contemporary style lighting, furniture and artwork, to strike a balance between the old and the new.
'Georgian paneling painted in a timeless shade like Farrow & Ball's Hardwick White looks great in a formal dining space,' adds Sims-Hilditch, who did exactly this in the previous example, a design decision chosen to stay 'in keeping with the home's rich history.'
5. Add glimmer with gloss walls
It's not just your dining room color ideas you need to think about when choosing paint – the festive nature of the room means you can experiment with alternative finishes too.
'The dining room is a great space to use a decorative paint finish on the walls as it doesn't get as much traffic as other rooms,' says Mary Graham, Co-Founder of Salvesen Graham. 'We love to use a high gloss or lacquer finish which creates the most amazing atmosphere in the evening with the reflection of candlelight. If possible, we use it on the ceiling as well as the walls for the ultimate effect.'
A gloss finish has been chosen for the brilliant blue walls in this dining room by designer Windsor Smith, and the painting of the ceilings give the impression of a glimmering underwater world.
6. Use curtains to keep it cozy
Taking up a large proportion of the space from top to bottom as well as side to side, curtains are always one of the most important wall decor elements to consider.
'If there are lots of windows, we focus on the window treatments,' says Rinfret. Among the dining room wall decor ideas in this room, the curtains allow the room's bountiful natural light sources to provide during the day, but allow for a cozy, intimate room at night.
7. Use light colors to take you from day to night
Another way to create a dining room that works for all hours of the day is to keep the decor light and bright – even popular grey dining room ideas can verge on off-white.
'People always have a tendency to use rich dark colors in a dining room, which can look great, but if you want the room to be a bit more flexible then going for something slightly lighter can mean the room is suitable for breakfast and lunch as well as dinner, or could double up as an increasingly needed home office,' says Graham.
In this design by Marlaina Teich, white woodwork is the star of the show from the beamed ceilings to the lower wall panels, and even in the farmhouse dining chairs. Depth is given to the room by the dove grey pattern on the wallpaper and the natural tones of the wooden dining table.
8. Engage your guests with artwork
'Artwork is important in a dining room as people are sitting for lengths of time,' says Rinfret. 'It's a great way to enjoy a special and favorite piece. We build rooms around art, pulling motifs or colors from the work.'
In this home, the owners were keen that their new dining room would showcase part of their expansive art collection. While the abstract style of the pieces works perfectly here with modern dining room ideas, historic artworks are a great addition to traditional and contemporary spaces.
'We often encourage our clients to retain existing artwork when redesigning their homes, which works well with their chosen aesthetic,' says Sims-Hilditch. 'This might include old family portraits, or antique pieces which have been in their family for years. These are a wonderful addition to a dining room wall, adding character and gravitas to the space.'
9. Transport guests with a scenic wallcovering
A wallpaper may inject the visual interest you're looking for, but for sheer escapism, consider wall mural ideas too. 'A scenic wallcovering, such as Gracie or de Gournay, is a perfect statement as it transports you and your guests. We like to put them in unexpected spaces,' says Rinfret.
Wall murals have a place in dining rooms for all the same reasons that artwork does. In this room by interior designer Beth Webb, a custom mural by Bob Christian of Savannah depicts the rolling South Carolina countryside that surrounds the property, and is reminiscent of 18th century pastoral painting.
10. Storage can double up as decor
'Cabinetry and storage is always important in a dining room as you need places to keep and display dinnerware,' says Rinfret. Usually found tucked up against a wall, sideboard decor ideas need to be considered alongside your dining room wall ideas to create balance.
While an individual sideboard can be a statement piece of wall decor in its own right, consider going all out and creating a wall of storage that doubles as decor, like in this dining room by Jamie Ivey. The dark blue built-in unit mixes cabinets and open shelving to allow for discrete storage of day to day pieces, and display of favourite items and family photos.
11. Bring the outside in
If you want your dining room to bridge the gap between indoors and out, using florals or botanicals to decorate your walls is a fabulous idea. If your dining room is north-facing, you will find it helpful to add an accent shade with warm undertones. This could be a deep pink or red as in the room above by Little Greene. Or, it could be a warm blue – turquoise – or green, such as an apple shade.
12. Hang a tapestry
Once used to insulate and decorate in historic houses, tapestries make great dining room wall ideas in modern homes.
'A large tapestry can create a brilliant focal point behind a dining area, while also breaking up the monotony of a wide-reaching blank wall,' says Henriette von Stockhausen of VSP Interiors, who created this dining room above. 'Tapestries also help with noise reduction.'
13. Create drama with a bold wallpaper panel
Looking for dining room wall ideas that can tie in with the rest of your scheme? Here, a striking wallpaper panel with botanical repeat transports us to a formal garden terrace.
'Chairs beautifully upholstered with smart skirts in classic stripes and an amazing high-gloss lacquer table create an elegant dining space,' says H&G's decorating editor Emma Thomas. 'The rug design underfoot almost feels like a chic tiled terrace and birds hover above as part of the delicate pendant light.'
14. Introduce color blocking to a dining room wall
A calming blue wall as backdrop allows vibrant, colorful furniture, lighting and graphic artwork to pop. Who wouldn't feel a little sunnier having breakfast at this joyful yellow table?
Bench cushions are an ideal way to introduce pattern which softens the look and adds a touch of playfulness with a mix and match approach to different colors and designs. An oversize pendant shade in a deep green frames the space and a large indoor plant introduces an organic touch as well as tying in with the tone of the shade and green painted chairs.
15. Choose contemporary Chinoiserie for a calm scheme
This dining room wall idea is a gentle interpretation of the design classic characterized by exuberant decoration. With plenty of white space around the design, this Edo Springs Chinoserie pattern from Studio by Fromental feels particularly modern, especially in these charming teal and coral tones.
Dark charcoal paintwork and dark wooden, metal and leather furniture add heft to the scheme, a pleasing contrast to the gentle decorative lines of the wallcovering. A pale rug underfoot keeps the room feeling light and airy, as do the slim lines and sleek proportions of the dining chairs and table legs.
What do you do with a blank wall in a dining room?
Usually one of the larger rooms of the house and largely populated by low-level furniture, filling the long wall of a dining room can be a daunting task. The first thing you can consider is making the wall itself visually interesting – choosing an asymmetrical wallpaper or a mural is an excellent way to transform it into an accent wall.
Alternatively, fill the wall with art – choosing not one piece, but several, and teaming it with light fittings and mirrors.
'Art is so often an afterthought in dining rooms and in my opinion there's no excuse for filling every wall with gloomy family portraits!' says Fortescue. 'Series' of works can be very effective, or pieces selected within a theme. Combine with a well chosen statement mirror or even mirrored panels for lots of interest and personality.'
How do I decorate my dining room?
Dining rooms are a space ready and waiting to display the most bacchanalian corners of your personality. This means that your deepest, darkest, wackiest interior design dreams can be explored here more comfortably than in any other room of the house.
'Dining rooms often suit dramatic colour and decorative schemes,' says Fortescue. 'I always use dark colours in darker rooms and light colours in well lit ones.'
'Small and large dining rooms can both be equally sexy in a dark color,' adds Rinfret. 'Lacquer is always a great choice.'
If you want your dining room to work for both day and night, you'll need to think carefully about how to balance a color scheme that works for both.
'Pale shades have light, airy qualities which feel uplifting, neutrals are earthy and help you to feel grounded, whereas deep hues can evoke drama, creativity and confidence,' says Shaw. 'So, consider how you will use the room: maybe for a dining room you can enjoy a saturated hue to create a dramatic finish, or create a contrast in an open plan space with dark and light hues of one color. This will allow the room to feel bright in the daylight, but also have cosy and warm attributes when ambiently lit of an evening.'
Sign up to the Homes & Gardens newsletter
Decor Ideas. Project Inspiration. Expert Advice. Delivered to your inbox.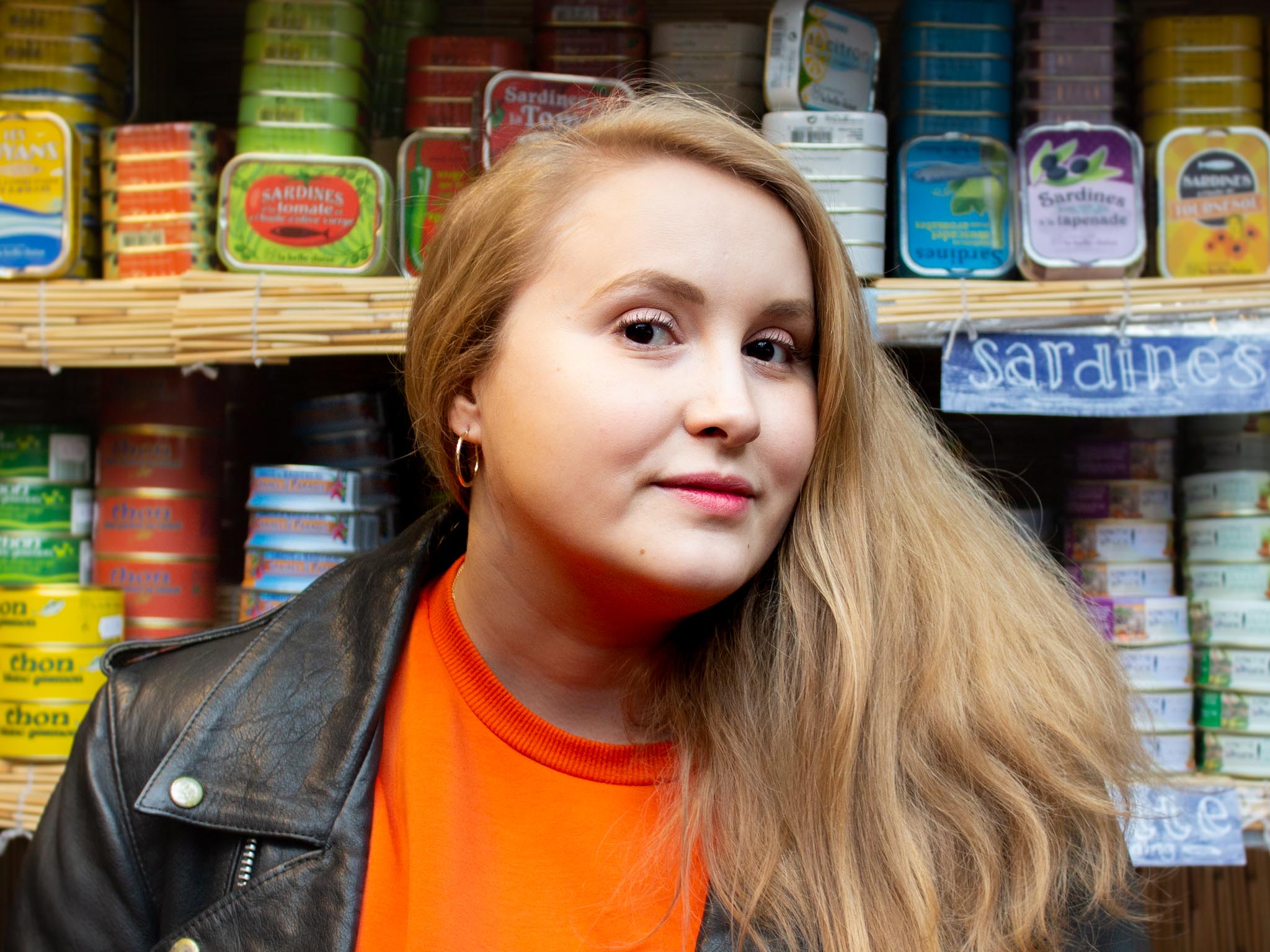 Ailis started out at British GQ, where a month of work experience turned into 18 months of working on all sorts of projects, writing about everything from motorsport to interiors, and helping to put together the GQ Food & Drink Awards. She then spent three years at the London Evening Standard, covering restaurants and bars. After a period of freelancing, writing about food, drink and homes for publications including Conde Nast Traveller, Luxury London and Departures, she started at Homes & Gardens as a Digital Writer, allowing her to fully indulge her love of good interior design. She is now a fully fledged food PR but still writes for Homes & Gardens as a contributing editor.