I'm a gardening editor and these are the garden trends I'll be adding to my backyard in 2024
From prioritizing pollinators to the hottest plant colors for 2024, these key garden trends have captured my imagination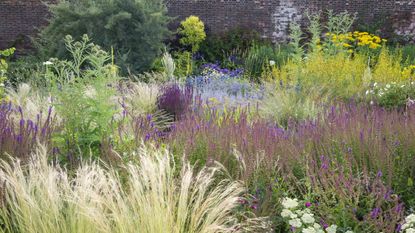 (Image credit: Getty Images/Photos by R A Kearton)
I moved into my home last November, inheriting a backyard that stretches over 100 yards in length. It's beautiful, vast and densely planted around the edges with bushy evergreens, mature holly trees, waxy rhododendrons, rambling roses, apple trees, a towering oak and high beech hedges.
I made the decision to give the garden a year to - quite literally - show me what it was made of. I let it behave however it pleased, allowing grass to grow long, spring bulbs to shoot up, and self-seeded perennials to flower wherever they wished.
It was a beautiful thing to observe as the seasons changed, giving us all new things to discover and learn about our outside space, week by week. Watching as my young children spotted frogs and dragonflies - never before seen in our previous London home - was a real treat. Only now, as the rich shades of fall melt into view, am I cutting back (with a fair amount of vigor, it has to be said), digging the ground, and making plans for the year ahead.
So, after 12 months of allowing nature to take the lead, I am ready to put my stamp on this space. I want to inject more of my own naturalistic style into it, while embracing and nurturing biodiversity, and being mindful of native planting and our local climate, too. Happily, when it comes to 2024 garden trends, these are the kinds of themes that rank high on the list.
Five of the best 2024 garden trends
These are the gardening trends for 2024 that have caught my attention, and am definitely going to be adding to my backyard space next year.
Prioritizing pollinators
The sight of bees, butterflies, beetles and birds are a sign that your garden is wildlife friendly and teeming with biodiversity - and this trend for wildlife garden ideas will only continue to gather force in 2024. In its latest report, the National Gardening Survey saw a 10% increase year-on-year in people planting for pollinators.
I have a large potted lavender shrub positioned right outside my front window, and watching the sheer number and variety of different bees that were drawn to it over the summer, fervently gathering nectar and pollen, was mesmerizing. Other perfect pollinator plants include coneflowers, salvia, butterfly bush, cosmos, yarrow, sunflowers, poppies and columbine.
According to the Garden Media Group's 2024 Garden Trends Report, a love of bugs and insects is reflected not only in gardens but also in fashion and interiors, with an increasing number of us buying bug-themed rugs, wall art and jewelry, such as this incredible love bug multi-stone necklace by Mason and Books, available to buy at Net-A-Porter. This will only bolster the trend of bringing the outside in, and the ever-increasing desire to feel more connected to nature within our indoor living spaces.
Enhancing outdoor space with edimentals
Growing food that we not only want to eat, but which also looks great in the vegetable garden gets a big tick from me, which is why I'm planning for plenty of edimentals in 2024. Edimentals are plants which are both edible and ornamental, therefore serving more than one important purpose in the garden.
They have been cultivated for hundreds of years, and are rapidly becoming popular again with today's gardener, owing to their ability to add a stylish aesthetic to your vegetable plot. Plants tend to be low maintenance and many edimentals are drought tolerant vegetables, making them sustainable additions to yards in hotter climates.
They come in a huge variety of flowers, vegetables, herbs, and fruiting shrubs. I plan to start my edimental bed off with several mint varieties - I particularly love variegated pineapple mint, and the darker, moodier shade of chocolate peppermint. Continuing with herbs, I'm going to grow rosemary alongside lemon thyme and oregano, all of which I love to use in cooking and which produce beautifully delicate flowers over spring and summer.
For structure and height, I'm adding globe artichokes and asparagus into the planting mix, though the latter will initially be for the feathery foliage. And of course, as a flower grower, no edimental bed of mine would be complete without dahlias. I might add a few salvia, such as this stunning 'rose marvel' salvia variety available from Burpee, and persicaria too.
Embracing moody colors
In its latest trends report, the Garden Media Group cites 'goth gardening' as one of the up-coming trends to look out for in 2024. During my time as a professional floral designer, I'll admit I gravitated more towards bright and neutral hues rather than muted, dark shades. I am, however, partial to burgundy, especially in the garden.
I have a bushy Cotinus coggygria 'Royal Purple' (also known as a smoke bush tree) in my front yard, which I love for its rich, dark red foliage. In the bed next to it I have planted tulip bulbs in shades of black and burgundy, alongside a selection of peach and ivory varieties.
Other dark and moody plant suggestions include black peony poppies (Papaver somniferum var. paeoniflorum) and plum sunflowers (Helianthus annuus 'ProCut Plum'). Team these blooms and foliage in shades of peach and neon lime - another big 2024 plant color trend - for a stylish, grown-up blend.
Integrating naturalistic planting schemes into beds and borders
My natural gardening style features an abundance of tall grasses, wild-looking flowering perennials (even better if I can cut them to arrange in the house) and pollinator plants, all happily dancing together in a border. I like the look to be carefree and effortless. The truth, of course, is that this kind of wild planting in drifts takes careful planning and time to create.
Often now referred to as naturalistic planting, this trend finds it roots in the New Perennial Movement, which in fact began in the 1980s. It is increasingly being adopted by garden designers today, which is why we are seeing styles such as prairie planting and drift planting with bulbs growing in popularity.
Naturalistic planting allows for artistic freedom in the garden and encourages us to embrace imperfections, letting nature take the lead but not neglecting the space. The focus is on plant diversity, and adding species that work with nature and your local climate zone, while being a haven for native wildlife and pollinators.
Exploring the idea of poultry
During the 10th annual National Heirloom Expo in California last month, the American Poultry Association hosted a showcase of domesticated ducks, suggesting these water-loving birds might become the choice egg-layers for your backyard homestead next year in place of chickens.
Good beginner breeds include Indian runner ducks, which are also great at controlling weeds, while Welsh harlequin ducks are a calm breed, and may be good if you have young children. There are lots of attractive duck house options available to buy, such as this poultry house from Walmart.
I am sold on the idea of keeping ducks in my backyard. Granted, they can be a bit messy, but they will happily graze on your slugs, thereby naturally protecting your flower beds without the need for any chemical repellents. They don't need a huge pond to be content either - a recycled vintage bathtub would work well for a smaller flock, and look great in your yard too.
FAQs
What are the on-trend plant colors for 2024?
According to the Garden Media Group, 2024 plant colors are going to be vibrant, punchy and oozing zest. Cyber lime, a neon green shade, will be a certain 2024 plant color trend, while darker, moody shades of burgundy, mauve and black will also be popular in planting schemes as part of the so-called 'goth gardening' trend.
---
If these 2024 garden trends have inspired you to start planning your naturalistic planting schemes for next year, why not have a look at some of the best native grasses, or check out some of the most beautiful new flower bed trends for 2024.
Sign up to the Homes & Gardens newsletter
Decor Ideas. Project Inspiration. Expert Advice. Delivered to your inbox.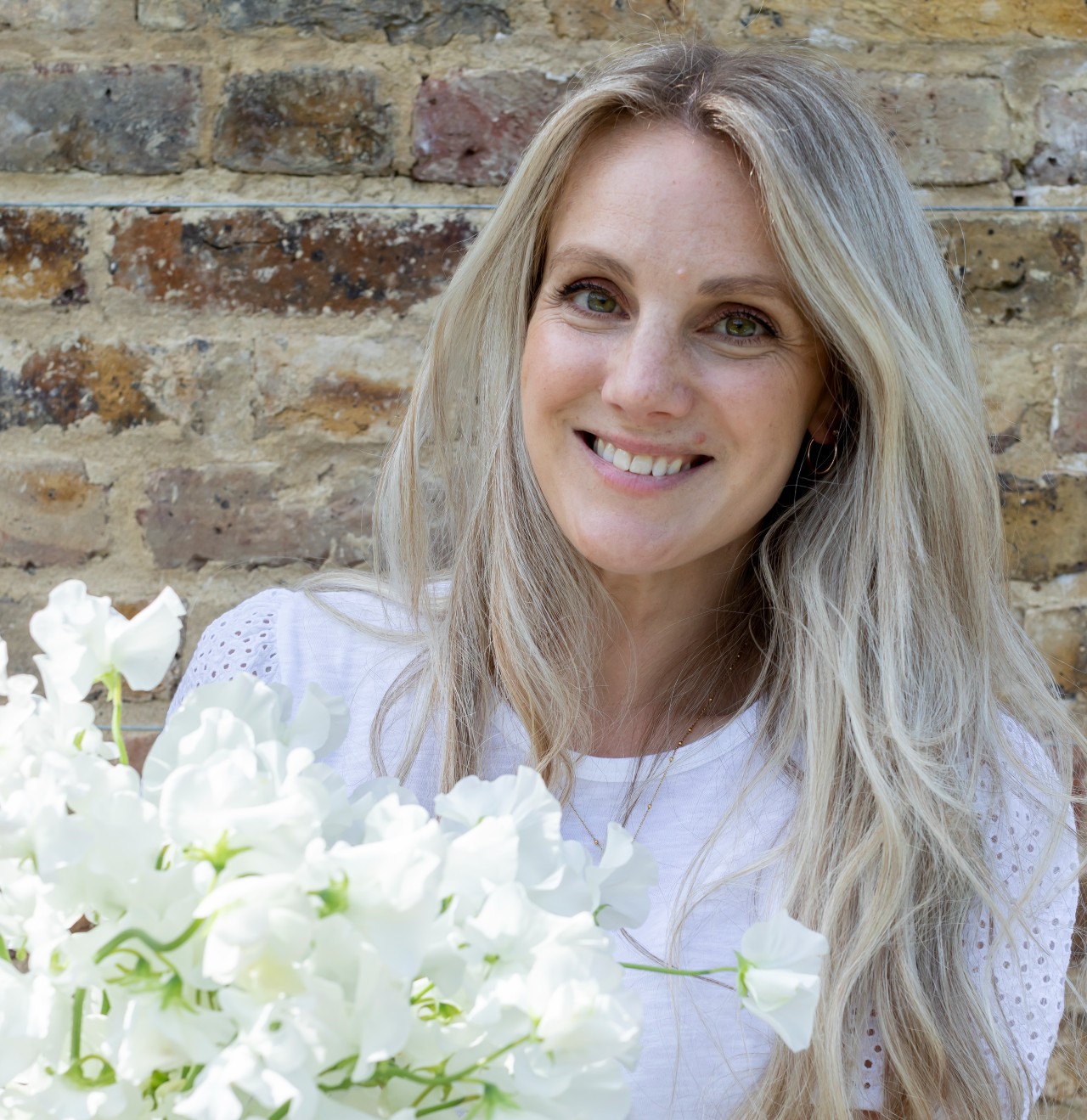 Rachel is a gardening writer, flower grower and floral designer. Her journalism career began on Country Living magazine, sparking a love of container gardening and wild planting. After more than a decade writing for and editing a range of consumer, business and special interest titles, Rachel became editor of floral art magazine The Flower Arranger. She then trained and worked as a floral designer and stylist in London for six years, before moving to York and joining the Homes & Gardens team. Her love of gardening has endured throughout, and she now grows an abundance of vegetables and flowers on her rambling Yorkshire plot.