Best balcony plants – 10 beautiful ideas to create a private oasis
Discover the best balcony plants to fill your outdoor space with natural beauty and enhance privacy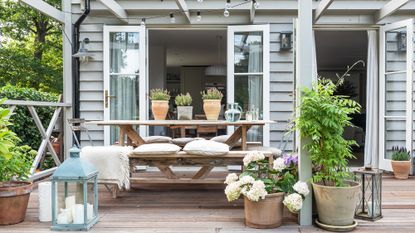 (Image credit: Julia Currie)
Choosing the best balcony plants will enable you to turn your compact outdoor space into a lush sanctuary, giving you all the physical and mental benefits of a garden, but with a lot less work.
There are so many wonderful balcony garden ideas that will help you to make the most of the space. Consider the potential offered by climbers, screening plants, hanging baskets, and trailing varieties that will tumble over the sides.
You will be limited to using potted plants, so seek out the most beautiful container gardening ideas to make a real feature.
'People often think it's a good idea to start with lots of little plants on a balcony garden, but this creates so much more work for yourself,' says Isabelle Palmer, founder of The Balcony Gardener.
'Rather than spending time feeding and watering lots of little pots, always choose the biggest plant that you possibly can. Having one, two, or three big pots as opposed to loads of tiny ones is much more time effective and has a better impact – even if you only have room for one large plant.'
In general this is a good approach to take towards small garden ideas.
The best balcony plants
When selecting the best balcony plants for your space, think about setting the scene with an evergreen backdrop.
'I would always begin with an evergreen palette so you can maintain your garden at any time of the year – choose things like gymeas and yuccas, ivy, and waxy leaf plants because they are more durable in terms of gardening,' says Isabelle.
'Ferns are also great, especially if you have a shadier area.'
On top of this, layer more colorful flowering plants for each season – from spring bulbs to miniature roses and lavender in the summer, and compact dahlias in the fall.
Make sure you only choose plants that are compatible with your USDA hardiness zone.
1. Hydrangeas
If you're looking for a long-flowering, low-maintenance shrub for your balcony, then hydrangeas are ideal. These showy shrubs have soared in popularity in recent years, and for good reason.
'Hydrangeas come in a range of colors, from the deep ruby red of 'Heart Throb' to crisp white and pillow-like 'White Wedding', says Kip McConnell, director of Southern Living Plant Collection. 'Monochromatic palettes are a major trend in home and landscape design – their sleek simplicity invites higher visual awareness.
'In particular, some hydrangeas, like 'Heart Throb', provide glorious blooms over three seasons, offering a radiant show.'
It's not difficult to learn how to grow hydrangeas – they can grow in sun or semi-shade, thrive in pots, and only require an annual prune. You can even control the color of the flowers of mophead hydrangeas – blue or pink – by managing the pH of the potting mix.
You should be fine to grow hydrangeas in USDA zones 4-9.
2. Fatsia japonica
A lush, evergreen shrub, Fatsia japonica – or Japanese aralia – is one of the best balcony plants for areas that don't receive much sunlight, as it can tolerate full shade.
'For a shady corner, my top recommendation is Fatsia japonica as a statement plant in a large dolly tub underplanted with ferns and euphorbia,' says Palmer. 'Fatsias have incredible palmate leaves that reflect the light and make a dark corner seem brighter and more verdant.
'It does grow quite big, so you need to cut it down regularly and make sure you've got enough space for it.'
She suggests planting a Fatsia japonica with the copper shield fern, Dryopteris erythrosora, and Euphorbia amygdaloides 'Purpurea' in a faux concrete planter.
A slow-growing, low-maintenance plant, Fatsia japonica also offers interest in the fall, as it produces small white flowers and black fruits. It's frost hardy to USDA zone 8, otherwise you'll need to overwinter it indoors.
3. Jasmine
Jasmine's delicious scent is at its best in the evening, so it's one of the best balcony plants if you use the space most at this time of day, or where it is positioned off a bedroom.
'Jasmine is a great vine to keep around although it can also be a shrub depending on the variety,' says Ayelet Faerman, co-founder of Verdant Lyfe.
'Fragrant plants, when in bloom, will need extra fertilizer and water, so having a good irrigation system set up is the best first step in making sure it will be a blooming success.'
Depending on the variety, jasmine flowers in summer or winter, but for a balcony it's worth choosing a variety that is not too vigorous. Most common varieties will grow to a maximum of 15 feet tall.
Learning how to grow jasmine in pots is no more difficult than growing it in the ground, but you will need to provide trellis or a wigwam support, and a generous container of at least 18 inches diameter.
It's hardy from USDA zones 6-10, depending on the variety.
4. Japanese maple
You may think you can't have trees in a balcony garden, but dwarf Japanese maple trees make an ideal addition to these spaces, as they like a sheltered spot with some shade.
Consider a dwarf variety, such as 'Shania' or 'Velvet Viking', or even add a touch of zen to your balcony by cultivating a bonsai Japanese maple – 'Sharp's Pygmy' is a good choice.
You will need a large container – about twice the size of the tree's root ball – filled with slightly, acidic, well-drained soil.
Most Japanese maple trees are suitable for USDA zones 5-8, but some hardier varieties can be planted outside these boundaries.
5. Strawberries
Strawberries make a delightful addition to a balcony garden, and are one of the best plants for hanging baskets.
'Hanging baskets are wonderful in any small space and work particularly well on tiny balconies where there are plenty of walls to hang things from but not a lot of room at floor level,' says Alex Mitchell, author of Crops in Tight Spots.
'Strawberries make a decent bid for the perfect hanging basket crop. Plus, you won't even have to bend over to pick them.'
To have strawberries to pick for as long as possible, Mitchell recommends growing three hanging baskets each planted with varieties that ripen at different times throughout the summer.
'If you only have room for one strawberry, make it the everbearing 'Mara de Bois', which combines the lovely aromatic taste of a tiny woodland strawberry with the size of a cultivated one,' she says.
Learning how to grow strawberries is easy. With the exception of everbearing varieties, you need to cut back all of the leaves and stems to around 2 inches from the base, once they have fruited. Feed regularly during the growing season to maximize your crop.
6. Bamboo
If you want to provide garden screening for privacy, then bamboo is an excellent choice for growing on balcony gardens.
'Using lush planting in large troughs or a row of large pots provides privacy from the neighbours, screens out ugly views and provides a windbreak – just what you need on an exposed balcony or roof garden,' says Palmer.
'Bamboos are wonderful plants: airy, rustling and delicate. My bamboo of choice is the golden bamboo (Phyllostachys aurea) because it establishes quickly and has lovely golden canes, although take care if you are growing this in an exposed spot because it can be prone to wind scorch.'
Depending on the size of the area you want to screen off, use one or more large metal troughs – perhaps a length of about 32 inches – planted with evergreen bamboo.
Bamboo is easy to take care of – water regularly in the summer, prune the tops of the canes to maintain their height, and occasionally thin out congested areas.
There are varieties of bamboo that can grow in USDA zones 4-9.
7. Eucalyptus
Eucalyptus is a gorgeous silvery green foliage tree with a lovely fragrance that helps to deter insects. Even the bark can be ornamental, while its pompom pale flowers are a magnet to pollinators including bees.
They like a sheltered sunny location, making them perfect for balconies that receive plenty of light, and can be pruned to keep them to a good size. You will, however, need a good-sized container – ideally 2 feet in diameter.
'Eucalyptus are nice big balcony plants if you're looking for that one bold pot,' says Palmer.
As well as being beautiful to look at, eucalyptus is also a therapeutic plant, so makes a valuable addition to such a small outdoor space.
'Eucalyptus helps to encourage a positive mindset – simply rub the leaves with your fingertips to start your day,' says gardening expert Leigh Clapp.
It's hardy in USDA zones 8-11.
8. Lobelia
With its romantic trailing habit and bright blue flowers, lobelia is one of the best balcony plants for hanging baskets or window boxes.
Native to South Africa, the plants thrive in sun or semi-shade in a sheltered spot, and are grown as half-hardy annuals. They can be bought as plug plants, but are easy to grow from seed – just don't let them dry out.
Cut back in mid-summer to get a second flush of flowers.
9. Lavender
'Lavender is one of the most recognisable and popular plants, enjoyed for its refreshing fragrance and lovely colored flowers,' says Clapp.
'This versatile herb is easy to grow, has both medicinal and culinary uses, is attractive to pollinators – especially bees – and there are many varieties to choose from.'
Lavender grows very well in pots, and you can select hardy, half-hardy or tender species to work in a range of situations.
While it's simple to learn how to grow lavender, it does need plenty of sun. Knowing how to prune lavender correctly is also important if you want the plant to last many years, as improper pruning causes the plants to become leggy and need replacing after a few years.
10. Bay tree
Another great option for privacy screening that is also wonderfully aromatic, is laurel (Laurus nobilis) – or bay tree, which is an evergreen that can be grown as either a large shrub or small tree.
It's the perfect option if you want to add a more sculptural feel to your balcony, as it can be pruned into attractive topiary shapes. You can also use the leaves to add a depth of flavor to recipes.
'Laurel is fast-growing. Its large, glossy green leaves provide a nice thick screen, allowing you to relax in privacy,' says Palmer. 'If you crave color, then mix it with smaller containers planted with spring bulbs and annuals in the summer to support the real showstoppers: the evergreens.'
Bay trees are easy to look after, requiring a fairly sunny spot, and regular watering and feeding. They need repotting every couple of years.
They do not like cold weather, though, so unless you can move them indoors over winter, only grow them in zones 7-10.
What can you grow in pots on a balcony?
There is a huge range of plants that can be grown in pots on a balcony, from large screening plants such as bamboo and bay, to hardy perennial shrubs like roses, lavender and hydrangeas, to bulb flowers and annual highlights.
'Just have fun and fill the space with shapes and shades that you enjoy,' says Palmer.
As well as ornamental plants, it's possible to grow quite a few crops in pots on a balcony.
'Most crops that grow well in pots also thrive on roofs and balconies, but bear in mind that wind could be a factor,' says Mitchell.
'Mediterranean plants tend to do well here, including all the drought-tolerant herbs, from rosemary and thyme to sage, oregano and bay. But climbing plants may be cut to ribbons, so go for dwarf alternatives of French and runner beans and compact bush or tumbling tomatoes rather than tall varieties, unless you can provide shelter for them.'
What is easy to grow on a balcony?
For an easy start to balcony gardening, look at hanging basket plants, such as lobelia, sweet alyssum and fuchsia.
These can be easily contained and planted up as annuals – although some are perennials – and only need regular watering to keep them happy.
When it comes to shrubs, lavender is a very low-maintenance, but high-reward plant. It requires minimal watering and only occasional pruning to keep it in shape.
You can even grow small trees, such as Japanese maples, bonsai trees, and bay trees.
Sign up to the Homes & Gardens newsletter
Decor Ideas. Project Inspiration. Expert Advice. Delivered to your inbox.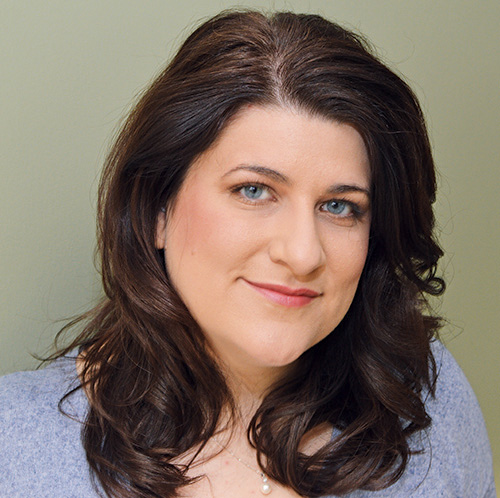 As editor of Period Living, Britain's best-selling period homes magazine, Melanie loves the charm of older properties. I live in a rural village just outside the Cotswolds in England, so am lucky to be surrounded by beautiful homes and countryside, where I enjoy exploring. Having worked in the industry for almost two decades, Melanie is interested in all aspects of homes and gardens. Her previous roles include working on Real Homes and Homebuilding & Renovating, and she has also contributed to Gardening Etc. She has an English degree and has also studied interior design. Melanie frequently writes for Homes & Gardens about property restoration and gardening.