Georgian house style – what it is and how to get the look
Everything you need to know about Georgian style homes, inside and out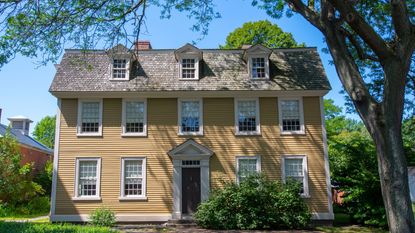 (Image credit: Wangkun Jia/ Alamy)
If you're looking for a house that's big on symmetry, elegantly proportioned, spacious with high ceilings, and awash with light due to its many multi-paned sash windows, then a Georgian house might be for you. Ranging from simple wooden cottages to terraced townhouses and sprawling mansions, Georgian houses cover a range of styles.
Below we look at this most elegant of house styles in the US.
What is a Georgian style house?
Georgian houses were built in the 18th and 19th centuries, during the reigns of the four King Georges of England, and were influenced by Palladian style, hence the emphasis on symmetry. In the UK they range from iconic terraced townhouses prevalent in London, Edinburgh and Bath to Cotswolds farmhouses and country mansions.
In the US, Georgian homes include a variety of styles including wooden New England homes through to Southern plantation houses. This also includes terraced townhouses such as Elfreth's Alley in Philadelphia (above), with its houses built between 1728 and 1836, making it one of America's oldest continuously inhabited residential streets.
'The popularity of US homes built in Georgian architecture's characteristic symmetrical style has risen, waned and rebounded since the early 18th century. The two-story houses' stone or brick construction, gabled roofs, evenly spaced multi-paned windows, central door and decorative ornamentation make them easy to spot, primarily along the East Coast,' says Christina Dikas, an associate principal at historic preservation and architecture firm Page & Turnbull.
'Sometimes called Colonial, early Georgian architecture encompassed elements of Baroque, Palladian, Neoclassical design,' continues Christina. 'After the height of its 18th century popularity in the American colonies, the more refined Federal style took hold, and during the 19th century, Neo-Georgian or Colonial Revival architecture rose in popularity, bringing a blend of classic symmetry and detailed ornamentation.'
Where did Georgian style originate?
Georgian architecture originated in England from 1714 to 1830 when George I, George II, George III and George IV, after whom the style was named, reigned.
'It was introduced to America by colonists during the 18th century,' says Christina Dikas. 'Georgian architecture's symmetrical style, classic decorative details and windowed rooms were especially popular among the North East's colonists, whose earlier home designs were based on functionality.'
Why are Georgian style homes so popular?
According to Christina, Georgian homes continue to be popular in the US largely because of their even proportions, symmetrical architecture and ornamental details, as demonstrated by the house above in Virginia. 'As with the colonists who were attracted to the style, today's homeowners also appreciate how the architecture's many windows fill interior rooms with daylight.'

The ground floor living spaces also make Georgian houses attractive, with family areas towards the back of the house and the more formal entry, living and dining spaces at the front, as well as second level bedrooms. 'The style's box-like rooms are easy to design, adapt or remodel according to a family's lifestyle, with or without the interior's characteristic crown molding and other decorative elements,' says Christina.
Where can Georgian style homes be found?
'In the US, Georgian-style homes are found predominately along the East Coast (such as the house above in New Hampshire), some with regional differences first applied by early colonists, such as the northern region's wood features, including framing, shingles, columns, decorative accents, and railings,' says Christina.
'Familiar brick and stone construction characterize Georgian homes in the middle colonies, such as New York and Pennsylvania, and the southern states' brick construction includes disconnected house wings.
'A larger number of 18th-century Georgian houses remain in rural areas or smaller towns on the Eastern seaboard, whereas most have been lost from colonial cities such as Boston, New York and Philadelphia, which experienced great change and expansion during later centuries. Neo-Georgian houses, also known as Colonial Revival houses, can be found across the US,' says Christina.
What to look for in a Georgian style home
Georgian house typically are two-story residences built of wood, stone or brick with a side-gabled roof.
'The houses' distinctive symmetry can be seen in the placement of a centered single chimney or paired chimneys, multi-paned windows and a centered, paneled front door with an overhead transom window,' says Christina. 'Commonly, a pointed or arched pediment or a flat entablature crowns the door, which is further accented by flanking pilasters. The houses also may include terraces, dormer windows, painted shutters and ornamental details, like cornices, dentils, arches and columns. Inside, high ceilings with crown moldings add decorative details to square-shaped rooms, whose plentiful windows bring in natural daylight.'
Sign up to the Homes & Gardens newsletter
Decor Ideas. Project Inspiration. Expert Advice. Delivered to your inbox.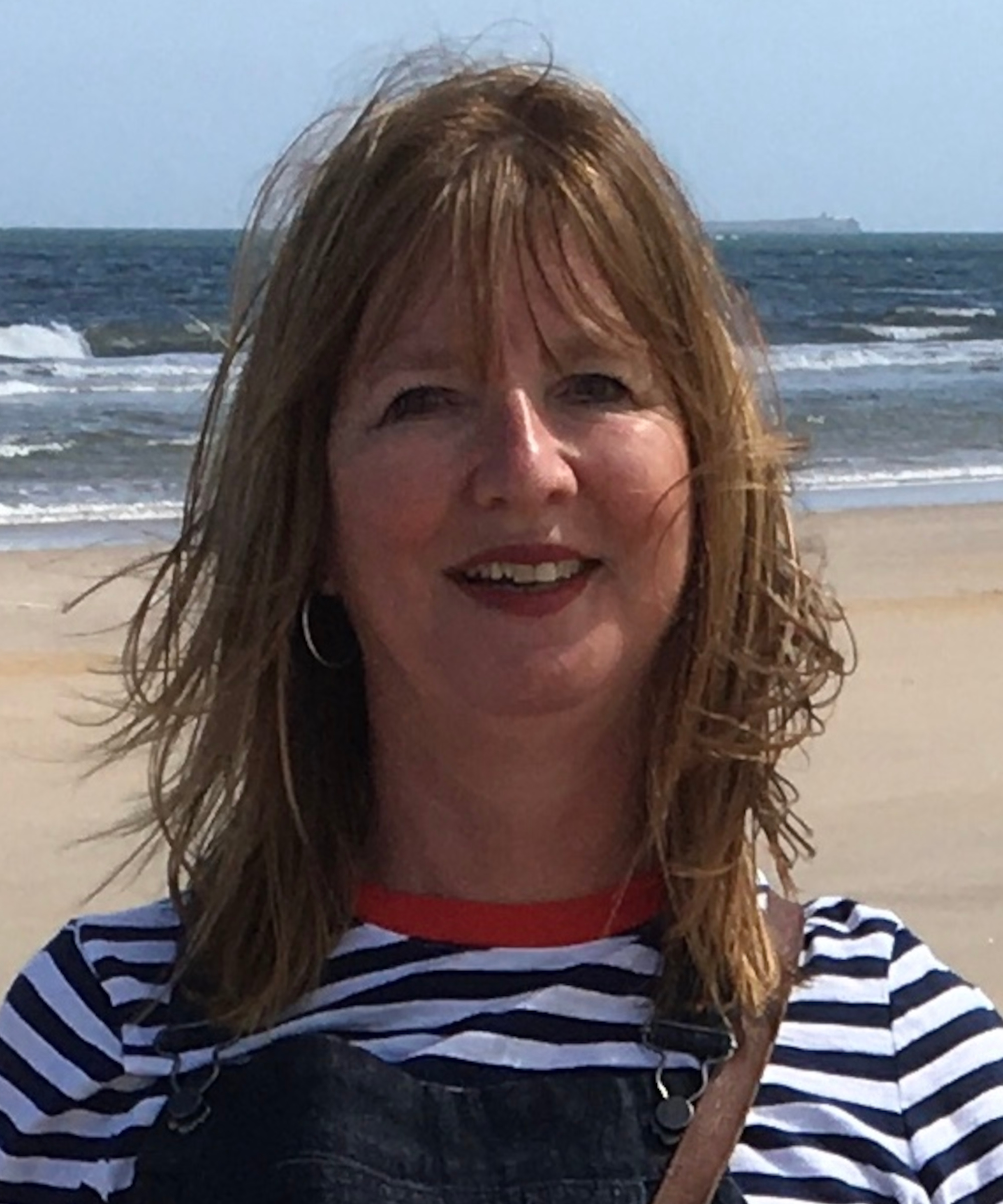 Interiors have always been Vivienne's passion – from bold and bright to Scandi white. After studying at Leeds University, she worked at the Financial Times, before moving to Radio Times. She did an interior design course and then worked for Homes & Gardens, Country Living and House Beautiful. Vivienne's always enjoyed reader homes and loves to spot a house she knows is perfect for a magazine (she has even knocked on the doors of houses with curb appeal!), so she became a houses editor, commissioning reader homes, writing features and styling and art directing photo shoots. She worked on Country Homes & Interiors for 15 years, before returning to Homes & Gardens as houses editor four years ago.