How to know if a wall is load-bearing – professional contractors clarify this reno conundrum
Prevent planning heartbreaks and building headaches with these simple tricks for checking for load bearing walls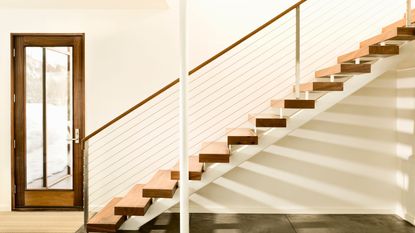 (Image credit: Getty Images)
Sign up to the Homes & Gardens newsletter
Decor Ideas. Project Inspiration. Expert Advice. Delivered to your inbox.
Thank you for signing up to Homes & Gardens. You will receive a verification email shortly.
There was a problem. Please refresh the page and try again.
Understanding if a wall is load-bearing or not is vital to the integrity of your home, and while we might dream of knocking down a wall or two when planning home renovations, the structure of your home may make this an issue.
Before you get a start on your renovation ideas and dream up idyllic plans of your new home layout, testing for a load-bearing wall is an essential first step – and it doesn't take any longer than half an hour to do.
Here, professional contractors explain how to know if a wall is load-bearing so you can prepare ahead for any home renovation project.
How to know if a wall is load-bearing
When planning a home renovation, you or your contractor can check for load-bearing walls in several ways. It is important to be 100% about which wall is which before undertaking any work, Carmen Cervantes, architectural designer and founder of Reno to Forever.
'These walls provide essential support for the structure of the house,' she explains. 'Consulting with a professional before any renovations or demolitions is highly recommended to ensure the safety and integrity of the building.'
Carmen is an architectural designer who has worked in both residential and commercial spaces for over 13 years, having completed over 47 projects.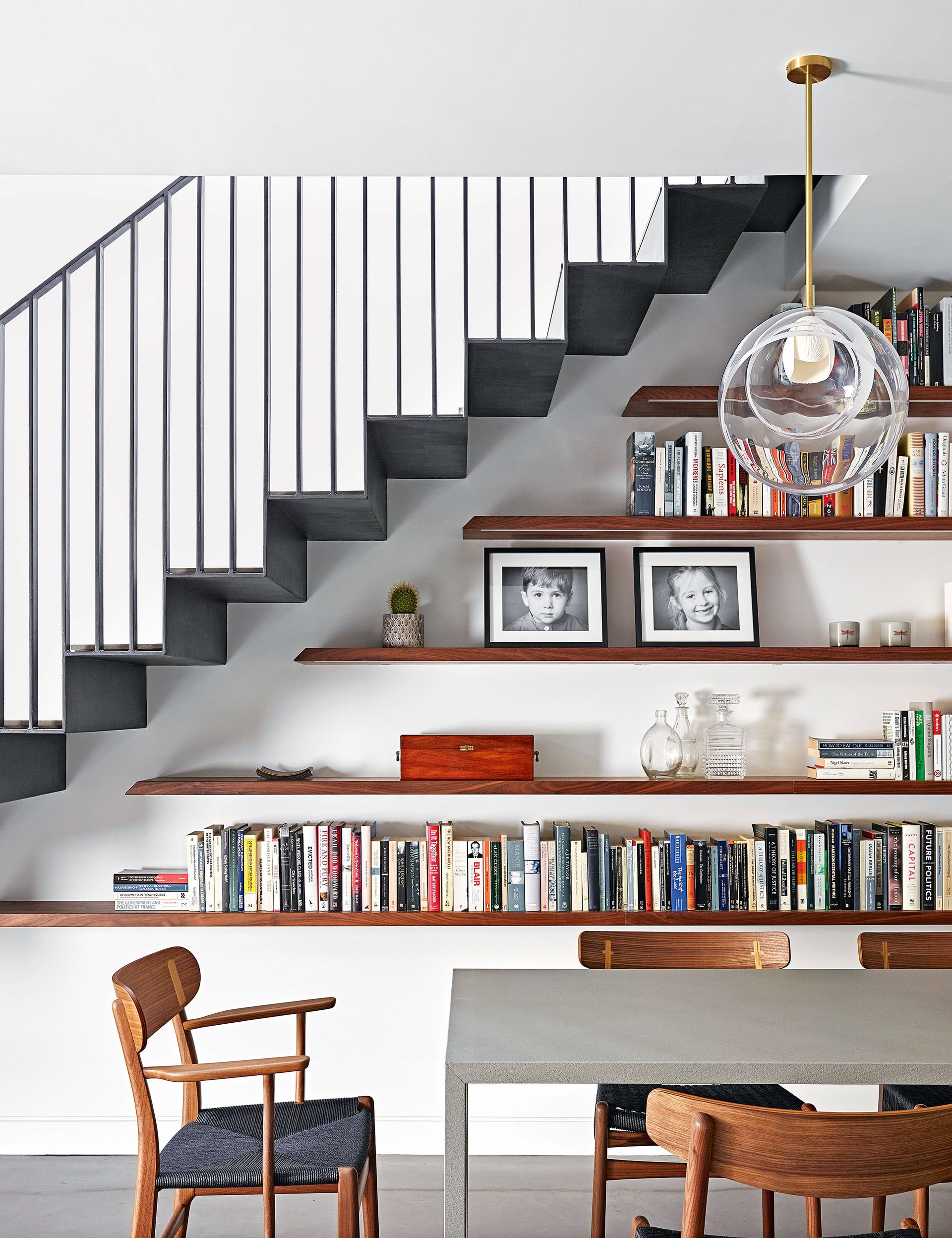 1. Check the walls on the floors above and below
More often than not, a wall that runs the whole height of your home, from the basement to attic, is a load-bearing wall, says Nick Clarke, woodworker, builder, and founder of Rad Dad Builds.
These are usually the main supports for each floor, so it is vital you leave them in place if you want your house to remain standing, he adds.
Nick Clarke is a woodworker, home renovation builder, and the founder of Rad Dad Builds. As the host of the Rad Dad Builds show, he combines traditional woodworking techniques with modern innovation, a unique blend that has captivated his audience of over 41,000 subscribers on YouTube.
2. Read your home's planning documents
Before looking to make your house lighter or create a new open-plan kitchen by getting rid of walls, you may want to consult your home's planning documents first, usually given to you when you purchase a property. This can give you valuable insight into how the home was structured, and where any important load-bearing walls may be. It might be that your home has alternative supports in place, mentions Carmen Cervantes, architectural designer.
'If your home is stick-built, meaning that it is framed with solid and larger spans of wood (typical of homes built before 1980) then you most likely have a load-bearing wall near the center of the home along the length of your roof. This helps to ensure that the center of your roof does not sag.
'If you have a newer home that was built with roof trusses, then everything within the level directly below your attic is not load bearing. Roof trusses are engineered to span the entire width of your home without needing further support from below.
'If you have established that your roof has a load-bearing component within your attic, the next step is to see what exists directly below that. This will generally be a wall and you will know for sure if it is load-bearing when you look within your basement or crawl space to see that there exists a beam and posts which sit on concrete footings directly beneath the length of that wall.'
3. Measure your wall
We usually only measure for wallpaper, but measuring your wall's width and thickness could give some indication as to if it is load-bearing or not, suggests builder Nick Clarke. More often than not, he says, a two-by-six wall is usually load bearing, with the added thickness there to house larger, thicker beams, wiring, or pipping.
4. Note if the wall is near a staircase
Given how often we use our staircases, they are usually placed along a load-bearing wall to, well, bear the load of us going up and down all day, explains Elizabeth Lord-Levitt, residential designer.
While it is not unheard of to relocate a staircase, it is best to leave the wall it follows alone, allowing it to support the rest of your property.
5. Check the wall top plate
While all walls have a top plate (the beam running along the top of the wall frame, a load-bearing wall may have bolstered support with a double top plate, suggests architectural designer Carmen Cervantes, founder and CEO of Reno to Forever.
'This is often a tell-tale sign of a load-bearing wall,' she says. 'But it does require you to see the framing itself, so it may not be best if the wall is already drywalled.'
6. Work out the direction of your joists
Whether remodeling a kitchen, or remodeling bathrooms, you can usually guess which wall is load-bearing by working out the direction of your home's floor and/or ceiling joists, says builder, Nick Clarke. 'If the wall is parallel to the joists, it's probably not load-bearing. But if it's perpendicular it most likely is,' he explains.
If you cannot see them, then you can usually locate them using very strong magnets to find the nails or bolts within them. They should run in the same direction across the entire house.
Why leaving load-bearing walls alone is important
Other than being a lot of work to remove and replace with alternative supports, there are some important safety reasons why you may wish to leave your load-bearing walls alone, explains Susan Francombe, civil engineer and consultant at The Business of Building.
These structures 'work to support other parts of your house such as floor joists, the roof, and other walls. If you remove the load-bearing wall then that support will be lost potentially causing a whole host of problems such as settlement, sagging, and even failure,' she shares. 'Steel beams are therefore normally added at ceiling level to bridge the gap where the wall has been removed.'
When you do wish to remove a load-bearing wall, it is essential that the work is carried out by a trusted, experienced professional team, she adds. 'Firstly, you will need a structural engineer to carry out calculations to design the beams. Then you need to apply for building regulations approval. This means that either your local authority building control or a private sector-approved inspector will check both the calculations and the installation.
'Once they are satisfied they will issue you a completion certificate. It is important to keep this certificate as you will need it when selling your home,' she adds.
FAQs
What would happen if you took down a load-bearing wall?
If you knock down or otherwise weaken a load-bearing wall without adding in another support structure, then your home likely won't collapse immediately, but it can cause lasting structural damage to the roof and the rest of the building that is difficult to repair. As a result, it is far better to leave the wall in place and alter your plans around it.
Is it worth removing a load-bearing wall?
Whether or not it is worth removing a load-bearing wall will depend on your budget, the suitability of your house to have an additional support beam added in, how important the wall's removal is to your dream home, and if you have a trusted professional to do the work for you. It is worth noting that this process can be long and difficult, especially if pipes and wiring need rerouting.
---
Working with a load-bearing wall is not something you should consider when looking at a smaller budget kitchen remodel as it is costly and time-consuming – and removing a wall like that should never be done on a budget either, with cheap labor, tools, and cutting corners a sure-fire route to problems. Instead, ask a professional contractor to come and help you find your load-bearing walls and plan your home changes from there.
Sign up to the Homes & Gardens newsletter
Decor Ideas. Project Inspiration. Expert Advice. Delivered to your inbox.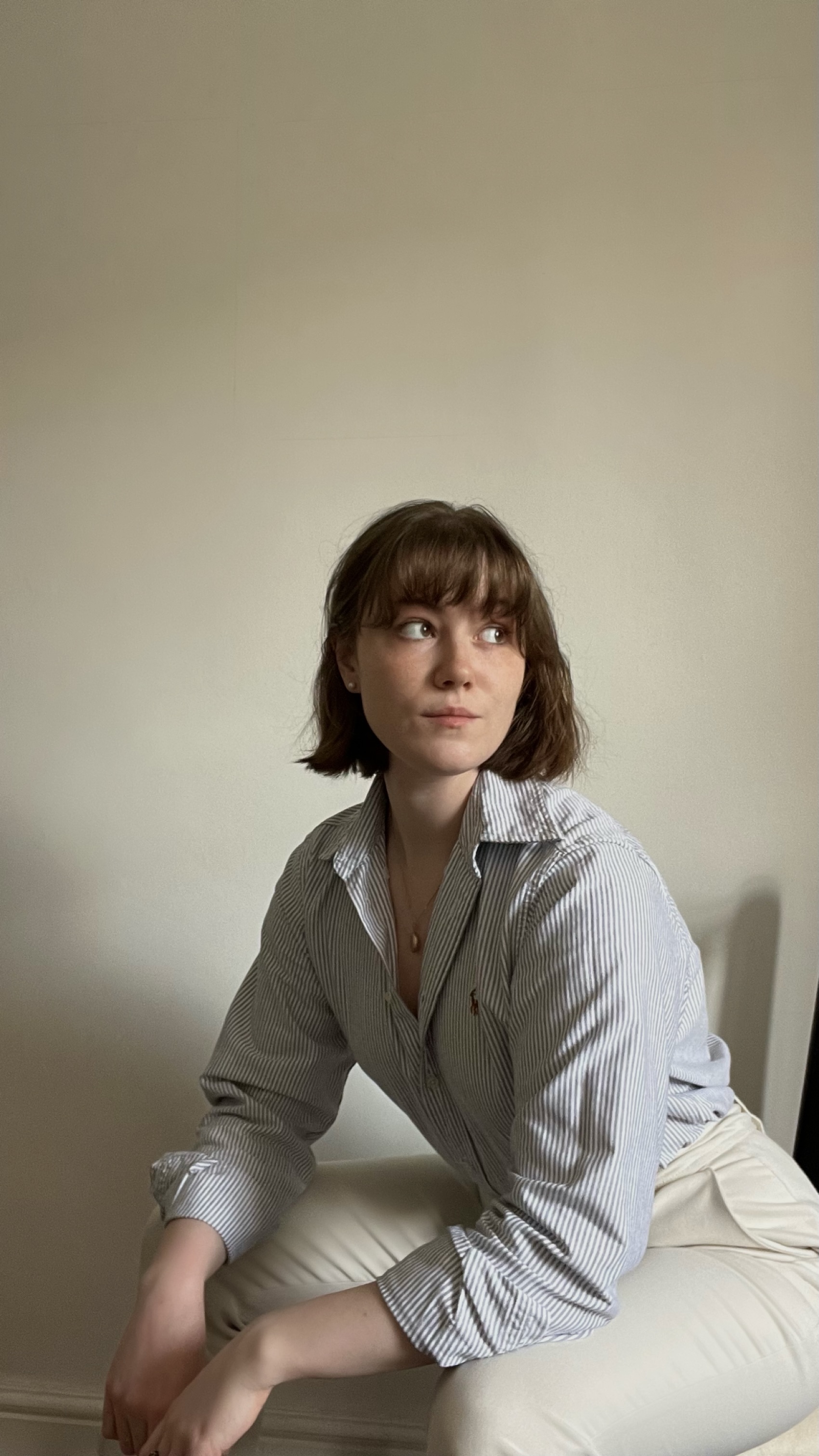 Chiana has been at Homes & Gardens for a year, having started her journey in interior journalism as part of the graduate program. She spends most of her time producing content for the Solved section of the website, helping readers get the most out of their homes through clever decluttering, cleaning, and tidying tips – many of which she tests and reviews herself in her home in Lancaster to ensure they will consistently deliver for her readers and dabbles in the latest design trends. She also has a first-class degree in Literature from Lancaster University.