Real estate agents warn that using these room colors will mean lower offers – and a slower sale
Selling your home? Avoid room colors that buyers find off-putting, according to real estate professionals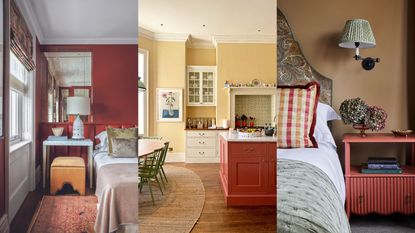 (Image credit: Future / Brandon Schubert Studio )
If you are thinking of selling your home now, chances are you've already researched the colors that will help make it more attractive to buyers. But what about colors that will have the opposite effect? What if your chosen on-trend color will make it harder to sell, or worse, reduce the value of your home?
We've asked real estate professionals to give their views on what colors to avoid when selling. While many of their answers will come as no surprise to savvy homeowners, there are a couple of popular room color ideas to watch out for. Here they are, room by room.
1. Living rooms: avoid dark red at all costs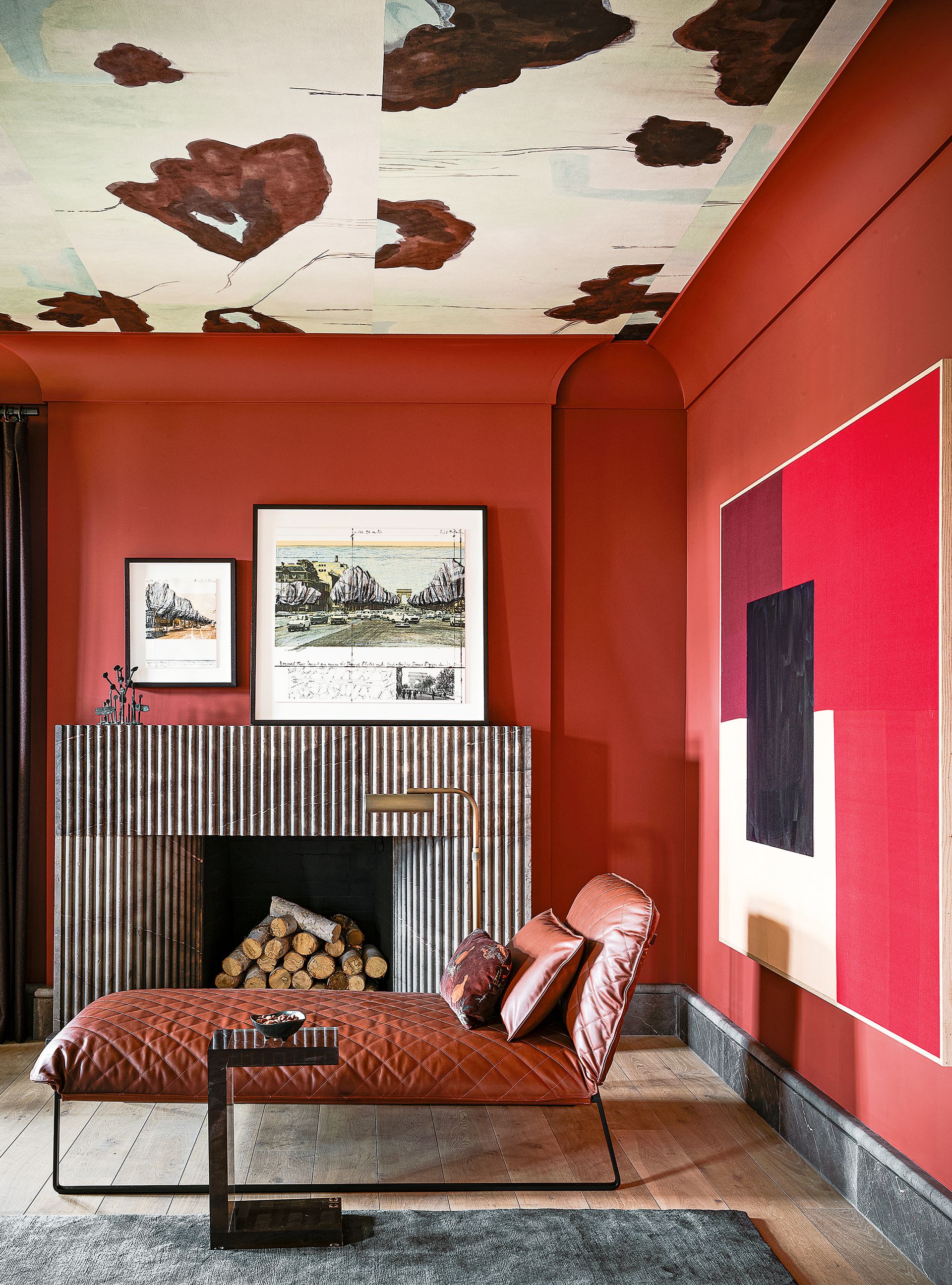 Depending on the aspect and size of your living room, you can really experiment with living room color ideas. There are no rules if you know what you're doing, and living rooms in almost any color can be attractive to buyers, provided the shade is well-chosen for the space. Unless you decide to paint your living room burgundy.
Tomas Satas, founder, and CEO at Windy City HomeBuyer, offers this cautionary tale that should teach any potential home sellers to steer clear of dark red tones in the living room: At the beginning of my real estate investment career, I once tried to keep a living room the deep red burgundy color it was painted before I purchased it. Every person who saw the home mentioned disliking it. Sure, there are some people who wouldn't mind, but they're few and far between.'
Satas's recommendation is to 'keep it neutral' unless you have plenty of experience working with color. Neutral doesn't have to mean white. There are plenty of gray, brown, and greige shades that are safe for selling but a bit more up-to-date.
2. Bedrooms: avoid gendered coloring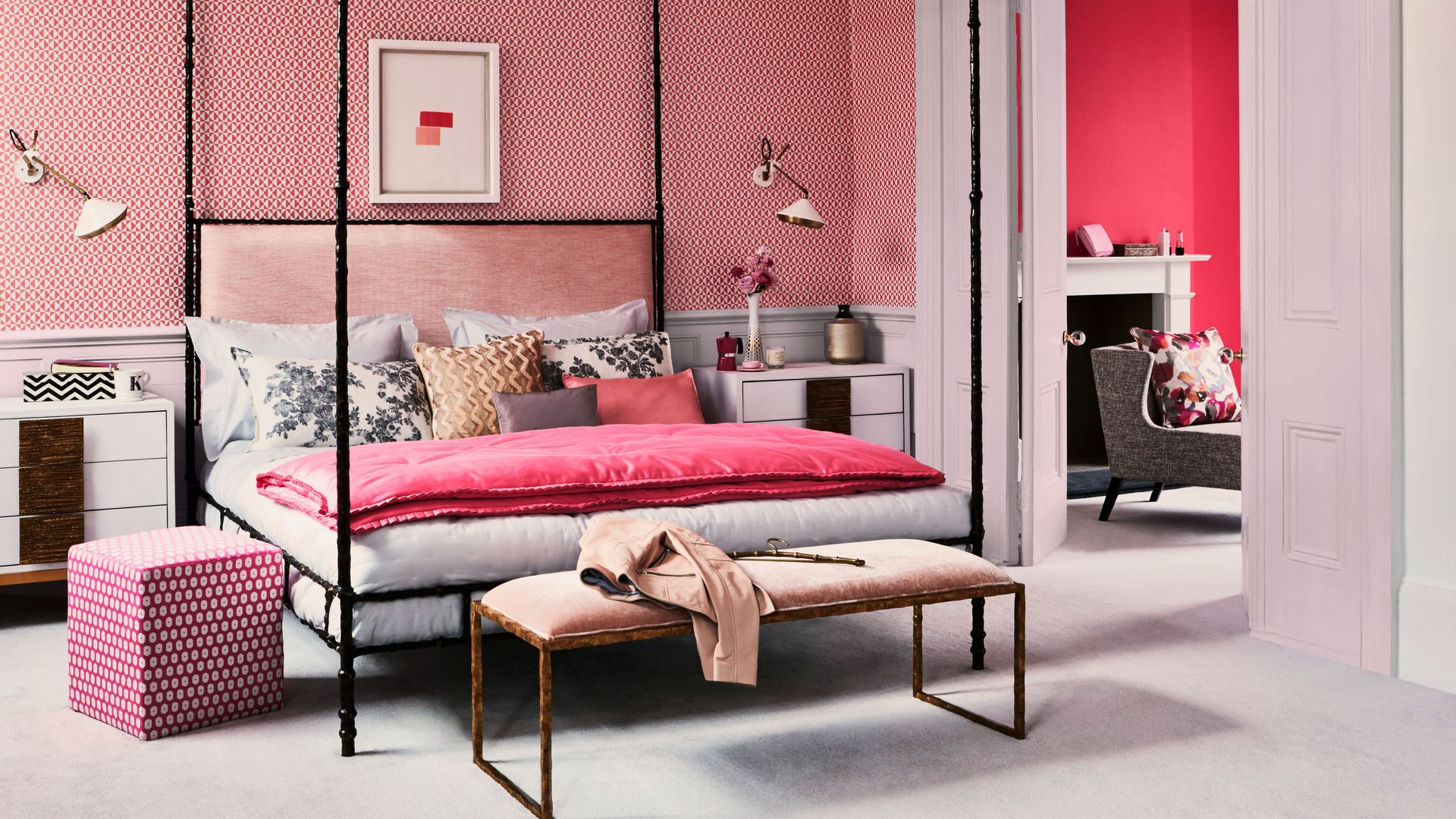 This is a good rule to abide by if you want to avoid alienating potential buyers. While there are ways to make both dark bedrooms and pink bedrooms appealing to buyers, you have to choose your shades carefully. Otherwise, you risk making a bedroom look overly gendered and therefore dated (it is 2022, after all). Martin Orefice, the CEO of Rent To Own Labs, recommends avoiding 'overly feminine or masculine colors. For example, a pink wall might make buyers think that the room is too small or dainty, while dark green could make the room feel too cold and uninviting.'
It's a matter of design judgment, of course. If your bedroom has a few muted pink accents it can look good. But avoid candy tones that suggest Barbie. Similarly, a dark green bedroom can be tranquil and appealing, but if it's also styled like a man cave, potential buyers may find the look too strong and off-putting.
3. Bathrooms: brights are a definite no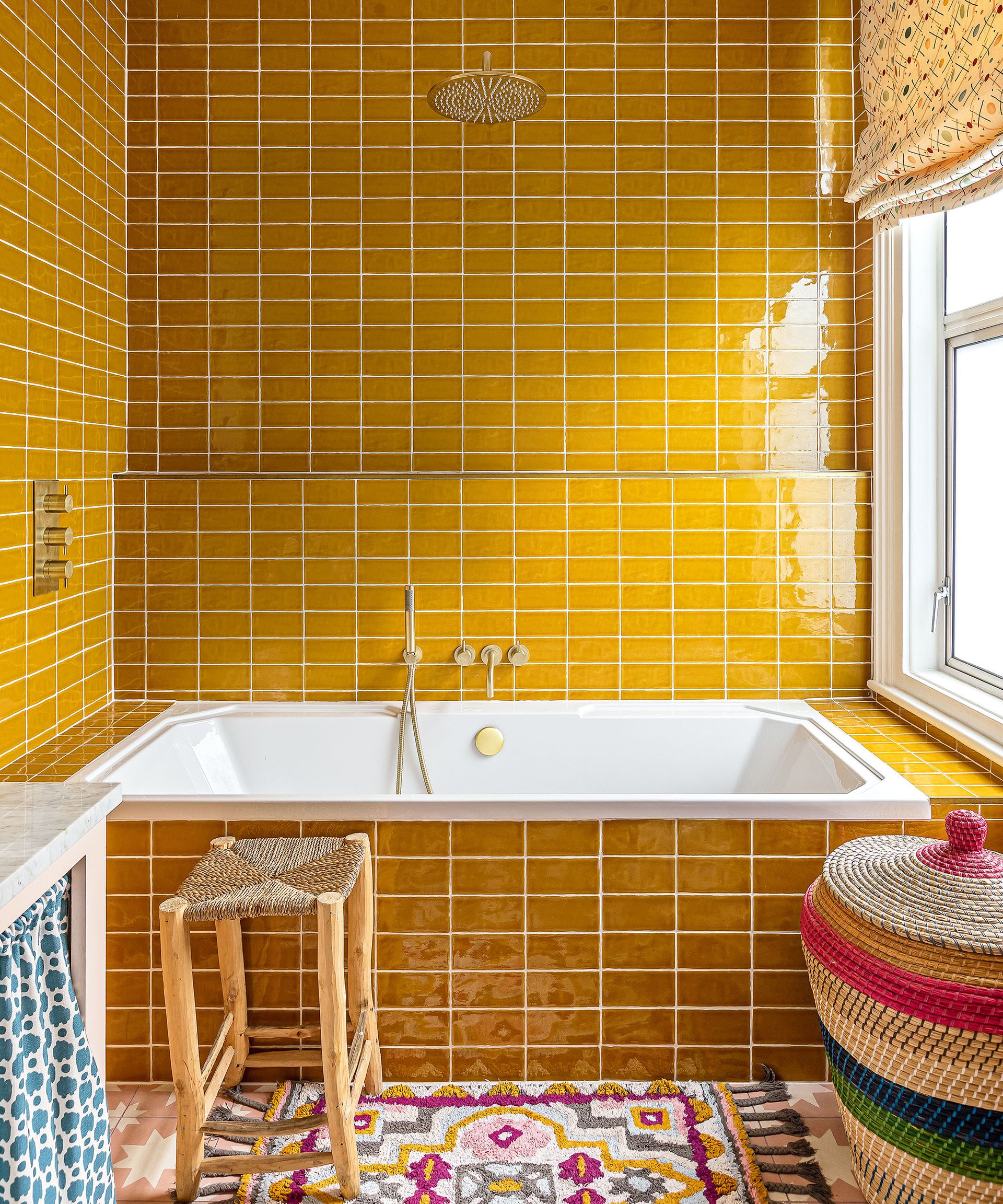 With bathrooms, everything is more straightforward. It's best to err on the side of (neutral) caution and avoid anything overly bright and edgy. Matt Teifke, who is the founder and CEO of Austin-based Teifke Real Estate, explains that 'bright colors like yellow or orange can give a bathroom an unappealing, outdated look.' If you want to avoid hiccups when selling, 'stick to more muted shades such as light blues, grays, and whites to create a more modern atmosphere.'
Eric Drozd, Renovation Sells interior designer, also points out that the problem with overly bright colors in the bathroom is that they 'draw attention away from beautiful finishes like tile, plumbing, and lighting that might have otherwise been design assets.' If your bathroom is currently red, orange, or yellow, you really should repaint it. You won't regret it.
4. Kitchens: steer clear of orange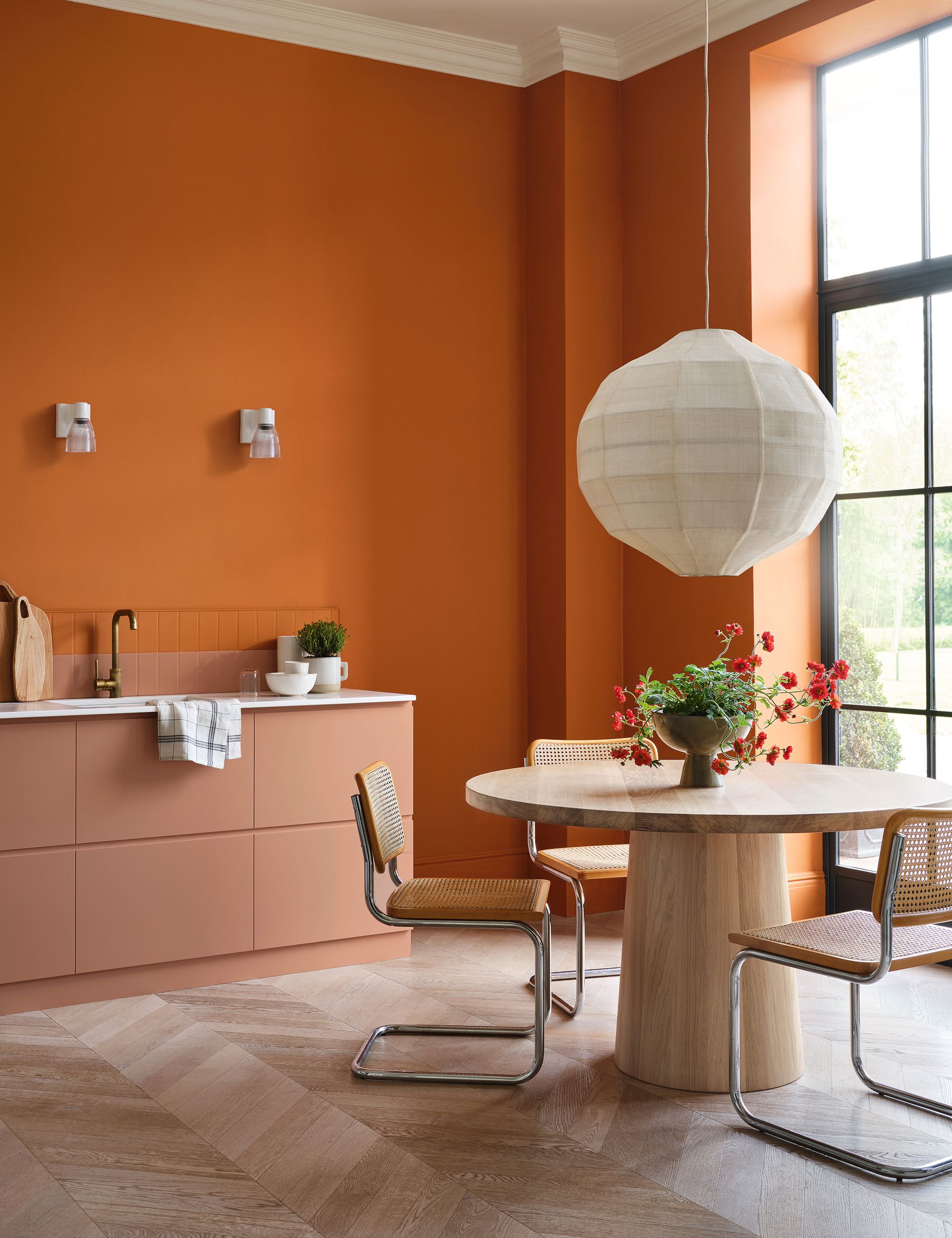 Again, there's no rule that says that colorful kitchen ideas are incompatible with a fast and successful sale. Eric Drozd warns sellers that 'super bright colors like reds, oranges, and yellows, as well as very dark tones, will make a kitchen feel smaller and less inviting.'
There is another reason why bright oranges and reds in the kitchen put buyers off: these colors can make it look as if the seller is trying to hide the fact that the kitchen needs renovation. Martin Orefice says that 'in the kitchen, bright reds and oranges may suggest that the room needs a lot of work. Instead, try to stick with more muted shades like olive green or light brown.'
If you do like bright shades, stick to blues and greens, or choose a cheerful, light or pastel yellow.
What colors will devalue my home?
We've established that bright colors can make a home sale slower and even davalue your home. There are all kinds of reasons why buyers are put off by overly bright colors. One reason that sellers can sometimes forget is that, as Eric Drozd points out, 'bright colors are much harder to paint over, ultimately costing more'. Buyers always 'think about the resources it will take to repaint' a bright room, so try to put their minds at ease with well-chosen neutrals.
If you want proof that this advice is rooted in the reality of selling houses, consider this first-hand experience from Scott J. Wheeler of LoKation Real Estate. Wheeler told us: 'I once managed to bring a buyer to purchase a house in my neighborhood of Tropic Isle in Delray Beach FL which had vibrant spring green walls in the living room and kitchen. It was on the market in 2017 for over 300 days and was not terribly overpriced for the area at that time. I am convinced it took so long to sell because of the offputting chosen colors in the home.
'My buyer was in construction so he could see past the odd wall color choices paired with the Spanish tile of the house. The house ultimately sold for $75k less than the asking price at the time it went under contract.'
Repainting the walls in a home will cost you much less than losing thousands, or even tens of thousands, when selling your home.
Sign up to the Homes & Gardens newsletter
Decor Ideas. Project Inspiration. Expert Advice. Delivered to your inbox.
Anna K. Cottrell is now a freelance writer, having previously been a Content Editor for Future's homes titles. She writes about interior design, property, and gardening. On H&G, she specialized in writing about property – buying, selling, renting – sustainability and eco issues.