6 ways the designers at Albion Nord boost the impact of texture in neutral schemes
Designers from one of the world's best interior design studios, Albion Nord, have shared their secrets for embracing texture in neutral homes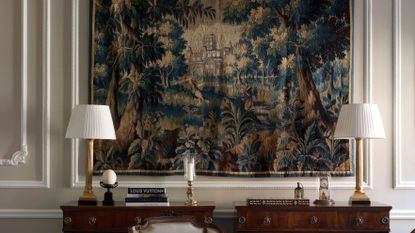 (Image credit: Albion Nord)
With the continued admiration for refined spaces with restrained palettes, adding texture into a scheme has never been more important.
Using texture in interior design is an art form in and of itself so it is no surprise that the revered interior designers at Albion Nord are keen to share their first-class knowledge of using texture throughout the home for a classic, luxury look.
Here, Ottalie Stride and creative director Camilla Clarke discuss their favorite textures to use in the home, the most common mistake they see, and their controversial opinions about adding texture.
1. Substitute texture for pattern for calm spaces
'We opt for a combination of textures and materials in our designs to add layers of interest. This makes each room feel comfortable and homey,' begins Ottalie Stride. 'We are passionate about using natural materials such as oaks, linens, wools, silks, and sisals as they bring so much warmth and depth to a scheme. Juxtaposing materials against each other is pleasing to the eye and a great way to stop the space from feeling static.'
Neutral room ideas are a big focus for the team at Albion Nord.
'In our eyes, colors should always appear natural in order to attain a sense of calm and we tend to focus on neutral, earthy palettes which don't date,' she continues. 'Often, we substitute texture for pattern as this is again a way of bringing diversity to a scheme in a more considered, understated manner.'
2. Choose natural materials for texture that ages gracefully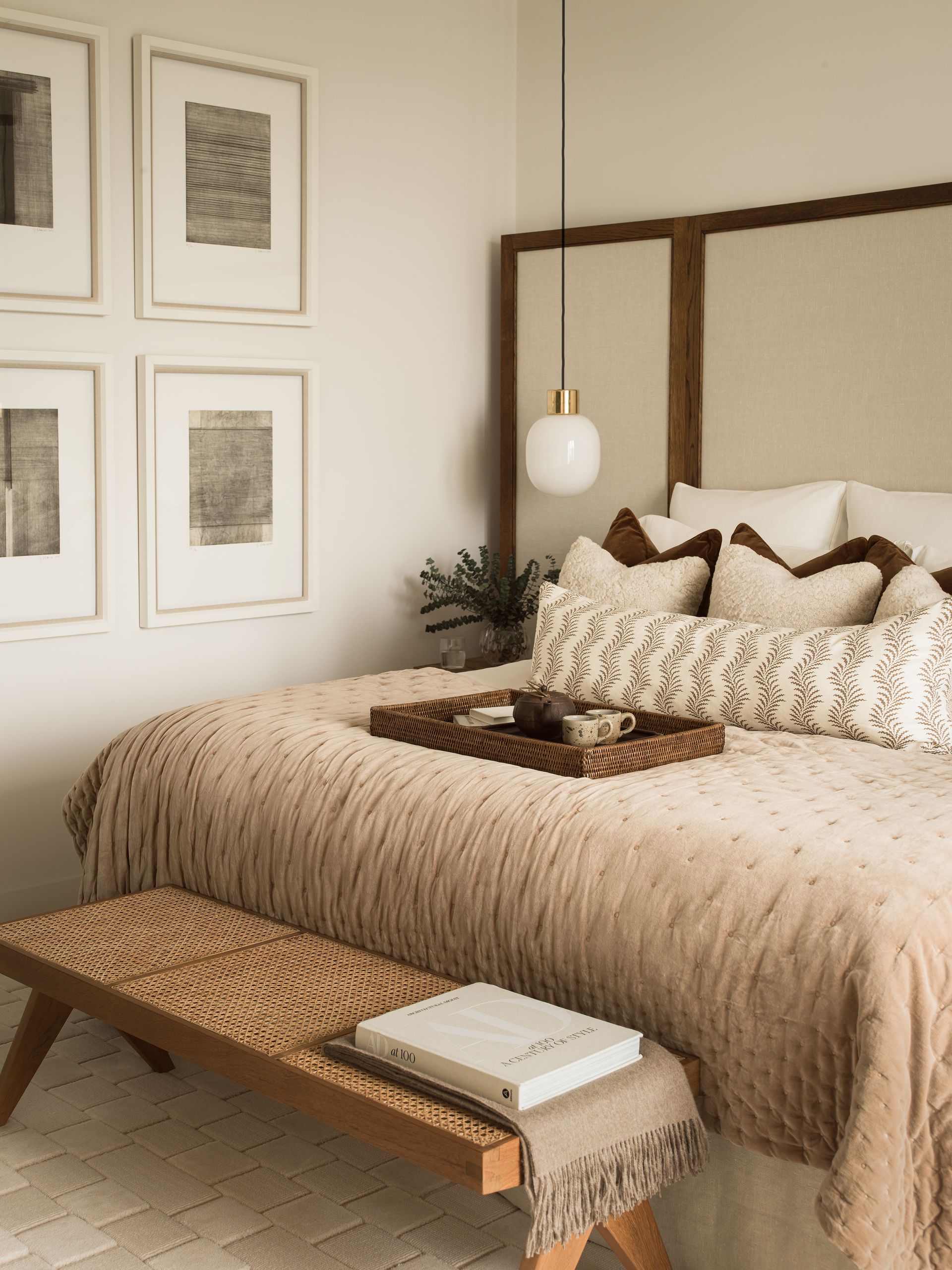 'Sisal and Abaca,' Ottalie divulges. 'A natural material with durable qualities which works well in both contemporary and classic homes. As a natural material, it gives texture and warmth to any space. Abaca is made from the banana tree and has an amazing robust quality to it, with the right weave it becomes both a texture and a pattern.
'Natural oak and Pippy oak too,' she adds. 'A beautiful and natural living product with texture and movement in the grain helping bring warmth and character to a piece of furniture and works so well juxtaposed against harder materials such as metal or stone.
'We use linens like the canvas of an interior, too. Its natural, soft, and durable qualities make it the perfect material to upholster larger items in the room such as sofas and curtains. It creates the perfect backdrop to layer on top of with color and pattern.'
Velvet in punchy jewel-like colors for a little bit of luxury is a sure favorite,' adds Camilla Clarke, with velvet decor ideas being a fail-safe addition to bring elegance and class to a room.
As a studio, Albion Nord favors natural materials and sustainable fabrics too, with the company introducing wonderful naturally woven textiles into both traditional and contemporary spaces. 'We focus on using natural materials; linen, leather, wool, timber, plaster, and stone. As a company, we have made a conscious effort in recent years to consider the environmental impact our material selection has, which enforces our decision to go natural,' Ottalie says.
'By refining the number of material types so that we exclusively use natural materials, the scheme is automatically unified. This underpins the more obviously designed pieces in the space, so they all sing the same song. Natural materials also age beautifully as a response to the environment they are in, so they almost become an extension of the people using them, a bit like a well-loved pair of jeans.'
3. Ensuring diversity of texture is key to success
'Design without enough diversity of texture is one of the most common mistakes we see,' Camilla states. 'Balance and contrast are key. Especially with a pared-back palette, considering our sense of touch is essential and not all furnishings should look or feel identical.'
When decorating with neutrals, it helps to choose pieces that appeal to more than one sense. For a more monotone scheme, pick furniture that appeals to the touch and sight both in terms of color and how the texture appears visually. Adding slubby linens or loosely woven wools will help to add visual interest as well as feel lush to the touch.
'Choose different textures to complement each other, perhaps mixing old and new, or hard and soft,' Camilla continues. 'For example, a beautiful limestone fire surround can be complemented by a textured jute rug and a fiddle-leaf fig plant in front of it for just the right amount of intrigue.'
4. Choose contrasting textures for intrigue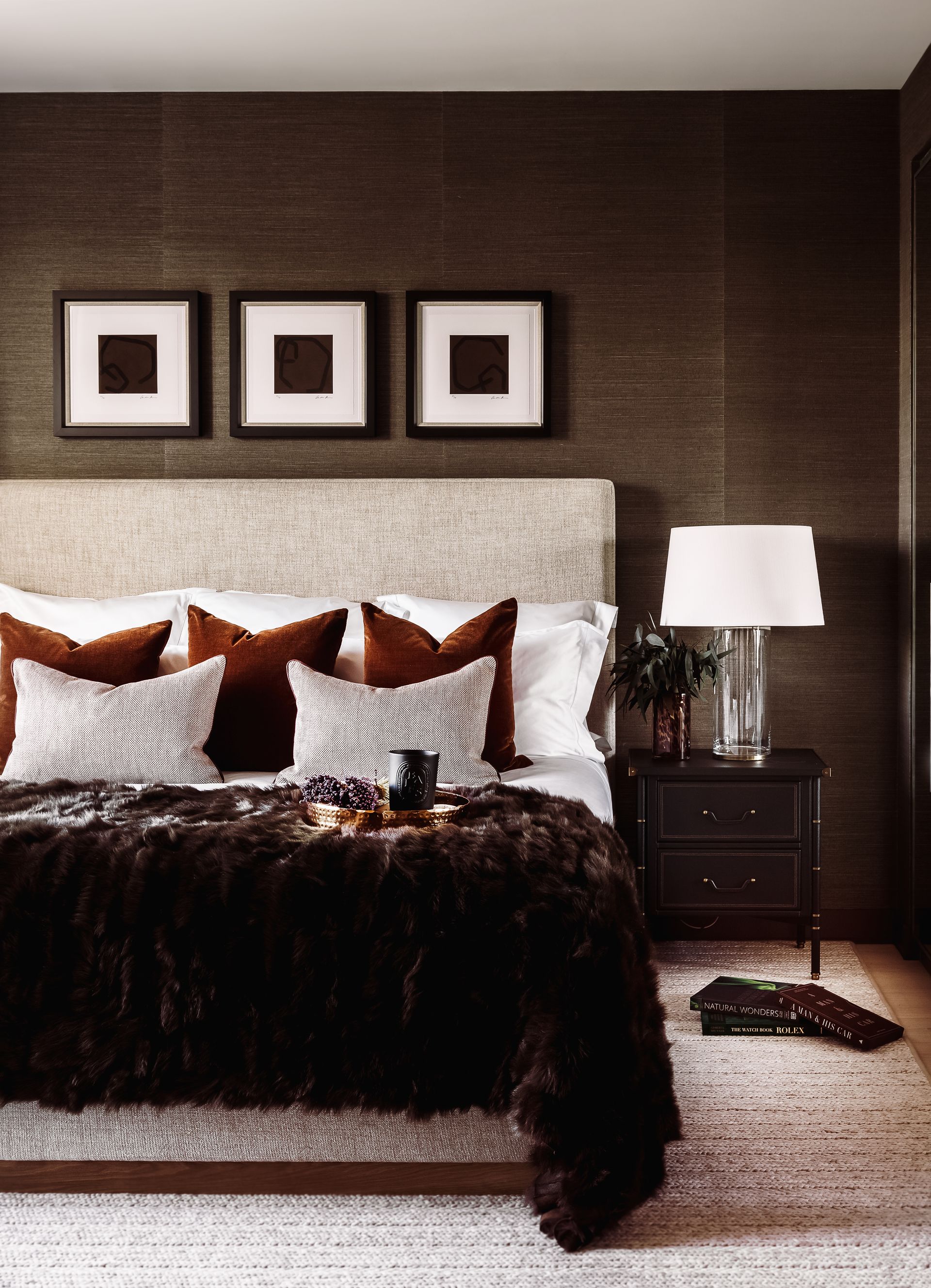 'Consider texture to be as important as color and pattern,' advises Camilla. Approach mixing textures the same way as mixing patterns in interiors to add depth to the space while maintaining a refined scheme.
'There is nothing worse than a flat design,' she adds. 'Interiors are all about evoking the senses and therefore texture is a vital ingredient in every design to get our sight and touch senses going. Try mixing different textures such as natural linens with soft velvets or robust leathers with thick wools.'
5. Introduce texture to walls and ceilings
Texture doesn't need to be focused solely on furnishings but can be incorporated through fabric walling, textured wall ideas or by adding texture to a ceiling for example, according to Camilla.
'Textured linen wallcoverings are amazing at making a house look cozy and feel soft. For bedrooms, using luxury textures in fabrics for curtain finishes and bed linen goes a long way. We use natural linen sheets a lot and also add velvet cushions to add that extra bit of contrasting texture.'
6. Avoid shiny materials and surfaces
'We tend to stay away from anything too shiny, metallic, or glittery,' reveals Ottalie. 'We prefer to bounce the light around a scheme with textures such as velvet, antique mirrors, stone as well as metals like antique brass and nickel in the ironmongery and sanitaryware choices.'
Chiana has been at Homes & Gardens for six months, having started her journey in interior journalism as part of the graduate program. She spends most of her time producing content for the Solved section of the website, helping readers get the most out of their homes through clever decluttering, cleaning, and tidying tips – many of which she tests and reviews herself in her home in Lancaster to ensure they will consistently deliver for her readers and dabbles in the latest design trends. She also has a first-class degree in Literature from Lancaster University.