Bedroom furniture arranging mistakes – 8 layouts that are ruining your sleep space
We spoke to the experts to find out what the golden rules are when it comes to bedroom furniture dos and don'ts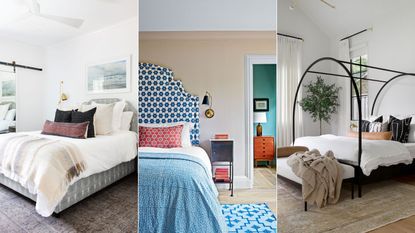 (Image credit: Bandd Design / Nicola Harding / Urbanology )
Sign up to the Homes & Gardens newsletter
Decor Ideas. Project Inspiration. Expert Advice. Delivered to your inbox.
Thank you for signing up to Homes & Gardens. You will receive a verification email shortly.
There was a problem. Please refresh the page and try again.
Your bedroom should be a soothing space, and a carefully curated place of deep rest and relaxation. If your space is quite the opposite, you could be making some crucial mistakes when arranging your bedroom furniture.
When planning a bedroom, an interior designer considers a multitude of elements when designing a room for a client. Composition of furniture is a thoughtful process that considers texture, color, architecture, the shape, and feel of a room as well as the pieces of furniture themselves. Light sources, entrance, storage, and visual balance are all key concerns.
However, the location of your bedroom furniture can make or break the design of a space and with it the feeling you experience when you are in your bedroom. All of us should have beautiful, well-designed, and thought-out bedrooms, so we share with you some design rules and ideas to follow to ensure we can all snooze in peace.
Bedroom furniture arranging mistakes
Decorating mistakes and faux pas are easy to make, especially when it comes to arranging furniture in a bedroom. When a room is bare, knowing where to place furniture can be daunting.
If you have a bedroom poor furniture placement, don't worry. There's always something you can do to adjust your current bedroom furniture layout and work with what you already have.
Here we've asked the experts to share the biggest bedroom furniture arranging mistakes and advice on how to arrange furniture in your home using the principles of interior designer-approved home decor ideas as guidance. If in doubt, our selection of the best indoor furniture stores will help you to source the most desired designs.

1. Placing a bed against a wall
The size of your room will naturally dictate how you arrange furniture within the space. Placing a bed centrally, with space on either side, no matter how narrow is always preferable to placing it against a wall.
Sara Malek Barney, an interior designer at BANDD/DESIGN, explains: 'When designing a bedroom, always take note of the room's size, natural light, and overall style. I don't usually follow specific guidelines when arranging furniture, there are a few things I keep in mind. One is where to place the bed, never against the wall.'
'I try to maximize space while balancing the space of the room, so it feels relaxed. And I never want to overcrowd the room with furniture, it makes it hard to move around and relax.'
2. Not creating moments for conversation
If you have a large bedroom do not be tempted to fill it with furniture, be sure to measure properly, and do not underestimate the scale and size of the pieces of furniture chosen.
In this large high-ceiling bedroom, a generous decision has been made with the size and height of the bed and large lighting fixtures. The space feels full, but not cluttered, height has been added to the curtain rails to invite the height into the room, ensuring it feels integrated and natural.
'Don't let the desire for negative space leave you with furnishings that are way too small for a large, high-ceiling room,' says Ginger Curtis, president of Urbanology Designs.
'Create moments in your space for relaxation and conversation. Fill large corners with a comfortable lounge chair or put a large bench at the end of your bed. These are great ways to create seating areas and touch-down points in your room,' Ginger adds.
Katie Lion, senior interior designer at Kitesgrove, agrees, 'If space allows, adding a sofa or pair of accent chairs in the bedroom enhances a feeling of comfort by introducing seating options other than the bed.'
3. Investing in inadequate storage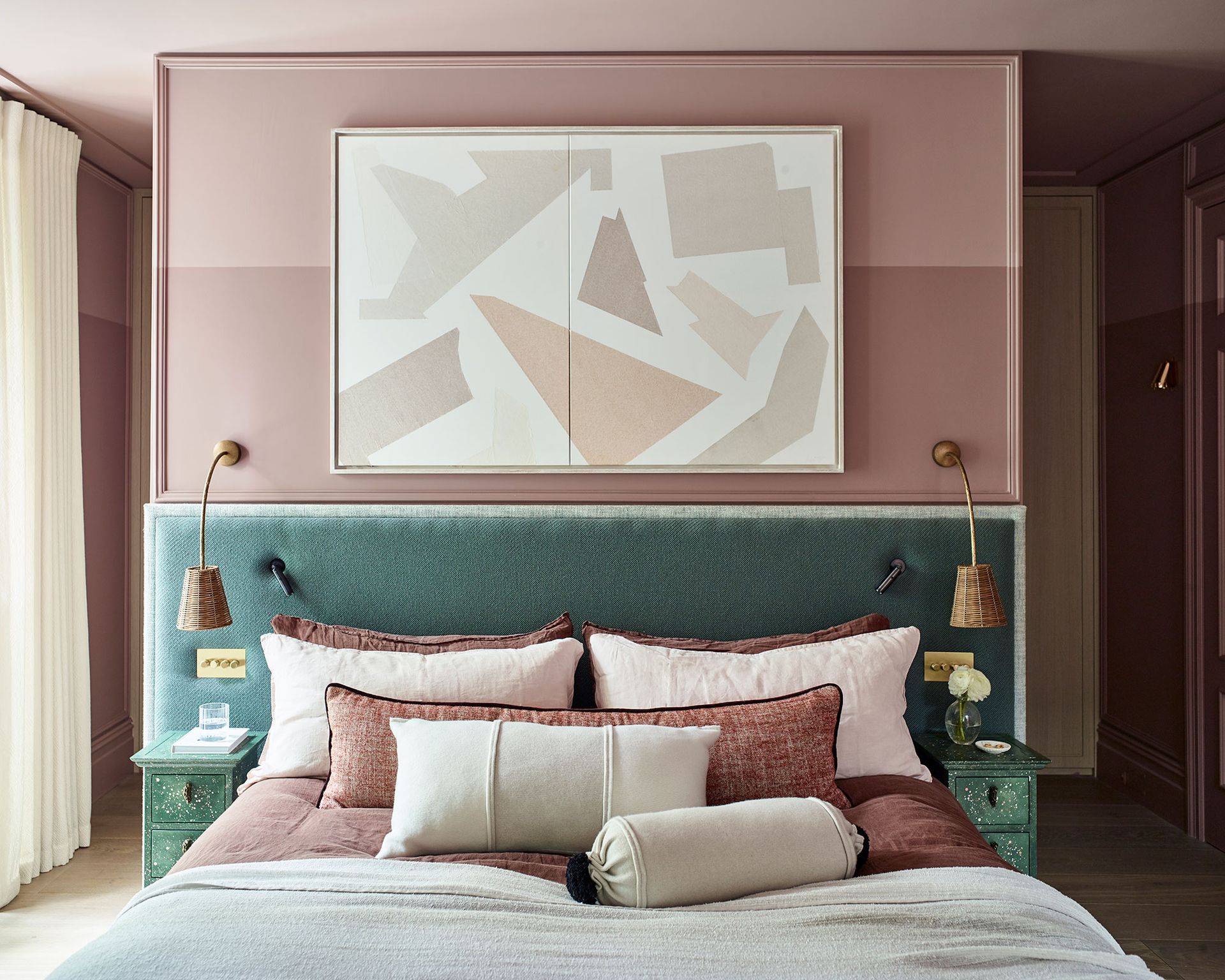 For interior designer Irene Gunter closet considerations, along with the size of your bed, are key factors to get right when considering bedroom furniture arrangements. Irene recommends built-in closets over freestanding ones.
'Freestanding closets can waste space, in contrast, built-in cabinetry is tailored to fit the specific dimensions of your room, making the most of every inch of space. They can also be customized to suit your specific storage needs.'
Utilizing bedroom storage space is essential to ensure a built wardrobe does not feel overwhelming. Irene advises you to integrate them into the backdrop of the room. 'This can be achieved, she says, 'by painting them the same color as the walls or wrapping them in the same wallpaper or fabric. Creating a cohesive feel with few distractions for the eye is a savvy way to increase the sense of space.'
Jonathan Clark, creative director for Shelved, agrees, adding: 'Keep storage units to one wall only, freeing up additional wall space for a large headboard or artwork, floor-to-ceiling units, save valuable floor space by using vertical space instead.'
4. Thinking symmetry doesn't matter
Symmetry in interior design provides a sense of calm, order, and beauty. For interior designer Kate Guinness, it is a go-to arrangement when it comes to furniture in a bedroom. 'Ideally, I love the symmetry of matching bedside tables on either side of a bed.'
The concept of symmetry can be extended to the lighting and decoration around the bed ensuring each side is equipped with everything needed for a relaxed and carefree end-of-the-day experience.
If you cannot afford matching lighting or bedside tables, try instead to ensure that the homewares you select are similar in size and stature to create a sense of symmetry.
5. Going for a more, more, more approach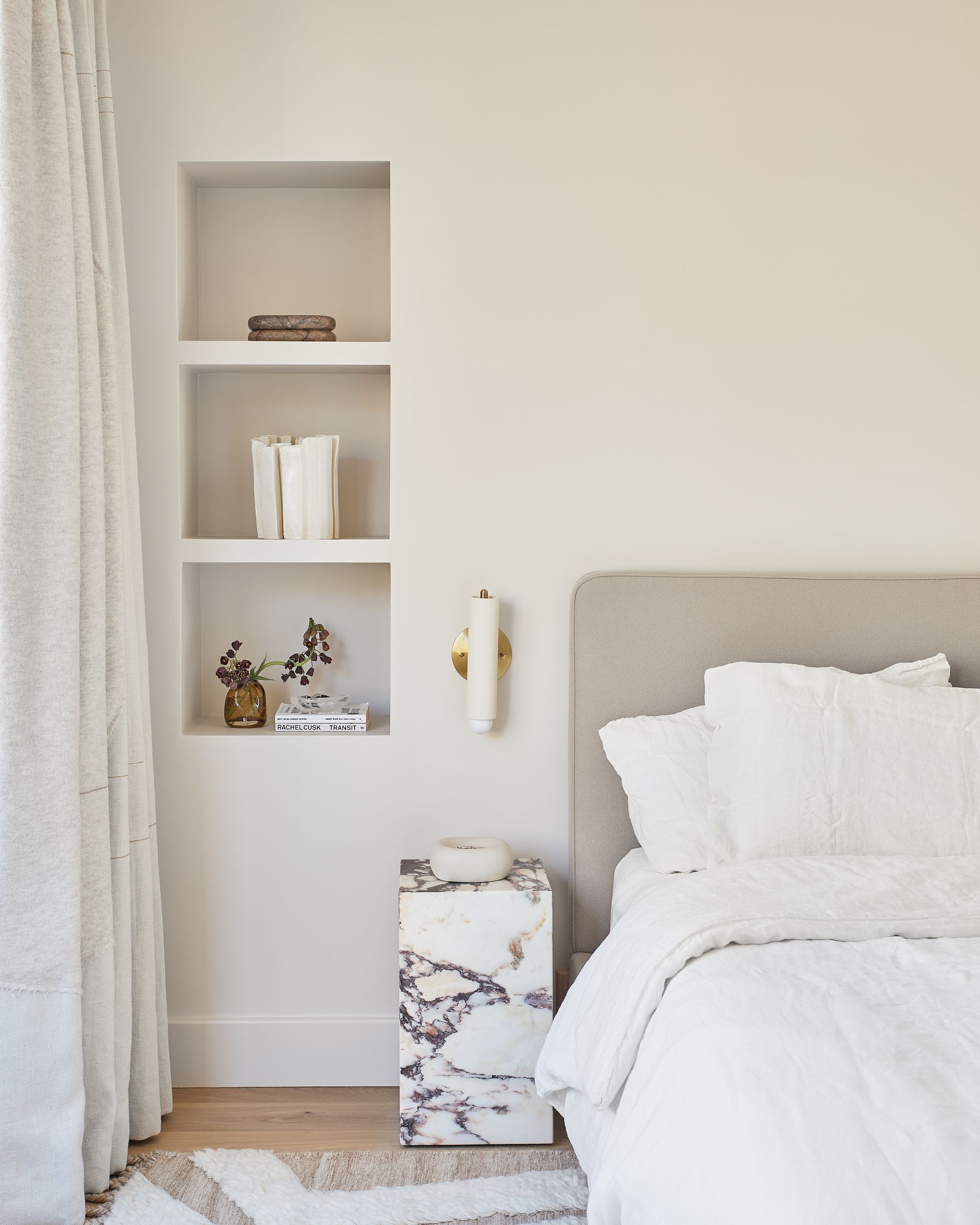 Less is more when it comes to good bedroom furniture arrangement, as a space this room will function much better with fewer pieces. Space between objects and furniture will provide a feeling of clarity, which aids in the process of unwinding and calming yourself ready for a good night's sleep, which is essential for our health and well-being.
'Flow is crucial,' adds Rozit Arditi, principal designer of Arditi Design. The space between the bed and the nightstands, the size of the rug, and the distance from the bed to the bench are all important details. All the inches in between give breathing room to the space and create a more peaceful and harmonious flow in the room.'
'One of the biggest mistakes in bedrooms is to overstuff it with furniture. If you do not have the space for an additional dresser, do not jam one in, instead, look for other storage opportunities in the home. Or even better, start decluttering!'
'When it comes to bedroom design, embracing a bit of minimalism goes a long way,' agree Erin Coren and Lina Galvao, co-founders and principal designers of design studio, Curated Nest. 'Aim for a clutter-free space with a select few key pieces that both serve a purpose and enhance the room's aesthetic.'
6. Ignoring good flow
The architecture of a building will influence the bedroom layout. In period houses, architectural features such as alcoves will affect the placement of a bed or cabinets, but they can also be useful anchor points to frame the bed and provide storage for your bedside table.
Flow is also a top consideration for Gillian Gillies, the principal designer and founder at Gillian Gillies Interiors, 'When it comes to arranging furniture, ease of flow especially in a bedroom where people may be moving around in the dark is important. If someone is up at night to go to the bathroom or in late or leaving early, I don't want to create an obstacle course between the bed and the ensuite.'
7. Doing away with the details
Details are crucial when arranging furniture, consider the view out of the window when positioning your bed. If you are fortunate to have a room with a view, arrange your bed so that you can take in the vista. Also, consider where the light comes into the room so that you can position a dressing table to make the most of natural light.
Jennifer Hamilton, director at The Vawdrey House, advises you to consider bedside lights at the start of the design and, 'ideally placed on the wall to free up valuable real estate on the bedside tables. Even if this means trailing a cable down the wall to the plugged socket. And you don't need to stop at just one light. A pendant light above the nightstand complemented by a smaller reading light either in the headboard or on the side table works well both aesthetically and practically.'
Jennifer adds: 'There is nothing less appealing than seeing charging cables trailing down the sides of a bedside table. Increasingly bedside tables have drawers with holes in the back to pull cables through in order that charging electronics can be hidden out of sight.'
Adding a bedroom rug is the perfect finishing touch, providing texture and a sense of luxury to the space. 'Ideally, the bed should be placed on top of the rug with plenty of overhang around all exposed sides. This however can be costly, so if budget is an issue, this look still works if the rug is pulled forward and only partially goes under at least the first third of the bed with plenty of overhang on either side.'
8. Not considering your bed first
One of the most important elements to consider is the bed. Irene Gunter, co-founder, of Gunter & Co agrees: 'The size of your bed is the most important factor to consider. Be realistic about your bed size and choose one that suits your needs. For example, in your early 20s, you may be content with a double bed, but in your mid-50s, you may prefer a super king-sized bed.'
'The circulation space around the bed is important, adds, Patricia Gibbons at Sofa.com, 'especially if you are working with a smaller room. Divan beds or ottomans are a useful way to incorporate discreet storage into the room, but you will need to ensure that there is enough room to access the drawers. The most important thing in your overall design is to try and keep your space as calm and organized as possible, so your bedroom feels like a serene oasis.'
Just like a well-tailored suit, your bed should fit the room's dimensions. Careful consideration of scale and proportion can really tie a room together, creating a harmonious and relaxing atmosphere.
FAQs
How to arrange a bedroom without making mistakes
The power of navigating bedroom furniture arrangements cannot be overlooked. Space, a dash of minimalism, and calm are must-have features in a room designed especially for relaxing and rest.
Bed size and positioning should consider the source of natural light if there is a view, and how much space can be created around the bed for easy, open flow and access to a doorway, wardrobe, or ensuite.
Storage features highly in our expert's opinion of design considerations, with options for smaller rooms to make use of space under the bed, or to have bespoke wardrobes built, on one side of the room. These can be 'hidden' by papering or painting to match the walls and ensure they do not jump out.
Lighting and bedside tables are fundamental tools for creating the perfect snoozing refuge. Lighting should be thought out from the beginning, with ideas including bedside lighting for reading from the wall to free up bedside table space, and extra lighting for other tasks inside cabinetry and from the ceiling.
Erin Coren and Lina Galvao at the Curated Nest, advise a combination of: 'ambient, task, and accent lighting will set the mood, adding warmth and character to your bedroom.'

Best places to buy bedroom furniture
Sign up to the Homes & Gardens newsletter
Decor Ideas. Project Inspiration. Expert Advice. Delivered to your inbox.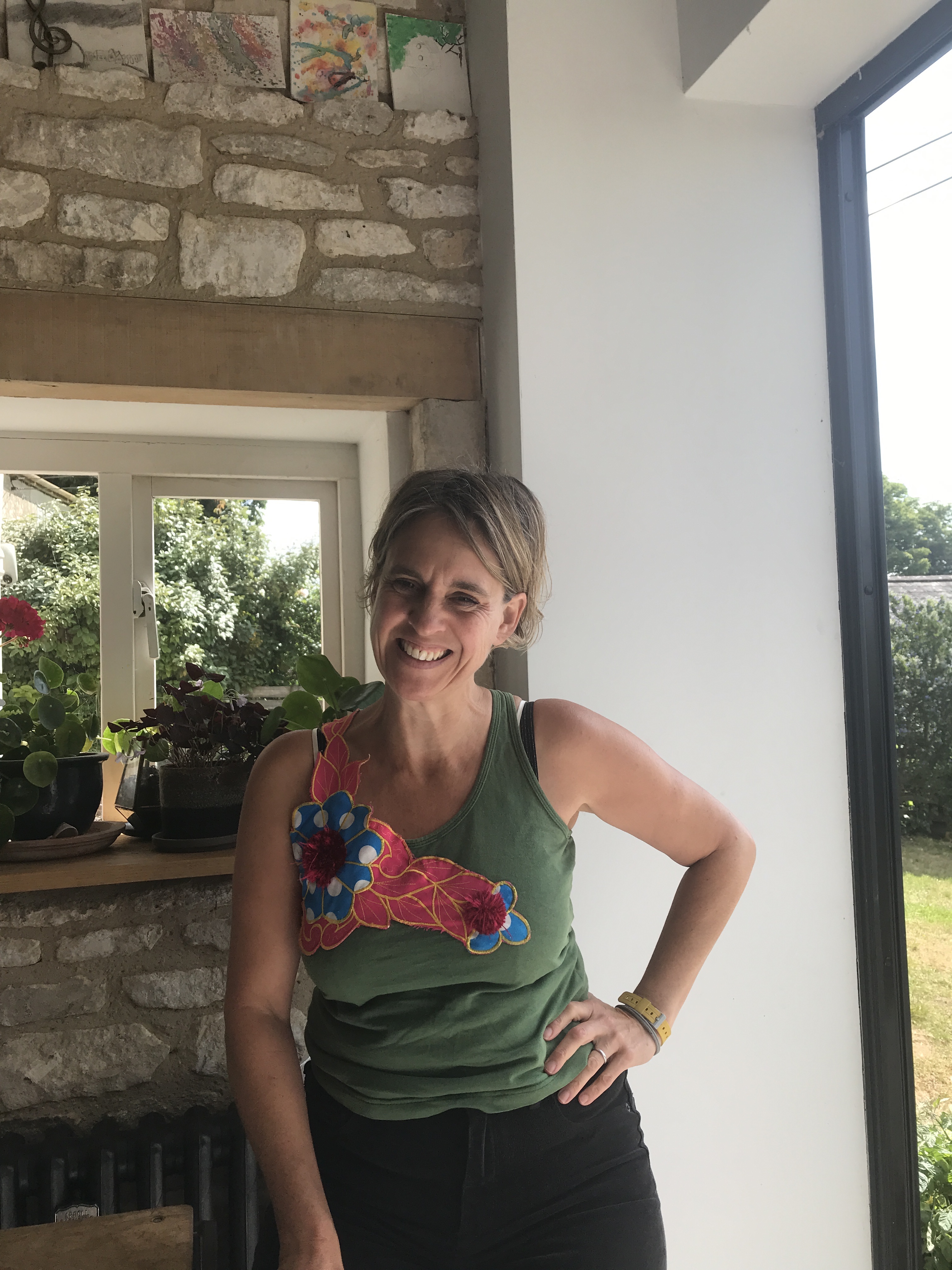 Hannah Newton is a lifestyle, interiors, travel and design journalist and editor who has been writing for the past two decades, she has written for national newspapers including The Times, The Telegraph, The Guardian and The Observer as well as interiors titles Elle Decoration and Architectural Digest in the UK and across Europe, South Africa and Australia.