8 great reasons to make your bed every day, according to sleep specialists
Think making your bed isn't a big deal? These experts think it could revolutionize your day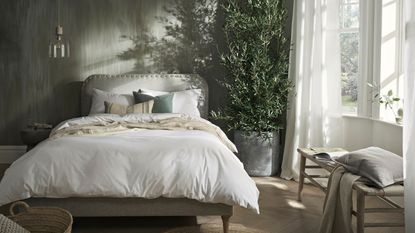 (Image credit: The Fine Bedding Co.)
You would be hard pushed to find someone who has made their bed every single morning without skipping a day. However, if you have a bad habit of never making your bed, you could be missing out on some positive health benefits, experts claim.
Making a bed the right way every day is one of the easiest tasks you can add to your to-do list and has been proven to boost productivity and mental well-being, while making your bedroom look more expensive – all with just a few wafts of a bedsheet.
Here, bedding and sleep experts explain the eight reasons to make your bed every day.
Reasons to make your bed every day
This is what you need to know about making your bed every day that could change your opinion on this otherwise mundane chore.
1. It can help to improve your health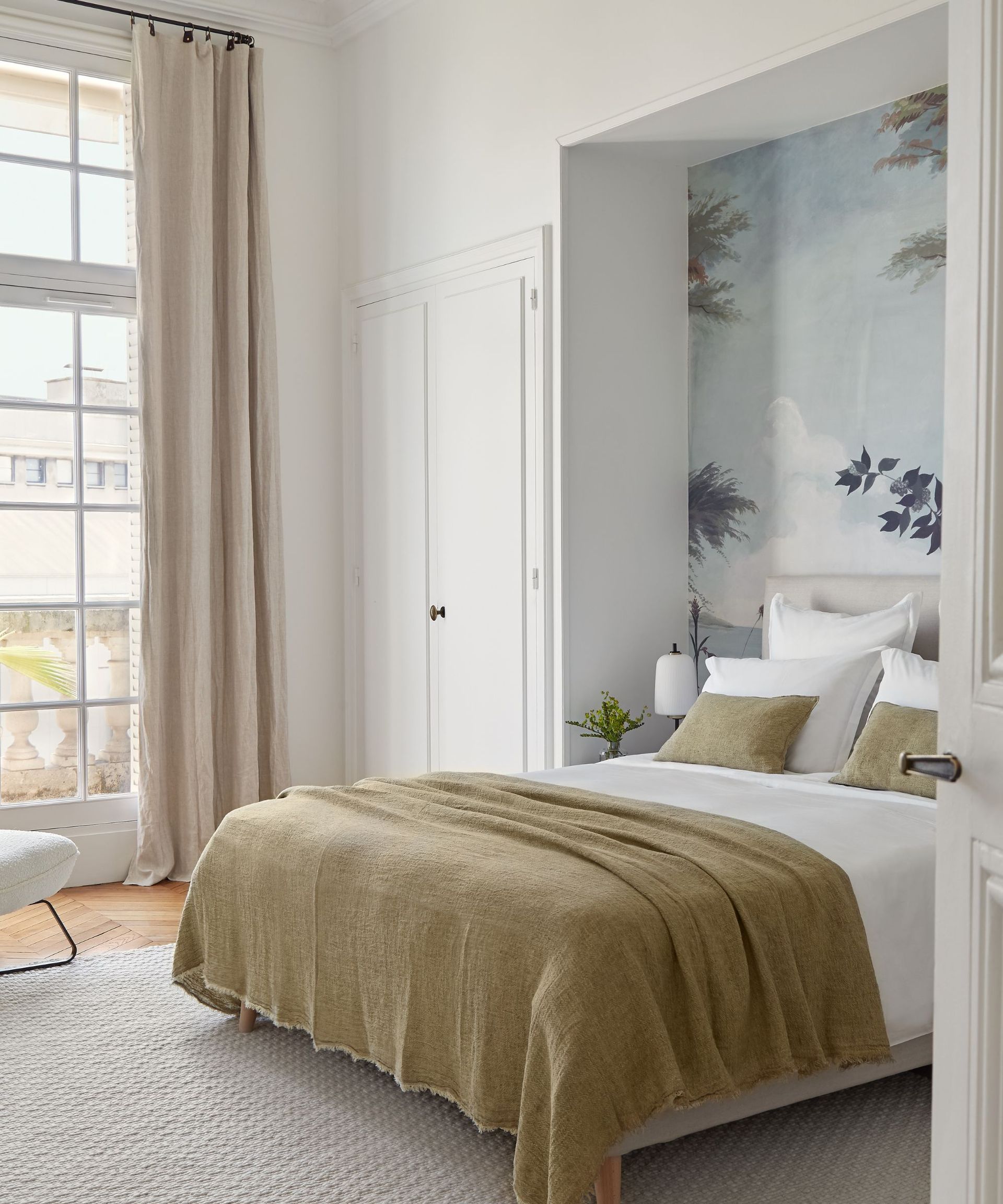 There has been some debate surrounding whether making your bed each morning is hygienic. That said, making your bed every day can help to improve your health, at least Christina Heiser, senior content manager at Saatva, thinks so.
'Making your bed every morning can give you a lot of health benefits. Pets, for one, often use the bed as a resting place during the day. If your bed isn't made, your pet will directly transfer whatever residue is on their paws onto your sheets. The last thing you want is to roll around on dirt, grime, or litter while sleeping. A clean bed will help you maintain the cleanliness of your sheets and prevent this from happening.'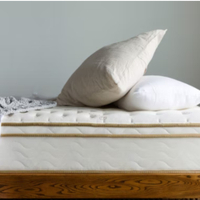 2. It can reduce stress
If you are prone to becoming stressed in an untidy house, or struggle to declutter your home when you feel overwhelmed, then making your bed can be a logical first step in finding order in your home.
'Making the bed is part of the many steps of my morning routine – which include meditating with my weighted hemp hull pillow, and tidying up around the bed,' says Toni Wang, founder, and CEO of Solera Sleep. 'This helps me stay relaxed before work, plus, it's always the best feeling to crawl back into a perfectly made bed after a long and busy day!'
'Clutter and chaos in your living space can contribute to feelings of stress and anxiety. Making your bed can help reduce visual clutter and create a more calming environment,' continues Sally Evans, marketing manager at Vantona.
3. It improves the aesthetic
When trying to make a bedroom look pretty, making the bed is the easiest and most logical first step. 'After a long day, nothing beats sinking into warm, cozy sheets. A tidy and organized bed not only looks good, but it can also create a more inviting sleeping environment, which can promote a better night's sleep,' says Rhiannon Johns, interior designer and Head of Brand at Piglet in Bed.
'At Piglet in Bed, we believe in investing in low-maintenance homewares that give you more time to spend on the moments that matter, so if you're not someone who enjoys having a pristine-looking bed then you can embrace the fact that linen is naturally crinkled anyway, creating an effortlessly stylish look.'
Having a nice-looking bedroom is important for more things than just visual aesthetics, continues Christina Heiser of Saatva. 'Much like the feeling you get when walking into a pristine hotel room, you might also feel an overwhelming sense of comfort in your tidy space (and bed) – especially when you're coming home for the evening.'
Rhiannon is Piglet In Bed's Head of Brand. With a degree in Interior Design, she's the brands go-to for all things interiors related, be it color matching or the trends of the moment.
4. It sets a tidy tone for the rest of your home
Making a bed every morning when you get up can help you set a precedent for keeping the rest of your home tidy, too.
Consider the 'one touch' tidying rule when making your bed. Leaving it a mess and coming back to it later takes more effort than making it when you first arise. 'If you hate making your bed but still want to do the mental routine every morning, keep it simple.
Opt for a coverless duvet or anti-crease linens, paired with a single good quality pillow that supports your head and spine,' suggests Danielle Mason, head of product development at The Fine Bedding Company. 'This will take no time to make the bed, but still ensures a comfortable sleeping environment and a morning routine.'
Your bed is the perfect place to start implementing the one-touch rule before transitioning it to other aspects of your daily routine, like putting the mail away when you first pick it up or hanging your jackets up as soon as you take them off.
5. It can boost mood and productivity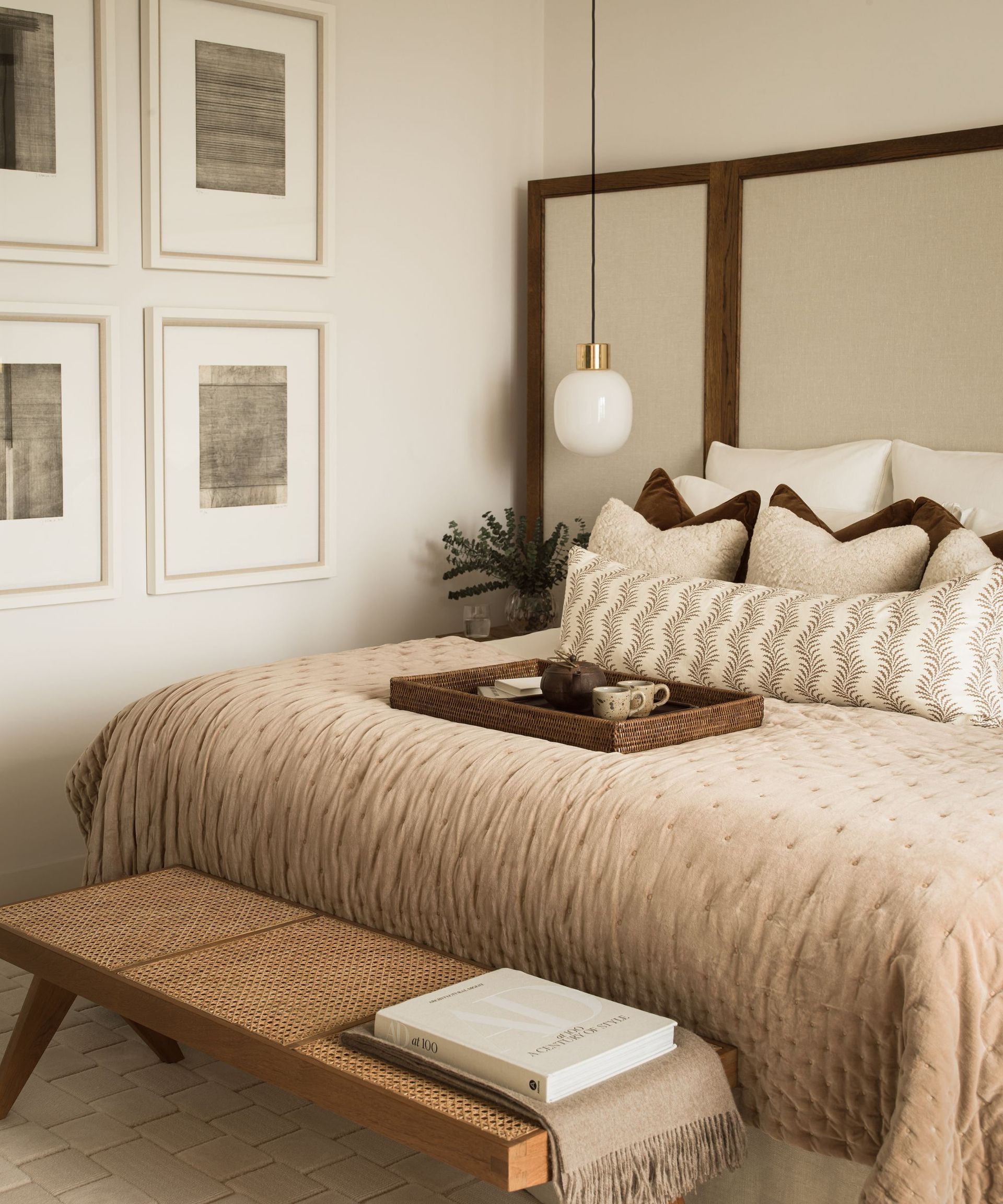 'Making your bed every morning can improve your mental health. Simple activities such as bed-making bubble up into your ability to take on larger tasks and give you a sense of accomplishment,' reveals Christina Heiser of Saatva.
Even simply putting your bed together as opposed to styling a bed like a in hotel can have a profound impact on your mood,' she says. 'What's more, if you have a miserable day, you come home to a bed that you made and set yourself up for great sleep and a new (hopefully) better day.'
'Making your bed may appear to be a tedious task that is frequently overlooked on your to-do list, but prioritizing this step at the start of your morning routine can create a sense of discipline and help set the tone for a productive day,' adds Rhiannon Johns of Piglet in Bed.
'And who said bedmaking can't be fun? Choose a song from your favorite feel-good playlist, boost your physical energy, and watch time fly by as you get chores done in no time!' she recommends.
6. It can help you to wake up
If you have the best mattress, then the chances are getting up in the morning is hard work. One of the best reasons to make your bed is that it can help you to start your day and sever ties with your cloud-like comfort, even if just for a few hours.
'Get up out of bed every day, get out of your pajamas, and make your bed. It's a mindset,' says Lauri Leadley, founder, and clinical sleep educator at Valley Sleep Center. 'Making your bed each morning allows a sense of accomplishment and signals that it is time to get on with the rest of your day.'
'There are many worthwhile reasons to make your bed in the morning. The making of your bed could prevent you from getting into bed before bedtime or from using it as a lounge instead of its intended purpose: sleep,' continues Rayni Collins, online sleep therapist, and movement therapist at E-MOTIVE Counseling. 'Treating your bed as a sacred space for sleep by making it to your liking can support a healthy, relaxed mindset.'
Lauri is the founder and President of Valley Sleep Center, one of the largest independent sleep diagnostics centers in Arizona with the facilities to diagnose and treat a variety of sleep-related issues such as insomnia, sleepwalking, snoring, and more. The center has five locations in the Phoenix area including Mesa, Chandler, Scottsdale, Glendale, and Phoenix.
7. It can help you sleep
Aside from helping you to get up and get going in the morning, returning to a properly made bed can make sleeping easier and more relaxing, explains Greg Potter PhD, on behalf of The Fine Bedding Company. 'Your bedroom setup strongly affects the quality of your sleep, so making small changes to your sleep environment and your schedule, such as making the bed, will add up to meaningful improvements in your sleep and health,' he reveals.
'Your sleep health is made up of several components including sleep timing and regularity, so if you build making the bed into your morning routine, this will help you work to an everyday schedule which is proven to help with productivity and a greater sense of well-being.'
'According to a poll from the National Sleep Foundation, people who make their beds in the morning are 19% more likely to get a good night's sleep every evening,' continues Christina Heiser, Senior Content Manager at Saatva. 'Not surprisingly, 66% of people believe that a clean bedroom makes a difference in their sleep quality. This also has added benefits for people with sleep issues.
'Establishing night time rituals can help their minds recognize when it's time to go to bed. One component of those night time rituals could be turning down the bed. Turning back the covers and rearranging the pillows can signify to your body that it's time to rest.'
Greg values helping people feel great and do good. He helps to empower people to make simple and sustainable lifestyle changes that add years to their lives and life to their years. With a PhD in sleep, circadian rhythms, nutrition, and metabolism, Greg is also a qualified personal trainer with years of experience in coaching.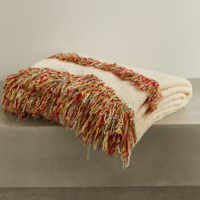 Fringed Boucle-knit cashmere throw | $3,475 at NET-A-PORTER
A perfectly made bed is made even cozier with a thick, natural fiber throw like this cashmere pick from NET-A-PORTER. It does make it much harder to get out of bed in the morning, though!
8. It helps to protect your mattress from dust
Even the best mattress protector needs protecting with sheets to help prevent dust settling, says Danielle Mason of The Fine Bedding Company. 'If you suffer from allergies, shaking your duvet and pillows when laying the bed is a good way to allow your bedding to breathe and remove any dust mites or dust that may have settled during the night,' she explains. 'In addition, fluffing your duvet and pillows will also help them keep their shape, meaning they will last longer.'
FAQs
Why do I feel better when I make my bed?
Making your bed can give you a small boost of serotonin helping you to feel happier. Making your bed is a small task, making it easy to tick off a to-do list and provide a sense of accomplishment. What's more, it demonstrates care and appreciation for your home and your surroundings – both of which have been proven to have drastic effects on your mental health and well-being.
Do successful people make their beds every morning?
A study into different personality types has shown that people who are more successful are typically the people who make their beds in the morning. The idea is that making a bed is a small, mindless task that, if you take the time to do it, shows you have a productive, energized mindset that is more likely to put you ahead of others. Building habits like these can help to improve your productivity throughout the day, too, helping you to find happiness and success in both your work and social life.
Sign up to the Homes & Gardens newsletter
Decor Ideas. Project Inspiration. Expert Advice. Delivered to your inbox.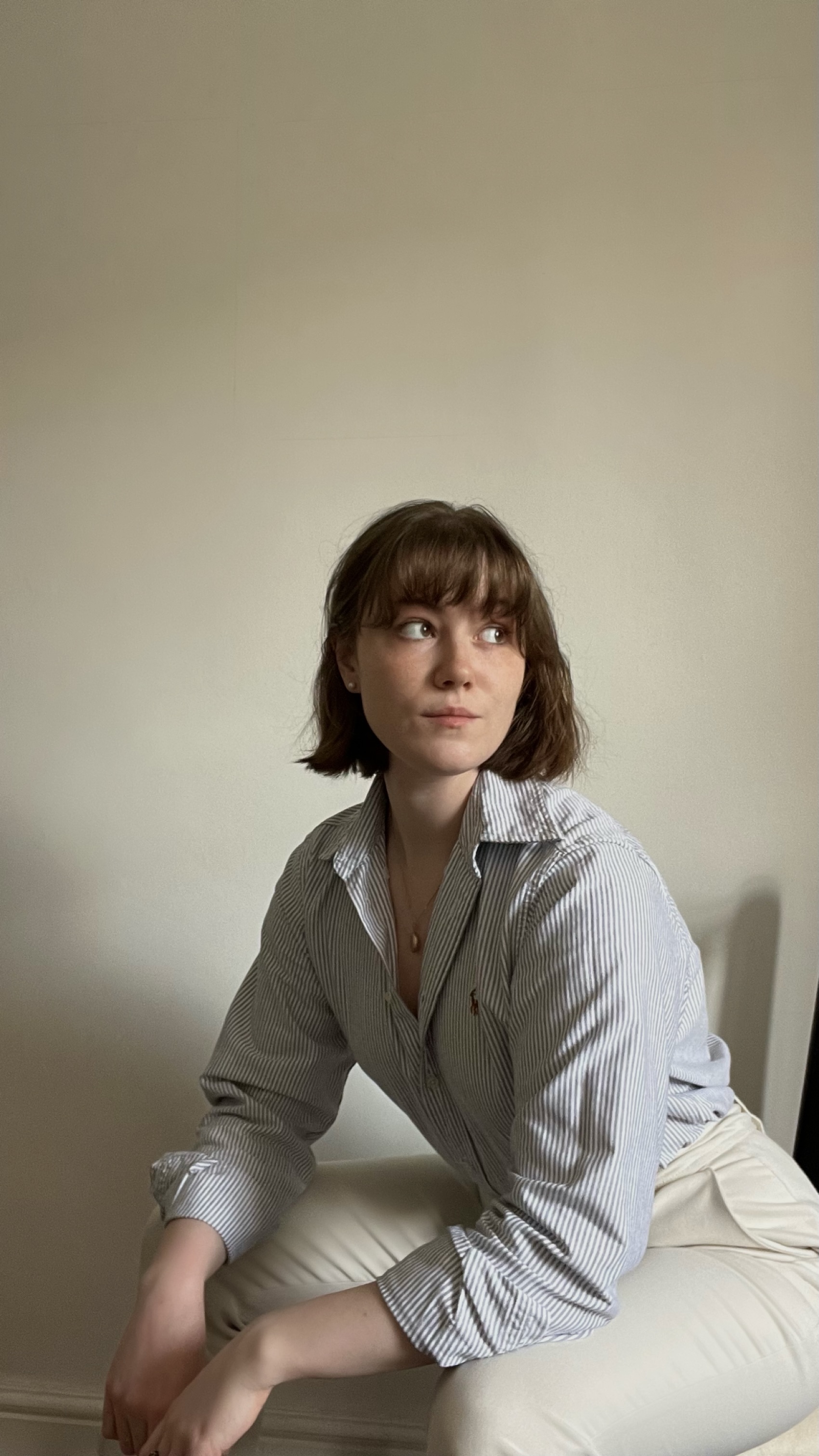 Chiana has been at Homes & Gardens for a year, having started her journey in interior journalism as part of the graduate program. She spends most of her time producing content for the Solved section of the website, helping readers get the most out of their homes through clever decluttering, cleaning, and tidying tips – many of which she tests and reviews herself in her home in Lancaster to ensure they will consistently deliver for her readers and dabbles in the latest design trends. She also has a first-class degree in Literature from Lancaster University.