Small bedroom organization tips from a studio dweller – 5 rules I always follow for a tidy space
The best organizing secrets I use in my small space, as someone who isn't naturally tidy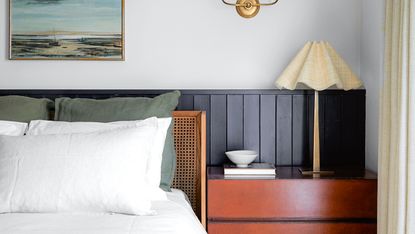 (Image credit: Future PLC)
You don't have to be Marie Kondo to have an organized bedroom, even when you're blessed with a small space. Taking some time to organize a small bedroom effectively is something I'd really recommend because it makes the space feel calmer. After all, physical clutter equals mental clutter.
As someone who lives in a small space, and spends a lot of time speaking to interior designers and professional organizers, I've gathered some of the best ways to organize a bedroom and prevent the mess from snowballing.
My London studio has a bed that folds away, but day-to-day I tend to leave it out. So my bedroom doubles up as my main living space (thankfully, the kitchen is totally separate). This means keeping it organized is all the more important as otherwise, the whole space feels cluttered.
Small bedroom organization tips
Here are five rules I follow to keep my small bedroom organized.
1. Always use the space under the bed
When I was little, socks and underwear were always kept in a big old cupboard drawer that was pulled out from under the bed, and I still use this space in a practical way now. It's a good place to keep out-of-season clothes, bed linen, blankets, a yoga mat – whatever.
Apart from suitcases and workout gear. These are items not to store under the bed because, for me, their associations with weekend getaways and a post-run high make them far too exciting for the space I go to unwind at the end of the day.
Of course, in an ideal world, all that would be under our bedframes would be beautiful parquet flooring, a rug, and a dreamy empty space. The reality is most of us could use the extra square footage. So be practical about things and invest in either a bed with storage built in, or some pretty wicker under-bed storage ideas. Do this, and you'll create an organizational domino effect in the rest of your bedroom.
I like these teak underbed storage organizers on wheels, at Target, and they're reduced right now.
2. Display, don't store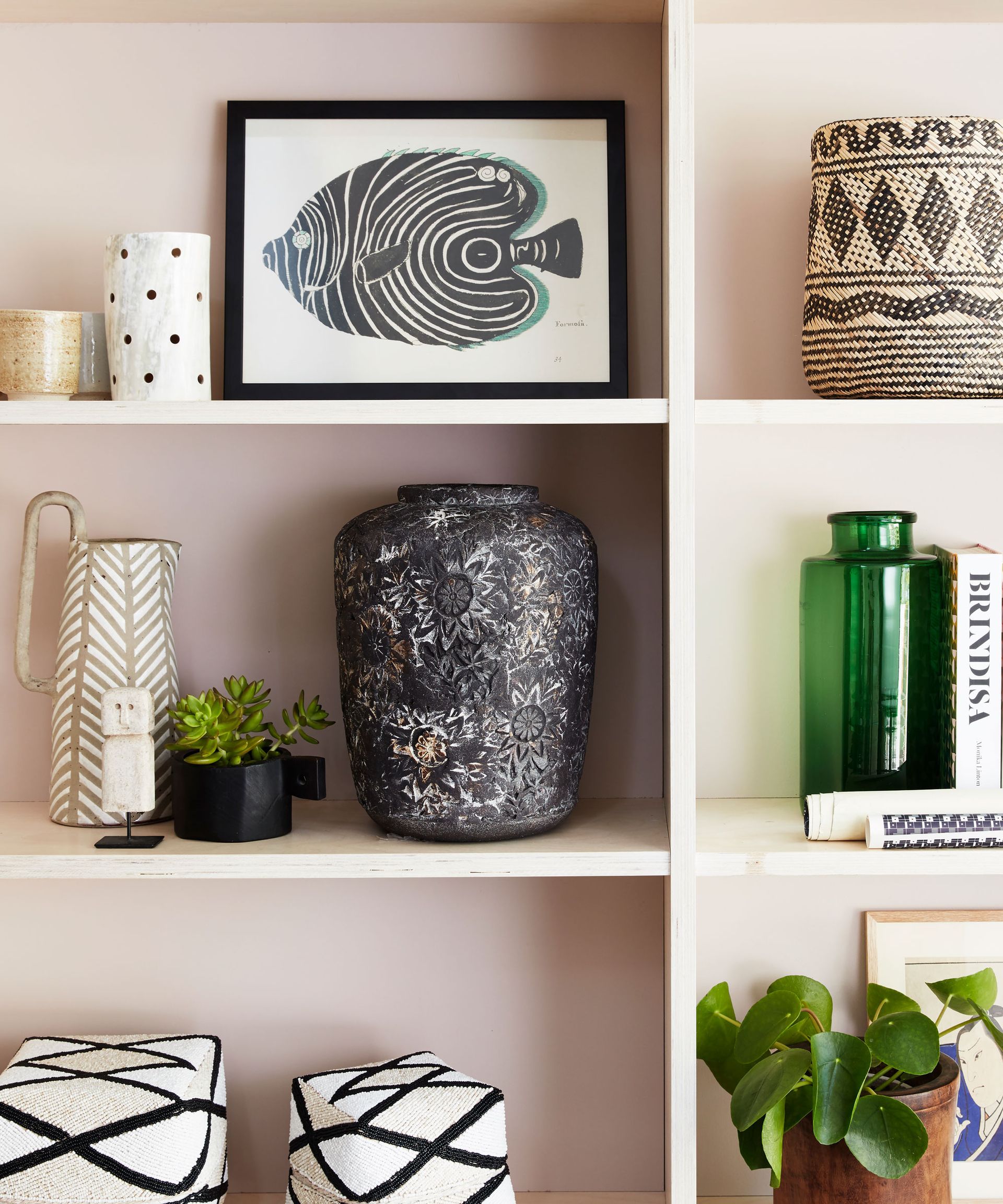 One of the best storage secrets I've ever heard (from British designer and TV personality Laurence Llewelyn-Bowen) is to stop thinking about how to store and start thinking about how to display. This was in a conversation about kitchens, but I think it is just as relevant in the bedroom.
Celebrate your belongings: if you're obsessed with houseplants, look on Pinterest for extra special ways to curate them into an impactful display. Love cycling? Hang your bike on the wall. Display your own photography or your beloved collection of vases. Anything that infuses your bedroom with your personality and tells your story wins big design points in my book.
Personally, I'm always reading, or talking about what I'm reading. Because books are a big part of who I am I try and make sure the bookshelves around my bed look nice, displaying books in the order that I read them as a physical timeline of my life.
3. Focus on accessibilty
I'm lucky in that my apartment, while small, has a lot of built-in storage. There's one entire wall of closet space and a large closet in the entryway, as well as open shelving. And while closed storage is essential for storing larger items like my suitcases, Christmas tree, spare duvet, and pillows, it's not ideal for bits and bobs I need to be able to access when running out the door.
I reorganized the closet space recently but immediately realized that there's little point having things stored things away in baskets that are tricky to get to. If you're in a rush, which we usually are, we need accessible home organizing ideas.
An ottoman or bench with storage, at Anthropologie, positioned at the end of the bed is going to be ten times more useful than deep shelves in cupboards that involve pulling baskets and bins out and standing on a step ladder to find what you need.
4. Minimize your clutter
I think that being a slightly more minimalist version of our natural selves is the key to staying organized.
I definitely have excess items, including an unreasonably large Christmas wreath, but it comes out every year and I love it so it stays. But aside from oversized Christmas decor, I don't think I have too much stuff.
Imagine you were suddenly told you needed to move out and consider the cost of transporting the entire contents of your home somewhere new. A really helpful thing interiors therapist Suzanne Roynon encourages her clients to ask themselves when decluttering a bedroom, is 'If I was moving into my dream home, would I take it with me?'
Similarly, interior designer Caroline Winkler suggests we address what we are holding on to out of fear, guilt, or obligation, versus what actually serves us and makes our lives run smoothly.
5. Use space-savers in other rooms
It's good to look at your home as a whole – if you've got your kitchen organization sorted and have organized your bathroom properly, this is bound to spill over into other areas of your home. It's a lot like going to the gym; whether organizing a closet or kitchen cabinet, once you start, you enter a positive feedback loop and feel motivated to keep going.
For example, I recently purchased an over-the-door organizer, at Amazon for the bathroom, and it's brilliant. It helps to keep my bathroom surfaces clear and gives me somewhere to put a cleaning spray and cloth, so I'm more likely to wipe down the sink and mirror because I've got what I need right there. I also use it to hang towels and store other toiletries and makeup.
Similarly, in the kitchen, my over-cabinet kitchen organizer, at Amazon, in the cupboard under the sink gives me somewhere to put dish soap, sponges, and cleaning gloves, keeping the kitchen sink totally clutter-free.
FAQs
Where do I start when organizing a small bedroom?
Make a list of all of the items in your bedroom, as this will highlight anything that definitely doesn't belong there. Then, in terms of actually organizing, approach it in short bursts, setting a timer for 15 minutes and tackling one drawer or nightstand at a time. Caroline Winkler recommends calling a friend or putting on a podcast or TV show so it's an activity you look forward to.
---
Finally, a simple trick I always use is to corral items on a circular, raised wooden tray on my dining table. A pot of fresh basil and a candle, or a small black ceramic bowl holding my keys and wallet sat on top of a wooden tray, at Target just looks more intentional than having them scattered randomly on the counter and introduces some lovely warm, natural wood tones.
Sign up to the Homes & Gardens newsletter
Decor Ideas. Project Inspiration. Expert Advice. Delivered to your inbox.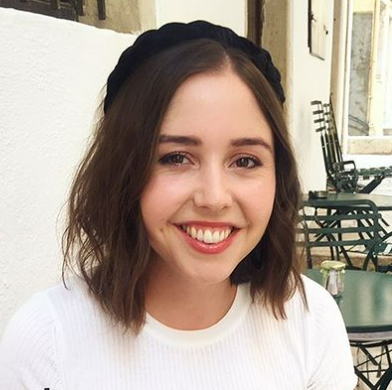 Millie Hurst is the Solved Section Editor at Homes & Gardens. She has six years of experience in digital journalism, having previously worked as Senior SEO Editor at News UK in London and New York. She then gained experience writing for women's magazines before joining Future PLC in January 2021. Millie has written for an array of homes brands including Livingetc and Real Homes and was formerly Senior Content Editor at Ideal Home before taking on the position of Section Editor with Homes & Gardens. She has written and edited countless features on home organization, decluttering and interior design and always hopes to inspire readers with new ways to enjoy their homes. She lives in Sheffield, South Yorkshire and loves to weave nature-inspired decor and nods to time spent in Italy into her own home.