Where to store throw pillows at night
These interior designer recommendations on where to store throw pillows at night will ensure yours remain in good shape for daytime display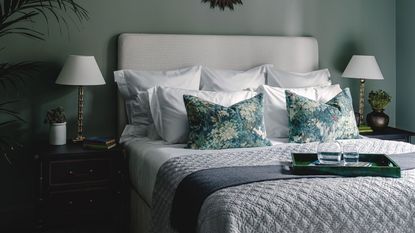 (Image credit: Albion nord)
If yours is a beautifully styled bed that's a worthy focal point of your bedroom decor by day, then you may have run up against the question of where to store throw pillows at night. Flinging them on the floor likely won't keep them in great condition, and we're talking trip hazard, too.
With the best pillows and the best mattress, your bed will be supportive and help bring you a good night's sleep, but for style by day, making a bed with throw pillows that complement the bed linen are a must to make it a fabulous centerpiece for the room.
There are a host of solutions that will keep throw pillows clean, tidy, and ready to rearrange in the morning and we've put together the best ideas here.
Where to store throw pillows at night
It's true that using throw pillows on your bed does present a storage issue. But it's still definitely worth doing.
'Styling your bed with throw pillows helps to give it a finished look, while bringing in more color and pattern,' says interior designer Sarah Kruse, founder of Storie. 'A simple room with a bed dressed well can feel much more finished than a more decorated room without a well dressed bed. Throw pillows can also help tie a room together, bringing in the colors that are elsewhere.'
In other words, for bedroom style, throw pillows are an essential. As for where to store them at night, let's begin with there they ought not to go. 'I would avoid storing your throw pillows on the floor, unless you have a carpeted room that you don't wear shoes in,' says Sarah. 'I would also avoid piling them onto a dresser or chair, so you don't see clutter as you settle into bed for calm,' she adds.
So those are the don'ts while below we've put forward the options that will keep throw pillows in great shape, and your bedroom a soothing sanctuary.
1. Make space in the closet
It is worth sparing some closet space to use for throw pillows at night – and we say that despite the fact that it's valuable storage real estate. Use closet organization ideas from the experts and you should be able to set aside the area you need for them.
You might consider the top shelf of a closet as one option. Smaller items can get lost stashed up here, but throw pillows are sizeable enough to be easy to grab in the morning, so it could be the perfect storage nook. Alternatively, make more of the area below hanging items that don't use the full drop below the rail. This is the ideal spot for the type of large freestanding drawers you can find online or in store that allow you to maximize closet space.
2. Choose a chest or bench for the end of the bed
If you don't already have a chest or bench at the foot of your bed, now's the time to consider one. It's a super convenient place to store throw pillows at night, keeping them right at hand for styling the bed once you're up and about in the morning.
A wood chest - like this reclaimed wood chest at Pottery Barn - can add an organic note to the room, while an upholstered storage bench like this bench at Target with a lid adds color and texture, and either will keep throw pillows completely concealed and dust-free during the night. If you prefer an open bench, opt for a design with a lower shelf for the throw pillows so they're tidily out of sight rather than filling up the surface you may want to sit on when you're getting dressed.
3. Bring in a basket
Choose a seagrass or wicker basket - we love the La Jolla basket at Serena & Lily - and you can stash throw pillows at the end of the day without creating a less than lovely pile that disrupts your bedroom decor (and your sense of calm and relaxation) as you turn in for the night.
A lidded version will keep them completely concealed or go for a tall open basket instead. Either way, you'll bring appealing natural texture to the bedroom.
An option that keeps the throw pillows on show, but ensures they don't look untidy, is a pillow fixture, such as this pillow rack at Amazon. One of these has four arms to hold a pillow pile in place.
4. Consider a window seat
Room for a window seat in the bedroom? A design with a lift-up lid is the ideal solution, allowing you to store throw pillows inside at night. It's also a great place to keep bed linen sets, so you don't have to go far for what you need when you're changing the bed.
You might, on the other hand, choose a design with upholstered seat cushions on which you can arrange the throw pillows as back cushions at night.
5. Tuck them into under-bed drawers
Choosing among bed frame types? Then consider underbed storage with either drawers or open storage below the mattress. Stashing throw pillows here takes little effort and makes getting the bed prepared for sleep and re-dressing it in the morning a quick process.
What's more, even in open cubbies the throw pillows won't be visible and interrupt the lines of your sleep sanctuary as you doze off.
FAQs
How many throw pillows do I need for a bed?
The number of throw pillows needed for a bed will vary. 'This really depends on the size of the bed,' explains interior designer Sarah Kruse, founder of Storie. 'If the bed is a king, we usually do three larger pillows in front of the sleeping pillows, then two smaller pillows in front of the three.
'If it is a queen, we usually use two regular size throw pillows and then a single pillow in front of that one. For a more casual look, you can also always put an extra long lumbar pillow for a nice pop of color or print if you don't want too many pillows.'
How do you store decorative throw pillows when not in use?
Always create a dedicated stash space for decorative pillows for the bed at night. This keeps them free of dust, will make them last longer, and ensures that getting the bed prepared for sleep, and dressing it in the morning, is a speedy task.
'The best places to store these pillows are at the end of your bed in a chest, a basket in the corner of your room, a top shelf in your closet, or under your bed if you have pull out drawers,' says interior designer Sarah Kruse, founder of Storie.
---
There are so many ways to style and arrange pillows so that your bed looks alluring at night, but key to this is having somewhere convenient and accessible to store them, otherwise they will end up on the floor.
Sign up to the Homes & Gardens newsletter
Decor Ideas. Project Inspiration. Expert Advice. Delivered to your inbox.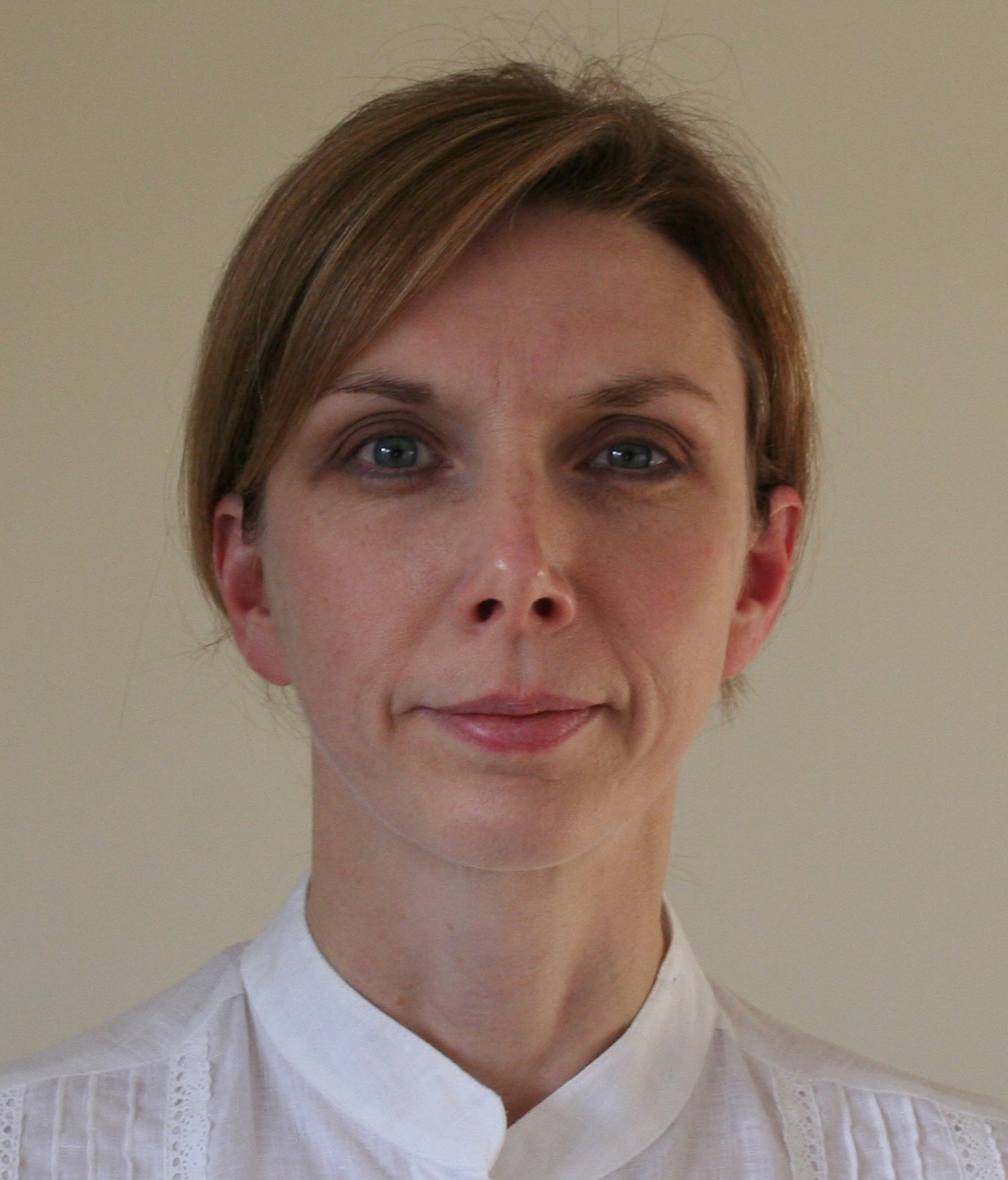 Sarah is a freelance journalist and editor. Previously executive editor of Ideal Home, she's specialized in interiors, property and gardens for over 20 years, and covers interior design, house design, gardens, and cleaning and organizing a home for H&G. She's written for websites, including Houzz, Channel 4's flagship website, 4Homes, and Future's T3; national newspapers, including The Guardian; and magazines including Future's Country Homes & Interiors, Homebuilding & Renovating, Period Living, and Style at Home, as well as House Beautiful, Good Homes, Grand Designs, Homes & Antiques, LandLove and The English Home among others. It's no big surprise that she likes to put what she writes about into practice, and is a serial house renovator.