5 Feng Shui entryway mistakes that are ruining your home – and the ways to dodge them
Discover the Feng Shui blunders the experts notice in entryways and how you can evade them in your home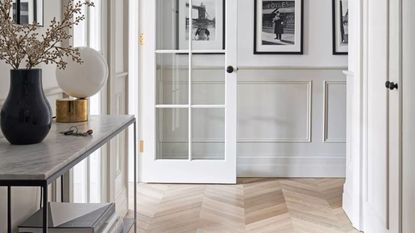 (Image credit: Davide Lovatti / Future)
Sign up to the Homes & Gardens newsletter
Decor Ideas. Project Inspiration. Expert Advice. Delivered to your inbox.
Thank you for signing up to Homes & Gardens. You will receive a verification email shortly.
There was a problem. Please refresh the page and try again.
Feng shui entryway mistakes compromise the power and potential of this part of your home. Chi, or the the life force, comes to your home via the entryway, and it's important not to impede its flow.
Understanding the meaning of feng shui allows you to create a home that is supportive and nurturing, according to practitioners of the ancient art. And, since it is the portal for chi, getting entryway feng shui right is crucial.
Here, we reveal the issues the feng shui experts see most often in entryways, and the solutions for them to help you create a balanced and harmonious home.
5 entryway Feng Shui mistakes
Feng shui teaches the art of creating environments that bring benefits to our lives. Bedroom Feng Shui optimizes the potential of our sleep spaces and living room Feng Shui improves the flow of positive energy in a home's gathering place.
Entryway Feng Shui, for its part, is vital in bringing this positive energy into a home. But what can jeopardize this process? These are the Feng Shui entryway mistakes experts observe and how to avoid them in your home.
1. Unwelcoming feel
The entryway is the first sight of your interiors and vital to creating good Feng Shui in your home, therefore not ensuring the space is welcoming is a mistake. 'If the foyer is garish, is hard to maneuver, and even has the wrong coloring, it is not welcoming for a visitor,' says Steve Kodad, Feng Shui master and co-owner/trainer of the Intrinsic School of Feng Shui.
'Most foyers are located in the center of the front of a home,' he continues. 'The dominant element (of the five elements) is water. A small water fountain makes a person relax and feel less threatened. Whenever a person enters an environment for the first time, there is concern subconsciously (will I be safe?)
'A mirror represents the water element also in Feng Shui and is a great way to bounce natural light into this area and make it cheery and warm. Following the Feng Shui mirror rules, mirrors should never be seen directly in front of the door when entering as they bounce the chi/energy back outside without being usable. They should be placed off to the side (either left or right).'
Be sure to think Feng Shui front door colors, too, as the door's appearance is crucial.
2. Poor lighting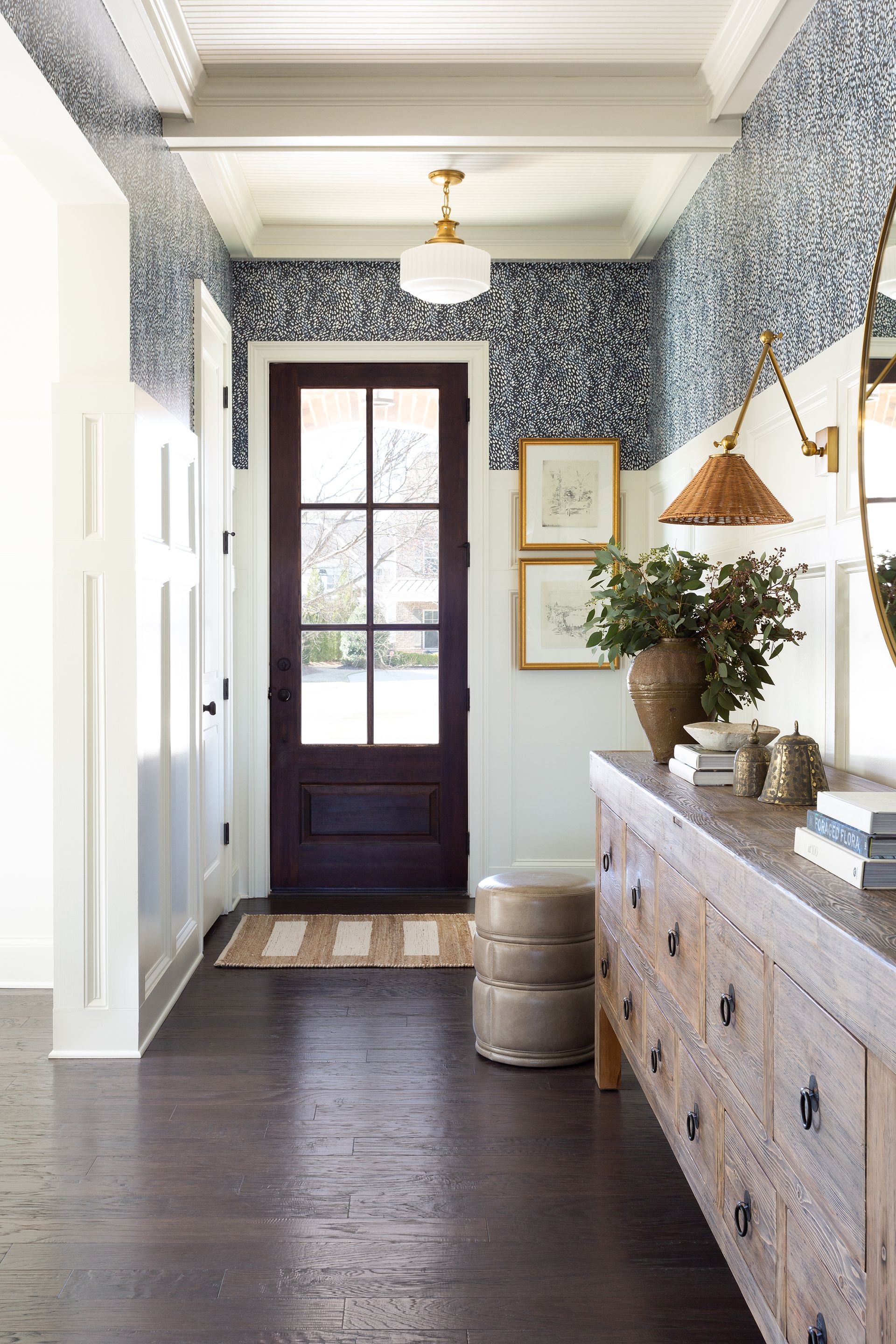 A badly lit entryway is one that's unwelcoming, but it's a mistake for another reason. 'Light represents fire energy and the ability to see clearly and be recognized and inspired,' explains Anjie Cho, New York-based interior architect, Feng Shui advisor, and author. 'That's one thing that having a brightly lit entry can support in one's life and in one's family.' Hallway lighting ideas can rescue a space that's dim to promote positive change.
3. Clutter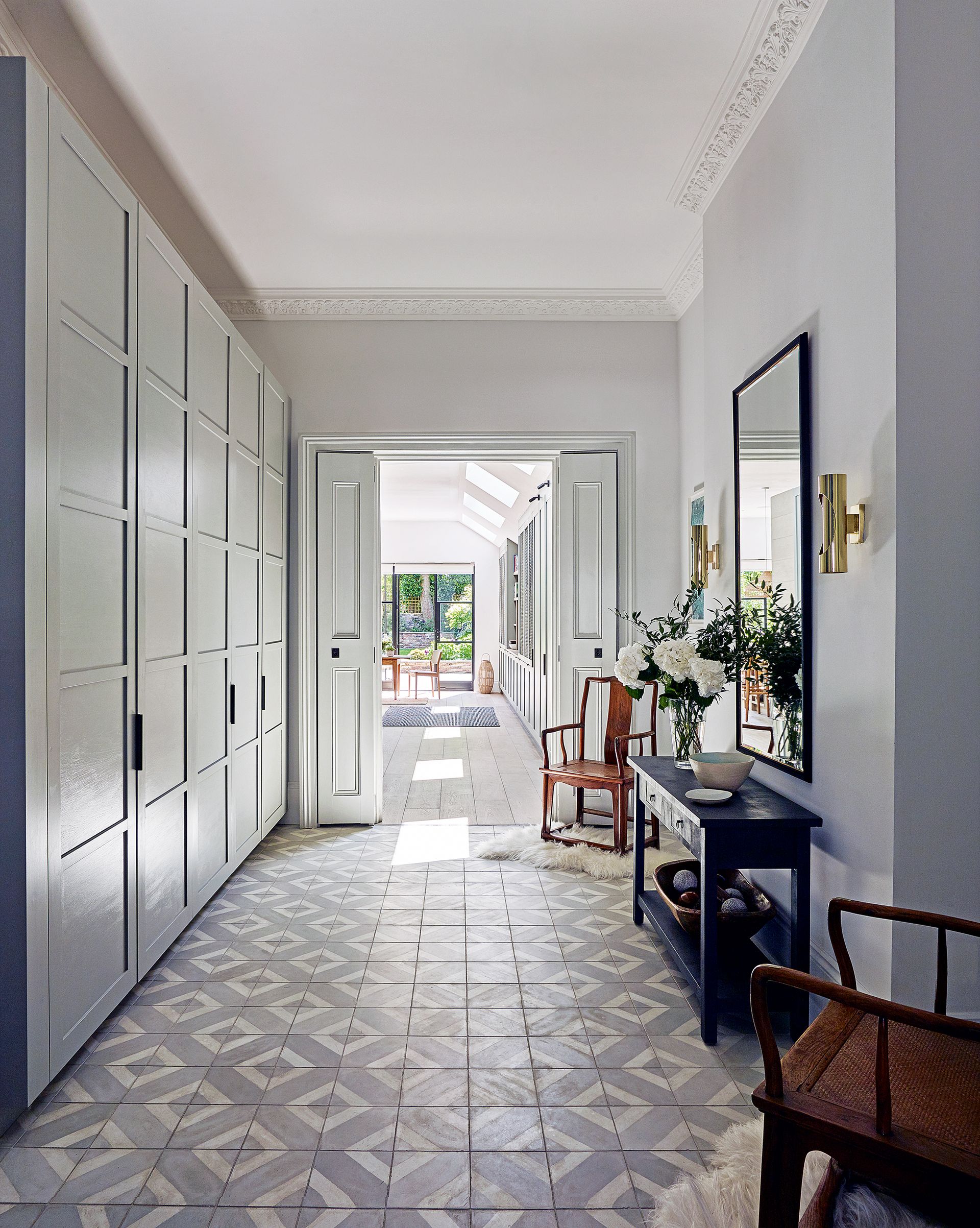 Entryway clutter is a no-no in Feng Shui and organizing an entryway well is the remedy. 'We always want to make maneuvering through our house simple, carefree, and without the concern of tripping and falling,' says Steve Kodad. 'Even a little disorganization in the foyer makes our subconscious fully alert (and concerned). Feng Shui has a huge effect on settling down our subconscious and our fight/flee wiring. So, the simple solution is to have no clutter and not a lot of stuff in the foyer.'
Anjie Cho agrees. 'Your entryway represents your face to the world and how the chi from the outside world comes into your home and that chi, that life force energy, is not just health but it's also opportunities,' she explains.
'When you have a lot of clutter, whether that means a trashcan in the outside area or when you have a lot of things accumulating like shoes or clothes, or if you're accumulating so much clutter in the entryway that the door can't open all the way, or you have hooks behind the door so the door can only open 45 degrees, all those are indications that there's too much clutter – especially when one is actually blocking a portion of the door so it cannot open the full 90 degrees – indicating that there is an inability for chi to come into your space.
'It's like when you're meeting someone and you put a hand in front of your face or there's a wall between you and other people and other energy and other opportunities in the world so ideally you want to clean that up and reduce the number of objects that you have.'
4. Direct view to the back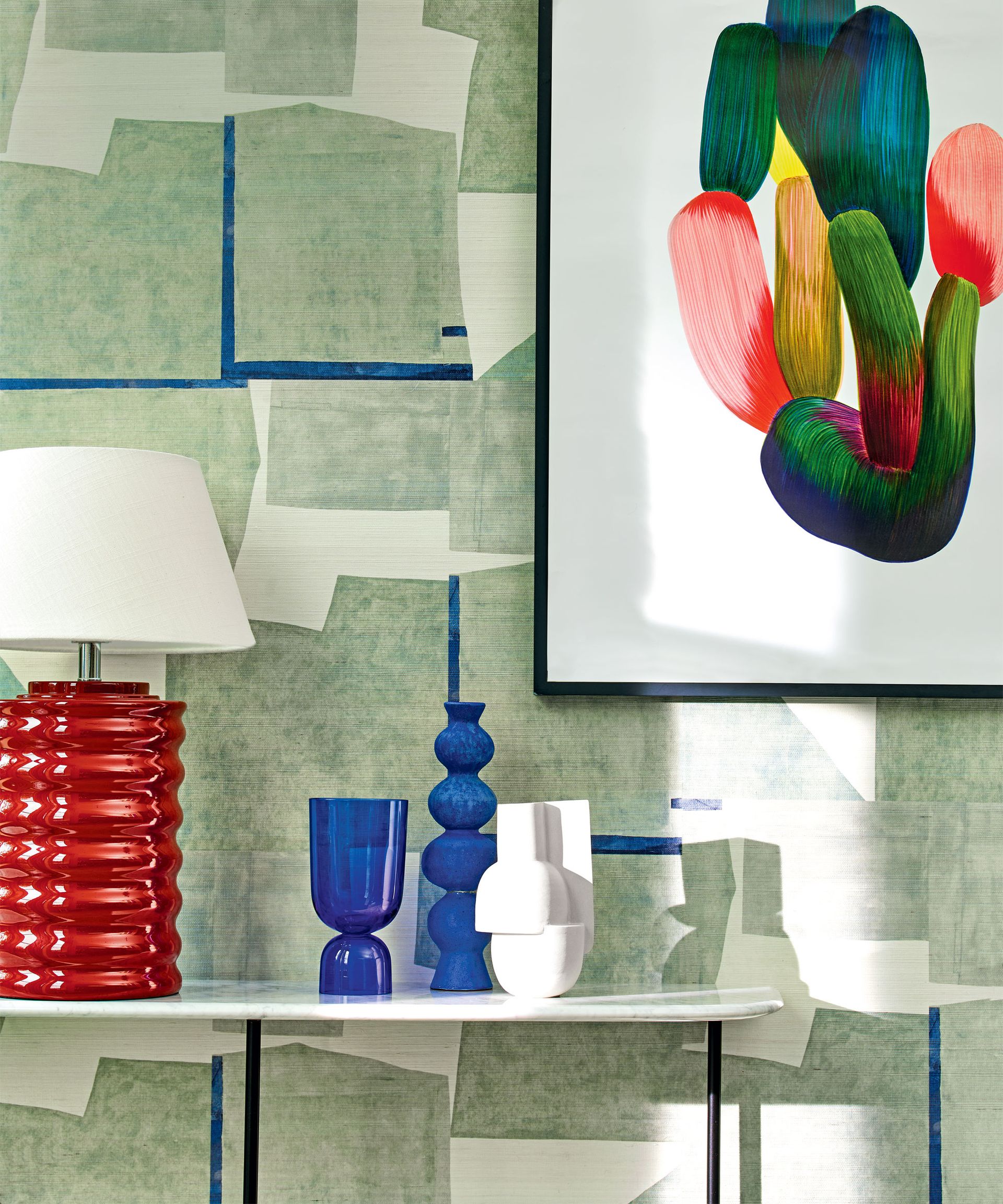 A view from the entryway directly to the back of your home can be a feng shui mistake. 'Many homes permit a person walking in to see a bank of windows or a sliding glass door in the back directly,' says Steve Kodad. 'This situation allows the chi to quickly move towards the backyard and leave without helping us.
'Views like a swimming pool, the ocean, a beautiful mountain, or even gorgeous landscaping capture our attention quickly when entering and take away our focus and that of the energy we have worked so hard to entice by our curb appeal upfront.
'We want this focus and this energy to "pause" for a time inside in the foyer first. A colorful area rug inside the front door will help with this short pause. Some lovely, colorful paintings that make a visitor to look at them first as part of entryway wall decor can help also.'
5. Neglect of repairs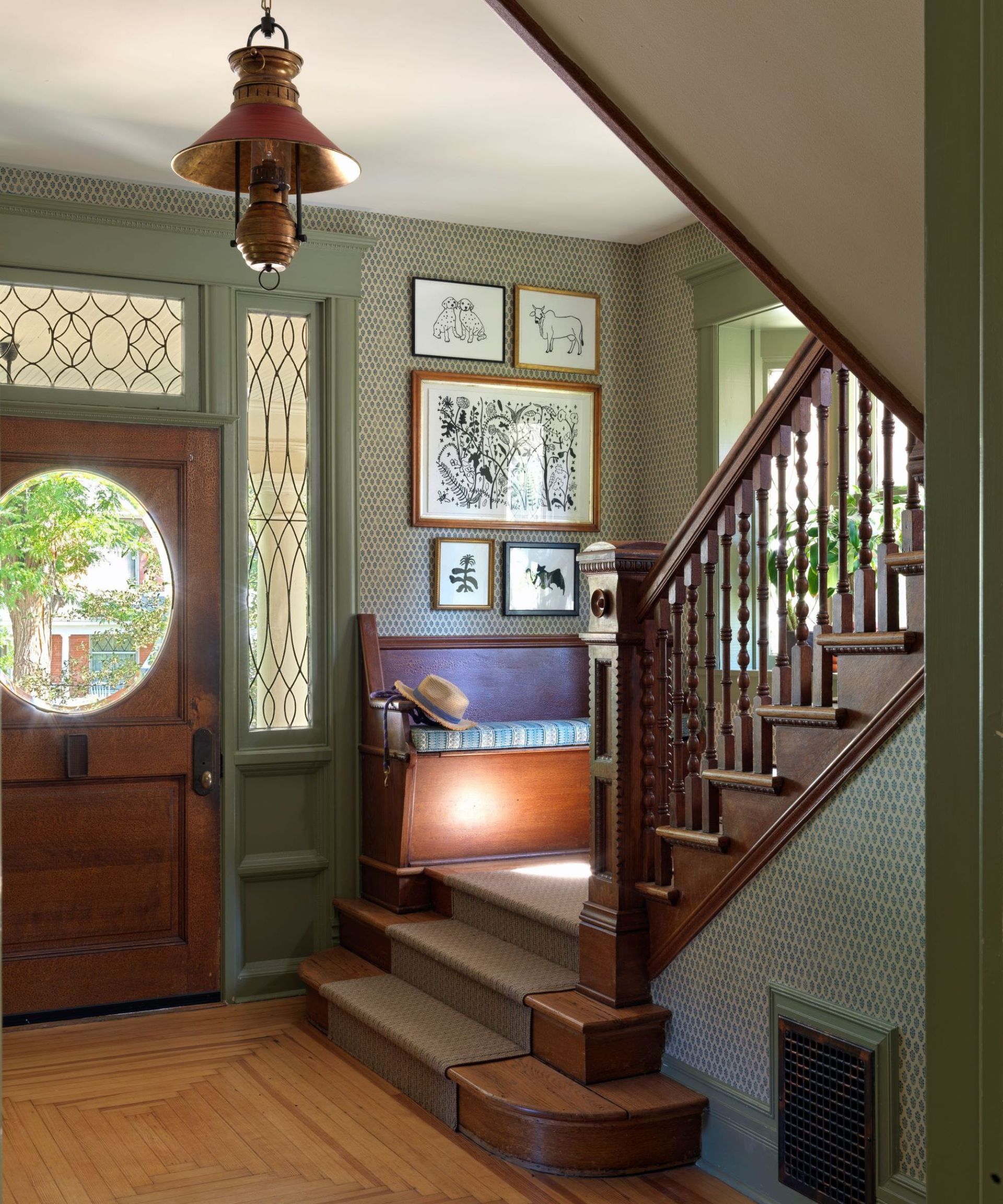 It's important to make the repairs any home requires over time, but it's also an issue in Feng Shui. Notice 'any kinds of fixes or repairs that are required at the front door, any squeaks,' cautions Anjie Cho.
'Those squeaks or difficulties like a lock that always sticks, the whiny hinge, all of those things, are easy to overlook as they become very mundane. You can't hear them anymore but they are there and they cause stress and over time that wears down your levels of health and happiness.'
FAQs
What can I put in my entryway for good luck?
Living plants can bring good luck to the entryway in Feng Shui. Feng Shui plants bring positive energy and represent the wood element in this ancient art, which is said to cultivate healing and growth. Note that dried plants are considered some of the unluckiest items to have in your home (along with dead plants), so swap any dried arrangements for fresh, healthy plants.
---
An entryway is a crucial part of your home. 'A foyer is the first glimpse of someone's interior,' says Feng Shui expert Steve Kodad. 'It can be inspiring, attractive, scary, or even cluttered. It is our first idea of the person(s) who reside inside.' Following Feng Shui principles can make the first impression a good one and help create a welcoming feeling in your home as part of making a Feng Shui house happy.
Sign up to the Homes & Gardens newsletter
Decor Ideas. Project Inspiration. Expert Advice. Delivered to your inbox.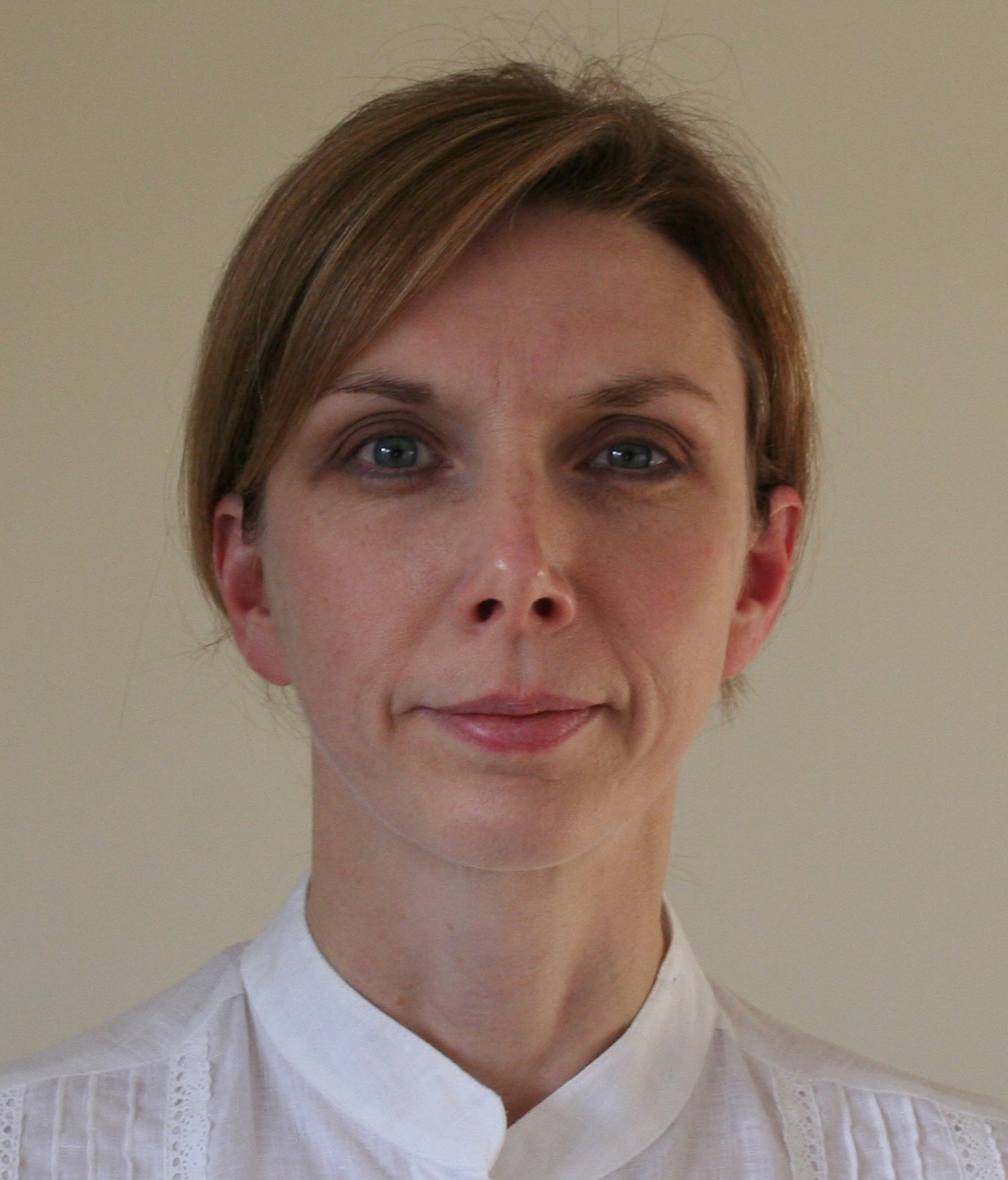 Sarah is a freelance journalist and editor. Previously executive editor of Ideal Home, she's specialized in interiors, property and gardens for over 20 years, and covers interior design, house design, gardens, and cleaning and organizing a home for H&G. She's written for websites, including Houzz, Channel 4's flagship website, 4Homes, and Future's T3; national newspapers, including The Guardian; and magazines including Future's Country Homes & Interiors, Homebuilding & Renovating, Period Living, and Style at Home, as well as House Beautiful, Good Homes, Grand Designs, Homes & Antiques, LandLove and The English Home among others. It's no big surprise that she likes to put what she writes about into practice, and is a serial house renovator.