How to fix a drafty door – 6 ways to stop cold air getting through
Don't suffer through the winter – our tips for blocking and preventing cold drafts will keep your entryway cozy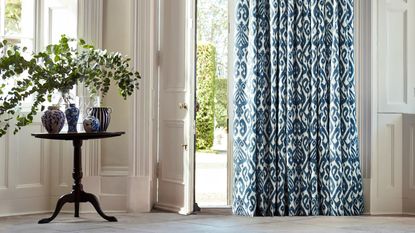 (Image credit: Blinds2Go/Sanderson)
Your door and entryway serve a practical purpose, of course. But more than that, they are the welcoming point to your home, a literal 'shelter from the storm'. So if they are cold and drafty, you're making a poor first impression. Enter – if you'll excuse the pun – our tricks to fix a drafty door.
Eliminating that blast of Arctic air for good might be the best front door idea you tackle this winter, and far more affordable than replacing the door completely. Our tips might also serve as a stop-gap (literally) if you're considering investing in a new door, or renovating an existing one.
You might only need to spend a few dollars to make a big improvement to your home. Plus our tips won't just block out the draft. They can get rid of condensation and prevent mold from building up.
1. Replace the glass
'Poorly fitting doors and weather-worn windows are a main cause of heat loss within the home,' says glazing specialist Allan Reid of Art Windows & Doors. 'Draughty, single-glazed windows are some of the worst culprits as they offer very little in the way of insulation.'
Companies such as Glass Doctor can supply custom inserts for both storm door and entry doors. These include double-pane glass that will reduce drafts, and energy efficient glass that both reduces your energy bill by serving as an insulator, and blocks harmful UV-rays that can damage furniture and fade fabrics.
2. Apply window insulation film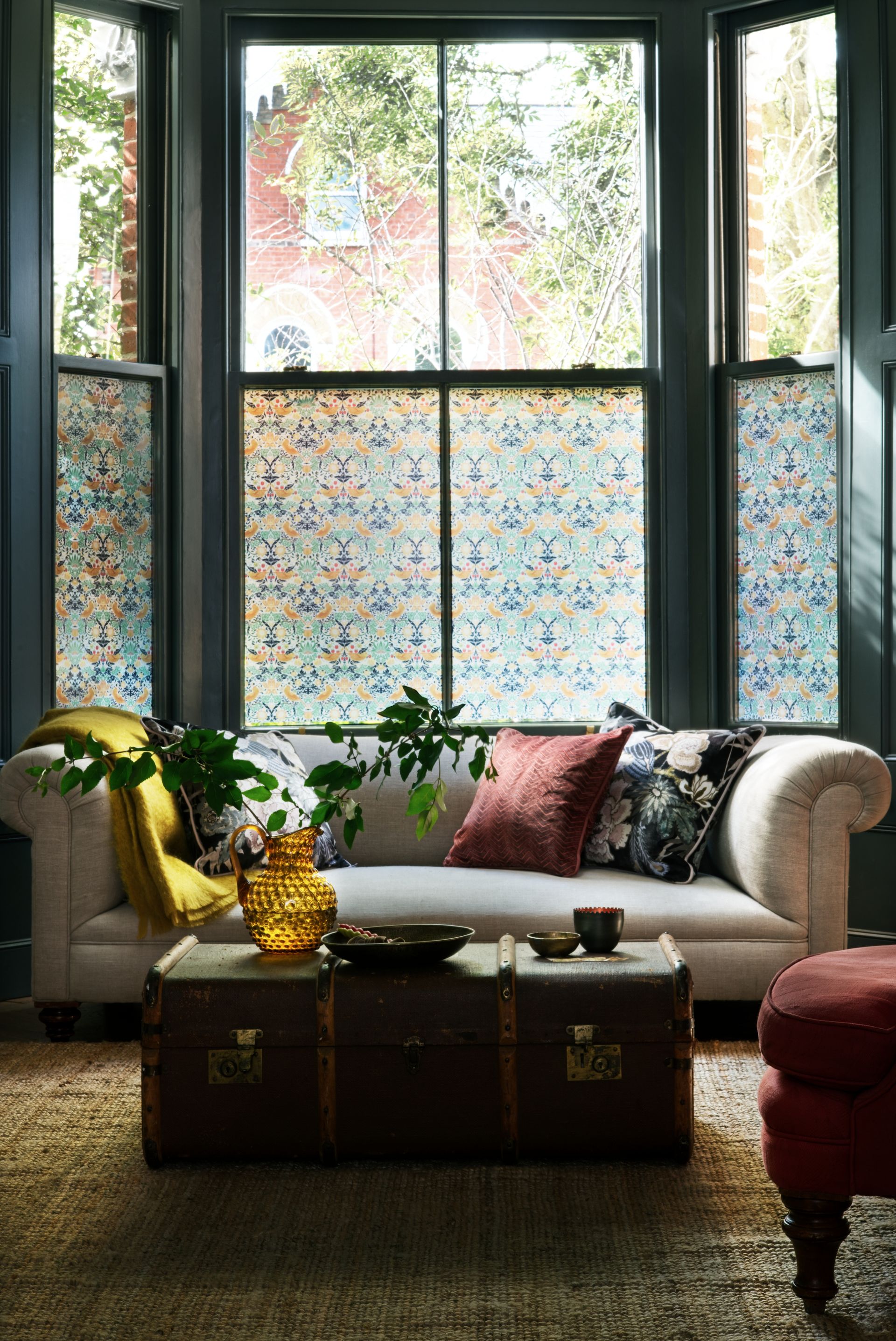 If replacing your glass is too costly, consider following a one of our favorite DIY draft proofing tips – buy a window insulation shrink kit. They are widely available in most hardware stores, or online, and are very inexpensive
The kits include a plastic-shrink film, which is applied to the indoor window frame with double-sided tape. Next, you heat it with a hair dryer to remove any wrinkles and shrink the film for airtight insulation.
But while it's a cheap and effective method, plastic-shrink insulation can give your windows a cloudy, shrink-wrapped look, which you may find unsightly. It's therefore best for smaller panes of glass, where the wrapping is less obvious or it looks like a deliberate style choice.
Frost King's 42in x 62in clear heat-control window film Kit (3-Pack), is $5.28, Lowe's
3. Hang a curtain
'Door curtains are not a new concept,' says Natasha Painter, Head of Marketing at Blinds2Go. 'In the days before central heating heavy drapes would be hung across doors to ward off cold drafts and now we are seeing customers revisiting this concept. From an aesthetic point of view, fitting a front door curtain also allows you to add a wonderful splash of color to your hallway, bringing a touch of elegance into the space.'
'You can install a door curtain quickly and easily with a simple pole-and-clip system, but the downside is that it will support a medium-weight fabric at most,' says Homes & Gardens' Editor Lucy Searle. 'For good insulation, we'd recommend a think chenille or velvet, or a curtain with a thermal lining, which will need a fixed pole and curtain rings.'
4. Use weatherstripping tape
Another affordable anti-draft technique that you can tackle yourself is to apply weatherstripping tape across and gaps or cracks in window panes and frames. Often rubberized, you can apply. it in sub-zero temperatures and it will also prevent moisture build up and damp.
'Like insulation film, weather sealing is easy to buy online or in hardware stores,' says Allan Reid. 'All you need to do is cut long strips to fit the dimensions of your windows and then peel and stick the sealing to the frame to close any gaps.'
But Allan does have a warning, particularly for those with painted doors. 'Rubber sealing is a cheap and effective solution that has a minimal impact on the look of your windows. You can, however, potentially damage paint or leave a sticky residue when removing the seal.'
M-D 100-ft x 2-in Clear Polyethylene Window Tape Weatherstrip, is $9.38, Lowe's
5. Buy or make a draft stopper
Also referred to as 'draft snakes' – or 'draught excluders' in the UK – draft stoppers are stuffed fabric tubes that sit at the bottom of your door to trap drafts. Just head to Etsy and you'll find a huge number of choices.
When buying we recommend that you choose a design that fits snuggly along the full width of your door to ensure no air can escape. Ideally it should be slightly longer than the door itself.
If you can't find the perfect fit – or are up for taking on a project (it's a great fall craft idea) – you can make your own draft stopper by sewing a tube of fabric and filling it with dry rice. It's a great way to use up fabric remnants or to upcycle old bedding material.
6. Fit draft brushes to mail slots and doors
If you have a mail slot in your door, it's likely you're feeling more of a draft. In which case, you can invest in a thick brush plate that stops cold air getting into your home. The plate is easily fitted and quickly attached to the internal side of any external door, and are available in an array of styles to suit.
Similarly, you can buy brush seals, often called door sweeps, that fit to the bottom of your door, to prevent any drafts from coming through at the base of your door frame. These can be fitted professionally, or you can opt for an affordable DIY adhesive option.
Frost King 42-in black adhesive door sweep, is $8.88, Lowe's
Should I buy a new entry door?
A new entry door can be costly – not just for the door itself, but for fitting. According to Home Advisor, the average cost to install an exterior door is around $1,157 for materials and labor, based on what users of the company's 'find a pro' service report to have spent. So it's far from a cheap option. However, a new door can obviously improve curb appeal and make your home more secure to help prevent burglary, as well as eliminating drafts.
Managing director of Stormclad, John Evans, says: 'Preventing excess heat loss where possible in your home is so important, as you want to live comfortably and efficiently when it comes to energy bills. Poorly fitted, old or damaged front doors will allow heat to leak out through the sides and glazing – so choosing a quality, well-fitted door is key to preventing drafts.'
'Modern door styles can also ensure that your home stays cooler in the summer months, and this helps to balance the interior temperature to provide comfortable living conditions. All quality doors will meet performance standards and will be awarded with a 'U' value or factor.'
In the States, a U-value close to 0.10 represents the most energy-efficient, best performing door for a cold climate. Anything with a value of 0.2 or below is extremely well insulating, but it's more common to see doors with a U-value of around 0.5.
Go as low as you can for a door that will keep you and your family snug, and make your hallway a hospitable entrance for guests, whatever the time of year.
Sign up to the Homes & Gardens newsletter
Decor Ideas. Project Inspiration. Expert Advice. Delivered to your inbox.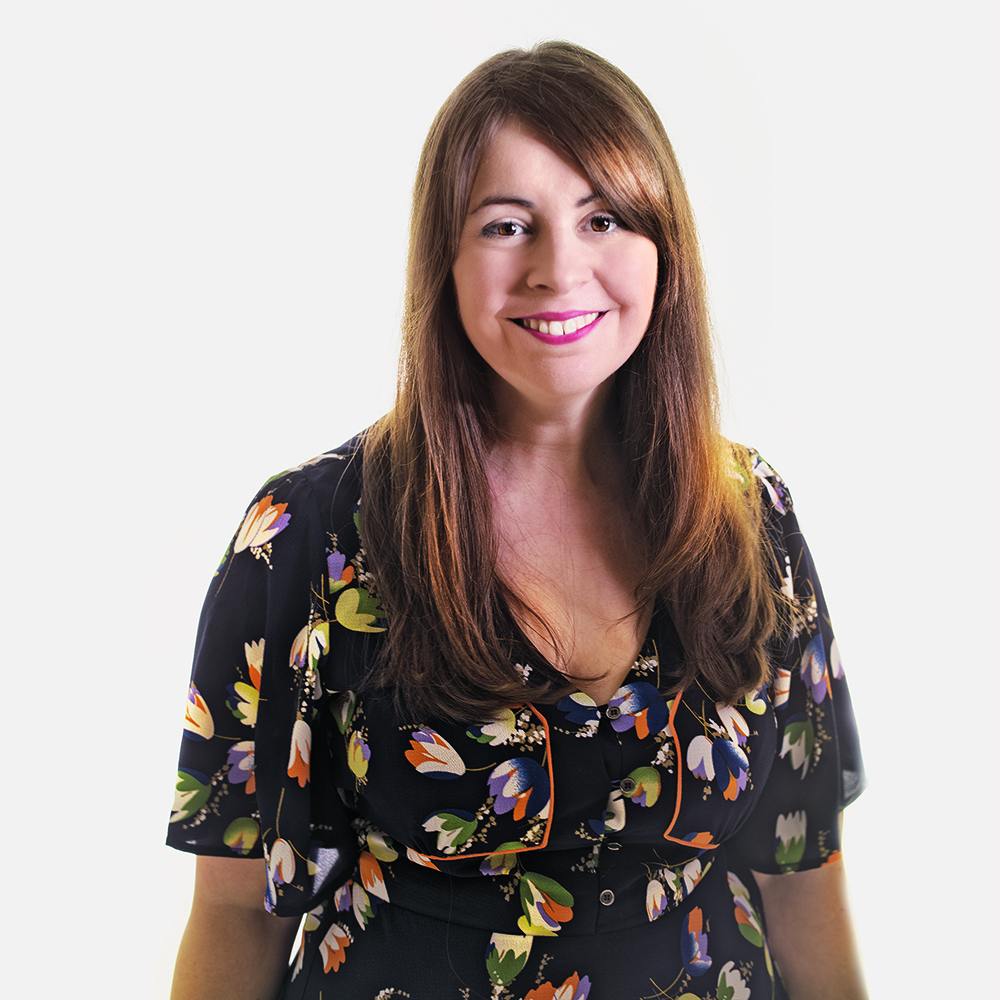 Editor-in-Chief, Homes Audience
Amy Cutmore is Editor-in-Chief, Audience, across Future's Homes portfolio. A homes and interiors journalist of 20 years standing, she has spent much of that time writing about technology, appliances and kitchens. While other people count how many countries they've visited, Amy tots up how many countries' washing machine factories she's toured (it's eight by the way, from South Korea to Slovenia). She can't leave the house without a decent pair of noise-cancelling headphones, and is always ready to explain an acronym – be it QLED, DAB or HDMI.