How to decorate for fall without pumpkins – 6 expert ideas for stylish looks
6 ways to infuse your home with fall motifs without reverting to the obvious decorations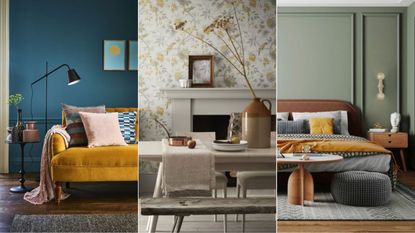 (Image credit: Willow & Hall / Little Greene / Industville)
Sign up to the Homes & Gardens newsletter
Decor Ideas. Project Inspiration. Expert Advice. Delivered to your inbox.
Thank you for signing up to Homes & Gardens. You will receive a verification email shortly.
There was a problem. Please refresh the page and try again.
Is it possible to decorate for fall without pumpkins? While pumpkins have long been a staple of the season, there are plenty of inventive ways to adorn your home with the warmth and richness of the season without them.
Finding elegant alternatives to pumpkins is all about incorporating subtler seasonal motifs, from creating displays with fall decor, to finding vibrant and muted fall color schemes.
If you are struggling for inspiration for how to decorate for fall without pumpkin ornaments or just want some pumpkin-free fall inspo, you've come to the right place. Our experts have provided their top recommendations, while avoiding the obvious.
How to decorate for fall without pumpkins
There are plenty of exciting fall trends that don't include pumpkins, all of which can be customized to your personal preferences. These captivating ideas can also be longer lasting options that will elevate your home year-round.
1. Employ rich fabrics and tones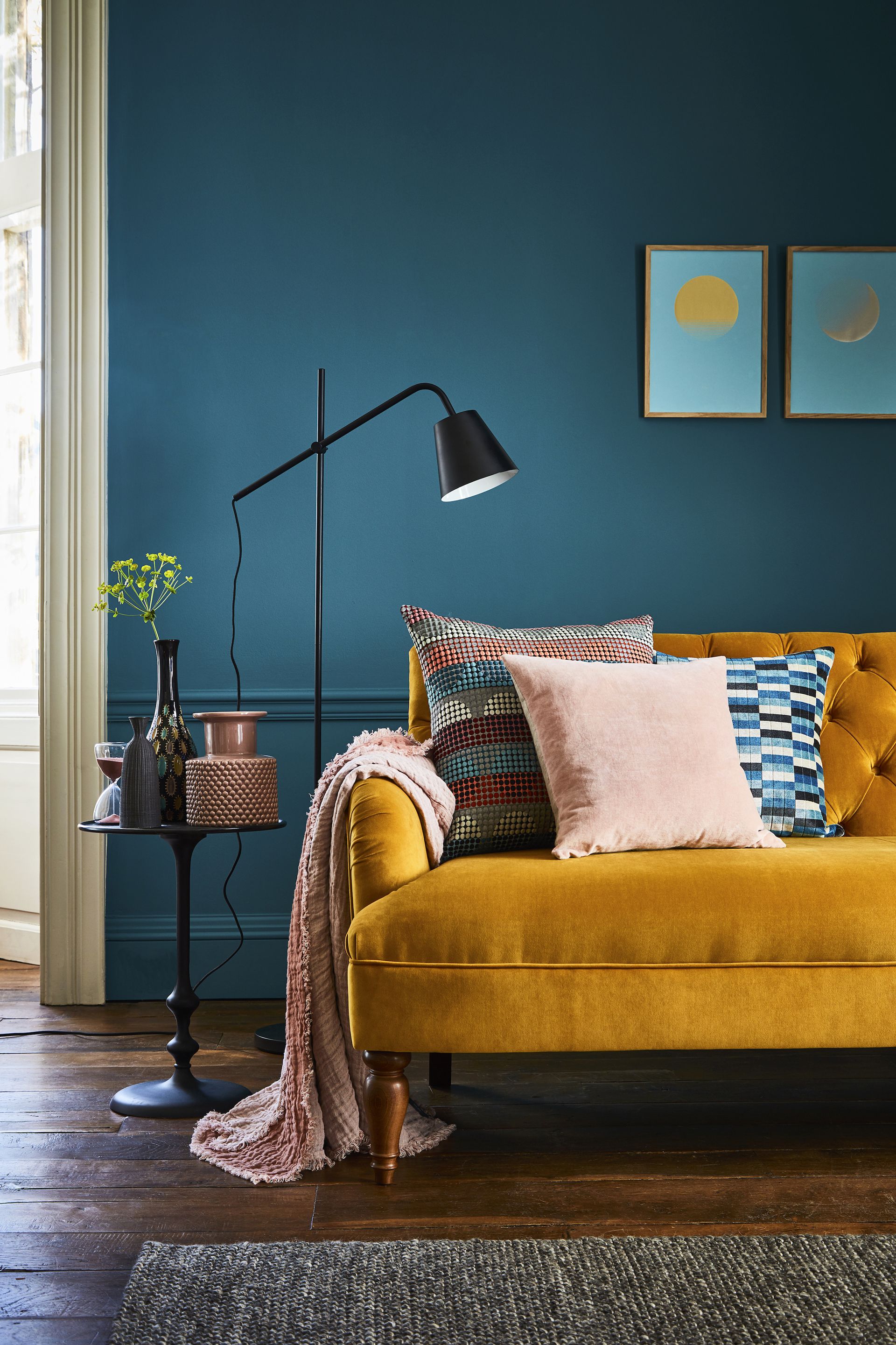 Choosing cozy fabrics in rich colors is the perfect way to counteract the cold and dark of outside, instead creating an bold and inviting space.
Interior designer Jane Thompson suggests, 'Incorporate fall's warm color palette into your decor. Instead of pumpkins, opt for a range of deep oranges, rich
burgundies, and earthy browns'.
Colors such as rust, forest green, mustard yellow, and deep red can also be particularly impactful.
Jane continues, 'These hues can be integrated into throw pillows, area rugs, and drapery. Consider layering different textures, such as wool, faux fur, and knits, to evoke a sense of warmth and comfort reminiscent of fall.'
An easy way to begin can be by swapping out smaller items for those with cozy fall textiles. 'One way to incorporate fall into your home is re-doing your throw pillow covers with a new color palette,' says interior designer Brooke Spreckman. 'If you have lighter tones, try swapping all of them out with a richer palette of fabrics.'
If you are looking to invest in fall-inspired furniture, consider a vibrant sofa or armchair with fall tones such as burgundy, burnt orange, forest green, and mustard. You can then decide how to decorate the rest of your space around this statement piece. We've listed some of our top fall picks below.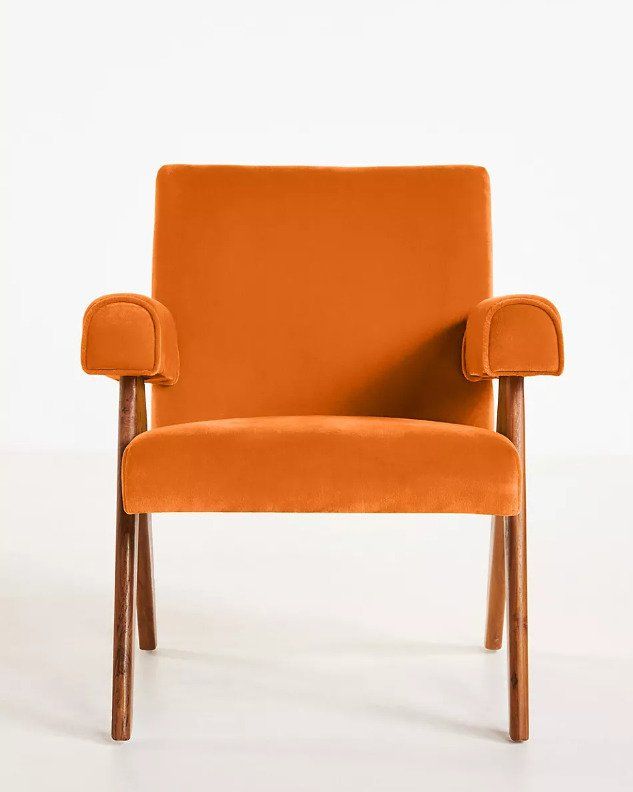 Was $898, now $628.60
Made from reclaimed teak wood and velvet upholstery, this chair nods to mid-century design whilst uplifting the home with its pop of bold color.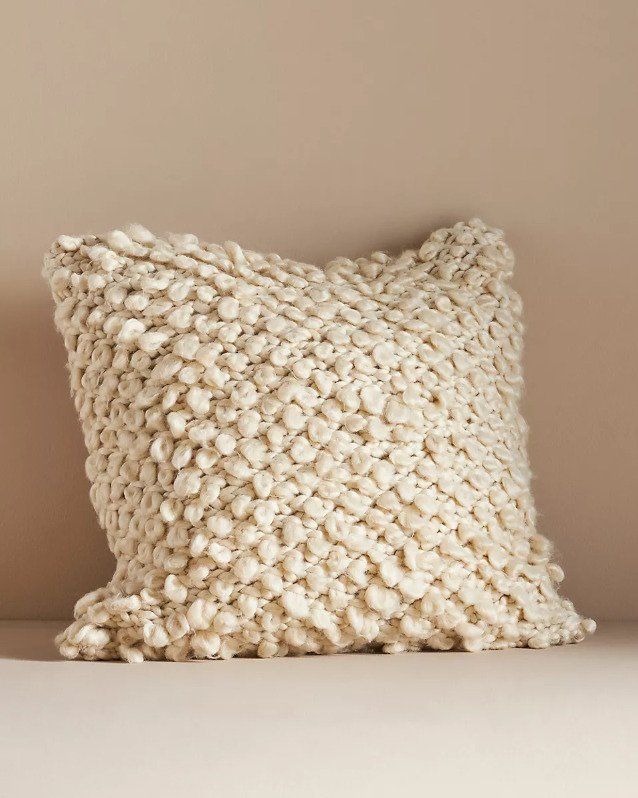 $88.00
For ultimate warmth this fall, this pillow is guaranteed to bring the cozy-factor to either the bedroom or living room. Its neutral color means it pairs well with lots of design styles.
2. Create a fall display
While many fall displays are often packed with pumpkin decor, there are numerous gorgeous alternatives that can be used to create a stunning centerpiece for a dining table, on a mantelpiece or dresser, or for styling a coffee table for fall. As far as finding a low cost and highly personalized way to decorate for fall, this is easily one of our favorite fall decor ideas without pumpkins.
For fall table decor ideas, why not create a dining table setup with fall-inspired napkins, dishes and a seasonal garland?
One easy way to create a contained display is by doing so on a tray. Use trays that ooze the fall aesthetic, such as those in dark wood, and create a purposeful display with seasonal foliage and finds. This can even include scattering a few pine cone decorations and acorns around.
Candles and candle holders are a great decoration that can be used as the focus of a fall centerpiece, or just as a smaller display item. You can even make a candelabra centerpiece by incorporating flowers, wheat and berries. This is also a great way to make your house smell like fall.
You can use natural elements to create a display by filling a vase with fall flowers or decorate with dried flowers. You can also fill decorative bowls with fall elements such as berries, pinecones or potpourri.
Below are some of our favorite decorative fall items to inspire you.
3. Display natural elements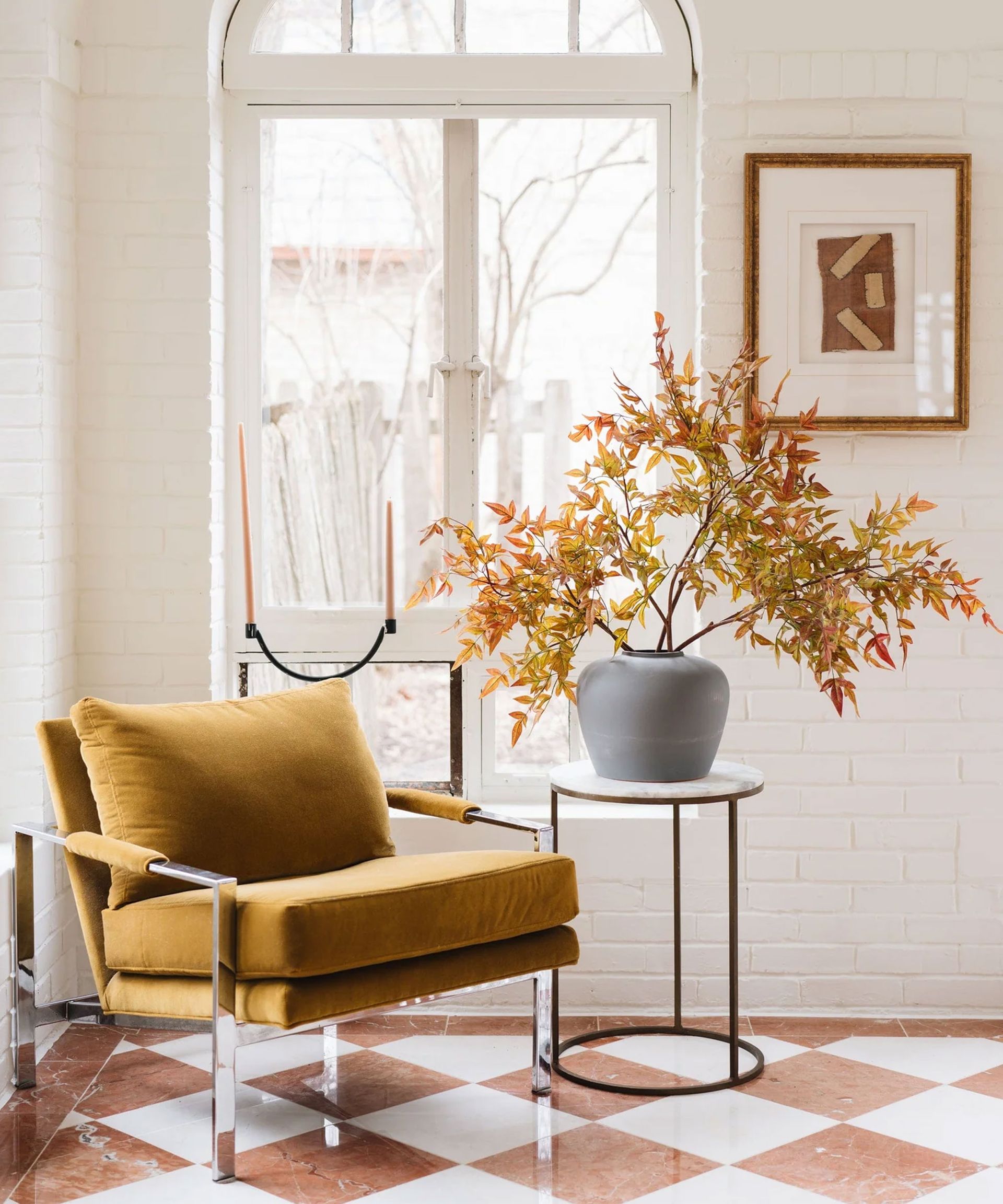 Fall is synonymous with beautifully colored leaves, twigs, berries, ferns, pine cones and so much more, and all of which can become beautiful seasonal decorations that don't feature pumpkins.
Tess Twiehaus, interior designer at Tess Interiors says, 'My favorite thing about fall is watching the leaves change, bringing those rich shades of gold and auburn indoors by gathering branches from your very own neighborhood and putting them on display. Bonus points for a branch that's extra large and brings a sculptural element to your decor.'
You can choose natural elements to decorate with that reflect your color scheme choices, or use options that work to contrast your decor. For example, bright colored leaf arrangements can serve as captivating focal point in a room with an otherwise muted room color scheme.
'Alternatively, in a room already packed with fall colors, you could opt for an arrangement of dried flowers and bare branches, maintaining a sophisticated, fall aesthetic.'
'Utilize autumnal foliage like dried leaves, branches, and wheat stalks,' advises James Harrison, interior designer at Architecture Ideas. 'Create elegant preparations in vases or wreaths to infuse your home with a hint of fall without conventional pumpkin decor.'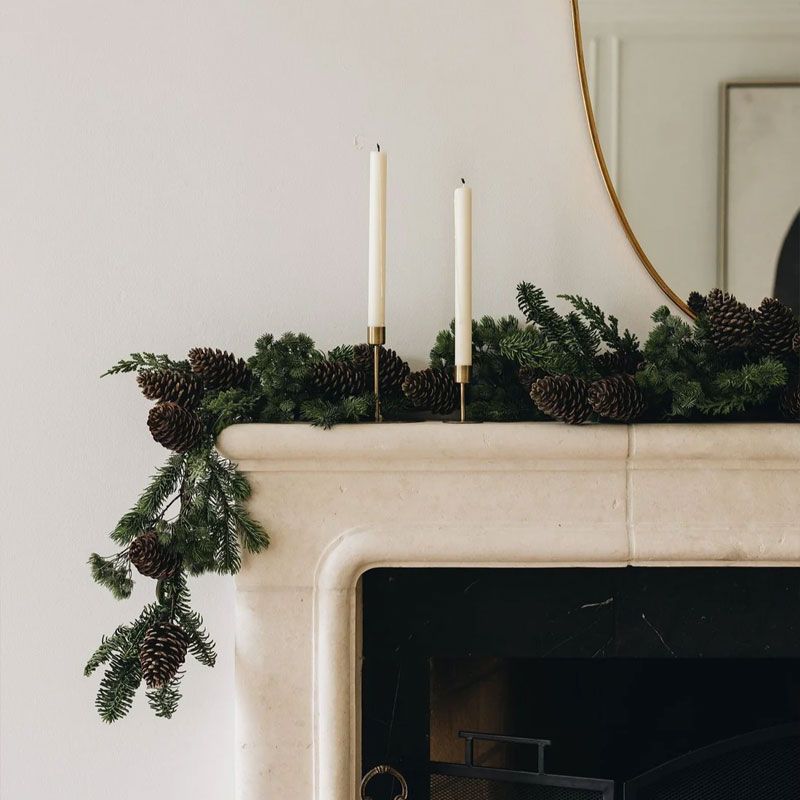 Real Touch Spruce and Pine Cone Garland
$88
This real touch spruce garland has lush holiday greens and pine cones that bring the feeling of nature to tablescapes and mantel centerpieces.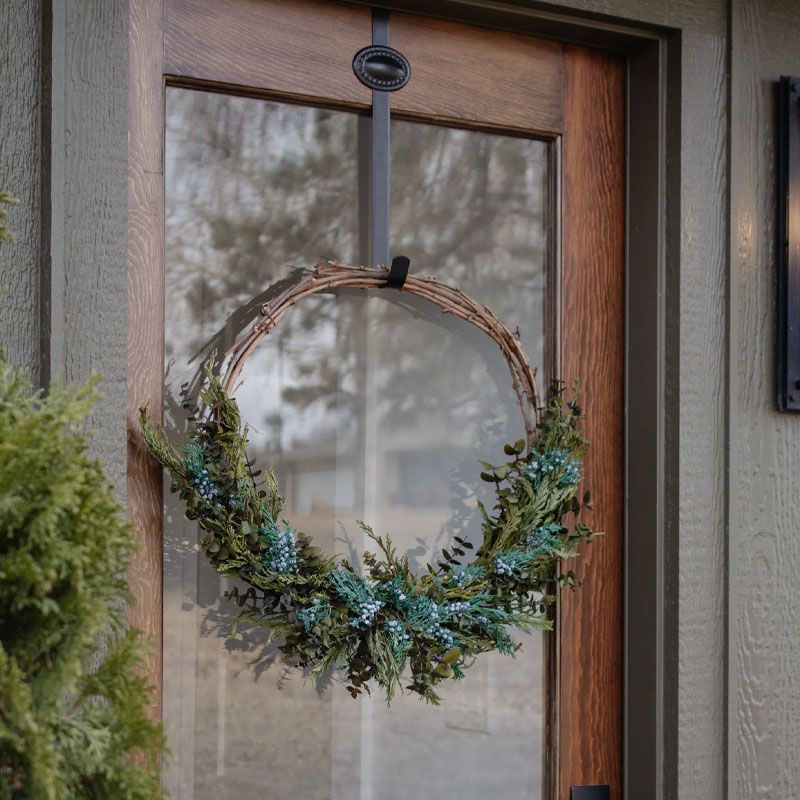 Juniper and Cedar Pinecone Forest Wreath
$38.55
Hang this fall wreath on your door or above your mantel, and let the natural, fragrant greens fill your home with the delightful aroma of nature.
Interior designer, Tess Twiehaus, is the founder of design firm, Tess Interiors, a full-service interior design studio creating bespoke, expressive spaces for high-end residential and commercial clients.
4. Utilize rustic elements
One of the best and most understated ways to seamlessly integrate fall motifs into your home without pumpkins is by decorating with rustic elements, creating a farmhouse-inspired aesthetic that is very on-trend this season.
This can be done in any room in the house, and in so many different ways, from finding antique or distressed wood furniture, using rustic linen for bedding, finding natural materials like woven placemats for dining, to openly displaying copper pots, and more. This is an effective way to create a charming and cozy atmosphere.
Was $14.40, now $18
Investing in a good set of napkins is a must for hosting dinner parties. I love the understated and natural feel of these ones, made from 100% linen and with elevated fringe detailing.
Was $195, now $175.50
Crafted from ash wood, this stool features sculptural detailing which gives it a vintage look. A practical addition to the bathroom, this is the ideal furniture piece to upgrade your bathroom with this fall.
5. Create mood lighting
'Nothing says fall like the warm glow of candles and lanterns.' says Jacky Chou, Principal and Director at Archute. 'They create a cozy and inviting atmosphere that is perfect for relaxing or entertaining. You can use candles and lanterns of different sizes, shapes, colors, and scents to suit your mood and style.'
As well as being beautiful decorative items, the best candles, lanterns and string lights can create a cozy hue that is unmatched by any other decoration and is one of the most effective ways to create an fall atmosphere.
Jacky continues, 'You can also use them to accentuate other decor elements like wreaths, garlands, or mantels. For example, you could place some pillar candles in a metal tray with some pine cones and nuts or hang some lanterns from your porch or balcony.'
Principal and Director at Archute
Principal and Director at Archute
Jacky Chou
Jacky Chou is the Principal and Director at Archute, an editorial magazine about architecture, home and garden. They have been referenced by The New York Times, Bustle, House & Home, Bloomberg, and Angi. Jacky also his own an online interior design company as well called Laurel & Wolf.
6. Decorate with muted fall colors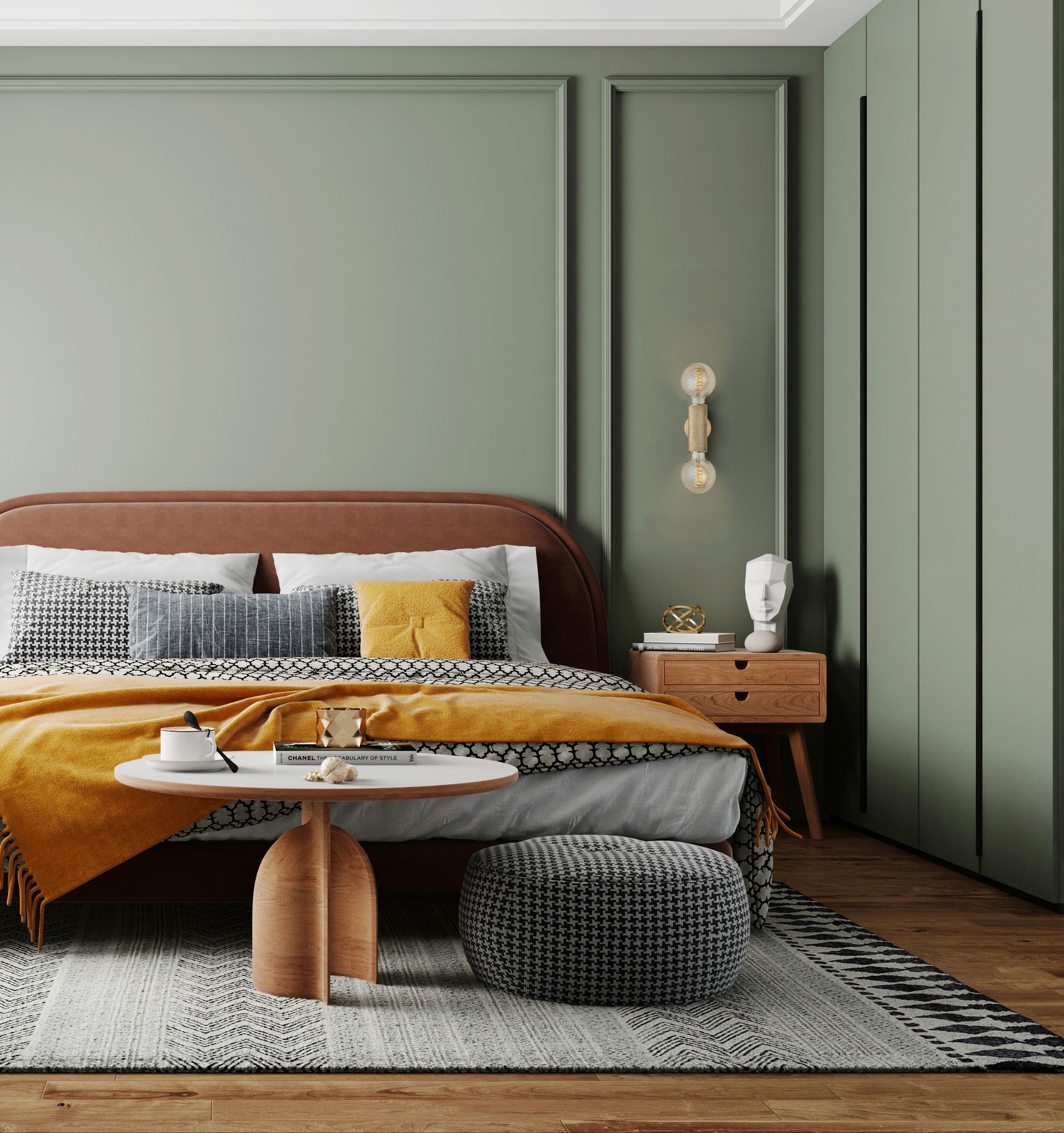 'The holidays are about being warm and cozy. This year, we are using muted versions of the traditional holiday colors instead of bright colors and patterns,' says Jennifer Verruto, Founder and CEO of Blythe Interiors. 'Opt for a neutral palette with selective small pops of color and subtle textures – this allows your seasonal decor to easily blend in with your existing pieces, making your space feel more cohesive and thoughtfully curated.'
We have a guide on the best fall living room colors and the best fall bedroom colors to inspire your color choices.
When it comes to decor items that aren't pumpkins, Jennifer Verruto suggests: 'Incorporate decor with longevity. You'll save time, space, and money by investing in decor that isn't just for a specific holiday, but rather that can last you from fall through winter and even into the new year!
'For example, ditch that bright orange vase for a simple gold one instead. Something neutral, yet festive like gold, can easily be updated to reflect a specific season or mood. For fall, throw in some gorgeous, dried florals and then swap them out for something more wintery like holly leaves when the time arrives.'
Hendricks Chocolate Cotton Shams
Was $78, now $62.40
These pillow are the perfect addition to the bedroom to create a cozy space. Made from 100% cotton, they have a soft textural feel and this chocolate color is the ultimate fall-inspired neutral.
Gabriella Block Print Quilt
Was $298, now $238.40
Opting for a textured quilt is a stylish way to add warmth to your bedding whilst also creating a layering effect. The soft floral print on this one adds elegance and character whilst its colors remain paired back.
Jennifer Verruto is Founder and CEO of Blythe Interiors. Blythe Interiors has of a team in Spokane, WA, and a San Diego Design studio/showroom as well as an online shop.
FAQs
What is the easiest way to decorate for fall without pumpkins?
Draping a fall garland over a mirror, doorframe, mantelpiece or around a bed frame is one of the easiest ways to decorate for fall without pumpkins. Opt for a garland with fall colors and accents to create an eye-catching display.
---
Interior designer Brooke Spreckman suggests a final way you can decorate your home for fall without using pumpkins: 'One way to prepare for the fall is to start collecting vases and larger accessories that add warmth to a space. A new large vase that you can style with fall florals can add a statement to any room! Rather than using the same simple glass vases used throughout the year, make it a point to shop for a few new pieces that have that fall warmth.'
Sign up to the Homes & Gardens newsletter
Decor Ideas. Project Inspiration. Expert Advice. Delivered to your inbox.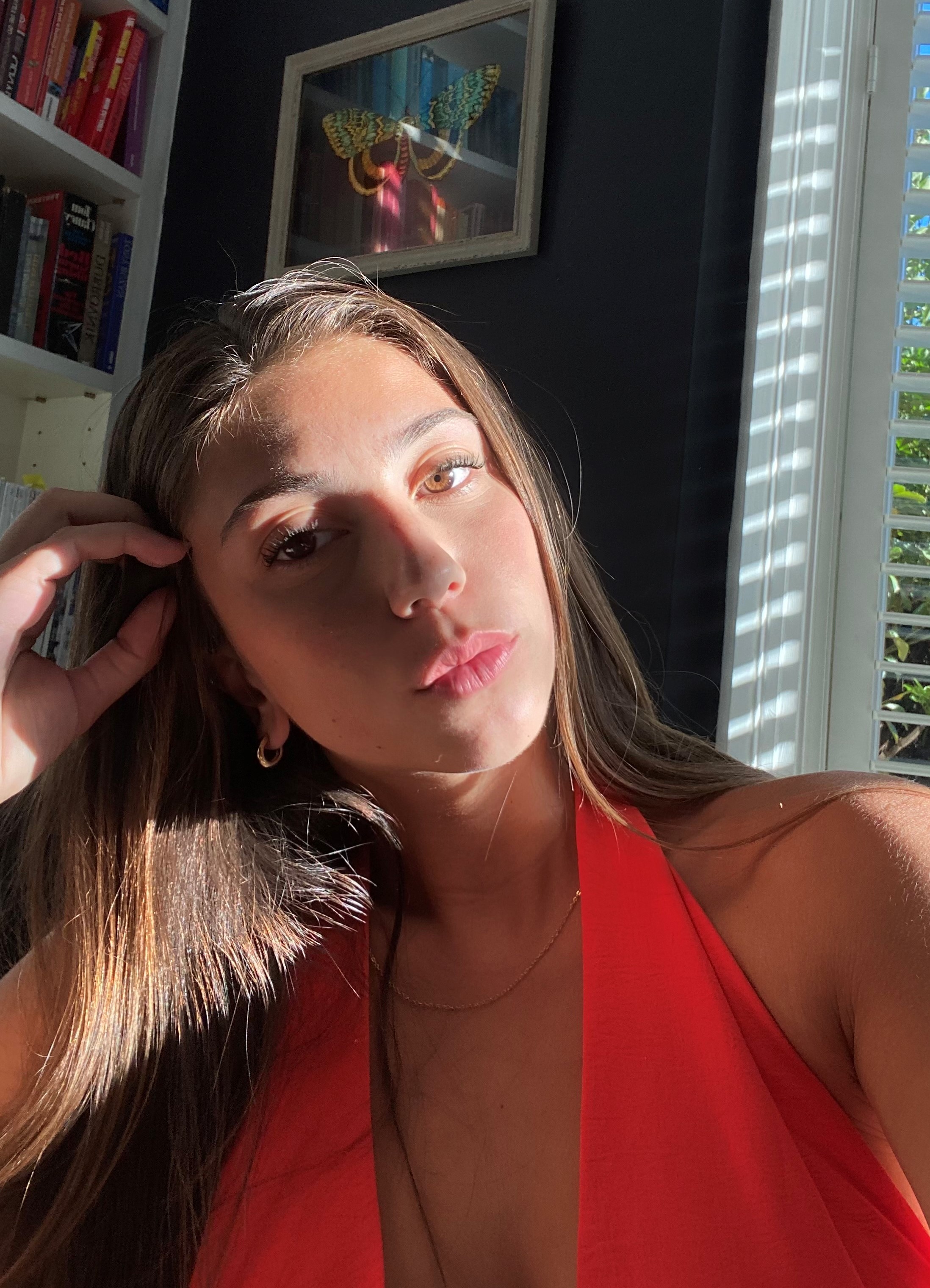 Lola Houlton is a news writer for Homes & Gardens. She has been writing content for Future PLC for the past five years, in particular Homes & Gardens, Real Homes and GardeningEtc. She writes on a broad range of subjects, including recipe articles, reviewing products, writing 'how to' and 'when to' articles. Lola now writes about everything from organization through to house plants. Lola is a graduate student, who completed her degree in Psychology at the University of Sussex. She has also spent some time working at the BBC.