Is black a color? Design experts have their say and advise picking the right black
Paint experts and color experts have their say on this contentious color question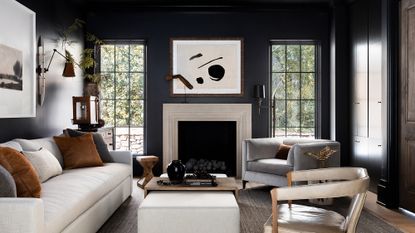 (Image credit: Interior by Sean Anderson / photograph by Haris Kenjar)
Sign up to the Homes & Gardens newsletter
Decor Ideas. Project Inspiration. Expert Advice. Delivered to your inbox.
Thank you for signing up to Homes & Gardens. You will receive a verification email shortly.
There was a problem. Please refresh the page and try again.
Black holds a controversial position as a color, with many experts unable to conclude whether black should be classed as a color or a shade when it comes to interior design. So, is black a color?
Decorating with black may not be the most popular of room color ideas, however, the tone finds a place in every room no matter the scheme. Its grounding effect means that it makes both an excellent accent and statement feature.
Here, we ask experts for their opinions on black and how they choose a shade for black room ideas.
Is black a color?
Experts and designers often disagree when it comes to deciding whether or not black is a color or if it is a shade.
'Technically speaking black is not a color, it's a shade with virtually zero reflectance,' explains Ruth Mottershead, creative director of Little Greene. Because of this we see the use of black as challenging as it has a potentially dead appearance. However, in decorating terms there are many ways to incorporate black as a color within a design scheme. Black is a fantastic defining color that can be used to punctuate a lighter scheme or dominate an all-over look.'
Tash Bradley, director of interior design at Lick agrees. 'Black is a shade,' she states. 'What gives black "color" is the pigment that we add to it that gives that black either a warm feeling or a cold feeling depending on the undertone that we add to it,' Tash explains. 'Black can definitely be considered as a neutral. Neutrals are basically muted tones, muted shades like beiges, taupes, greys, creams, blacks, and whites are all considered neutrals.'
Because of this, neutral room ideas should always contain black elements – even if black is not the predominant feature in the room.
Some experts and designers disagree, however, a testament to black's controversial position in the design world.
'Black is indeed a color and can come with different shades and undertones; some black paint reads a bit blue, other black hues have a brown edge and then of course, there is "true black",' counters Helen Shaw, Benjamin Moore's UK director.
'Cozy or chic, soft or bold, black is surprisingly multi-faceted with the ability to complement any style home from traditional to modern. Using black paint, whether just a touch or a whole room, can have tremendous impact. Black with blue undertones are a particularly effective shade to utilize if you like a sleek modern finish, and paintings or photographs gain extra attention when set against a black gallery wall.'
How to pick a black for decorating
Black is versatile and can be used in a large variety of ways, often changing depending on whether you are decorating black bedroom ideas or black living room ideas.
'When you're thinking about how to pick the best black to decorate with consider the other elements in the room,' advises Tash. 'Think about what room you are decorating, for example, let's take the kitchen. You've got to think about the fixed elements like your floor or your countertops – are they a warm wood? If so, do you want the black to be more velvety to be warmer, or do you want to introduce a cool, architectural black? It's all down to the feeling that you want to create.
'From that feeling, it is all about working out the undertone,' she continues. 'At Lick, we have a red undertone black which is Black 02, and we have our Black 01 which has a blue undertone and these always look lovely when you complement that color. Let's say you took black 02, draw out that red undertone and use pink or red-toned woods – anything that brings the red tone out from that black and vice vera. If you've got a blue undertoned black having a blue velvet sofa or something that brings that tone out is a lovely way to decorate.'
'Along with true blacks, there are many dark or deep colors that will act as blacks when combined in a scheme,' adds Ruth. 'There is not just one black. The perception of the color will be assessed in context, so choosing black requires thought and consideration taking into account the colors in combination in the scheme. In general terms, the lighter the pastels or pale tones used within a scheme, the darker even mid-strength tones will read.
'The popular use of green-based black paints in combination with other related colors creates a very pleasing scheme for interiors,' she continues. 'They add a strong dimension to the color scheme by the addition of contrast. Try Invisible Green as a black substitute with Aquamarine – the colors will relate in complete harmony whilst the darker tone adds stature and solidity. Warmer brown or red-based versions of black have a softness not exhibited by the cooler black tones. Chocolate Color or Chimney Brick will be seen as black but reflect warmth when paired with lighter tones in place of a cooler black.'
Using black in a room scheme
'While dark colors for any room can often feel like a leap of faith, they can create surprisingly cocooning spaces, especially in north-facing bedrooms that lack natural light or small bedrooms in need of interest,' says Charlotte Cosby, head of creative at Farrow & Ball.
'Black walls with crisp white linen will create a monochromatic color scheme that feels architectural and clean. For something a little softer, look to blacks with a blue note, such as Railings for a gentler feel. You will also find warmer blacks such as Paean Black, a chic, red-based black that will add richness to a bedroom,' she recommends.
'Black does not necessarily have to be on every wall either. By combining it with another color of similar undertones such as Preference Red walls and a Paean Black headboard it will melt into the walls. It is also great for zoning off areas in a bedroom such as a desk area.'
Using black as accent wall ideas is also recommended by Tash. 'Every room needs to have an element of black to ground it and to give it depth, but if you're painting with black my biggest piece of advice would be to commit to the space. If you're doing a feature wall, take that black onto your skirting as you don't want to cut off the color. If you're trying painted kitchen cabinet ideas I always encourage an eggshell – I love it when it has a slight sheen and it bounces the light. Or even a dramatic black ceiling paint idea looks incredible when using a deep rich black with a soft pink on the walls.'
'Painting an all-over scheme using black will instantly create a sense of intimacy,' Ruth explains. 'Shaded corners will become undefined and shadows will be exaggerated but if the idea of all-over black in an interior feels a little overwhelming, consider using an off-black interior paint like 'Lamp Black' on woodwork and trim. This will define the edges of a room, allowing the architecture of the room to become the hero and create a visual break between the floor and the wall. Continue this color onto the door frames and your eye will follow the line around the room, creating a sense of cohesion – especially striking in hallways, staircases and open plan spaces.'
Does black make a room look smaller?
It is common knowledge in design that lighter colors can help to make a room feel bigger while darker colors, such as black, can make a room feel smaller as it absorbs most of the light in the space.
Clever use of darker colors can help to keep a room feel spacious, however. Using color drenching and painting both walls and ceilings in the same color blends the corners of the room to make the space feel seamless, visually expanding it.
Should you paint your room black?
Black paint is a daring choice for a room, however evidence suggests that black paint will make a statement in a compact space or help you sleep if used in a bedroom. Black can help to make you feel more grounded which can help you to relax but can also make art and other objects stand out in the space, making black an incredibly versatile shade for any room and any atmosphere.
Sign up to the Homes & Gardens newsletter
Decor Ideas. Project Inspiration. Expert Advice. Delivered to your inbox.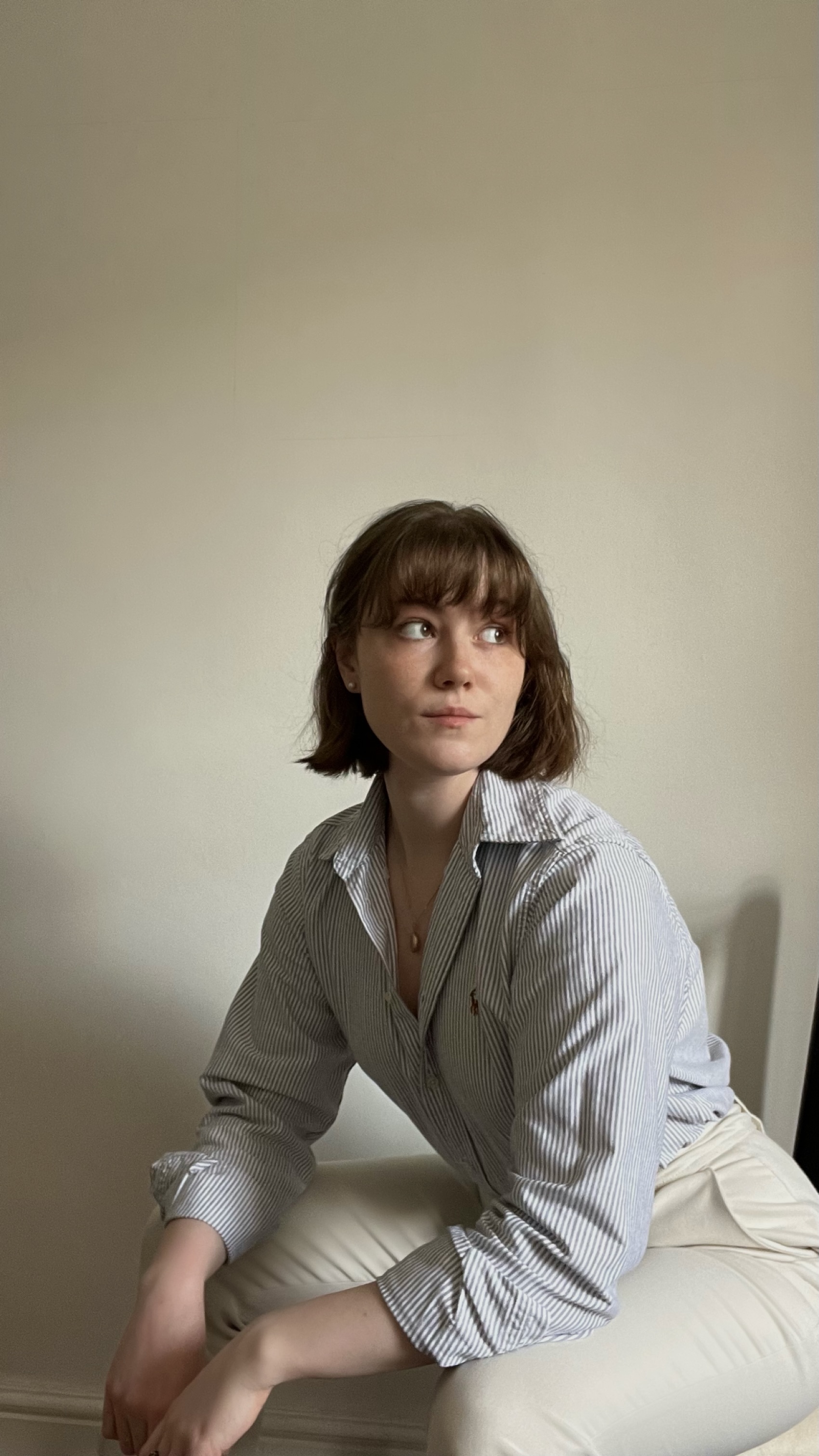 Chiana has been at Homes & Gardens for a year, having started her journey in interior journalism as part of the graduate program. She spends most of her time producing content for the Solved section of the website, helping readers get the most out of their homes through clever decluttering, cleaning, and tidying tips – many of which she tests and reviews herself in her home in Lancaster to ensure they will consistently deliver for her readers and dabbles in the latest design trends. She also has a first-class degree in Literature from Lancaster University.