How to prepare for spring cleaning – 6 steps professionals always take for a thorough job
There is more to spring cleaning than the chores themselves – preparation is key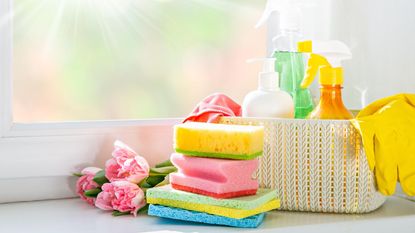 (Image credit: Alamy)
Sign up to the Homes & Gardens newsletter
Decor Ideas. Project Inspiration. Expert Advice. Delivered to your inbox.
Thank you for signing up to Homes & Gardens. You will receive a verification email shortly.
There was a problem. Please refresh the page and try again.
Spring cleaning is one of the most important jobs of the year for your home. Refreshing your space after the long winter months will help you beat the blues and ensure your home is prepped for the summer months approaching. But how do you prepare for spring cleaning?
There is more to preparing for a spring refresh than writing out a spring cleaning checklist, it turns out. In fact, professional cleaners have a whole routine before spring cleaning to make the big clean easier.
Here are the six things professional cleaners suggest you do to prepare for spring cleaning each year, to make the process smoother and the results more satisfying.
How to prepare for spring cleaning
From making note of new cleaning tips you want to try, to decluttering your home to make cleaning easier, there is a range of things you can be doing at the beginning of March to prepare for spring cleaning.
'Before you start spring cleaning, you should ask yourself these questions,' begins Maria Mooney, Truly Free's cleaning expert and brand director. 'What areas in your home drive you the craziest – are your cabinets overflowing, or is it your unorganized pantry where you can't find ingredients you know you purchased?
'What areas of your home do you walk by and constantly see items you need to put away? What rooms take the longest to clean? It would be a good time to declutter those areas before spring cleaning,' she says.
Truly Free has been a leading producer of eco-friendly, non-toxic cleaning products for family homes for over six years.
1. Start by making a cleaning checklist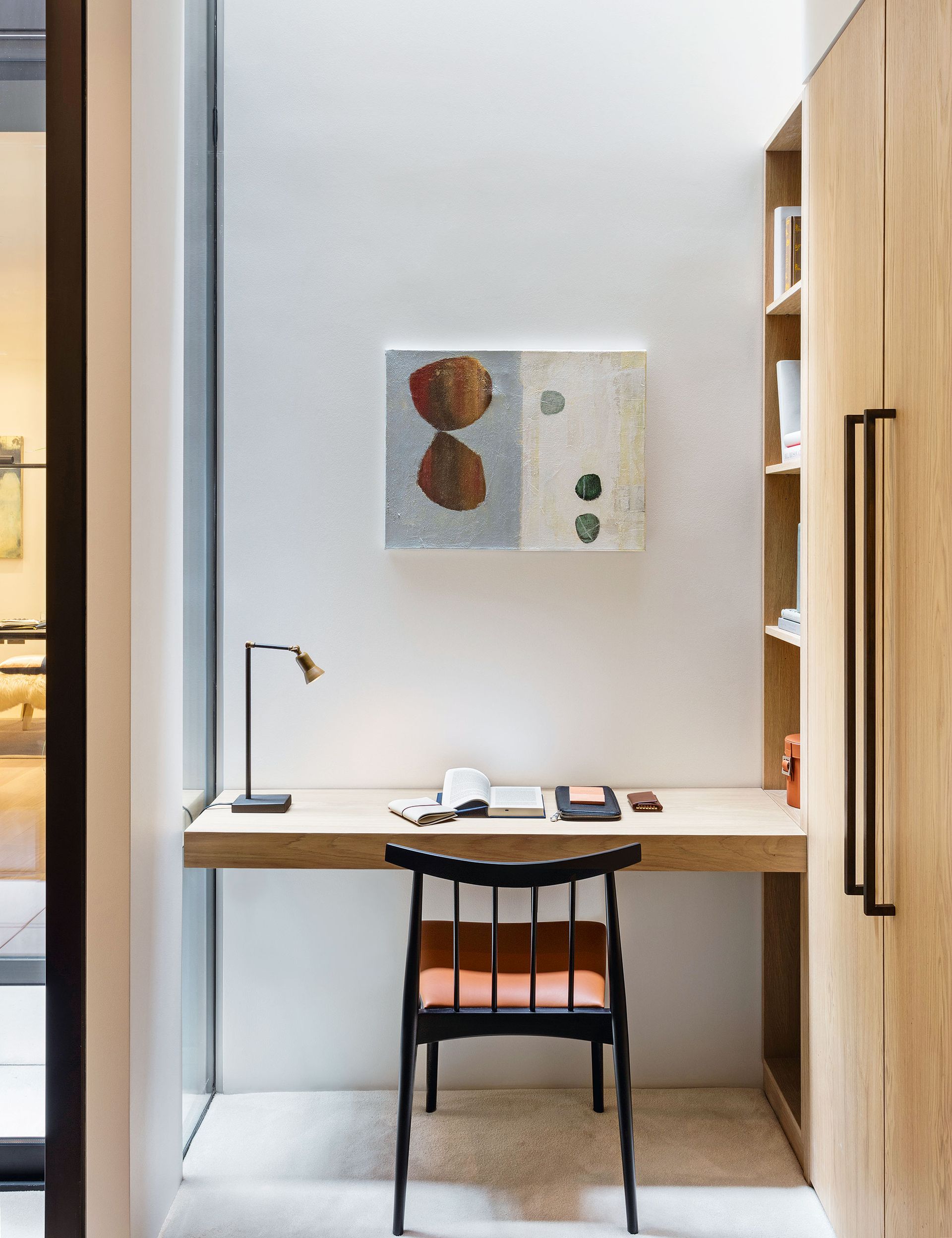 Tempting as it is to pull out your vacuum cleaner and cleaning products and get started right away, experts recommend making a list first. Spring cleaning is a mighty task for anyone to take on each year and making a comprehensive checklist means nothing is missed out, and it helps prioritize tasks.
'Start by making a list of all the areas you want to clean. This can include rooms, closets, drawers, and any other spaces that need attention. Having a list will help you stay organized and focused,' explains Armeka Townsend, cleaning expert and senior consumer relations representative at Zep.
'Break your cleaning tasks into smaller, manageable chunks and set a schedule for when you will tackle each task. This will help you stay focused and make the cleaning process more manageable.'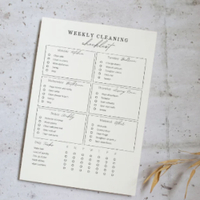 Editable Weekly Cleaning Checklist | $1.94 at Etsy
This printable Canva template is editable and can be customized to your liking. Canva is a free easy-to-use design program where you can add your own colors, fonts, and lists.
2. Stock up on supplies
'To ensure that spring cleaning goes as smoothly as possible, one of the most important things to do is restock all of your necessary cleaning products,' says Beatrice Flores, professional cleaner and founder of Living Pristine. 'This will help save you time and energy while tackling the various tasks on your list.
'Good supplies are essential when it comes to scrubbing grime off those hard-to-reach surfaces and polishing away dust from furniture tops. Make sure all of these items are easily accessible, so there's no running back and forth between rooms trying to find what you need when you're in a hurry!'
If you are looking to be more sustainable at home this year, then stocking up on eco-friendly cleaning products could be a great place to start. 'Look at what you're using in your home. Many companies sell toxins in a new plastic bottle every time you purchase cleaning supplies. Switching to eco-friendly brands is a great way to start your non-toxic journey while reducing excessive plastic products that end up in our landfills and oceans,' says Maria Mooney, Truly Free's cleaning expert.
It is not just your home that you need to consider when spring cleaning, but cleaning and decluttering a backyard too. 'In the weeks leading up to spring cleaning, you'll want to gather the necessary cleaning supplies and equipment. Things like cleaning solutions, scrub brushes, a pressure washer, safety gear, trash bags, and ladders are all things you'll want on your list,' suggests Ryan Farley, CEO of LawnStarter. 'Having everything ready to go will save you time and hassle when it's time to start cleaning.'
Beatrice Flores is head of the team and professional cleaner at Living Pristine with years of experience in cleaning and organizing homes. Beatrice and her team provides homeowners with all the tools and resources they need to clean their homes and offices in easier and more effective ways.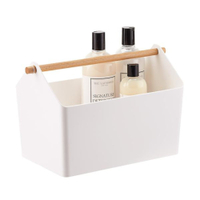 Favori Storage Caddy | $36.99 at The Container Store
This cleaning caddy makes it easy to move your supplies around the house with you, making cleaning smoother and more efficient.
3. Plan tasks around the weather
A lot of spring tasks require careful planning, and not just in your spring garden. Unpredictable weather can dictate when you can complete certain cleaning tasks, especially on the exterior of your home.
'Spring weather can be unpredictable, so make sure you have supplies on hand for cleaning both inside and outside your home,' advises Armeka Townsend, a cleaning expert. 'For example, cleaning windows is best done on a dull, dry day so you can see streaks, warmer sunny days are ideal for cleaning and drying carpets, laundry, or upholstery, and rain days can be spent organizing indoors.'
4. Declutter your home
Although decluttering sounds like it should be a part of spring cleaning, decluttering your home in the run-up to spring cleaning means you can focus specifically on scrubbing your home rather than organizing. 'Decluttering is key when preparing for spring cleaning; getting rid of items that no longer serve a purpose or bring joy will reduce the quantity of work that needs doing,' Beatrice Flores, professional cleaner and founder of Living Pristine agrees.
'Take some time in advance of your deep clean to go through all rooms of your home, sorting and donating unused items or throwing away anything broken beyond repair. This will not only give you more space to move around while you're completing other tasks during your deep clean but also reduce stress levels, knowing that much of the hard work has already been done.'
One of the best ways to start decluttering is to pick up a decluttering method like the 'five messes' tidying technique or the 'Ski-Slope' organizing method to help tackle tough zones and declutter when you feel overwhelmed.
When trying to clear your home of clutter, it is wise to plan ahead and organize a pick-up for large items to make the process smoother, adds Charlie Victor, founder of My Modern Cave As you declutter. 'Set aside items that are still in good condition but no longer needed after you have scheduled a donation pickup with a local charity to donate these items and help others in need.'
Charlie Victor is a go-to source for things including, home improvement, DIY projects, and backyard makeovers. Based in Florida, he has been transforming homes and businesses across the state since 1992.
5. Tackle smaller tasks to prepare for the large deep cleans
Cleaning to prepare for cleaning sounds silly but when dealing with large areas and deep cleaning areas you typically forget, tackling smaller zones like regularly cleaning a bathroom, or cleaning a bedroom fast, can help to take the pressure off when you are sorting the rest of your home in late March and early April.
'Start by dusting surfaces such as shelves, cabinets, and tables to help remove any accumulated dust that has settled over time before wiping down surfaces with a damp cloth, followed by cleaning products,' Armeka Townsend, cleaning expert. recommends. 'This will help remove any loose dirt or debris and make it easier for the cleaning product to work effectively.
'You may also want to take the time now to remove any stains while you are not racing to get the rest of your home done,' Armeka adds. 'If there are any stains on surfaces or fabrics, pre-treat them with a stain remover before cleaning. This will help ensure that the stains are fully removed during the cleaning process.'
6. Get yourself in the right mindset to clean
Getting motivated to clean is one of the biggest steps in preparing to spring clean as without it, you are likely to burn out part way through. 'Look for inspiration online or in magazines to get ideas for new cleaning techniques or tools,' suggests DIY expert, Charlie Victor.
'This can help you approach cleaning with a fresh perspective and keep you motivated throughout the process. Create a playlist of your favorite upbeat songs to listen to while cleaning to help you stay energized and motivated throughout the cleaning process, or plan to reward yourself after completing each cleaning task or goal. This can be as simple as treating yourself to a favorite snack or beverage or planning a fun activity once all the cleaning is done.'
FAQs
How do you get in the mood for spring cleaning?
There are plenty of ways to get in the mood for spring cleaning and one of the best is to wait for nicer spring weather and throw open windows and doors to air out your home. Breathing in fresh spring air can help to energize and inspire you to make positive changes. Adding some seasonal flowers to your home and introducing some bright colors to your space is also a great way to motivate yourself to leave winter behind.
When should you start spring cleaning?
The most popular time to start spring cleaning is towards the end of March into early April. The 20th March is considered the first day of spring, making this an ideal time to kick off your cleaning journey. Others wait for more clear signs of spring to emerge such warmer weather, before they begin to refresh their home and pack away winter décor.
---
Who knew cleaning needed so much preparation? We will be setting up our spring cleaning regimes in the next few weeks.
Sign up to the Homes & Gardens newsletter
Decor Ideas. Project Inspiration. Expert Advice. Delivered to your inbox.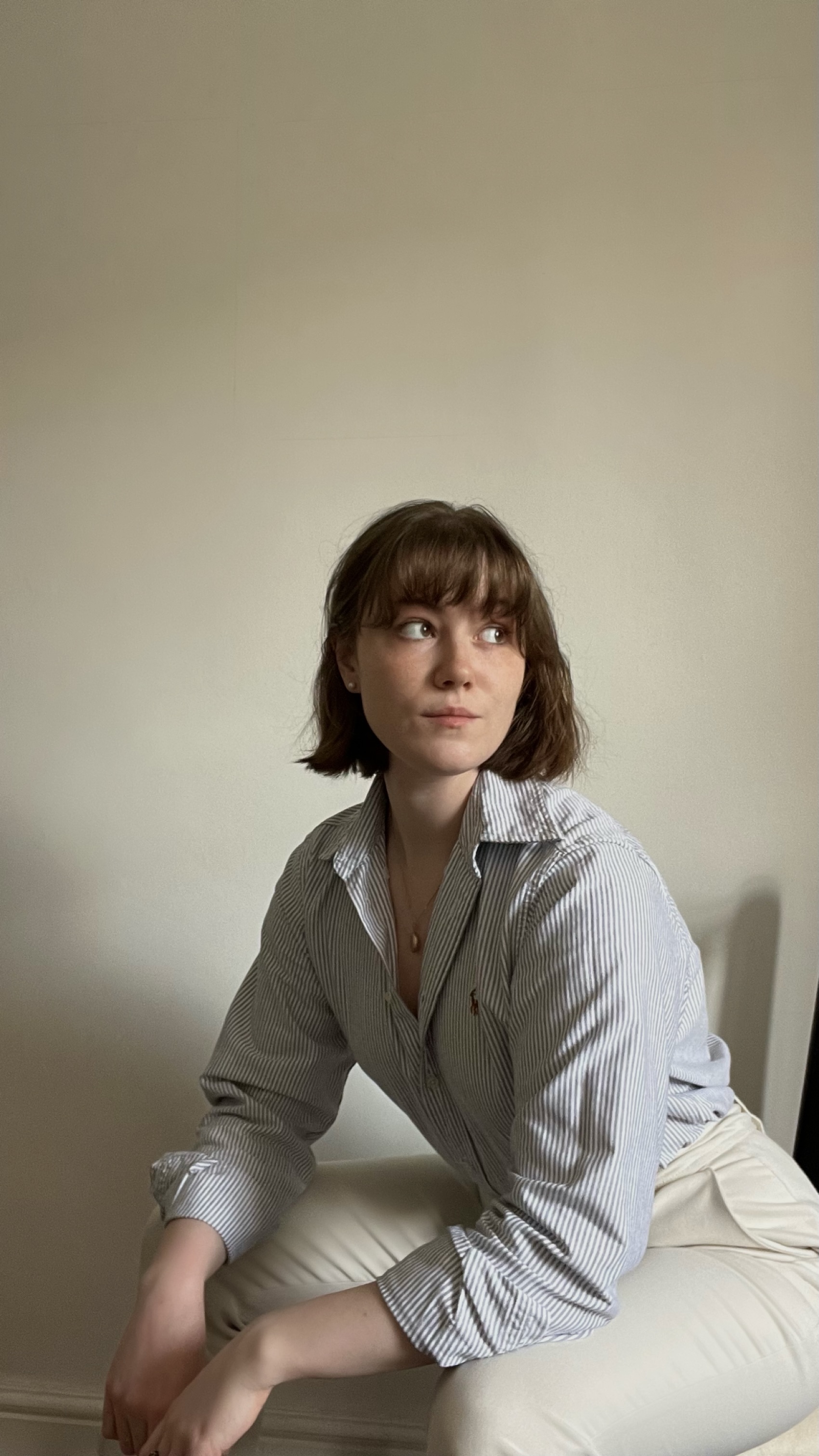 Chiana has been at Homes & Gardens for a year, having started her journey in interior journalism as part of the graduate program. She spends most of her time producing content for the Solved section of the website, helping readers get the most out of their homes through clever decluttering, cleaning, and tidying tips – many of which she tests and reviews herself in her home in Lancaster to ensure they will consistently deliver for her readers and dabbles in the latest design trends. She also has a first-class degree in Literature from Lancaster University.