I'm a neat freak – these are my 6 tricks for cleaning my room fast
I wouldn't leave my bedroom without doing these six things, and it only takes me 10 minutes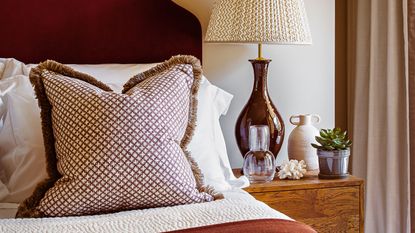 (Image credit: Albion Nord)
As a neat freak, I hate leaving my bedroom in a mess – even if I am in a rush. Having grown up in a military household, keeping my spaces tidy was instilled in me from a young age. So I have picked up some pretty quick cleaning tips that tide my room over between deep cleans.
Cleaning a bedroom is one of the easier chores in the home, but there is a tendency to leave this private space messy first thing in the morning. No one will see it, right? The downside to this is that your room starts to have a negative impact on your mental well-being, and your bed doesn't feel as inviting each evening.
Keep scrolling for the six things I do to get my bedroom in shape, and the good news is you can do it in around 10 minutes.
How to clean your room fast
When I am trying to clean my bedroom under time constraints, I do not have time to be pulling out the vacuum or styling a bed like a five-star hotel – but that doesn't mean the space can't look tidy.
Some clever tips and hacks can help to make your space look as if you have spent an hour in there, not just a few minutes.
1. I use the 'waft' technique to straighten my bed linens
When I am throwing my bed together in the morning, I often don't spend that long straightening the bedsheets and tucking them beneath the mattress. If no one will be seeing my bedroom (or I got up late on a weekend and will be going back to bed in just a few hours), a simple waft does the trick and helps to throw off any crumbs, dust, and mites too.
Start by moving your bedsheets and comforter to your floor or a spare chair and then add them back on in layers, wafting them into the air and allowing them to float down evenly on either side of the bed. Work through any layers before straightening your pillows and tossing a throw at the foot of the bed to make it look styled.
It might not sound like the right way to make a bed, but it is a brilliant trick for a five-minute cleaning challenge, or when you have low energy.
2. I keep a crease-release spray in my nightstand
I learned about crease release sprays while researching bedding for Homes & Gardens, and now I always keep some on my bedside table. The simple spray can be made in advance and works wonders for quickly loosening creases from wafted bedding if you want a slightly more polished look without ironing.
'Keep creases out of your sheets and bedding by spraying them with a drop of fabric softener mixed with water and smoothing them over with your hand,' Lydia Lloyd, a textile expert at M&S Home recommended. I keep mine in a pretty-looking misting bottle, like these amber bottles from Amazon, to keep it fresh and easy to apply over large areas at once.
What's more, sprays like these will help to make your room smell nicer too, freshening up your sheets. It is good to remember it is not a substitute for washing your bedsheets, despite using detergent.
3. I use a lint roller on headboard, soft furnishings, and lampshades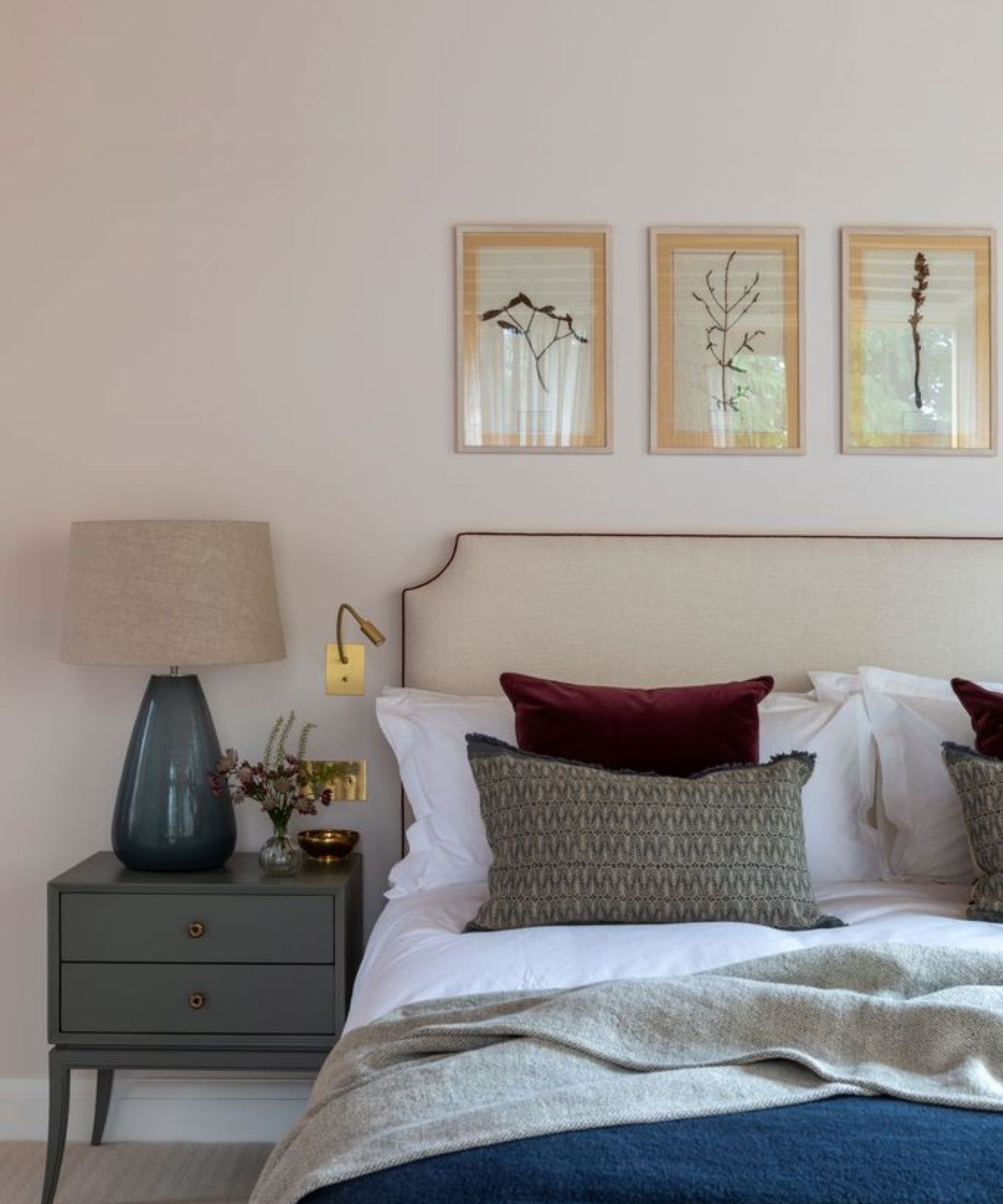 Lint rollers are for more than removing lint from clothes, these sticky rollers are my secret weapon for picking up dust from your bedroom quickly. I occasionally use my roller to quickly collect the bulk of any dust from places such as my bedside lighting lampshades and throw pillows to remove dust particles closest to me when I sleep without spreading dust into the air and letting it settle elsewhere on my bed. I have a metal headboard, but if yours is fabric, it will work wonders for this too.
If like me, you find dusting incredibly tedious, then it may also be a good idea to consider an air purifier for your bedroom to help filter dust and prevent respiratory issues and poor sleep during the night. It could help to reduce how often you need to dust, too.
4. I put dishes in the doorway to take to the kitchen as I leave
I am dreadful for remembering to take my water glasses downstairs from my nightstand to the kitchen in the morning, leading to a collection of around three (and once even four) glasses on my nightstand and none in my kitchen cabinet.
My favorite home organizing trick I used to stop this is to move these glasses and the occasional snack plate to the doorway of my bedroom when I am cleaning. Putting them on the floor at the doorway forces me to take them out with me as I leave and, with my hands full, I have no choice but to take them straight to the kitchen before I do anything else.
5. I keep a clothes hamper and trash can in my bedroom at all times
Moving worn clothes and trash from your bedroom to hampers and trash cans in other rooms is one of the most time-consuming parts of cleaning and tidying, in my opinion. To get around that, keeping a laundry hamper and a bin in the bedroom prevents it from accumulating on your floors, chairs, and nightstand and is a brilliant decluttering idea. I, for one, am particularly prone to leaving delivery packaging from online clothes shopping on my dresser.
If you don't have space for these in your bedroom, walk around the room with them in hand and pick things up as you go, returning the baskets to their original spots as you leave your bedroom.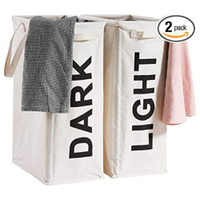 Light and dark Laundry Hamper | $32.99 at Amazon
I use a split 'lights and darks' laundry hamper much like this Amazon finding my home to help divide my laundry and make my chores a little easier each week and I would never go back to a single hamper again.
6. I pick up noticeable dust bunnies from the floor
Not even the best vacuum cleaner on the market can help you to vacuum your entire bedroom floor in under one minute, so picking up noticeable dust bunnies or specs of dirt, loose threads, or lint is the best way to freshen up your room in between vacuuming properly.
If, unlike me, you have a pet – especially one that shares your bed, then you should always vacuum when cleaning and tidying your room even if it adds a little time to your daily cleaning routine. How often you need to clean a bedroom properly will likely increase too if this is the case. Investing in the best vacuum for pet hair will make this quicker and easier to manage.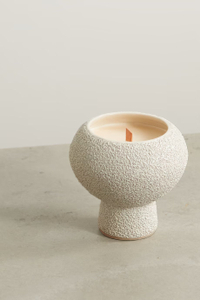 Leather & Amber Scented Candle | $280 at Net-A-Porter
One of the last things I do before getting into bed each night is light a scented candle to really enhance my nighttime routine. Not only does it make my room smell cleaner and refreshed, but the lingering scent helps me drift off to sleep too.
FAQs
How do I clean my room without being overwhelmed?
If you are trying to clean a room without becoming stressed out or overwhelmed, then tidying in short bursts by setting a timer and putting the task down once the timer has gone off, regardless of where you are with it, will help to break the chore down and allow frequent breaks to reset and refresh.
Once that timer goes off, consider moving out of the space, outside if you can get some fresh air, to help relax before heading back to try another short burst or moving onto something else.
How can I clean my room fast in 5 minutes?
If you have a significantly short amount of time to clean your room, for example, five minutes, then you should prioritize the big things such as making your bed, collecting clothes for washing, and putting trash in a bin are the main steps to making a room look more put together.
If you need to hang clothes but do not have time, consider folding them loosely and popping them in a drawer or in the base of your wardrobe to tidy when you have a little more time can also help to make your room look neater.
How often should you clean your bedroom?
Wondering how often to clean your bedroom? In between quick cleans, you should aim to clean your bedroom at least once per week and include proper dusting, vacuuming, disinfecting commonly touched surfaces such as nightstands, door handles, and drawers, and washing your bed linens.
Sign up to the Homes & Gardens newsletter
Decor Ideas. Project Inspiration. Expert Advice. Delivered to your inbox.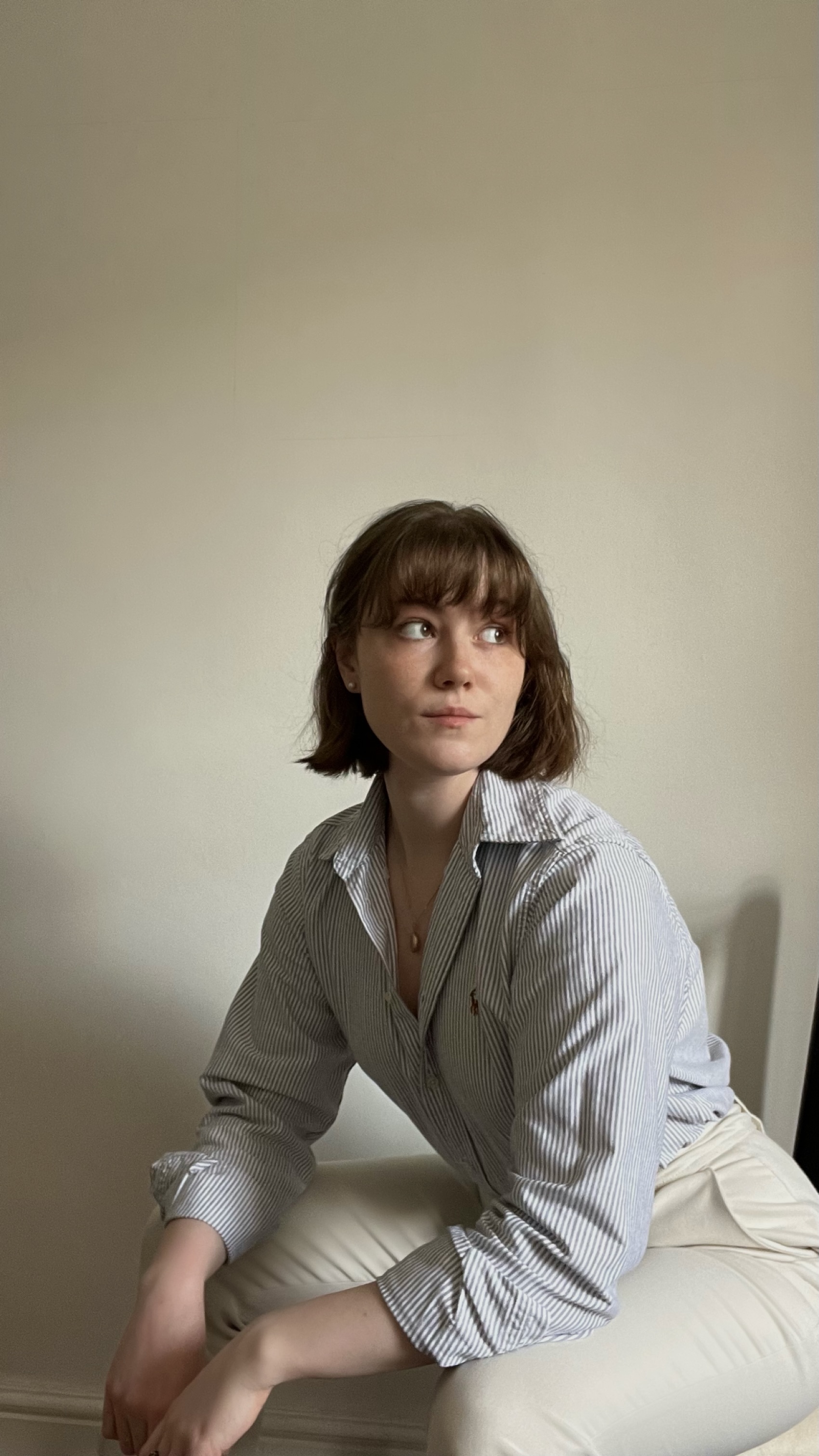 Chiana has been at Homes & Gardens for a year, having started her journey in interior journalism as part of the graduate program. She spends most of her time producing content for the Solved section of the website, helping readers get the most out of their homes through clever decluttering, cleaning, and tidying tips – many of which she tests and reviews herself in her home in Lancaster to ensure they will consistently deliver for her readers and dabbles in the latest design trends. She also has a first-class degree in Literature from Lancaster University.