Old house decorating ideas – 8 ways to infuse your interiors with character and charm
Interior designer Jen Dallas tells us her favorite tricks and ideas for decorating old houses, and bring character to new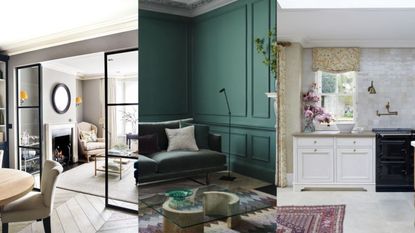 (Image credit: Sims Hilditch / Paint & Paper Library / VSP Interiors)
Sign up to the Homes & Gardens newsletter
Decor Ideas. Project Inspiration. Expert Advice. Delivered to your inbox.
Thank you for signing up to Homes & Gardens. You will receive a verification email shortly.
There was a problem. Please refresh the page and try again.
Whether you are looking for old house decorating ideas because you are rescuing or remodeling a period home, or because you are building a new home to mimic the look and feel of a traditional property, you will want to instil a feeling of authenticity into your project.
This is where traditional decorating ideas from LA-based interior designer Jen Dallas are useful, and really adaptable for all house styles.
'Living in an old house holds layers of time passing. The way houses were constructed years ago was very different then how a new house is constructed today,' says Jen. 'The examples of the different layers are: the way an old wood floor is worn in one place over the other; the use of moulding and the wear of the small nicks and cracks; the rubbed-off finish on the door knobs. All of these examples tell a story. A story of the people who previously lived here and the passing of time. People call it charm. People call it personality. I call it the "perfectly imperfect" interior.'
Jen Dallas runs her eponymous interior design agency from LA, working on high-end residential and commercial projects both locally and worldwide. Jen is particularly attuned to creating homes that exude charm and character through the use of period detailing. 'We are passionate about collecting beautiful design elements and love to source special pieces. It could be a fountain for the garden, rewiring an antique light fixture to custom cabinetry. No request is too small as we believe these details are what gives each project personality,' she says.
Old house decorating ideas
From traditional living room ideas to inspiration for traditional kitchens, Jen offers her top tips and hard-won advice.
1. Choose bold paint colors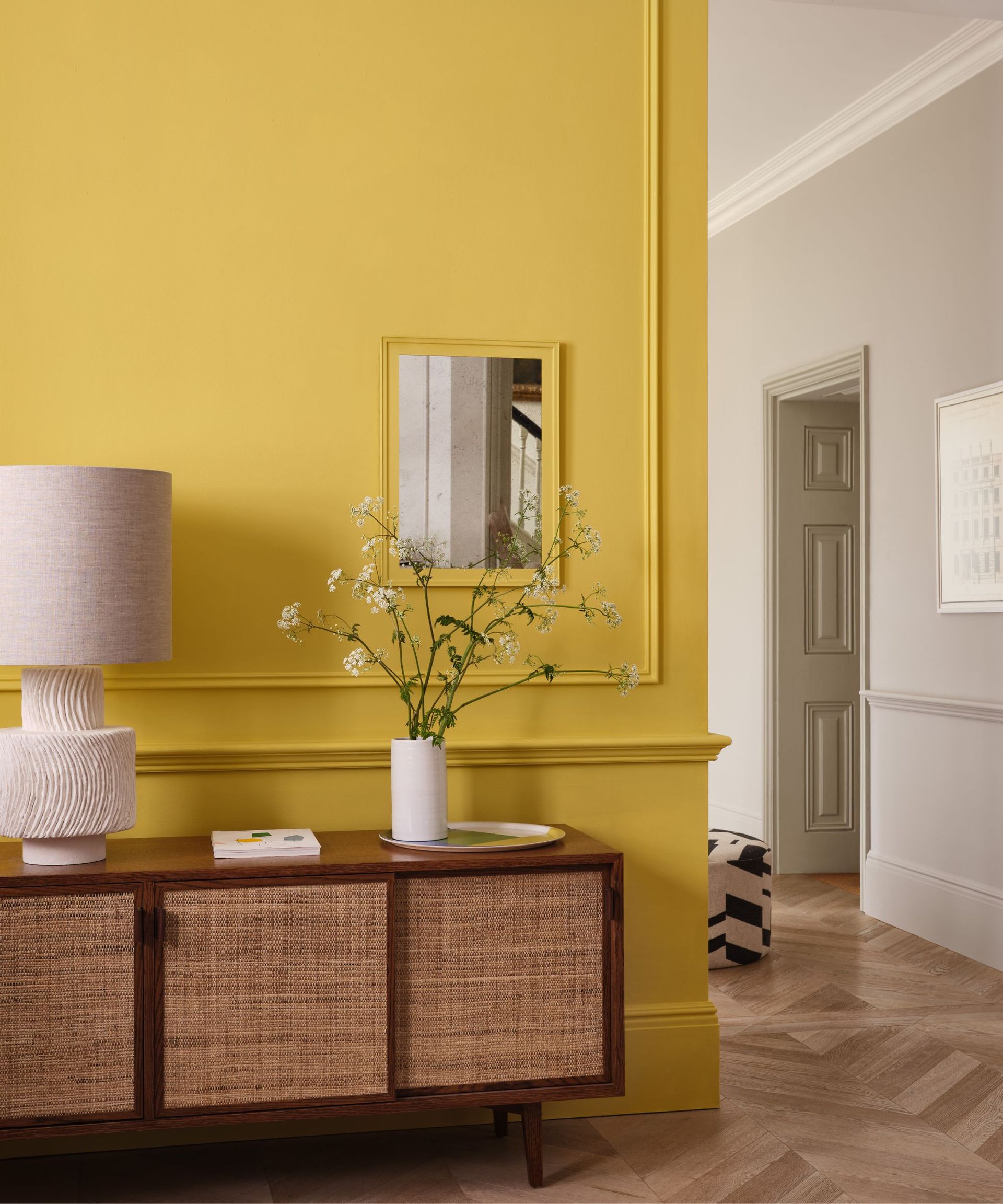 Considering paint ideas? Be bold, says Jen.
'There are many historic paint color palettes. Most are bold and bright. If your home is not historic, I would stay away from bold color. Keep the paint colors muted and serene.
'Bold colors work on old architecture but if your house doesn't have many architectural elements keep it soft and let the paint highlight the space rather than consume it.'
Paint colors, Paint & Paper Library
2. Lay lighter wood floors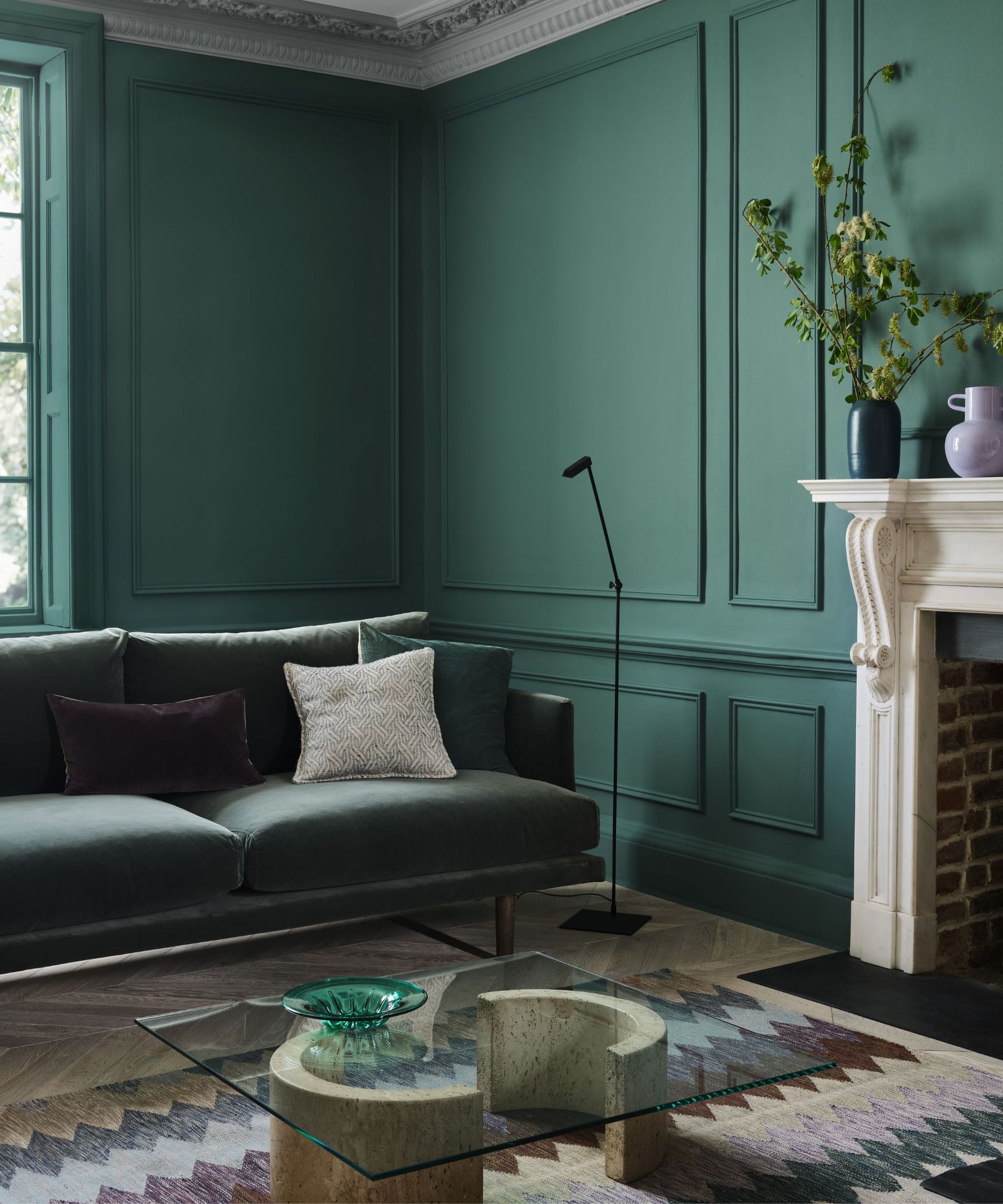 For flooring ideas, Jen recommends lighter colors.
'There are so many trends and directions for flooring. If you wish to keep it looking like an older house I would keep the floors on a lighter shade. They are classic and will test the passing of time. In 10 years they will still look good. We don't want date your house with flooring trends,' she says
3. Reinstate moulding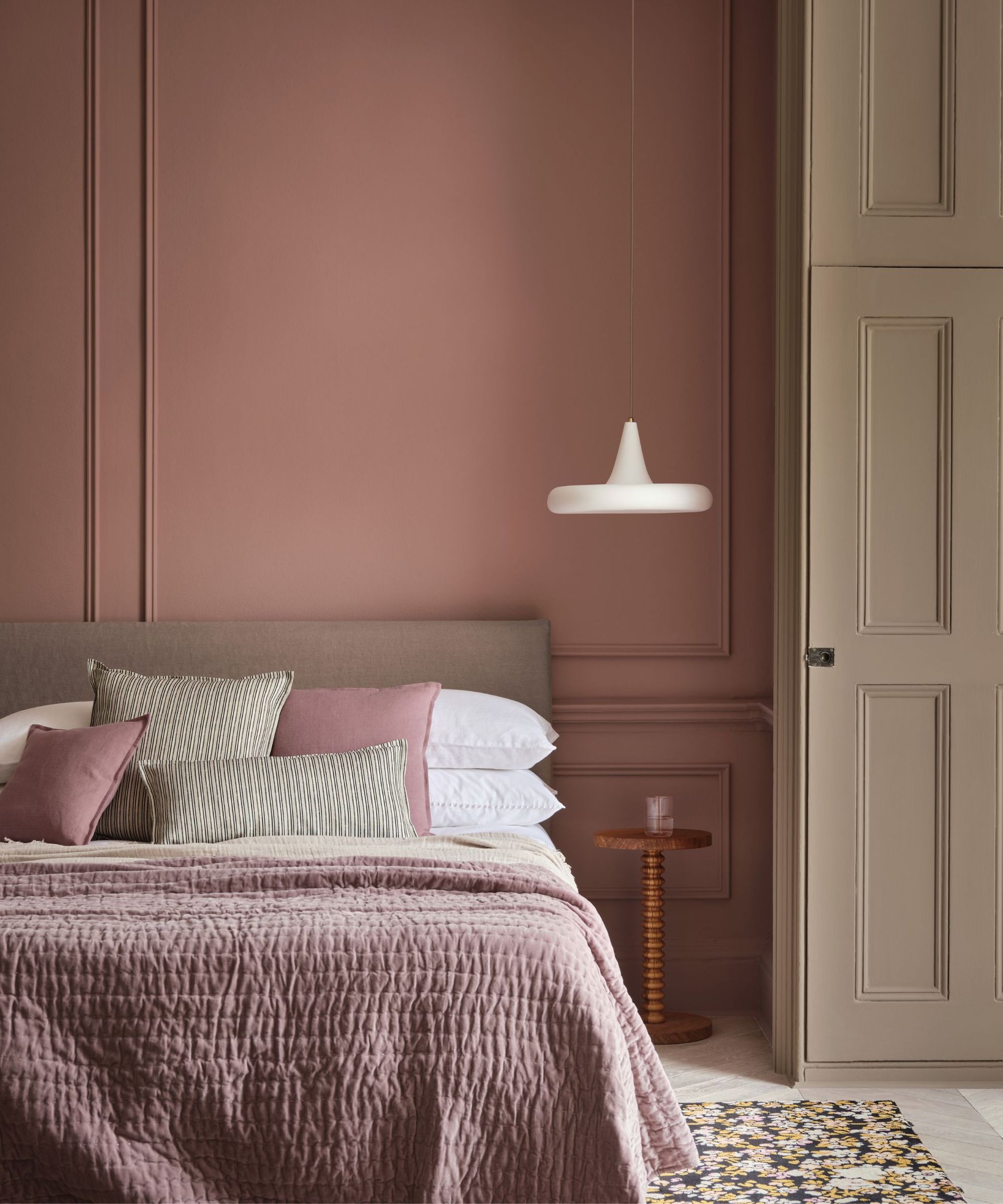 Has the old house you've bought be stripped back to the bare bones? Consider reinstating them for an authentic look, says Jen.
'Older homes use moulding to frame ceilings (crown), windows (casing) and moulding at the floors (base) and doors (casing). The modern look of today eliminates the need for it. The moulding is a layer to an older home you can't go without as it adds the craftsman layer to a room that shows details of the past.'
4. Create smaller room sizes and not open room plans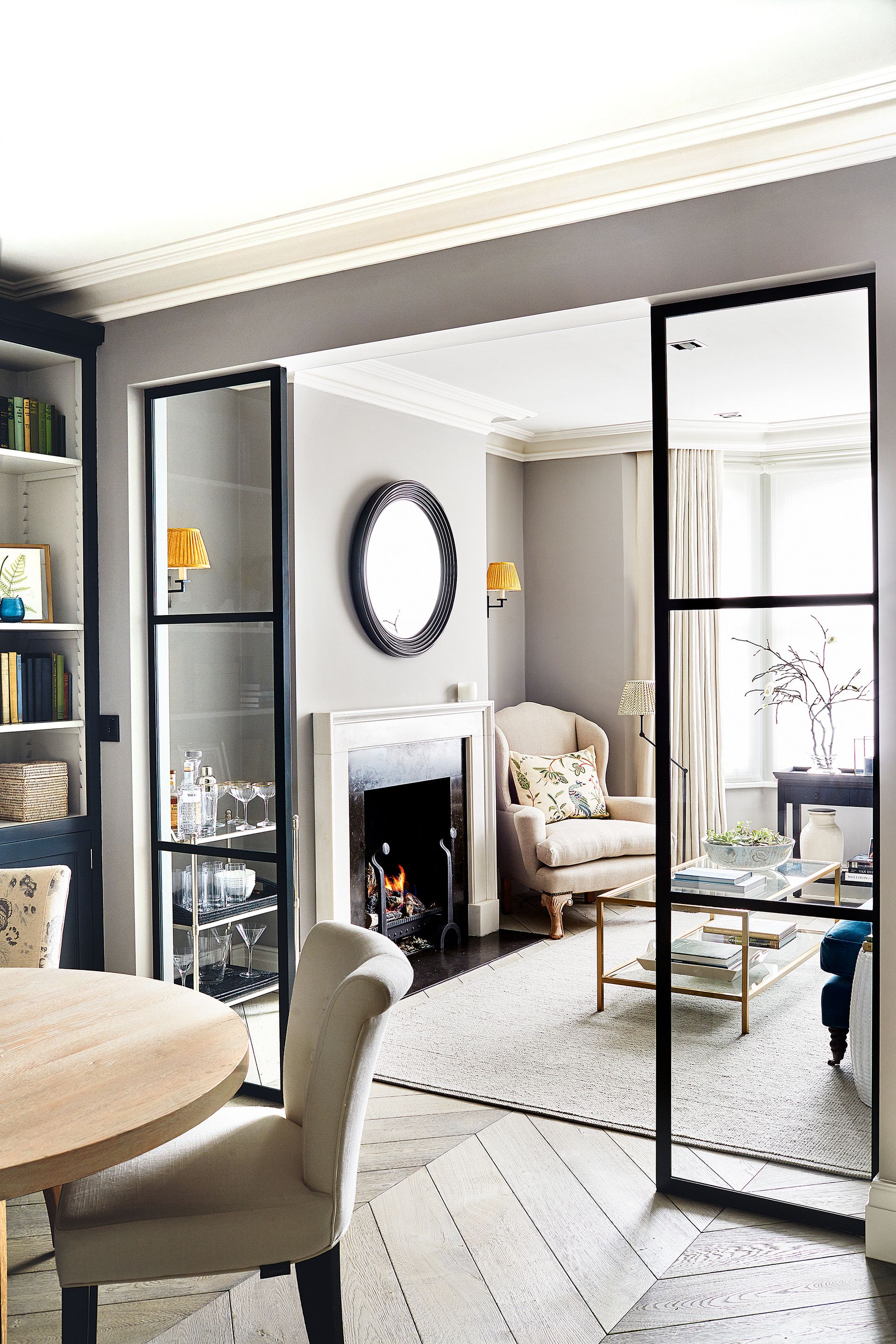 While open plan kitchen ideas that incorporate a living space and dining area, too, are very popular in modern homes, Jen suggests rethinking this approach for older homes, or considering broken plan living rooms.
'If you are looking to remodel or building a custom home, you may wish to consider not going full on open floor plans. Older homes had a room for each function. The rooms were not all open to one another. The rooms were smaller more intimate spaces. This allowed spaces to stay warm in the winter and helped the sound from carrying out to the rest of the home.
'A modern home floor plan that has an open kitchen to its family room is nice for entertaining and feeling the spaciousness. But if a more traditional, older home feeling that is desired, you may want to reconsider the open floor plan.'
5. Consider the style of cabinet and door hardware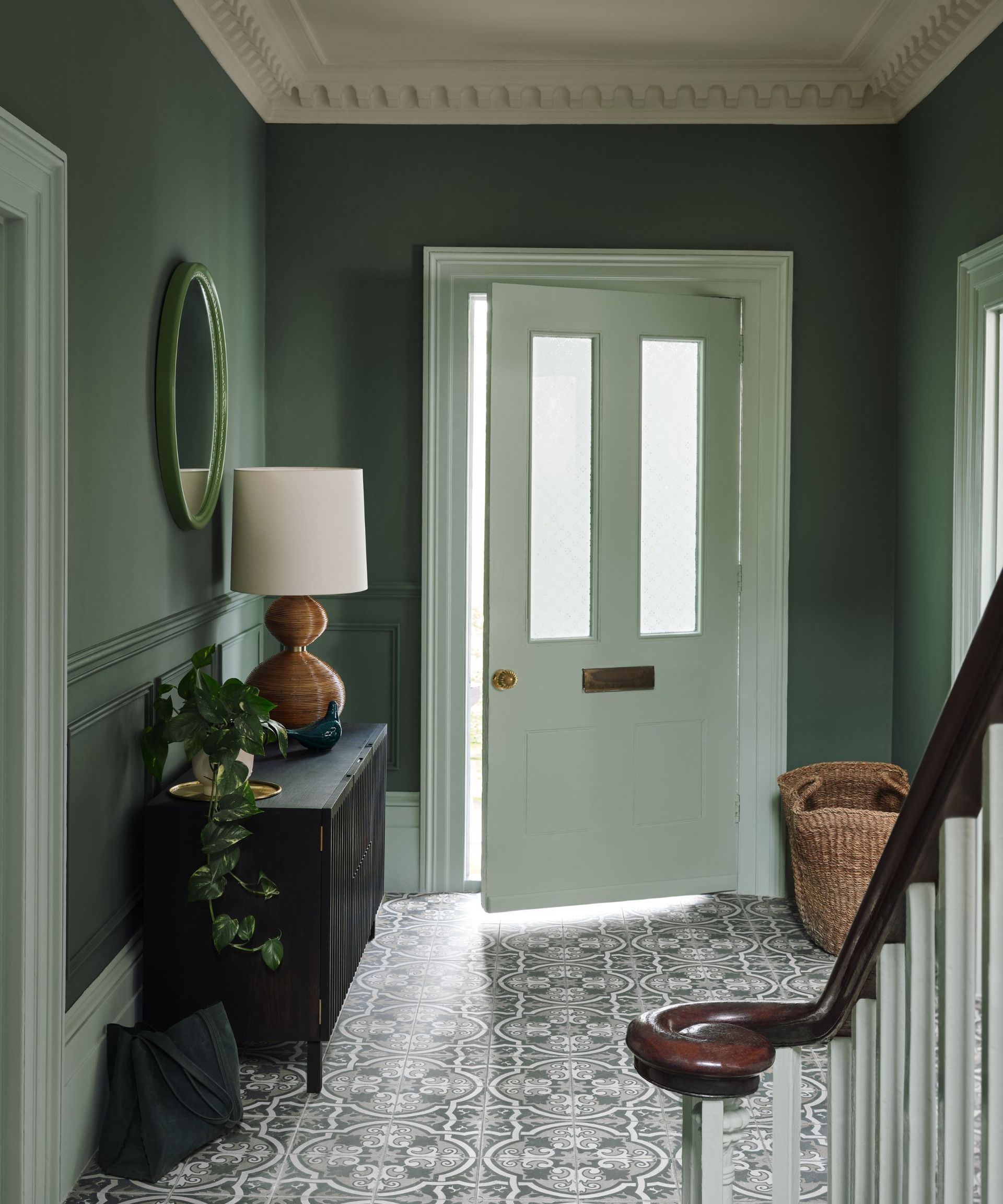 'There are so many options when it comes to cabinet and door hardware now. To choose an aesthetic that flows through your home is key. Choose one look and let it flow from there.
'Choose a statement for the front door that can be special and all to its own. From there, address your kitchen cabinet hardware and then follow with the main bath of the house and other areas. Cabinet hardware is an easy switch and can greatly impact a house giving it a whole new layer of character.'
6. The use of window treatments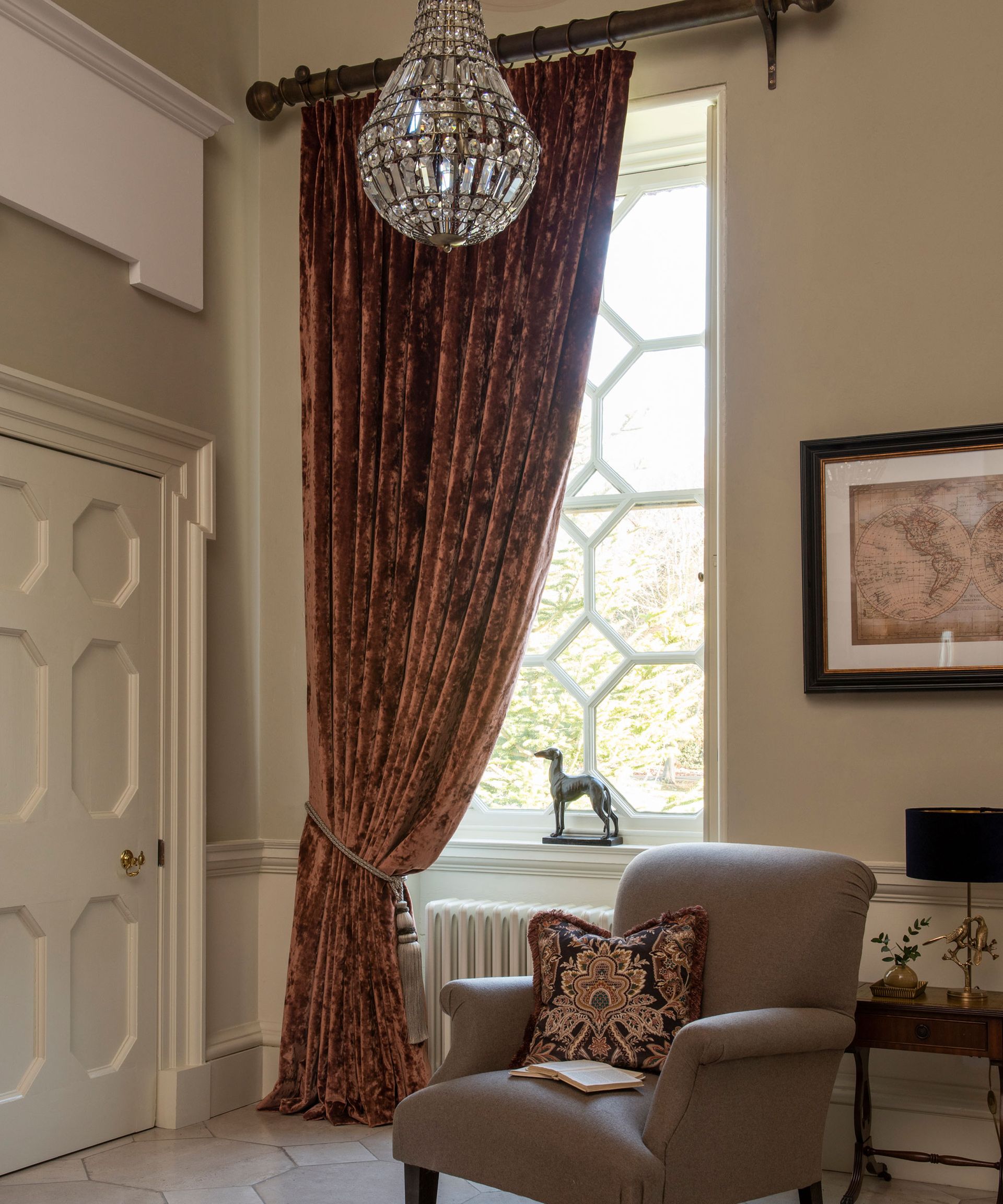 Considering living room drape ideas? Think: traditional.
'The window treatments of today have become much more shade driven than that of an older home which were drapery driven,' says Jen. 'In an older home panel draperies are what was used. They were required to provide warmth in the winter and keep things cooler in the summer. By adding drapery the room feels more intimate and smaller as an older home would be. The use of shades is a much more modern day choice.'
7. Add an antique or a vintage piece of furniture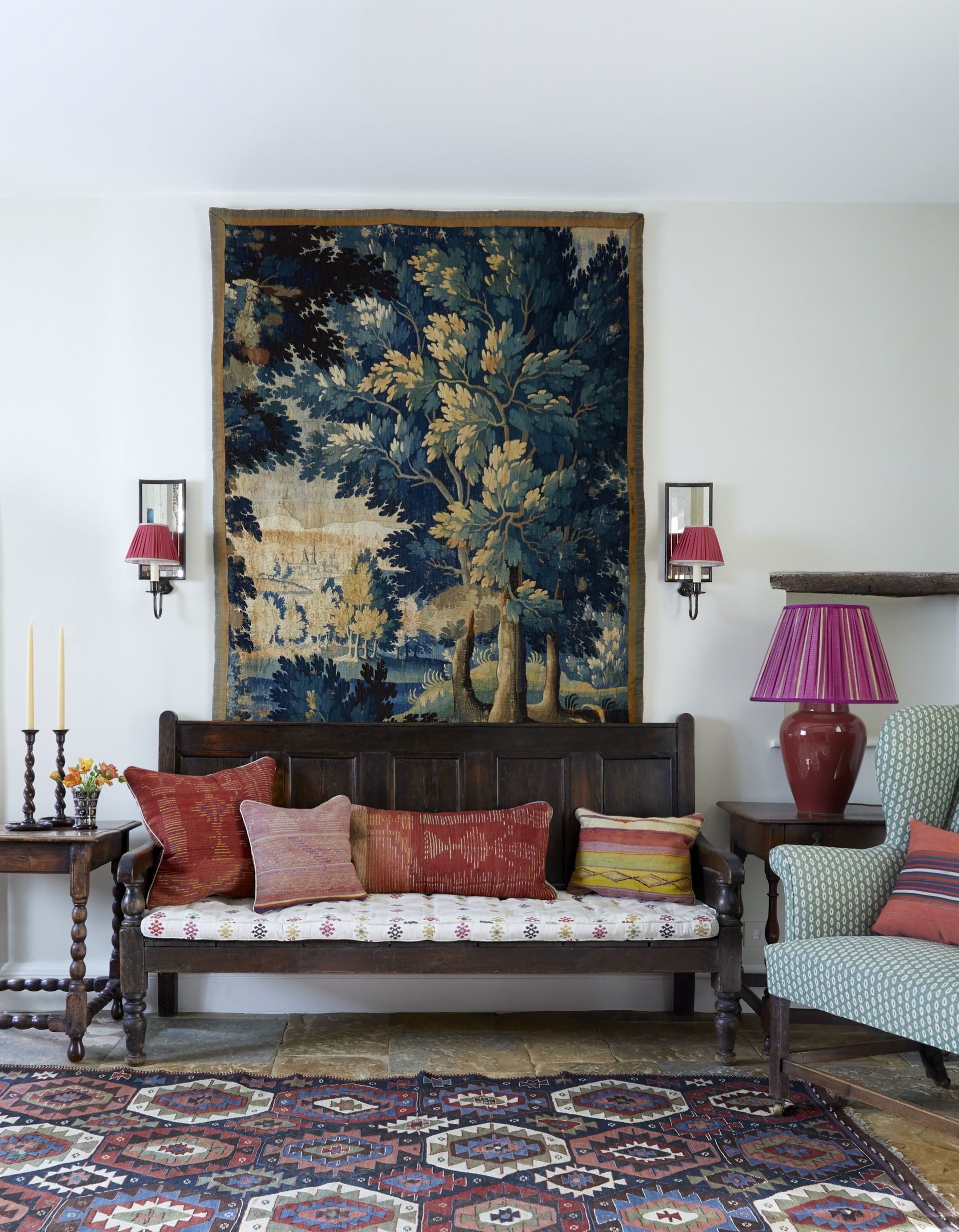 Decorating with antiques is a must for adding character and narrative to an interior, says Jen.
'There is nothing like finding a vintage piece of furniture that can be put to a new use. The look of an older piece of furniture into a newer home automatically brings the age and story of the piece into the modern home.
'The furniture of today is not made with the same quality and character as it was in the past. The additional of an antique piece will give you a "crust" aged layer that a newer piece of furniture could never provide.'
8. Choose antique or vintage lighting over new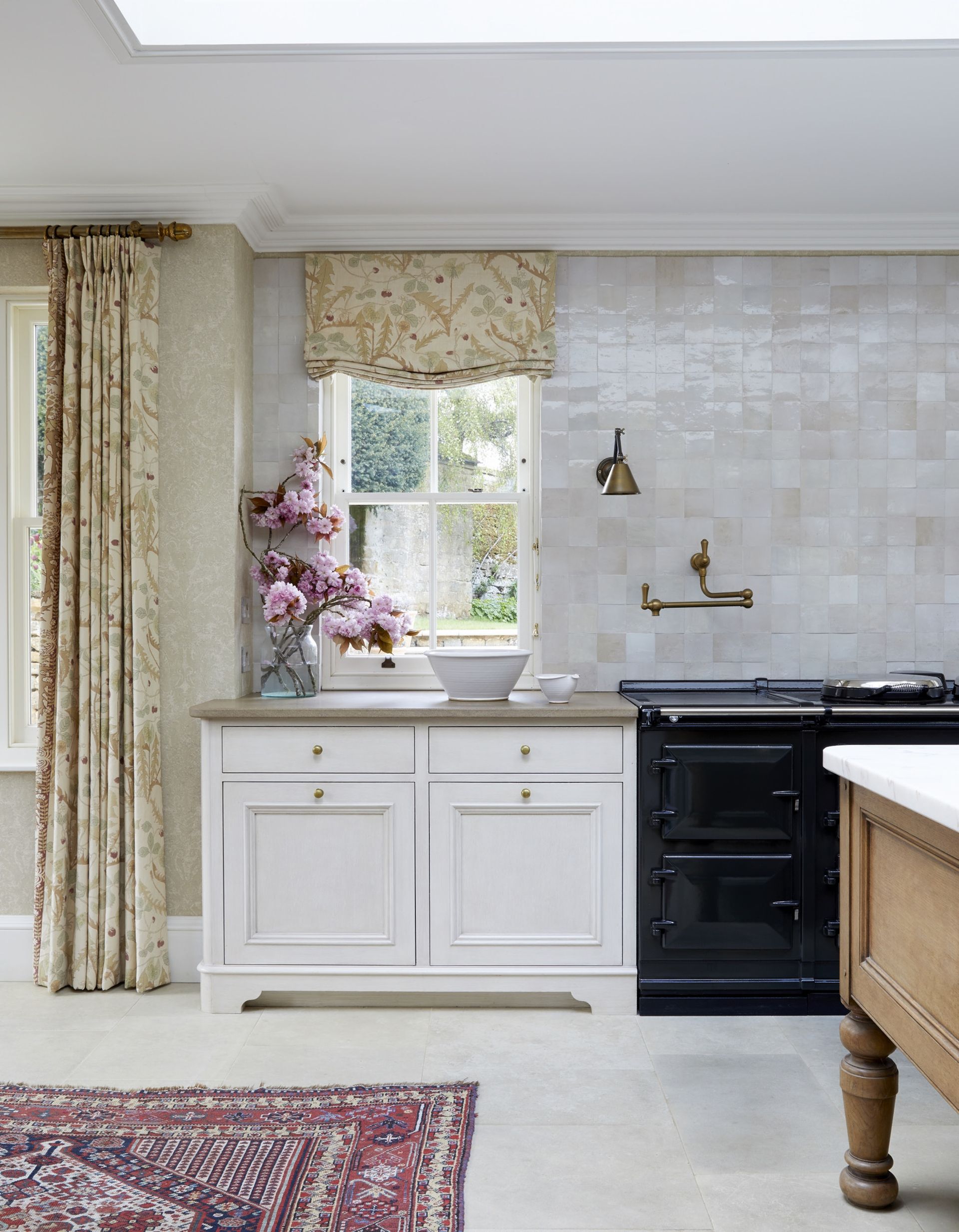 'In my interior design practice, I often introduce an antique light fixture. I find lighting at flea markets, Etsy, garage sales and vintage shops across the country. I enjoy the hunt.
'You can easily have your find rewired to accommodate codes and requirements for the homes of today. The old French lantern will be such a great mix to the exterior of your home. The alabaster or milk glass bowl will give such character to that hallway by the backstairs. See what you find and how it can greatly add a needed old house charm to your new renovated powder room.'
How do you make an old house look nice?
The key to making an old house look nice is to pick colors, flooring, lighting and fixtures that are authentic to its period. 'Critical to the success of a new/old home is how we chose to tell the new interior story,' says interior designer Jen Dallas. 'Material relationships flow into one another, effortlessly leading the eye from one room to the next. Whether it is the reclaimed, wide plank floors, antique tiles or adding a new Dutch exterior door, all of the meticulously poured over selections and details combine to offer the modern home of today tranquillity and old day elegance that feel composed over time and also like a breathe of fresh air.'
Sign up to the Homes & Gardens newsletter
Decor Ideas. Project Inspiration. Expert Advice. Delivered to your inbox.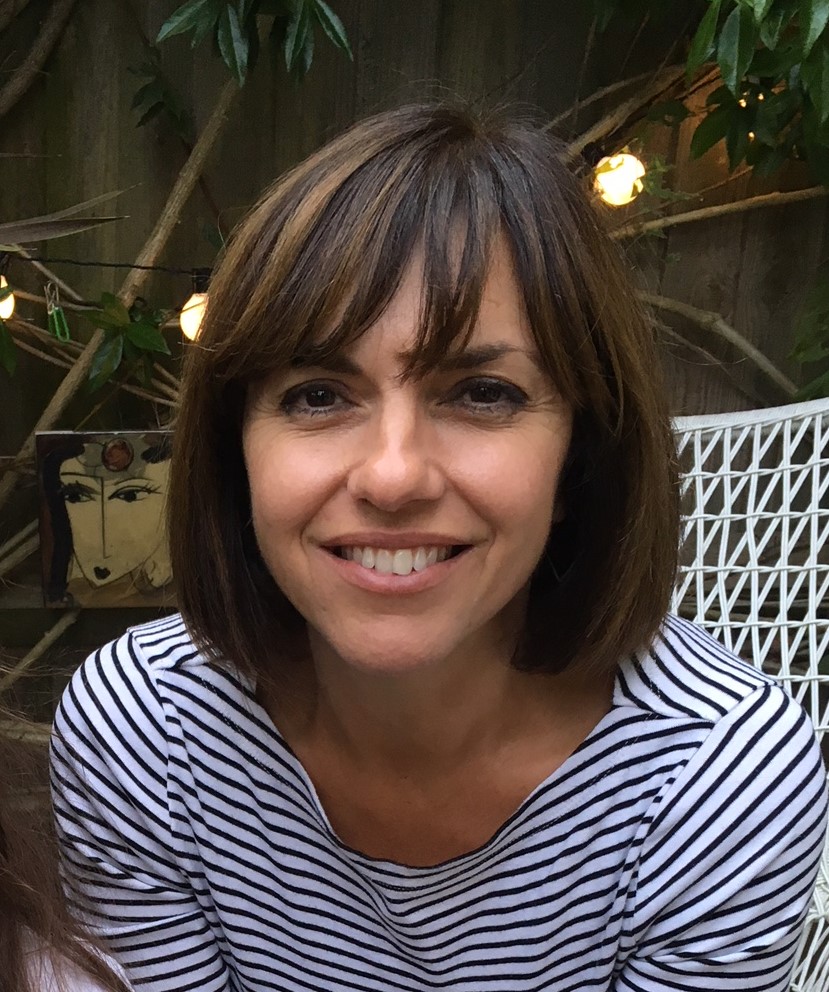 Lucy Searle has written about interiors, property and gardens since 1990, working her way around the interiors departments of women's magazines before switching to interiors-only titles in the mid-nineties. She was Associate Editor on Ideal Home, and Launch Editor of 4Homes magazine, before moving into digital in 2007, launching Channel 4's flagship website, Channel4.com/4homes. In 2018, Lucy took on the role of Global Editor in Chief for Realhomes.com, taking the site from a small magazine add-on to a global success. She was asked to repeat that success at Homes & Gardens, where she has also taken on the editorship of the magazine.