Should you paint hardwood flooring? I am one year in and here's what you need to know
Painted floorboards look lovely, but do they have longevity?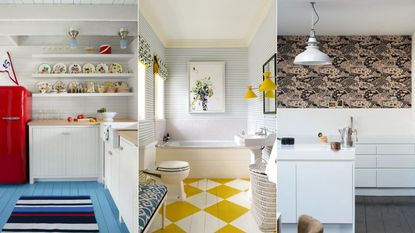 (Image credit: Benjamin Moore/Simon Brown/Future)
Sign up to the Homes & Gardens newsletter
Decor Ideas. Project Inspiration. Expert Advice. Delivered to your inbox.
Thank you for signing up to Homes & Gardens. You will receive a verification email shortly.
There was a problem. Please refresh the page and try again.
Painting wooden flooring seems like a fail-safe solution to updating tired-looking boards. It's a job you can DIY, relatively cheaply and you can have new chic flooring in just a weekend. What's the catch?
I painted my bedroom floorboards white just over a year ago. So I now know the catches, I know the downsides, I now know what I wished I had known a year ago before I ripped up the bland gray carpet and got happy with whatever generic white paint I had to hand.
So I am going to share what you need to know before painting your wood floors. Because I do think you should paint your floorboards, I don't regret painting mine. It looks lovely and is relatively inexpensive, especially in comparison to other flooring ideas. But I do think you should be aware of a few things before you commit.
Should you paint you wooden floorboards?
I do not regret painting my floorboards, however, I do regret a few things about the process of painting my floorboards. A year later I have repainted them a lot – something I wouldn't need to do as often if I had done the right prep and chosen the right paint. So with that in mind, here's my advice for what you really need to know about painted floors, and what you should do to ensure they last and look wonderful.
Pick the right paint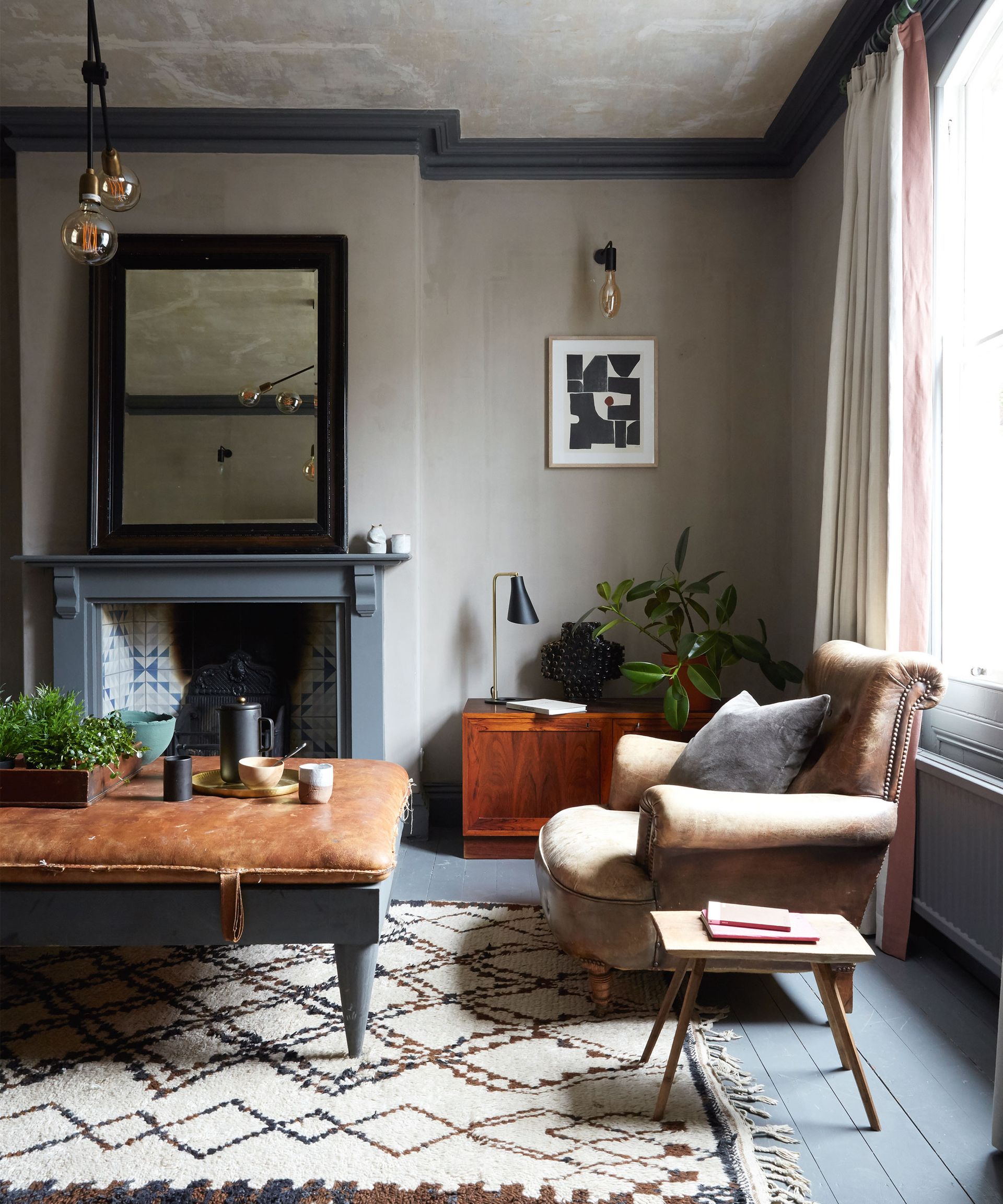 This was my first downfall. I was so keen to get rid of that carpet and hopefully have beautiful wooden bedroom flooring, that I didn't think all that much about the paint I was using.
The paint you put on the flooring needs to be hardy, it needs to protect the wood as well as change the color. Your standard wall and ceiling paint isn't going to cut it (yes, no judgment, that is what I first used on my floorboards). Some brands do make floor-specific paint now that's extra durable and resistant to stains and scratches. Ideally, you want it to be water-resistant too so you can mop up any potential spills. For super hardwearing paint, you could look to use outdoor paints made for porches or fences.
Farrow & Ball recommend their Modern Eggshell finish for flooring projects, and Benjamin Moore does a latex paint that's designed for both indoor and outdoor flooring that's super durable and still has low VOCs.
Just be aware a lot of super hardwearing paint is likely to be oil-based, which can get messy and are high in VOCs. I would recommend avoiding these if possible, stick with something designed for flooring or the outdoors that's water-based – slightly less durable but better for the planet and your health too.
Carry out the necessary the prep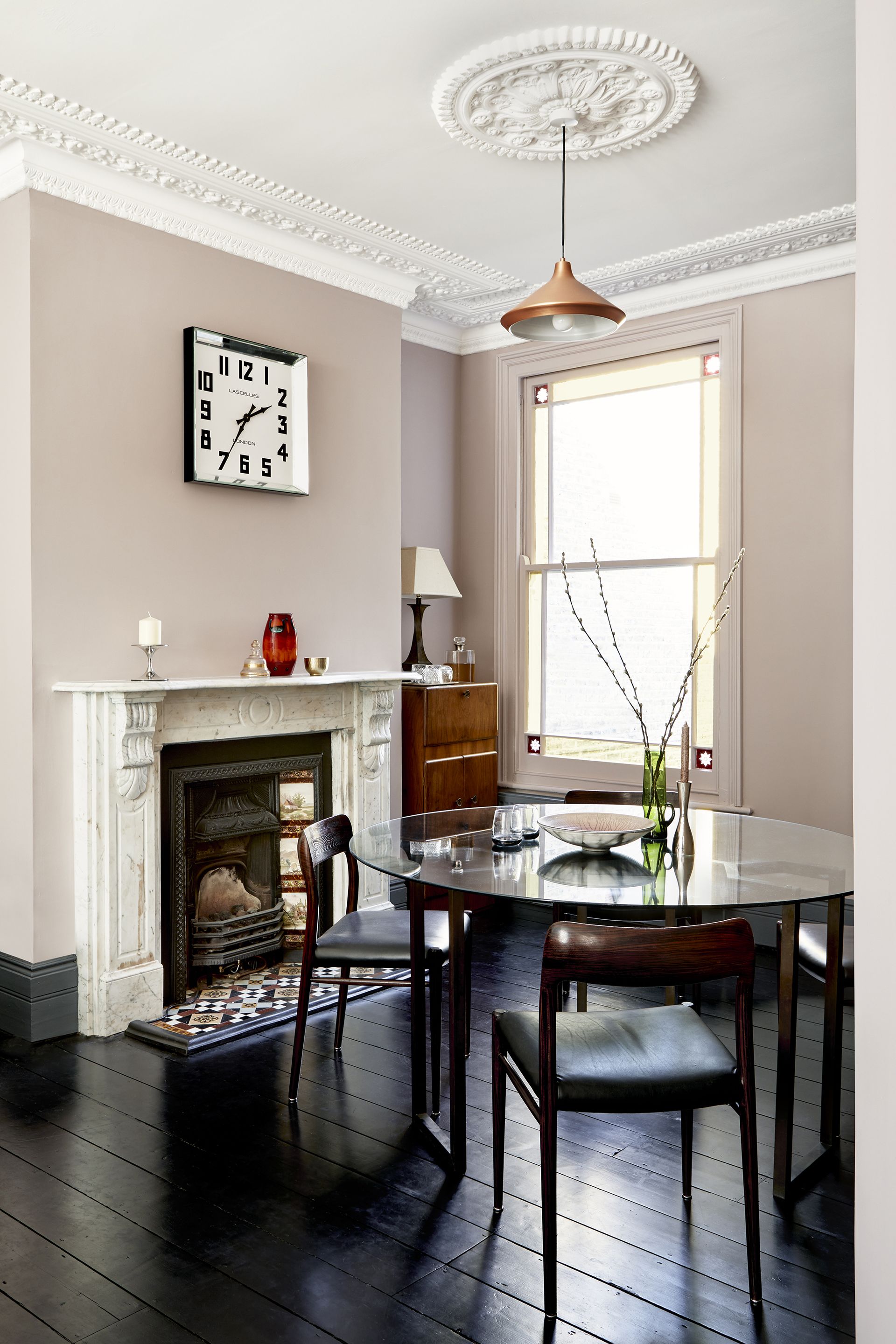 It's frustrating when you want to get on with a project and see the final results to have to faff around with prep, but when painting floorboards it really does make all the difference.
Checking and improving the conditions of your floorboards is the first step. Fill in any obvious holes and deep scratches with wood filler, and repair or replace any boards that are really damaged. Then sand down your boards. A hand electric hand sander works fine for smaller rooms, but if you are dealing with a large room I would recommend renting a larger sander or hiring someone to come and do this step for you.
Then tidy up all the mess you will have made at this point by vacuuming away the dust and then cleaning the floorboards with water and a gentle liquid detergent. Then leave all this to dry before you start painting.
Consider that it might let in a draft
Something else I didn't consider. There are gaps between floorboards, and gaps mean drafts. If you live in a warmer climate or can deal with the potential drafts that wooden floors might create then fine, you can skip this step.
But if drafts, or even noise, are going to be an issue, prep now and thank yourself later. Seal the gaps between the floorboards using a specialized floorboard gap filler (it comes in strips and is super easy to use) or wood filler.
Choose a practical color for your home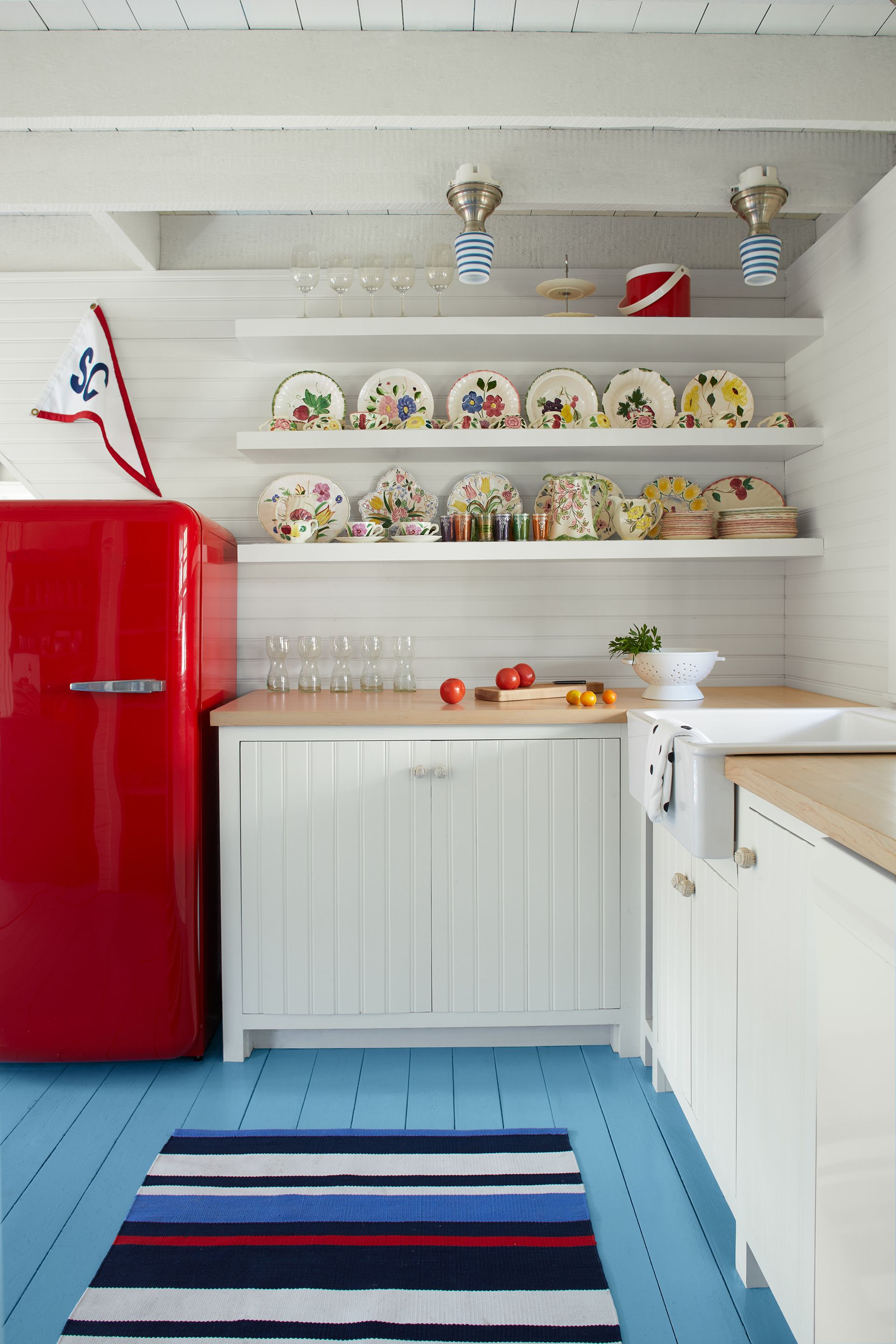 The color you choose with determine how high maintenance this project will be, so do consider the practicalities. With high-traffic spaces like entryways and kitchens don't go too light with the color. You want to disguise the wear and tear these floors will inevitably go through.
That being said, you would think a darker shade would be the answer for an entryway, but actually, darker hues can show up dust and dirt just as much as pale flooring. I'd suggest trying a color rather than a neutral, nothing too bold, a sage green or a soft, mid-blue that will hide debris and also make the entryway flooring more of a focal point.
For a kitchen, you could match your kitchen flooring color to the cabinet color for a very on-trend tonal look. But if in doubt, try a soft slightly dark beige and throw down a kitchen rug on top for an extra layer of protection. You won't see dirt the same as a brilliant white floor, but it will still have that lightening effect.
I did go for white in my bedroom, as this space is relatively low-traffic, and I do love the look. Plus, you do have the benefit that white can get a little chipped and scuffed and you can just pass it off as 'rustic' – that's what's happened in my case.
Be prepared to have to to paint your flooring again
I think this is actually a reason to paint your wooden floorboards. Unlike with carpet or even tile, if something gets spilled, or dirt starts to build or scratches start to show, you can just give it a fresh coat of paint. But it is something to be aware of if you are considering painting your floorboards, you will need to re-paint every now and then depending on the room and the color.
I find a couple of times a year I like to do touch-ups on the flooring. I don't remove all the furniture, so it's not a huge job, just a few hours cleaning the floor and then going over any really obvious wear and tear.
FAQs
Do painted wooden floors last?
Yes, painted wooden flooring can last year on year so long as you do the prep work to begin with and use the right, hard-wearing paint. You can also touch up the floorboards as frequently as needed so they will continue to look fresh for as long as you are willing to keep painting them for.
What kind of paint should you use on wooden flooring?
Look for floor-specific paint. Lots of them are water-based and don't need a primer so really easy to use and the formula is more resistant than standard paints. I have heard of people using outdoor paint too, as again it's super hardwearing and water resistant too. You could also add an extra layer of sealant for extra protection.
---
I would encourage anyone wanting to paint their floorboards, and I will continue to happily repaint my white floorboards for years to come. I love the rustic vibe they give and how affordable the look is to create. I also like the idea that if I should want to totally switch up the look, I could change the color at any point. Far chicer and far less commitment than carpet.
Sign up to the Homes & Gardens newsletter
Decor Ideas. Project Inspiration. Expert Advice. Delivered to your inbox.