5 important lessons I have learned from decorating a small apartment
Maximizing space while still creating rooms that feel chic and clutter free was no mean feat, but these are the lessons I learned when overhauling my small apartment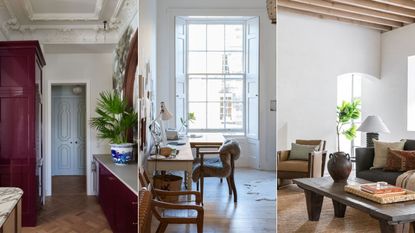 (Image credit: Colombe/Farrow & Ball/Marie Flanigan)
While there are many positives to living in one of the biggest and most exciting cities in the world, it also means living in one of the most expensive cities in the world. Your money doesn't go very far when it comes to cost per square foot. However, I still feel lucky to have what I have, and despite having to overcome some hurdles, it's been a joy to overhaul my apartment decor, no matter how tiny.
I have found that decorating a small space doesn't have all the limits you might think. Of course, you have to be a bit more considered with the color scheme and the furniture you bring in, but I have found there have been very few times I have not managed to make something work in the space I have.
Lessons have definitely been learned, however, and I have tried and tested many colors, wallpapers, and layouts. So here I share the key takeaways from decorating a small space, some make sense, and some you just have to trust me on.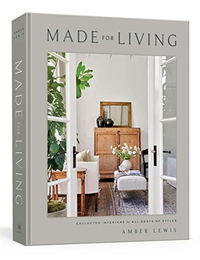 Made for Living: Collected Interiors for All Sorts of Styles, Amber Lewis | From $24.58 at Amazon
This national best-seller is a success for a reason: within the pages, interior designer Amber Lewis shares her most revered design secrets and expert know-how.
1. Doors can be pointless
When I first saw my apartment, I knew some of the doors had to go. It's a semi-open plan space, with the living room and kitchen being joined by an open arch, so having a door that opened out from the absolutely minuscule apartment entryway into this large-ish and light-filled area just didn't make sense.
By removing the door, I almost got rid of the entryway, the space just flowed straight into the main living space. It's a tip I would recommend trying if you have adjoining rooms that don't need that solid separation, like a living room and a kitchen or a kitchen and a dining room. By taking away the door you can borrow space from each room, plus I've found it creates a far more sociable apartment layout.
2. Decorating with darker colors can work
I love decorating with neutrals, and despite knowing that dark colors can have similar space-expanding effects to lighter shades, I never quite believed it. I decided to test it out in the smallest space in the apartment, the entryway, and to my surprise, it really worked.
If you are tackling a small room that doesn't get too much natural light I would say try this out. I went with a dark wallpaper, rather than paint, just to break up the color, but regardless the dark blue-grey really does trick the eye into making the small room look bigger. For the best effect, take your color over the woodwork and the ceiling too, dark walls contrasting against a light ceiling really highlights the dimensions of the room making it feel smaller.
3. Minimalism isn't the only option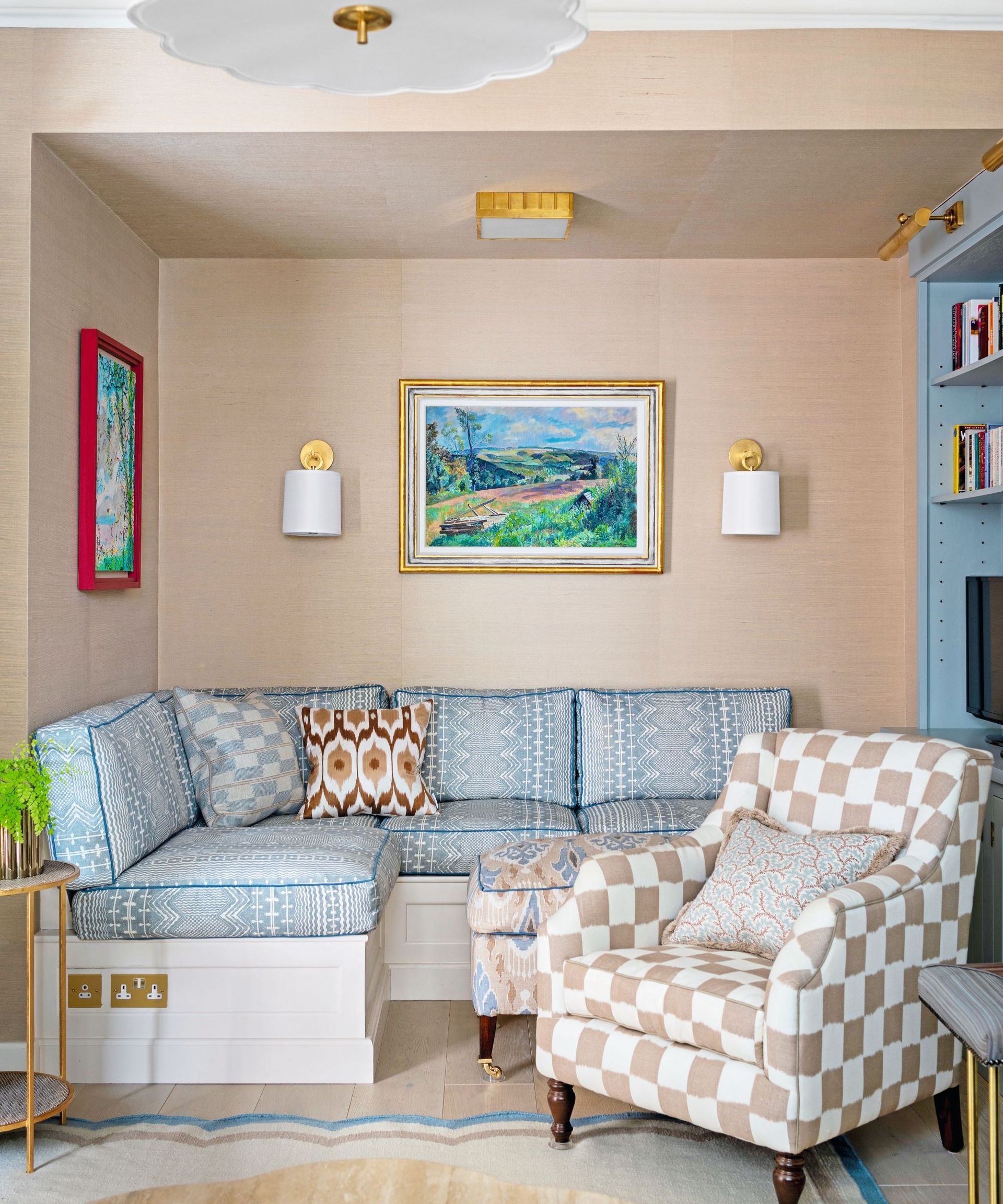 The paired-back nature of minimalist decor does lend itself well to small apartments. However, the less is more approach isn't your only option and in fact, leaving lots of negative space can make a small space look even smaller as you are really going to notice the dimensions of the room.
I found a balance worked best, you don't want to crowd the space, but equally, you don't want too much wall or floor space on show. Shelving was ideal for giving my small rooms character, I could keep the majority of decor to that one section of the room and fill them with pattern color, and texture without overwhelming the entire space.
Mixing pattern isn't just reserved for larger spaces either. I was tentative about pairing a (subtly) checkered rug with (again subtly) floral pillows in case the clash was just too much for the room. But I committed, and it worked absolutely fine. Don't let the lack of square footage hold you back in being creative, small rooms can handle more than a minimalist style.
4. You can (and should) float furniture
The go-to when laying out small rooms is often to push everything against the walls. The more floor you can see the better. I tried this with my living room layout for years, and it wasn't until I had to do a shift around to accommodate some dinner guests (the living room doubles as a dining room) that I realized I was missing a trick not floating more of my furniture.
Giving your larger pieces of furniture a bit more room to breathe, and pulling them away from the wall can make the room feel larger, these layouts are often far more cozy and sociable. Just make sure you still leave enough room to move freely around the space and you don't break up any natural walkways.
When floating furniture, especially in the living room, use a rug to ground the furniture. Get a living room rug that's big enough so the majority of the furniture can sit on top.
5. Don't scale down on everything
This is where the minimalist mindset can come in handy. Rather than scale down all your furniture so you can fit as many pieces in as possible, go for larger pieces and less of them.
Bringing a large section sofa into a small living room, or a statement headboard in a small bedroom may sound like it will dominate the space, but often filling the space comfortably with furniture makes the most of room and creates the allusion the rooms are larger.
That being said, you don't want to go so oversized the space is just made up of this one piece of furniture. Before buying my sofa I taped the outline of a few different sizes to the floor so I could get more of an idea of how they would fill the space. I took a bit of a gamble and actually went for the largest option as there was some breathing space, but the planning ahead was certainly useful.
---
Decorating small spaces needn't be a tricky task. Honestly, apart from a couple of logistical considerations, I found little difference between decorating a small room and any other room. Just let your tastes dictate what you want to achieve even if you have to make small tweaks along the way to accommodate the lack of space.
Sign up to the Homes & Gardens newsletter
Decor Ideas. Project Inspiration. Expert Advice. Delivered to your inbox.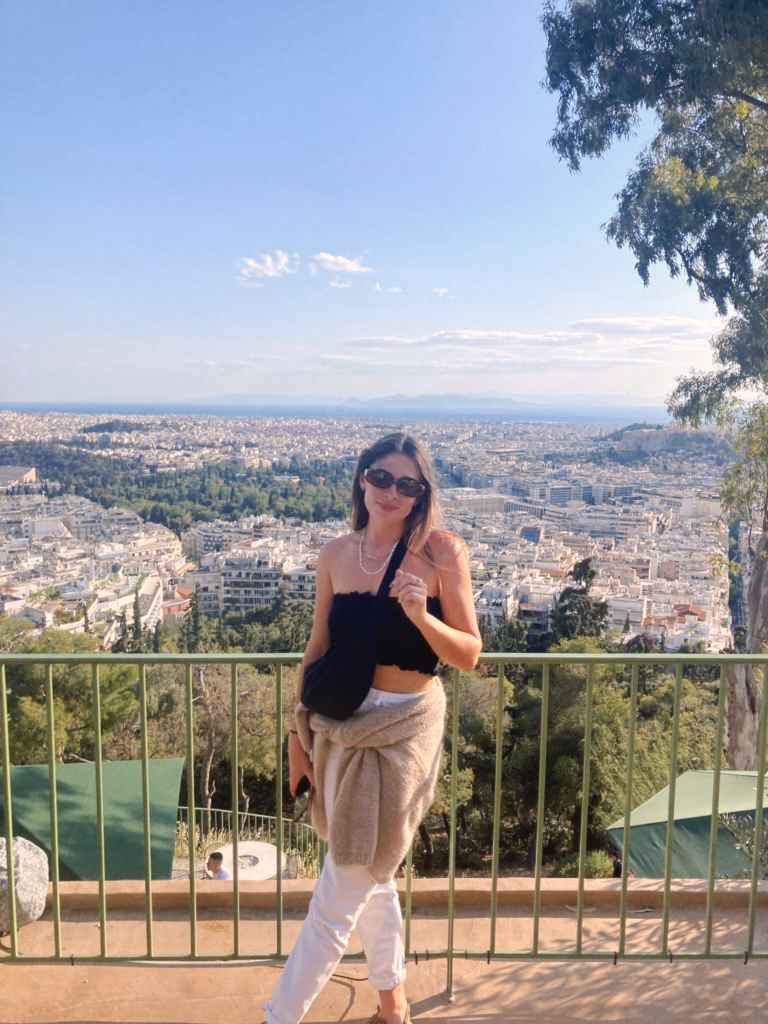 I am the Head of Interiors at Homes & Gardens. I started off in the world of journalism in fashion and luxury travel and then landed my first interiors role at Real Homes and have been in the world of interior design ever since. Prior to my role at H&G I was the digital editor at Livingetc, from which I took a sabbatical to travel in my self-converted van (not as glamorous as decorating a home, but very satisfying). A year later, and with lots of technical DIY lessons learnt I am back to writing and editing, sometimes even from the comfort of my home on wheels.