21 subtle Halloween decor ideas that even minimalists will love
From elegant seasonal ornaments to pretty wreaths and tableware, learn how to create a chic Halloween scheme with our subtle yet stylish decor ideas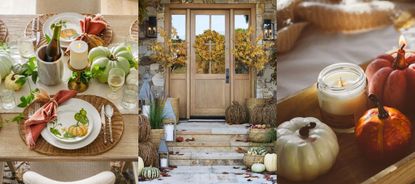 (Image credit: Pottery Barn | Getty Images)
Sign up to the Homes & Gardens newsletter
Decor Ideas. Project Inspiration. Expert Advice. Delivered to your inbox.
Thank you for signing up to Homes & Gardens. You will receive a verification email shortly.
There was a problem. Please refresh the page and try again.
For many of us, Halloween is a chance to go all out with scary decorating ideas across the inside and outside of our homes, however, ghosts, ghouls, skulls and spiders are, understandably, not for everyone.
To help you create a more chic and sophisticated Halloween scheme, we've gathered our favorite Halloween decorating ideas that are more subtle and stylish rather than spooky and scary.
From simple stacks of pumpkins for by your front door for outdoor Halloween decor, to elegant ornaments and tableware, we've gathered our favorite design ideas and products that embrace cozy, neutral and natural color palettes, and a more minimalist approach to Halloween styling.
21 classy Halloween decor ideas for a more subtle take on seasonal decor
There is no right or wrong way to decorate your home for Halloween – embrace decorations that coordinate with your own style and personality, and focus on making your home feel more cozy, special and unique for the season. Explore just some of our favorite decor ideas below.
Style with plenty of faux pumpkins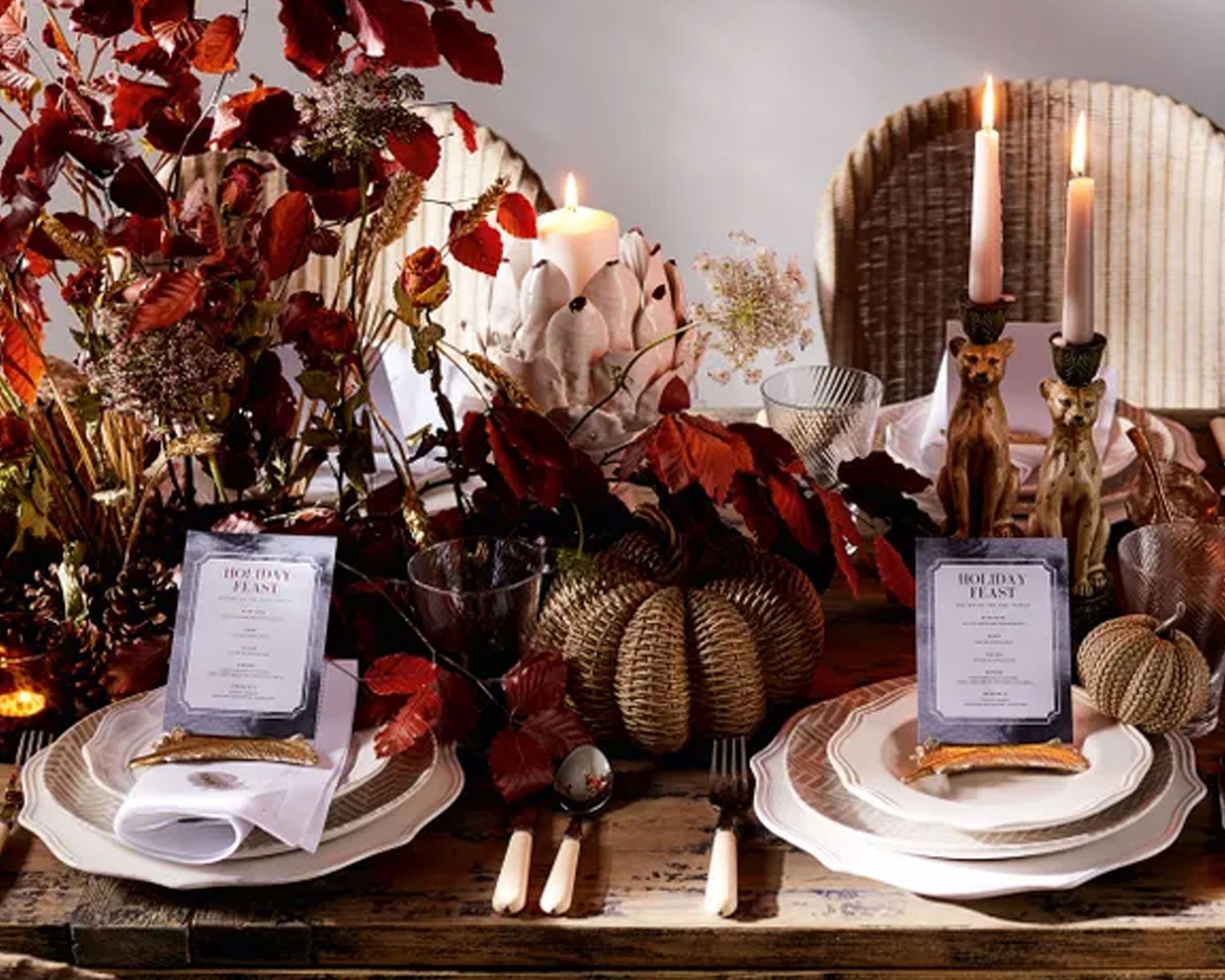 One of the most timeless and popular decor ideas for Halloween, decorating with pumpkins is guaranteed to make your home feel more fun and festive for fall and Halloween.
However, instead of using real pumpkins and gourds (bright orange and other classic fall colors are not for everyone), why not style your space with a more unique collection of faux pumpkin designs instead.
From glass pumpkin ornaments, to rustic faux designs crafted from basket weave, there are so many beautiful designs to choose from. Shop some elegant faux pumpkins below.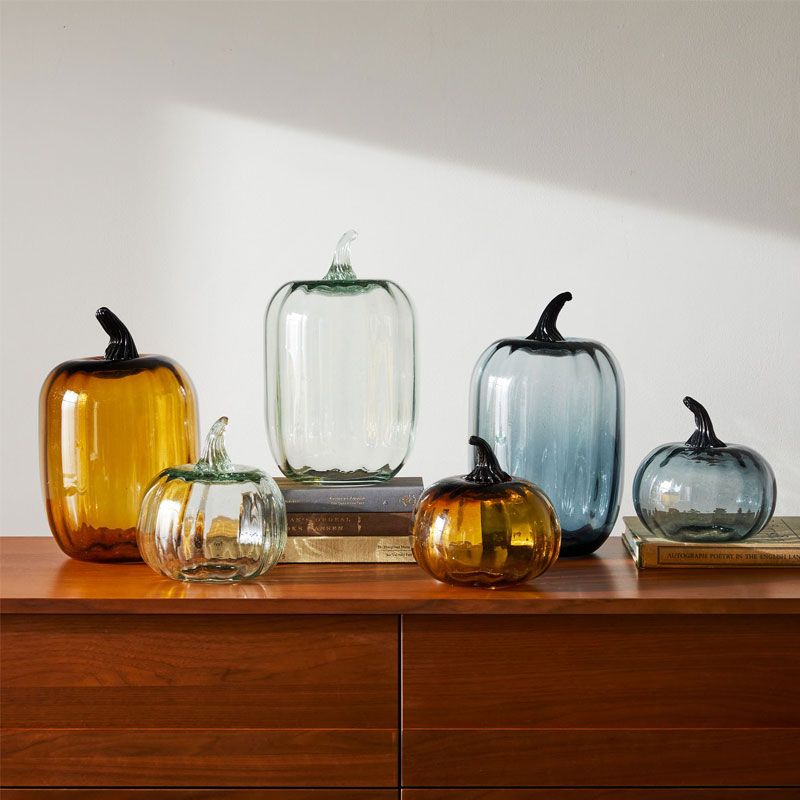 1.
A stylish, modern take on seasonal pumpkin decor, these colorful glass pumpkins have been crafted from mouthblown recycled glass.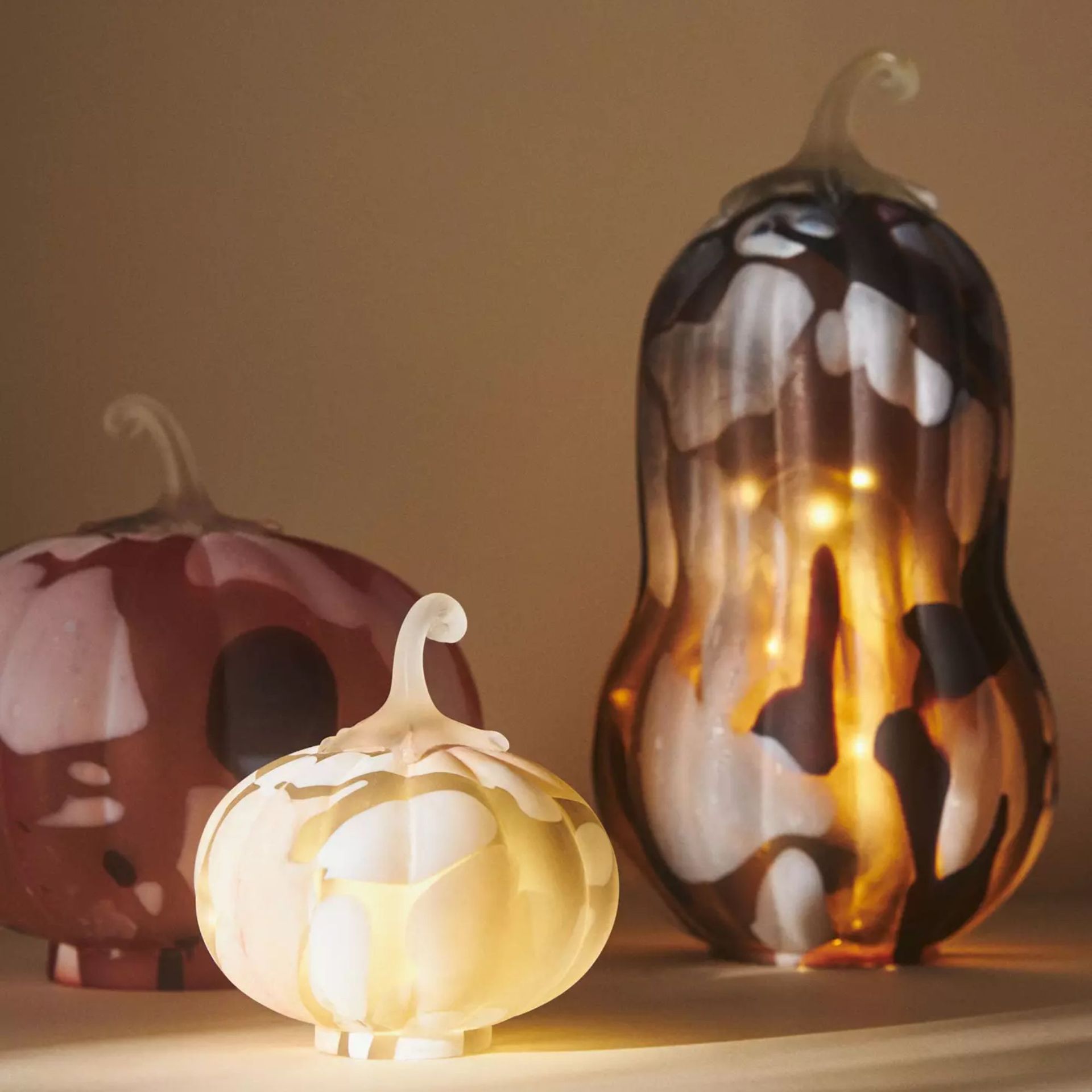 2.
These colorful decorative glass pumpkins are an elegant and unique take on Halloween pumpkin decor, perfect for creating an eye-catching, glowing display.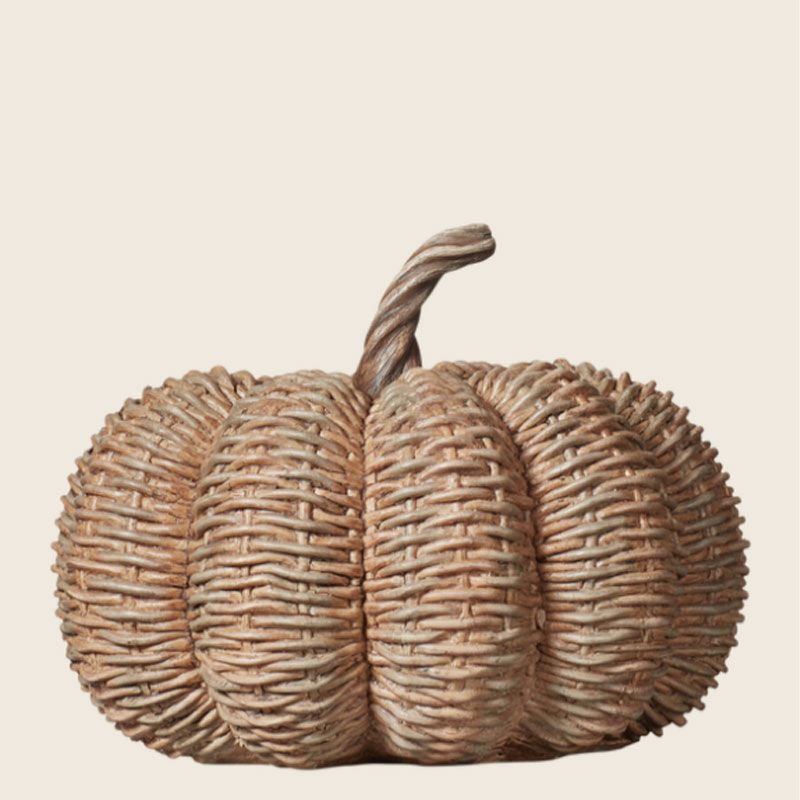 3.
Pepo Basket Weave Decorative Pumpkin - Natural
For a more rustic, earthy take on Halloween and fall decor, this basket weave pumpkin by OKA is perfect.
Hang a pretty fall wreath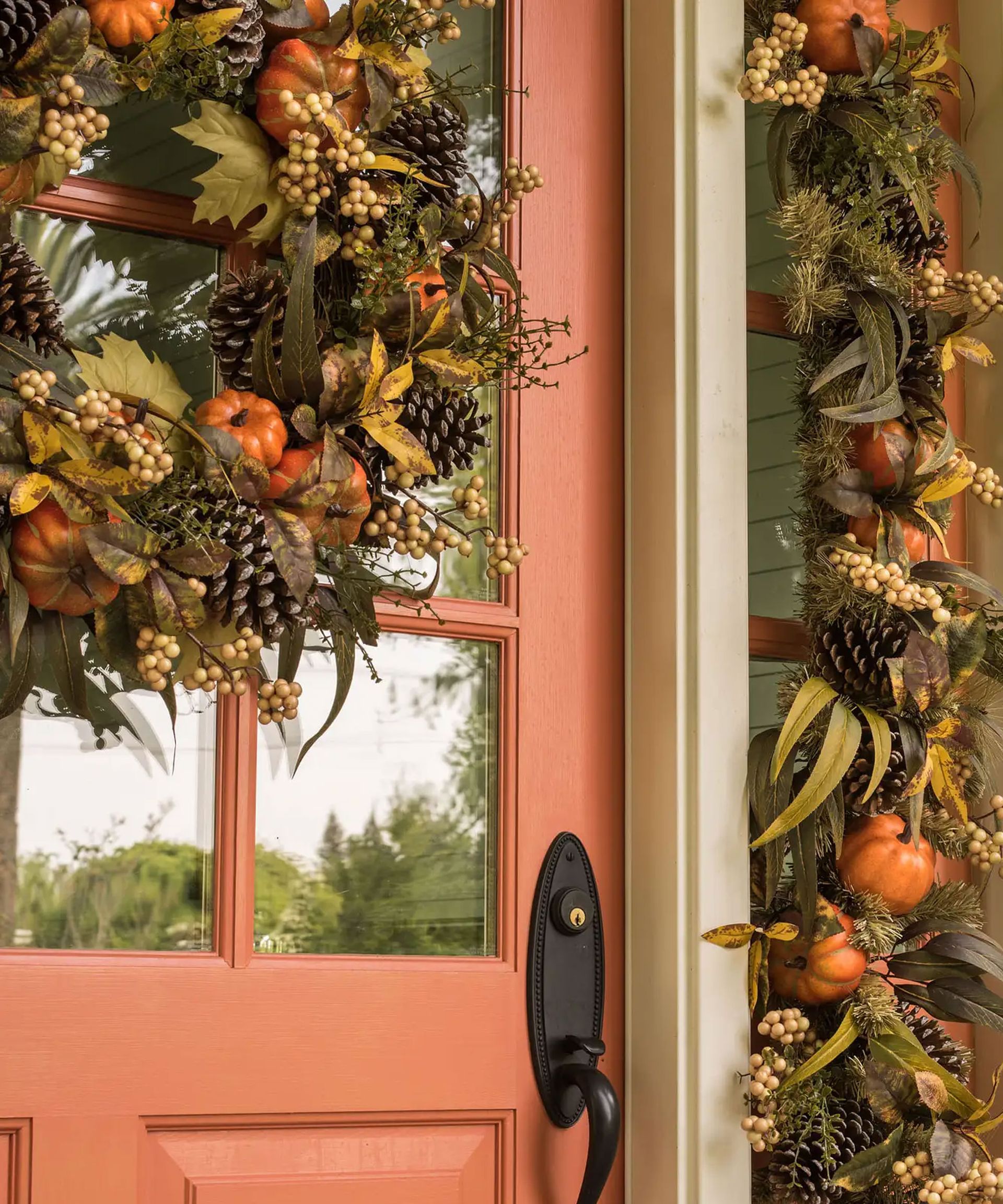 Subtle Halloween and fall decor ideas will always go together hand in hand.
Instead of embracing scary ghost and ghoul decorations for Halloween porch decor and Halloween door decor, opt for a more natural, cozy look instead and use a pretty fall wreath.
Fall flowers and foliage can also be used throughout your home to make it feel more in-keeping with the changing seasons too. Style your indoor spaces with vases of cut stems and dried flowers, like these branches and dried flowers from Afloral, to bring the natural beauty of the season into your home.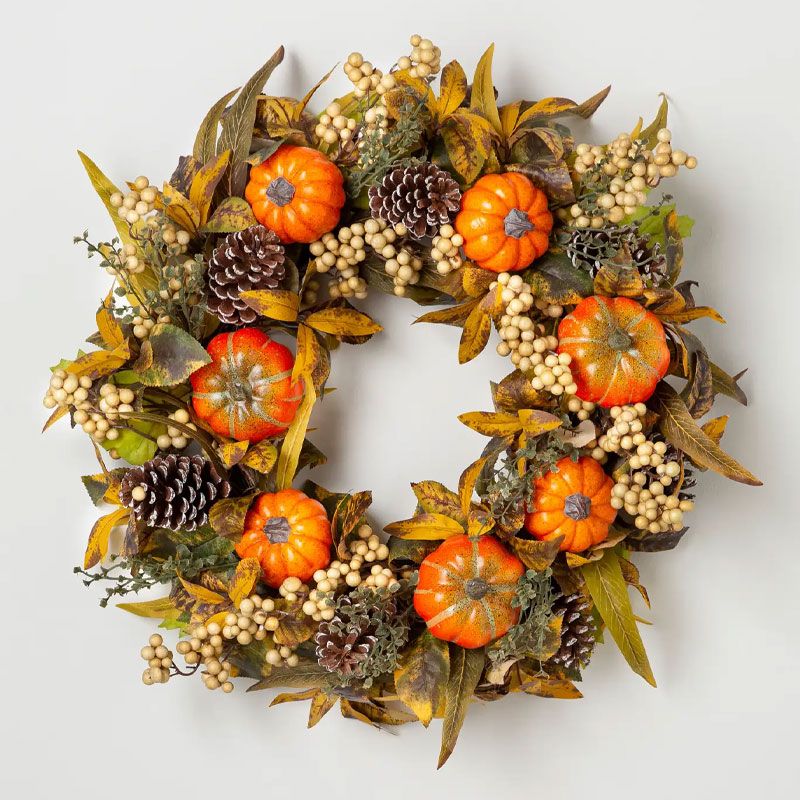 4.
Autumn Abundance Foliage Wreath
Bring the splendor of the season into your home with warm earth tones and natural accents. Faux fall leaves, pumpkins, sprigs of berries, and pinecones provide effortless autumnal beauty on this autumnal wreath.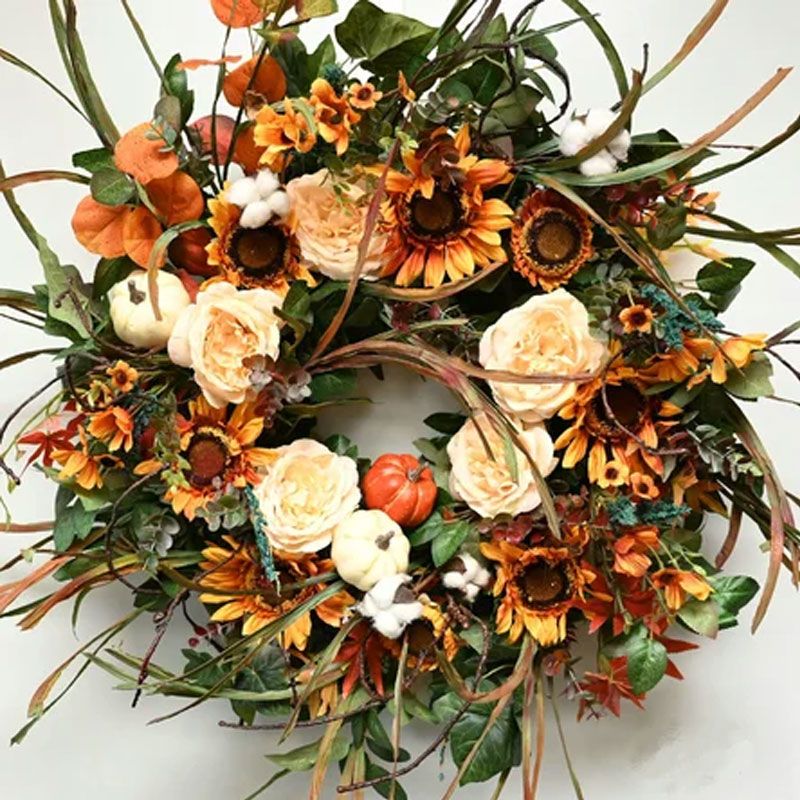 5.
Faux Sunflower Floral Wreath by The Holiday Aisle
This colorful wreath will bring in the beautiful colors of fall into your home, perfect for hanging on a door, on a wall or above a fireplace.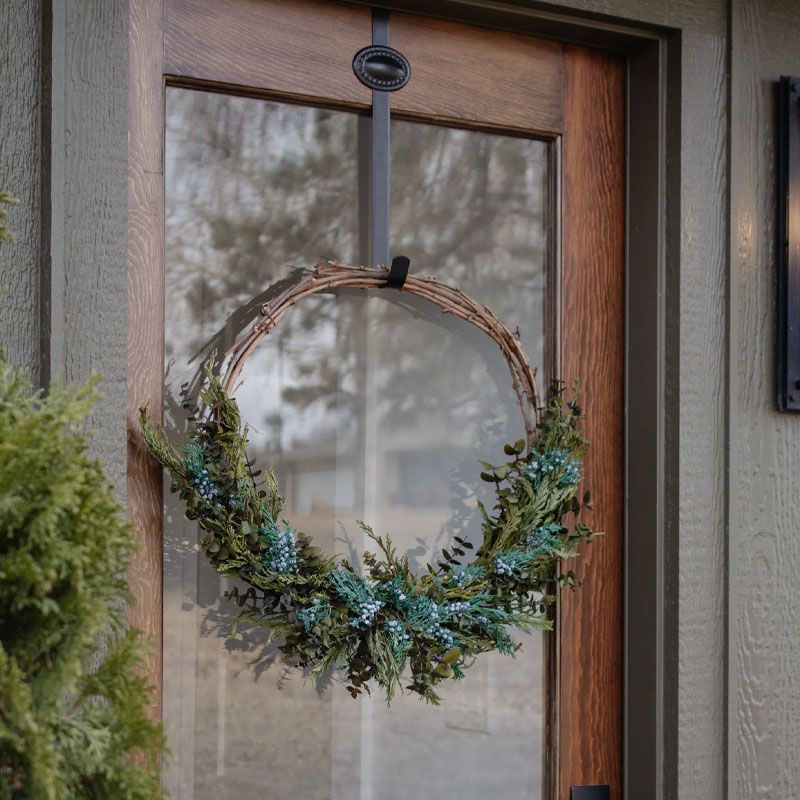 6.
Preserved Juniper and Cedar Pinecone Forest Wreath
Hang this fall wreath on your door or above your mantel, and let the natural, fragrant greens fill your home with the delightful aroma of nature.
Embrace a simple Halloween garland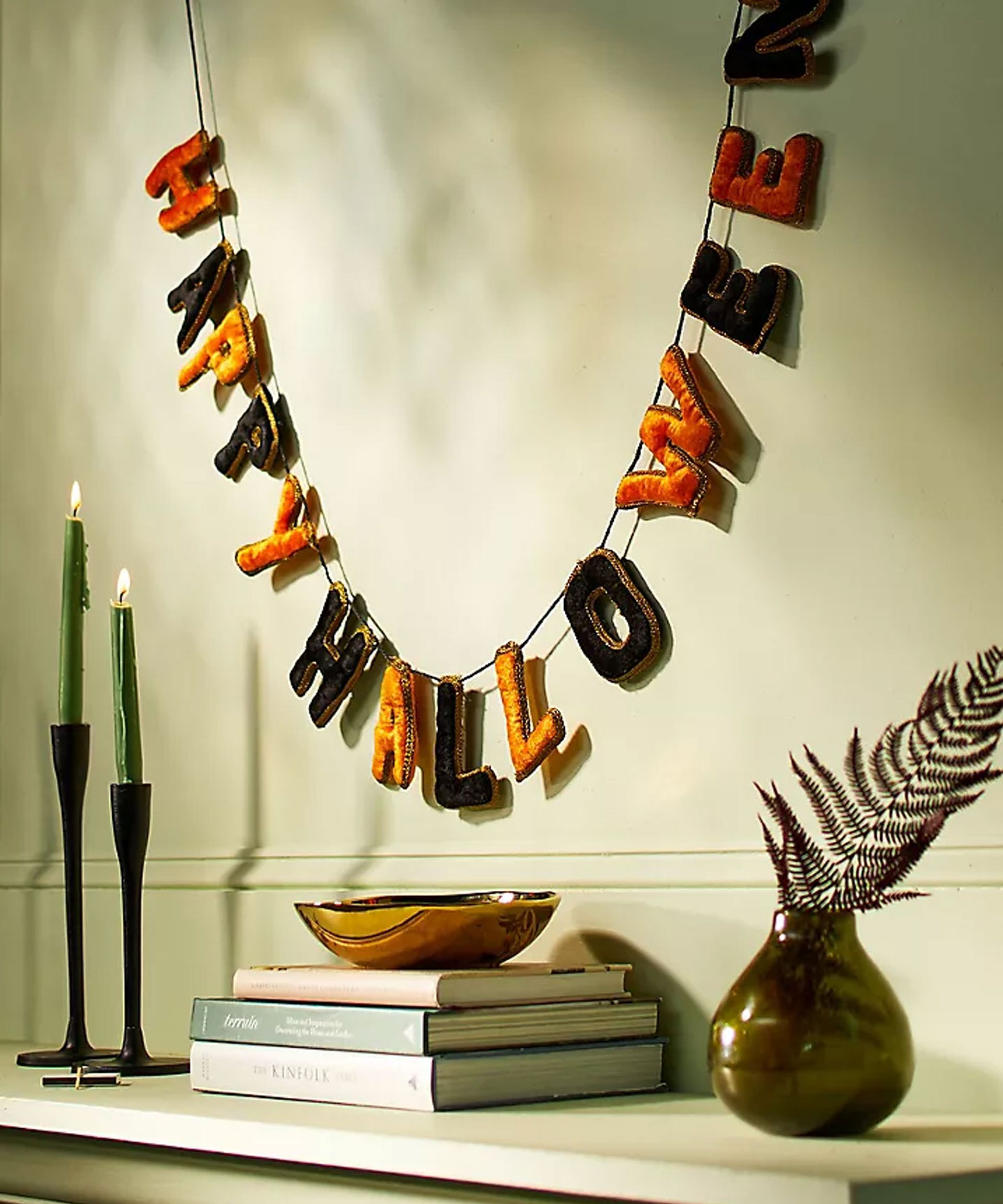 Halloween and fall garlands really do come in all shapes, sizes and designs. Often crafted from an abundance of real or faux foliage and flowers, there are many other styles to shop too.
We love the HALLOWEEN and BOO garlands from Terrain and Anthropologie below, and think the simple yet striking designs are a perfect, more modern take on Halloween decor; ideal for hanging on a wall or mantel. We explore how to decorate a mantel for Halloween in our dedicated feature.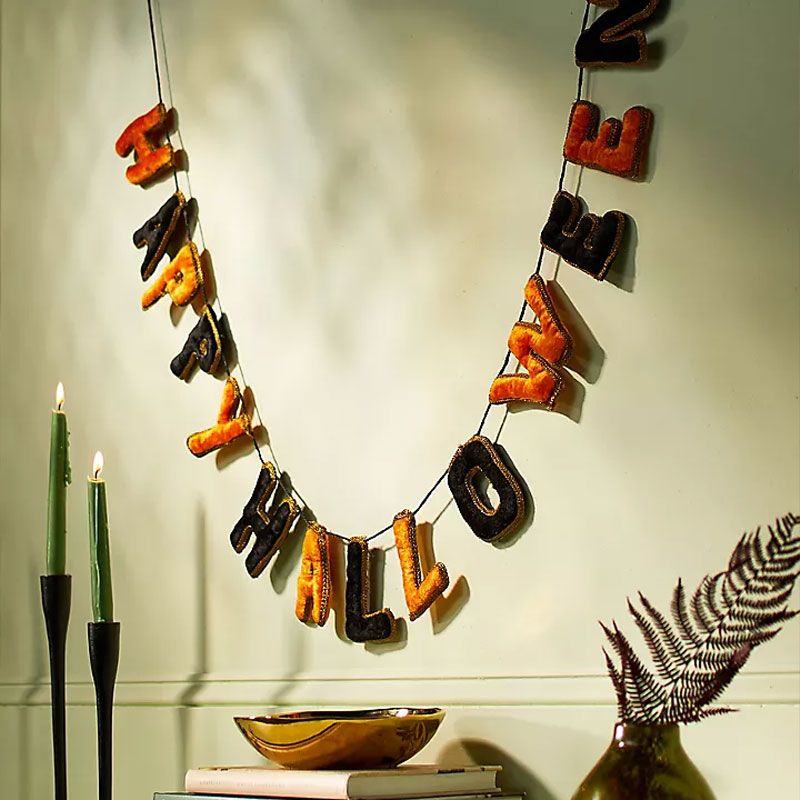 7.
Happy Halloween Velvet Garland
Tell trick-or-treaters, party goers, neighbors, and guests "happy Halloween!" with this simple yet elegant velvet garland.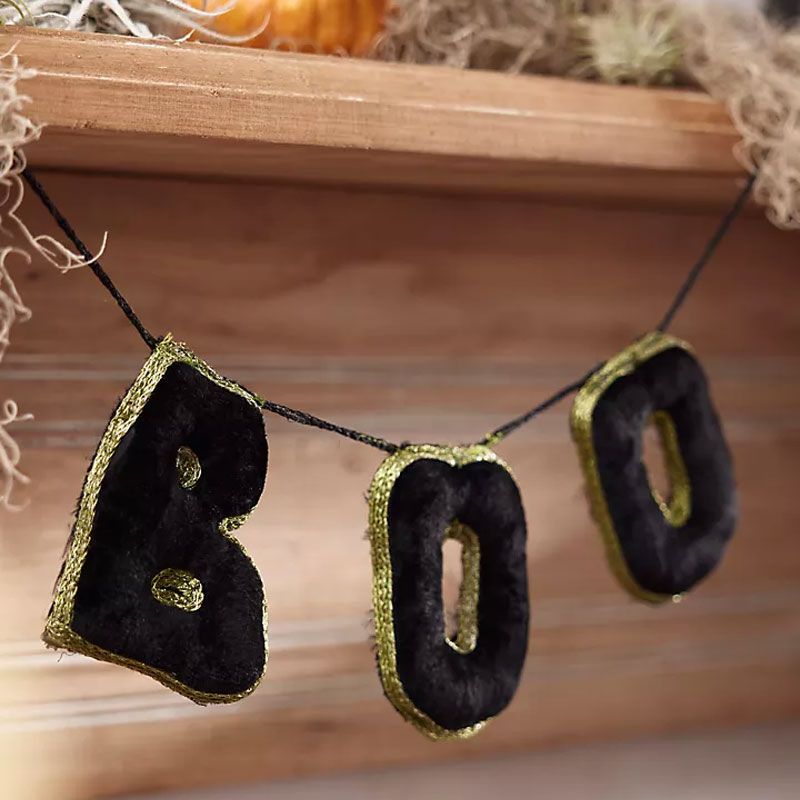 8.
Add a sweetly scary and more minimalist Halloween touch to the mantel (or anywhere else) with this velvet garland that simply spells out "BOO."
9.
Add a fall-inspired festive touch to the autumnal home with this colorful, wool pumpkin garland.
Decorate with cozy candles and string lights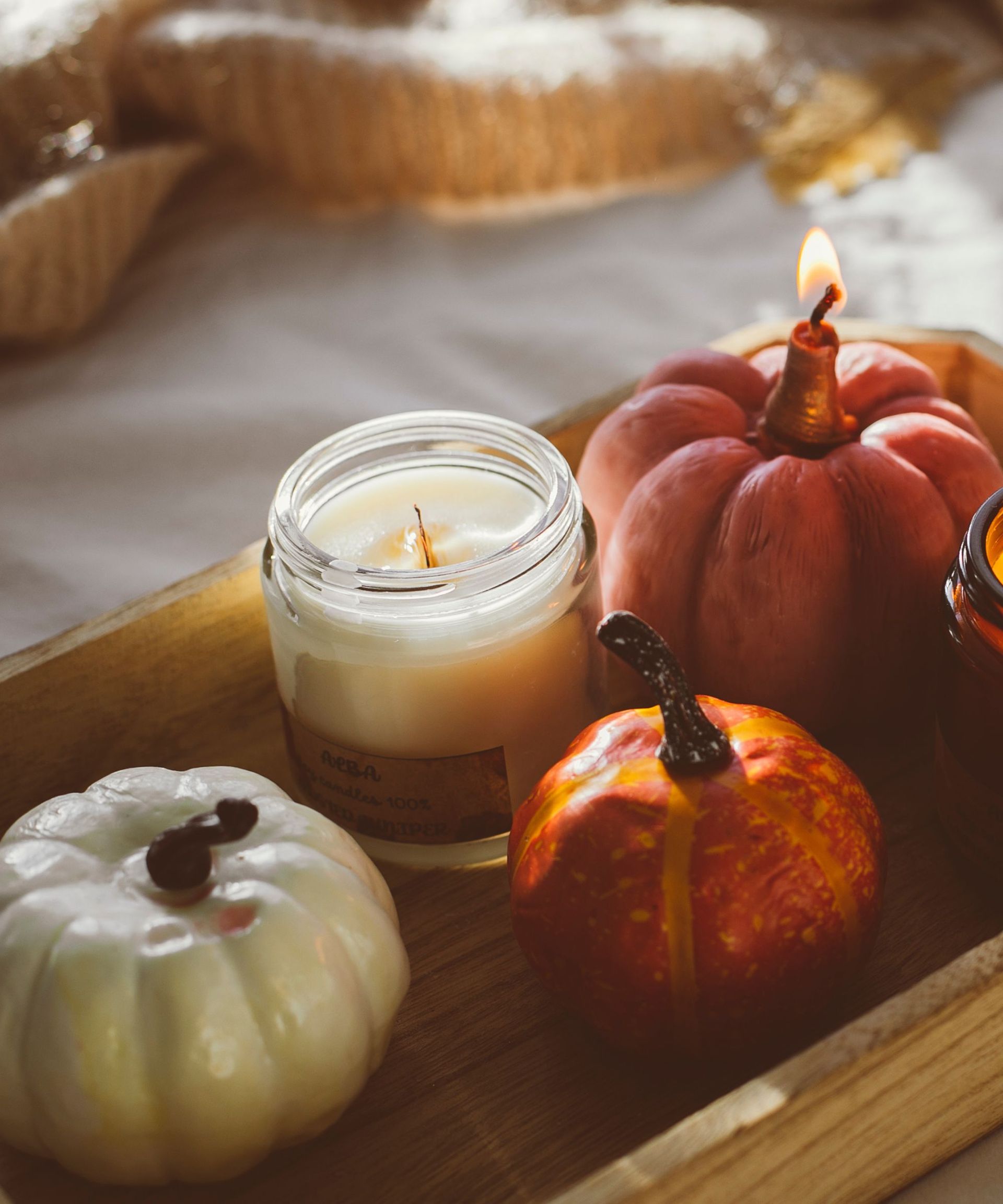 Of course, you can decorate with the best candles and twinkling string lights all year round, but purchasing some pretty new designs to use during fall and Halloween season will only help to make your space feel even more cozy, inviting and special for the season, and is and easy more understated decor idea to embrace for a subtle Halloween look.
There are also plenty of seasonal candle scents to choose from that will make your house smell like fall; perfect for using across fall, Halloween, Thanksgiving and even Christmas.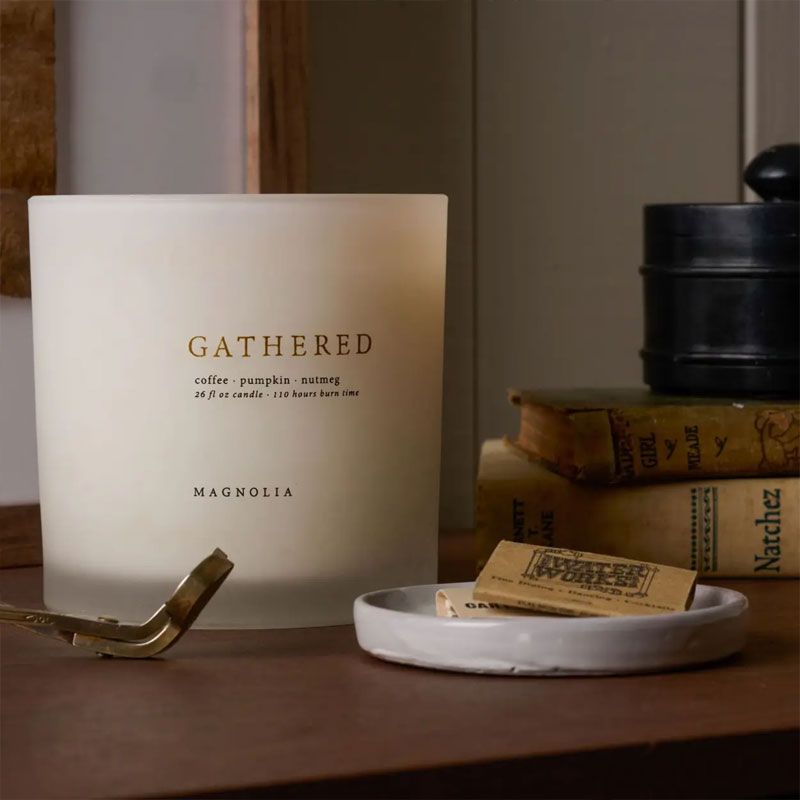 10.
Settle in with the familiar scent of fall. Magnolia's Gathered Candle features the spicy scent of pumpkin chai in a simple, yet elegant frosted glass votive.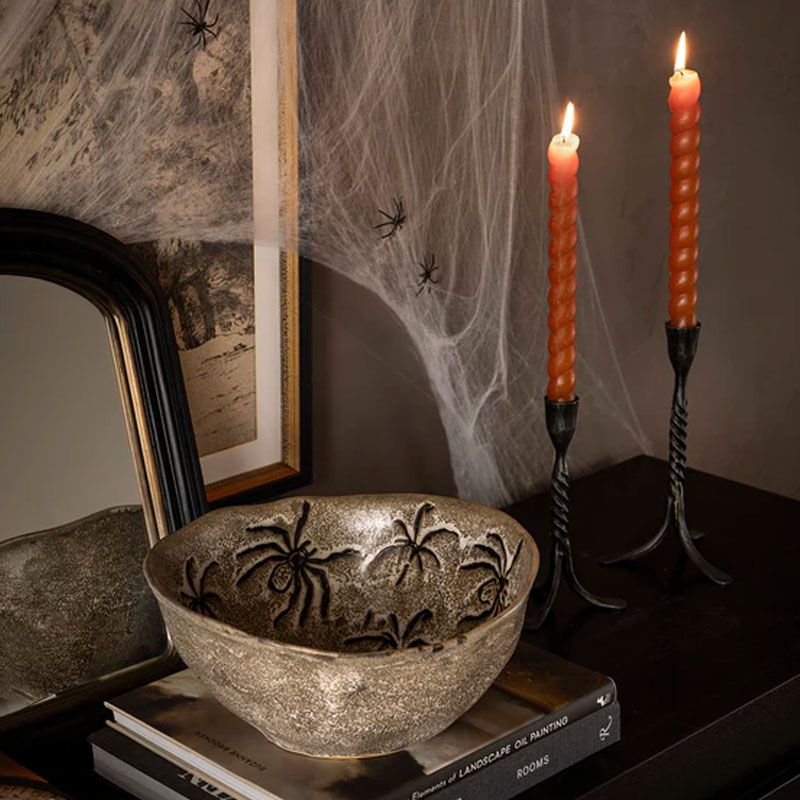 11.
Orange Twisted Taper Candles (Set of 2)
12.
Perfect for hanging over a mantel, bookcase or even a doorway, these elegant string lights are perfect for a more subtle holiday look, and they can be used for Christmas decor too.
Use elegant Halloween ornaments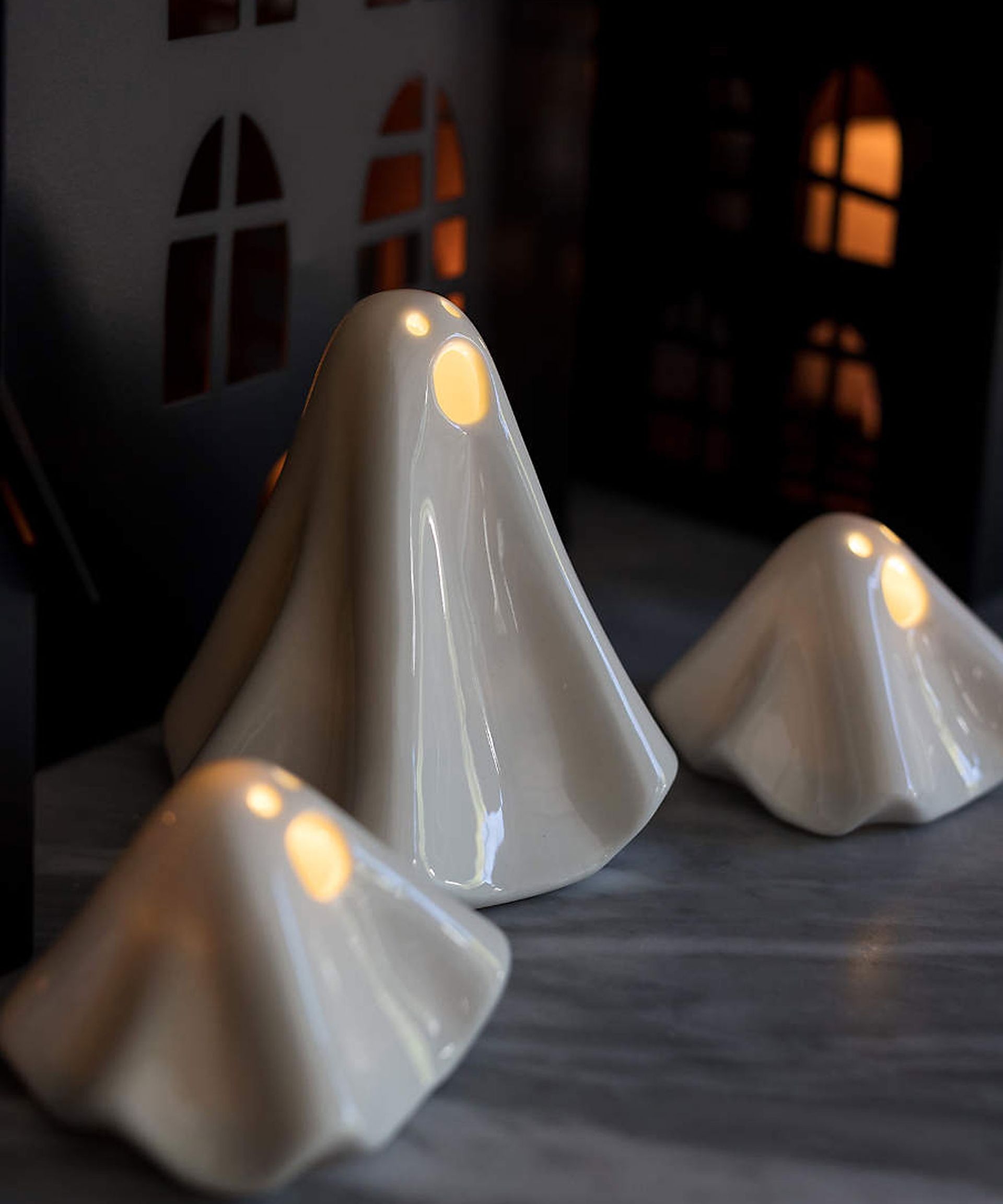 From chic hanging decorations that can adorn your houseplants, to larger ornaments that can be placed upon a dining table or coffee table, there are plenty of stylish Halloween ornaments to choose from.
When decorating subtly for Halloween, small, simple touches that can beautifully enhance your existing decor is often one of the best options to embrace, and by adding a selection of chic ornaments to your space, you can beautifully – and easily – switch up your interior space for the season.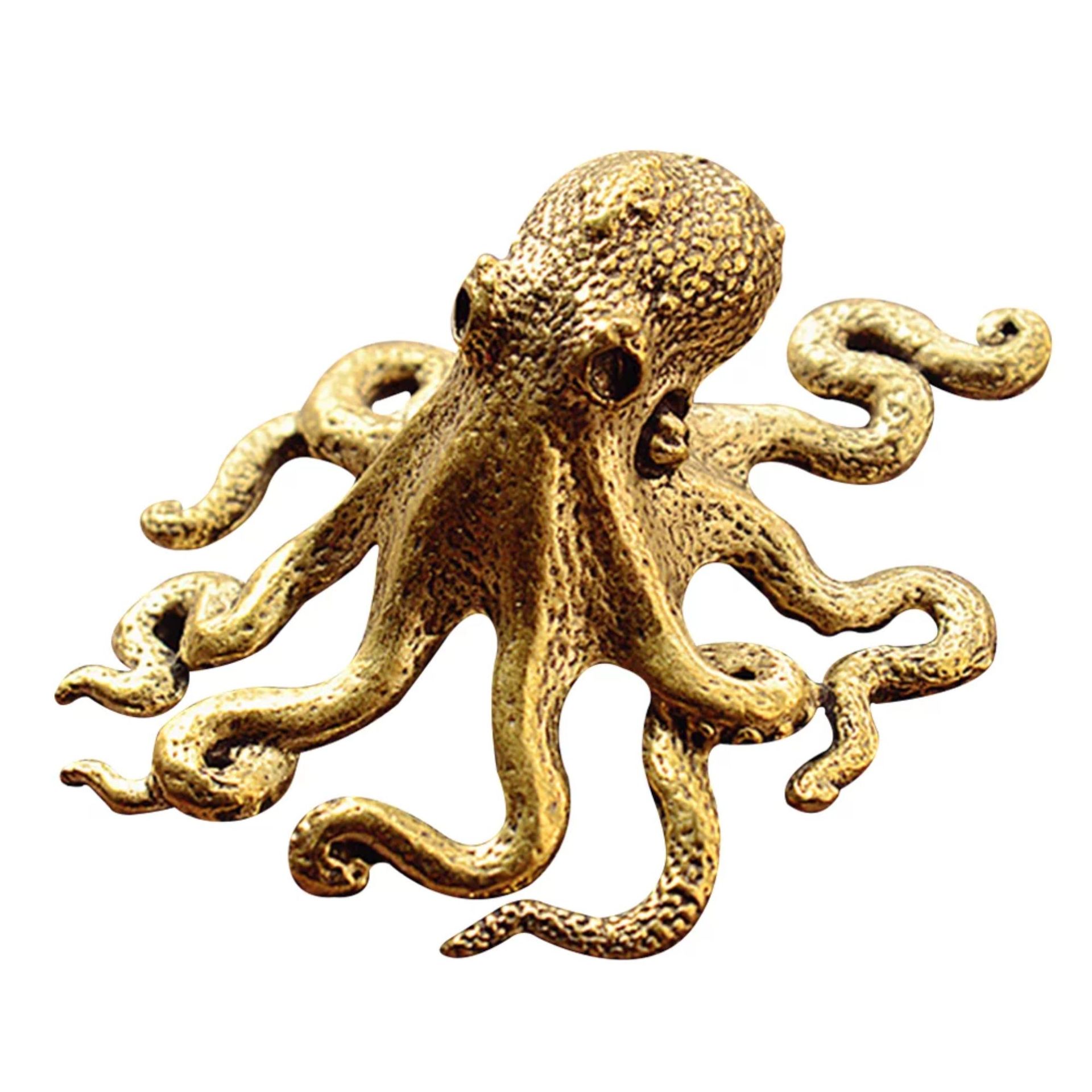 13.
NUOLUX Brass Octopus Model
A slightly outside the box Halloween decoration, this mini brass octopus decoration is a stylish way to add a visual interest to your table, mantle place or desk space.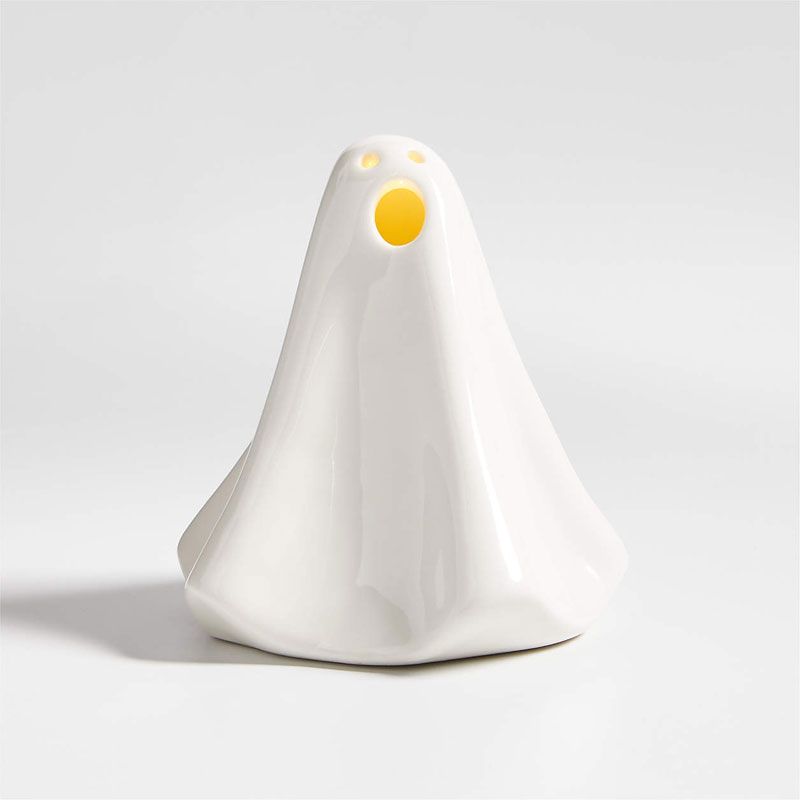 14.
LED Ceramic Halloween Ghost
This LED ceramic ghost adds frights and delights to your Halloween decor with a modern, minimalist look in a monochromatic palette.
15.
Mini Pumpkin 10-Piece Ornament Set
Get in the Halloween spirit with these charming mini pumpkin ornaments. Perfect for hanging on houseplants or a small ornamental tree.
Dress your dining table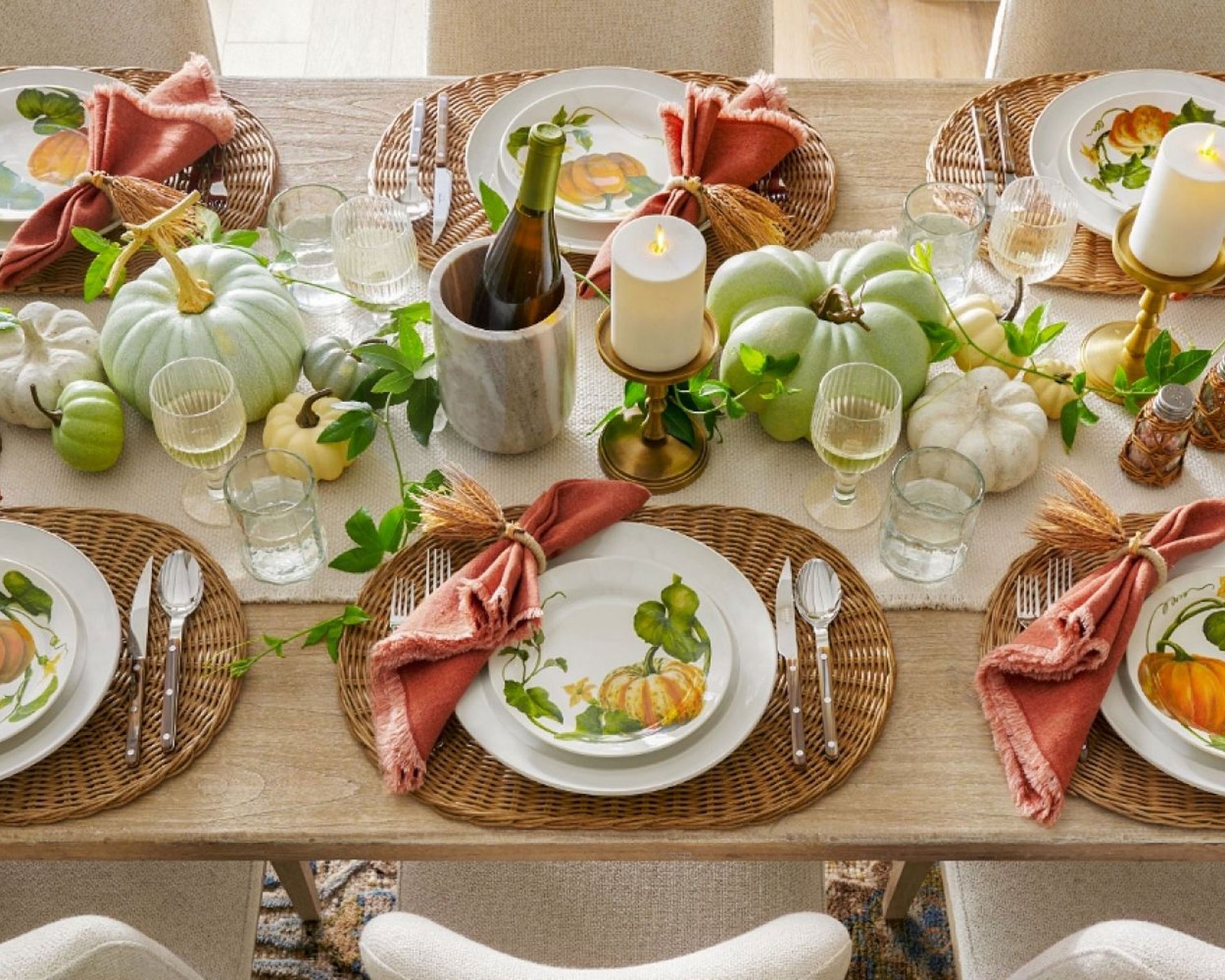 Of course, many of us associate a Halloween color scheme with orange and black, but there are a whole host of colors to embrace for seasonal decorating ideas in the home – especially for Halloween table ideas.
We love the vibrant, fresh colors used on the Halloween table above by Pottery Barn, which shows that not all Halloween decor has be dark and spooky – it can be both bright and joyful too.
Below we've found a selection of products that will work wonderfully together to create an understated, monochromatic Halloween table setting.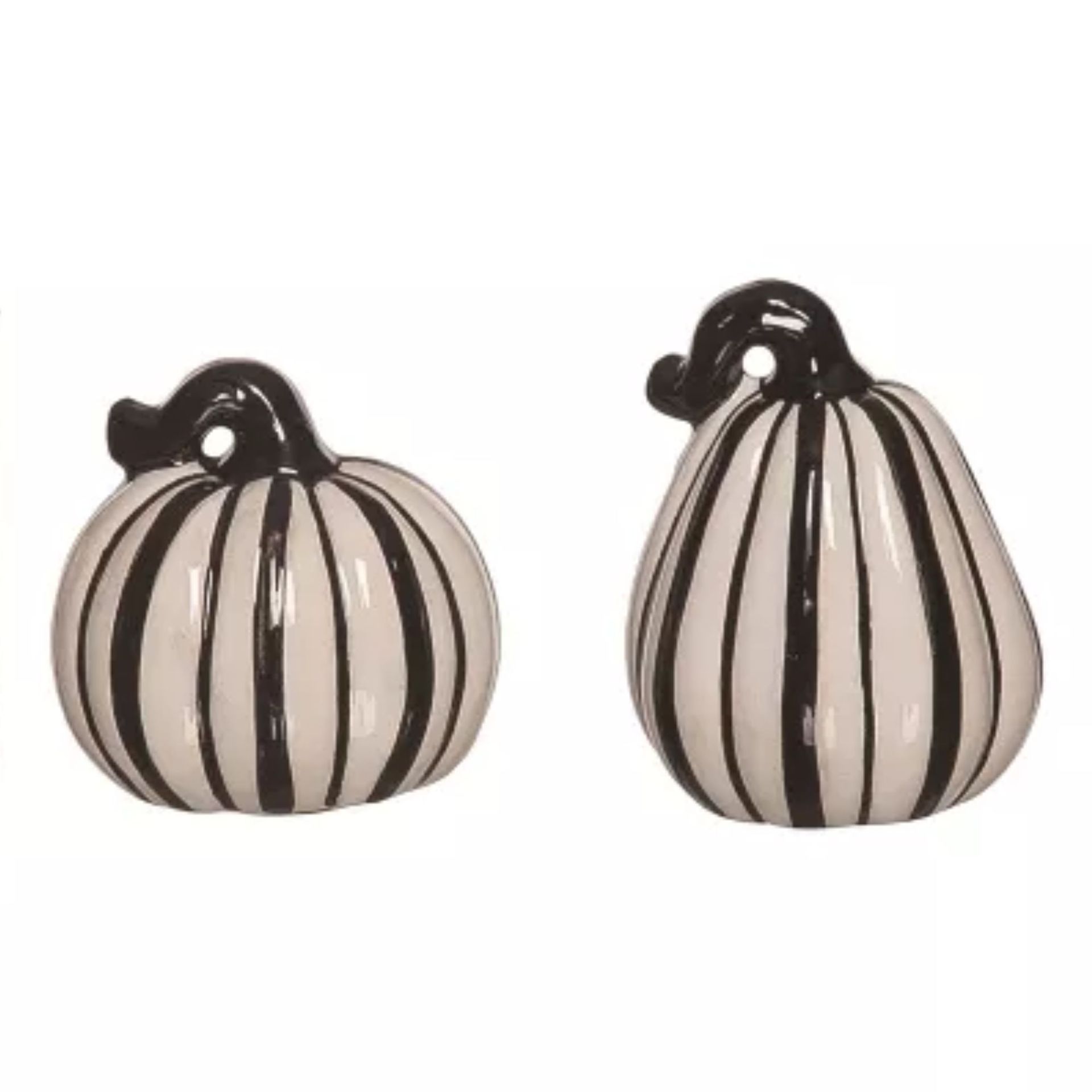 16.
Halloween Stripe Pumpkin Salt and Pepper Shakers
Switch out your salt and pepper shakers on your Halloween table for these stylish striped pumpkin shakers.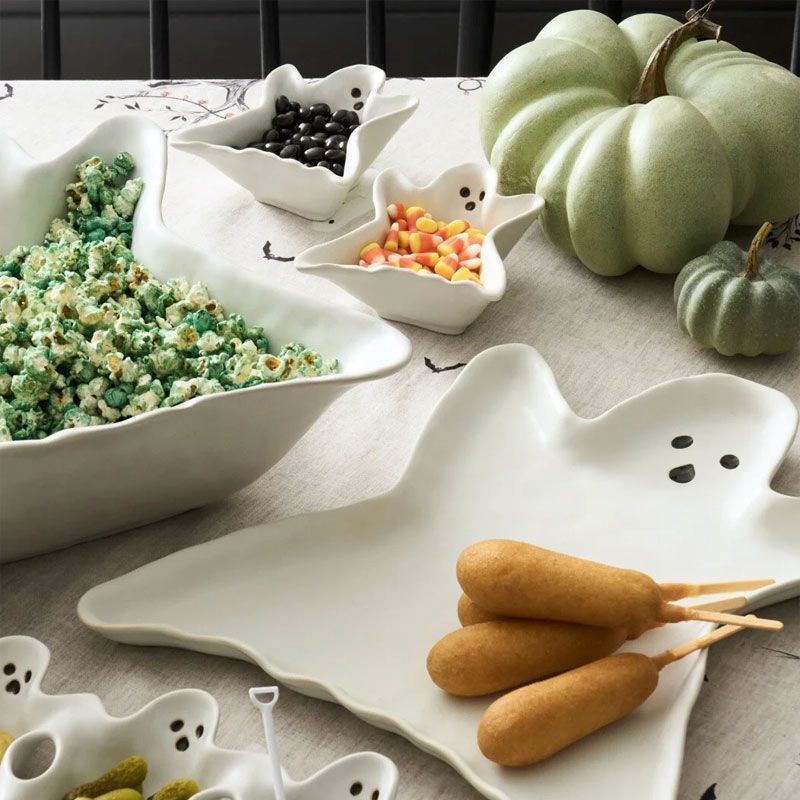 17.
Figural Ghost Stoneware Serving Platter
Crafted of ceramic and finished in a modern matte glaze, this serving platter is the perfect piece for stylish festive entertaining.
18.
Mystic Pressed Bead Pitcher
Carefully crafted using hand-pressed glass beads, colorful cheena, and mouth-blown glass, this beautifully handmade pitcher can help to create the perfect, subtle Halloween tablescape.
Opt for a small stack of pumpkins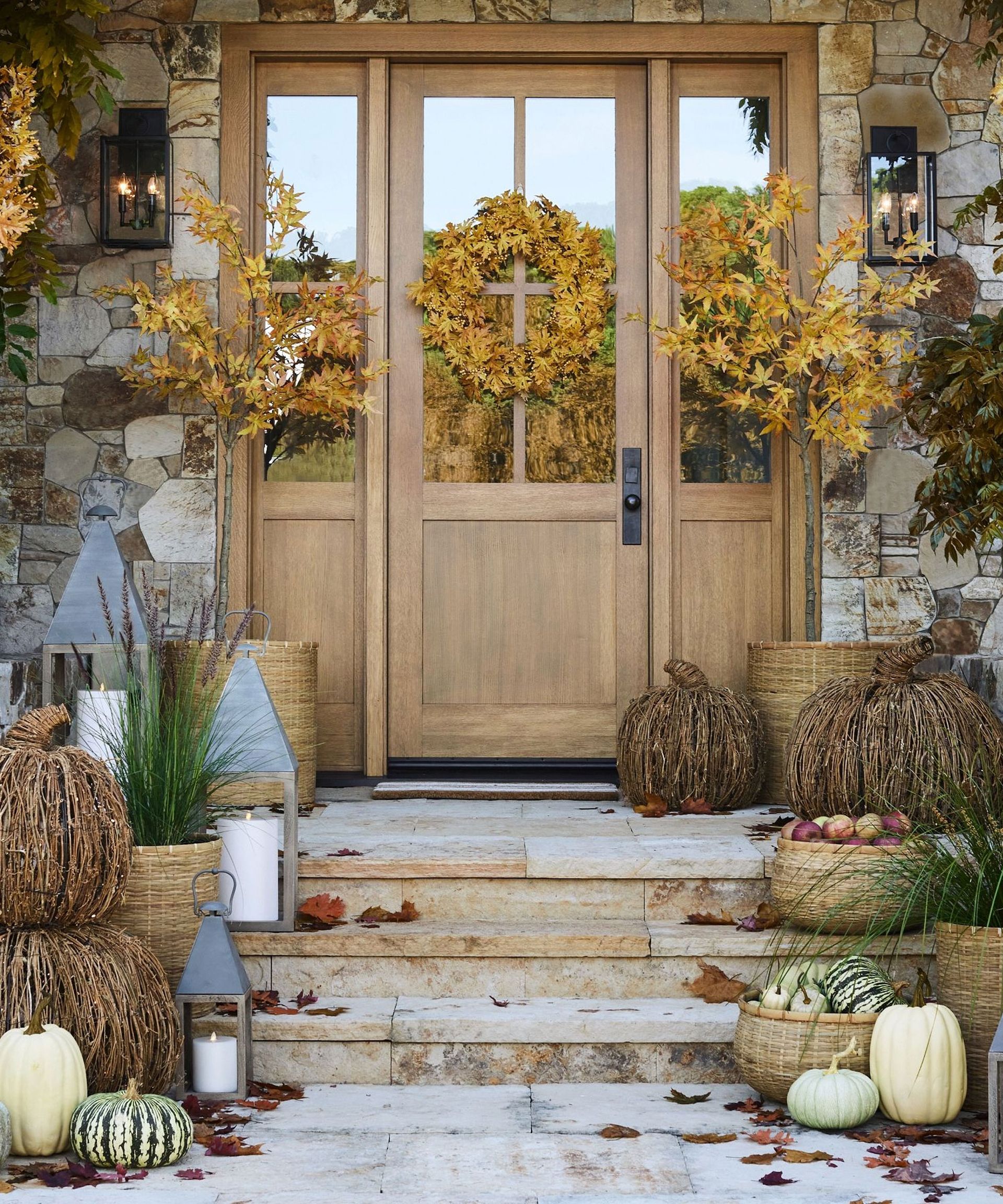 If you don't fancy embracing pumpkin carving or pumpkin painting ideas, simply placing a collection of pumpkins – real or faux – outside your front door and porch is good enough for subtle Halloween decor ideas.
This beautiful neutral Halloween scene by Pottery Barn above establishes a truly warm welcome into the home. The pale and woven pumpkins perfectly complement the house's wooden and stone construction, with the fall wreath and fall planters adding an elegant final flourish.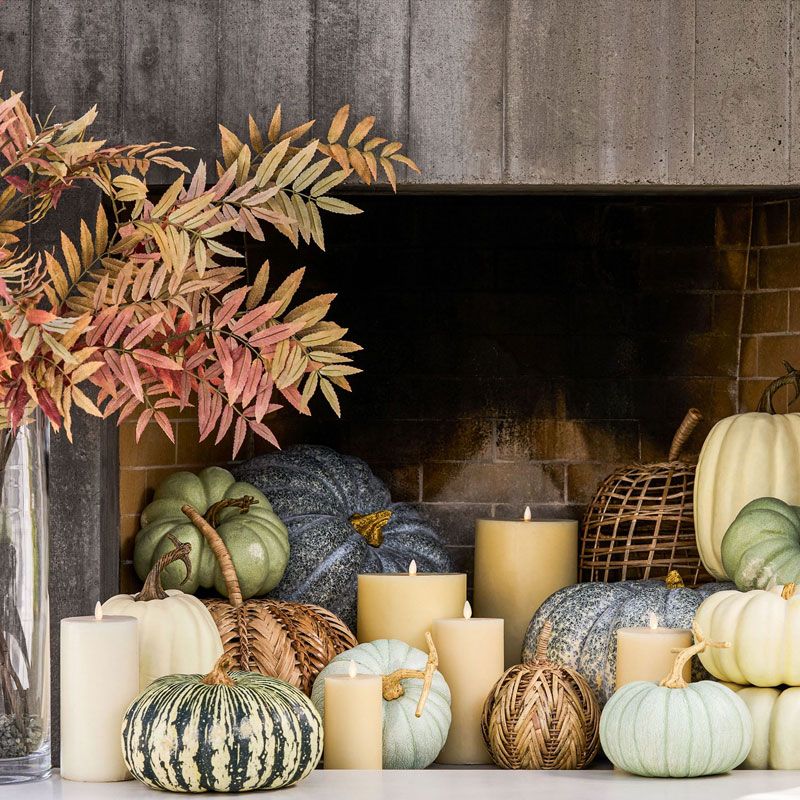 19.
Showcase autumn's bounty with these hand-painted pumpkins and gourds, available in a variety of organic shapes and seasonal colors.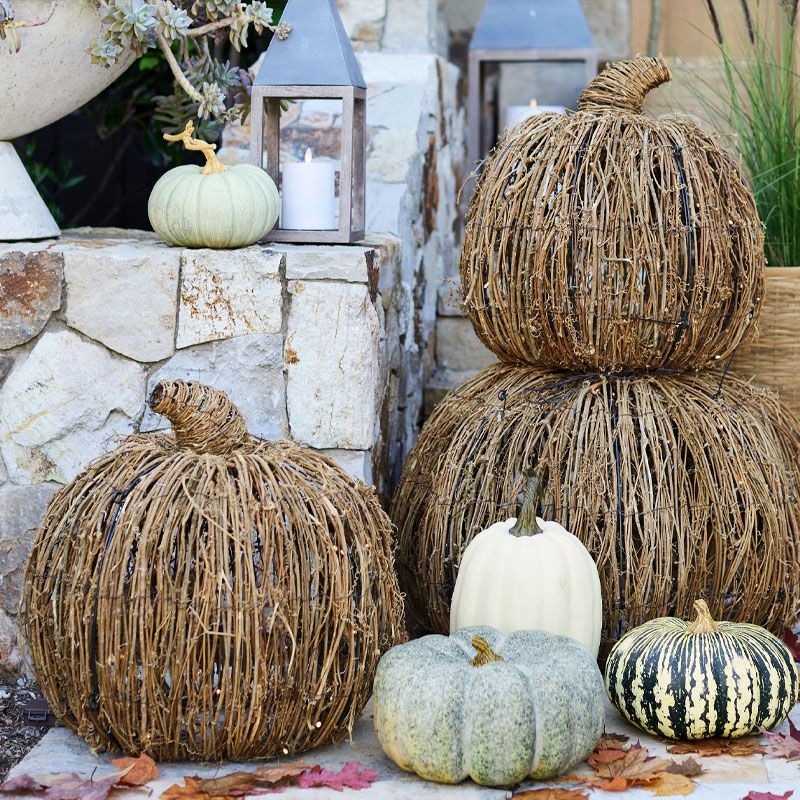 20.
This stylish Halloween pumpkin has been crafted using rattan to give it texture and warmth. A lovely, rustic no-clean-up alternative to traditional candlelit jack-o'-lanterns.
21.
Carmona Decorative Pumpkin Accent By Three Posts
Immerse yourself in the season of falling leaves, cider sipping, and apple picking with this pumpkin accent piece. It is crafted from resin and stands a little over 10" high.
FAQs
How do you decorate for Halloween that is not scary?
As we have explored in this piece, there are so many creative, contemporary decorating ideas that you can embrace this Halloween that are not scary.
From using decorations in brighter, lighter color palettes, to choosing more simple, rustic decorations like wreaths and garlands, not all Halloween decor should evoke feelings of fear and horror, simply style your space with designs that bring you joy, and make your home feel more special for the season.
---
One other way you can style your space subtly for Halloween is by refreshing your pillows and throws with more seasonal (and spooky if you so-wish) designs.
Interior designer Brooke Spreckman says, 'one way to incorporate fall and chic Halloween decorating ideas into your home is by re-doing your throw pillow covers with a new color palette or design. If you have lighter tones, try swapping all of them out with a richer palette of fabrics. I'm currently showing a space with navy pillow covers that immediately make the room feel layered and warmer for the upcoming colder months.'
We think this Ghost Shaped Pillow by Pottery Barn is positively adorable rather than scary.
Principal and Owner of Design Hutch Interior Design, Brooke Spreckman has been practicing Interior Design since 2013 in Los Angeles, San Francisco, New York and beyond; and has a diverse background in residential and commercial design.
Sign up to the Homes & Gardens newsletter
Decor Ideas. Project Inspiration. Expert Advice. Delivered to your inbox.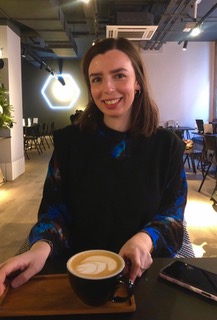 Zara joined Homes & Gardens in February 2022 as a Content Editor. After studying English Literature at University, she worked as an Ecommerce Website Editor, Content Writer and Buying Intern at multiple independent businesses within the luxury retail and lifestyle sectors. Her role at Homes & Gardens unites her love, experience and passion for the world of design and desire to create inspiring written content. She enjoys nothing more than discovering new trends, brands and products, whether that be in fashion, interior design or lifestyle.