3 reasons why design experts love summer 2023's hottest trend: the tomato
Tomato red interiors and tomato scents have been popping up across the internet, and interior designers love the 'tomato girl summer' trend. Here's why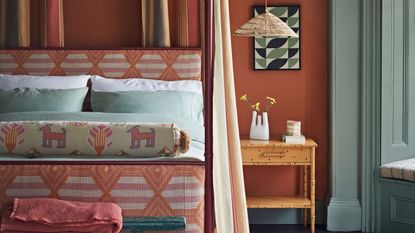 (Image credit: Future/Jon Day)
Sign up to the Homes & Gardens newsletter
Decor Ideas. Project Inspiration. Expert Advice. Delivered to your inbox.
Thank you for signing up to Homes & Gardens. You will receive a verification email shortly.
There was a problem. Please refresh the page and try again.
In the height of the heat wave, there's nothing like a fresh tomato salad to cut through the humidity (even Martha Stewart agrees). However, in 2023, the tomato has become much more than a food.
This summer the tomato has become a symbol for a fulfilling and free Mediterranean lifestyle. The 'tomato girl' is an expert in all things summer; she can be spotted on the Amalfi coast in a flowy white linen dress with a netted bag, she's not afraid of bright colors, and she always smells like the outdoors. Understandably, the world of home decor has followed suit, and we've seen a proliferation of tomato-scented candles, tomato-colored furniture, and tomato-shaped objects across the interior space.
Though the tomato has a contentious classification (fruit or vegetable?) and debated pronunciation (tomatOH or tomAHto), we're all in agreement that the color, scent, and energy of a tomato make it perfect for design inspiration. We interviewed interior design experts on why the tomato is the perfect starting point for your home decor this year, and here's what they had to say.
1. Tomato red is the 'It' color of 2023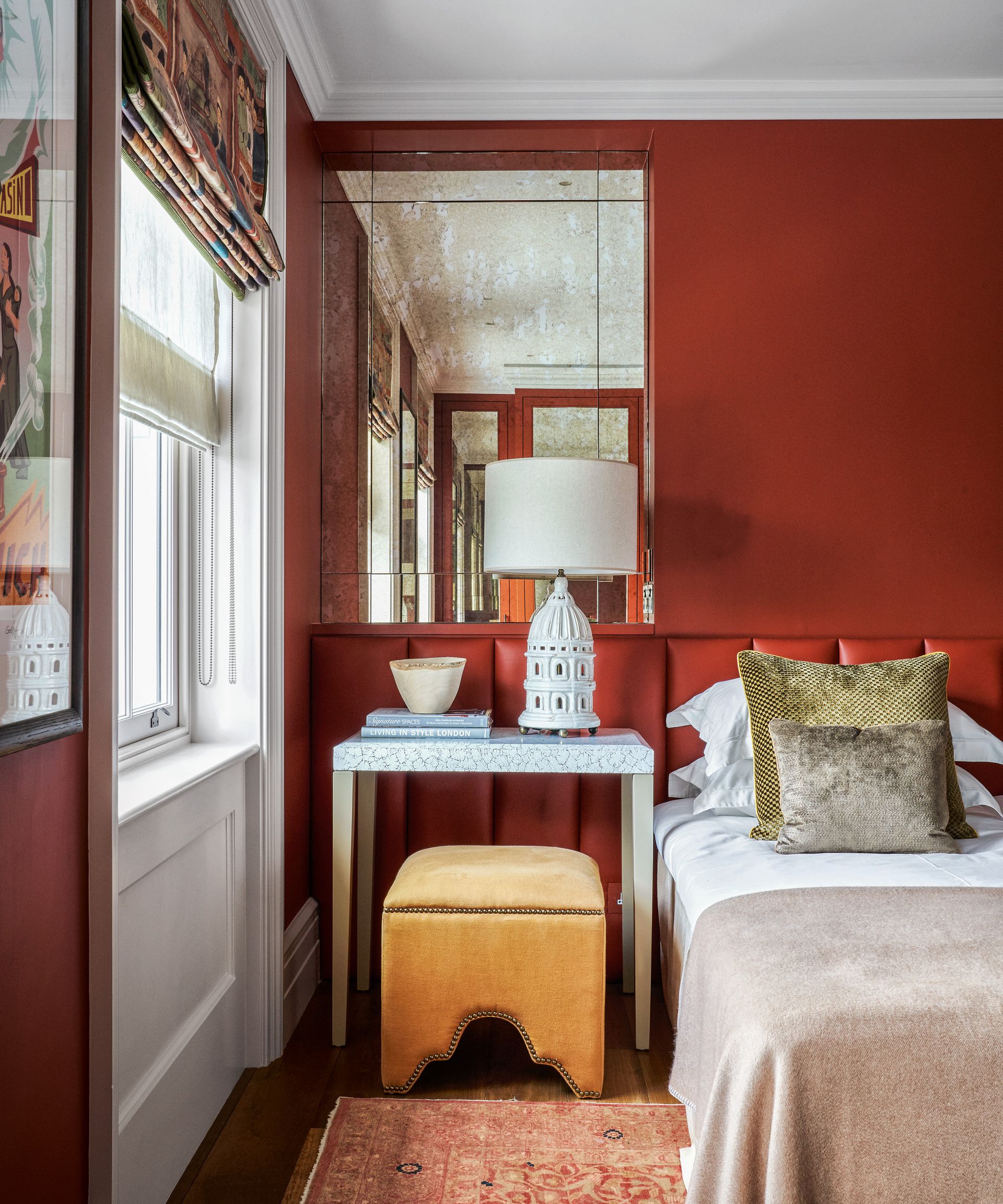 The bright, juicy, red of the tomato is a color unlike any other. Red room ideas have been trending since the beginning of 2023, spotted everywhere across runways and social media, but tomato red brings an especially vibrant feel to the home. The hue is simultaneously fun and sophisticated and works well as a pop of color.
'Tomato red is a vibrant and energetic color that demands attention. It's a bold choice full of life and vitality' says interior designer Sean Phillips. 'However, like any strong flavor, it should be used thoughtfully to avoid overwhelming a space.' he cautions. On decorating with tomato red, Sean states 'the key to styling this audacious shade is balance. Tomato red doesn't need to cover an entire wall to make an impact. Consider using it to highlight modern shapes in your design or to add a pop of color in a larger room.'
Decorating with red can imbue any space with positive energy and add an overall sense of whimsy and fun when used with care.
With a BA in Architecture from UC Berkeley and a Master's in Architecture from MIT, Sean brings a blend of academic knowledge and creative design to his work. His company, Otto Adu works directly with homeowners to bring their ADU vision to life.
2. Tomato-scented home fragrances are 'refreshing'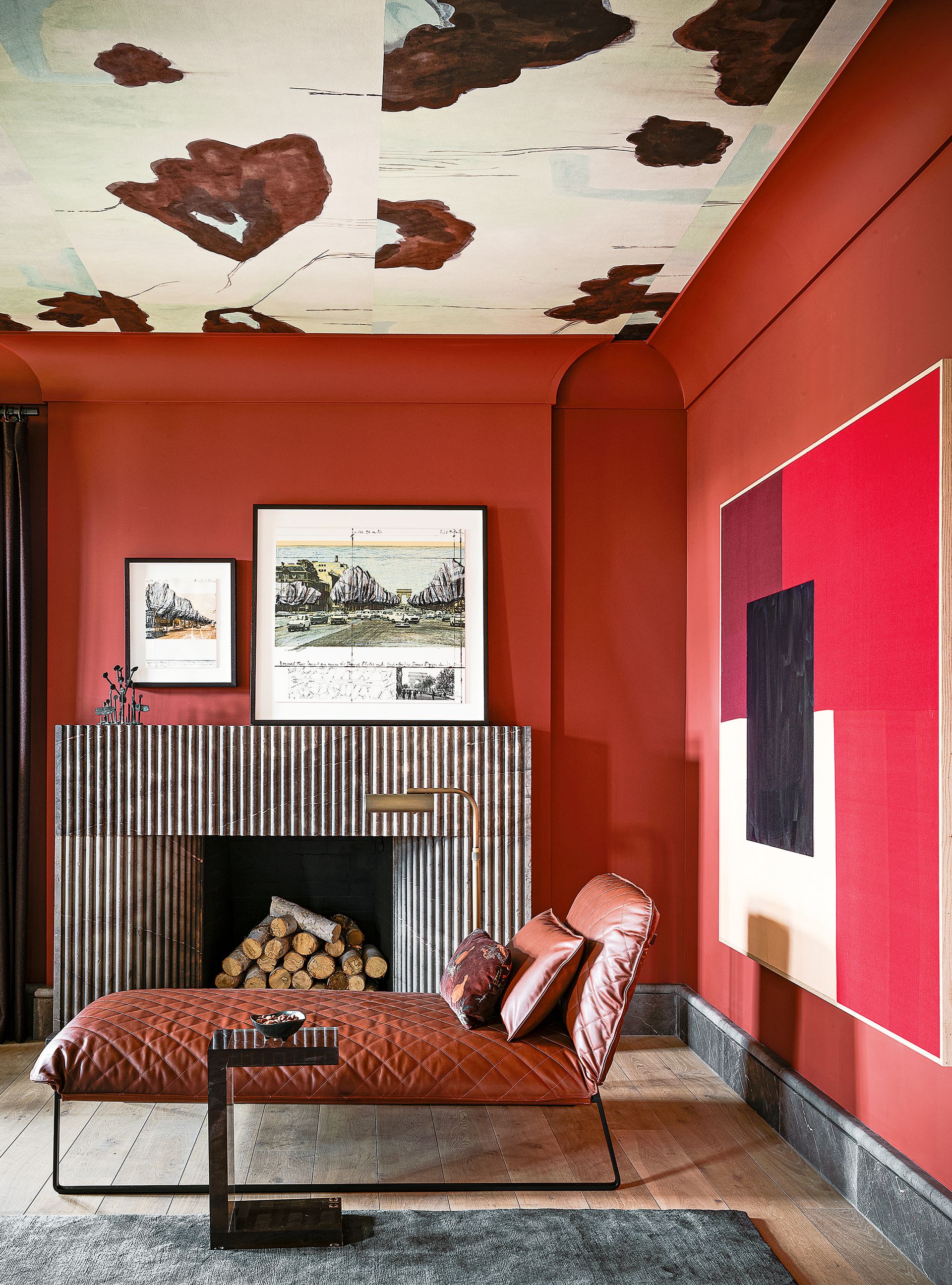 Master perfumers are taking note of the rise of the tomato trend. Brands including Loewe and Flamingo Estate have released Tomato Leaf and Roma Heirloom Tomato fragrances, and home experts are loving them. Laura Honey, eCommerce editor at Homes & Gardens who is trained as a master perfumer says that the Loewe Tomato Leaf candle, from Net-A-Porter, is one of her favorite new scents and is also one of the best candles on the market. To Laura, the Tomato leaf candle is 'earthy and green.' She describes smelling the candle as similar to the experience of eating ripe tomatoes right off the vine and says the scent is a 'refreshing change' from more traditional luxury candle scents.
3. Tomatoes have a whimsical, fun-loving summer energy
Just like most of us, tomatoes thrive in the sun. The association between the bright fruit/vegetable and the summer make tomato-inspired interiors feel inherently daring and bold while remaining effortlessly cool. 'Our homes are a manifestation of our lifestyles, both real and aspirational' says Jenifer Ebert, deputy editor of Homes & Gardens. 'Modeling our interiors after something with as much zest for life as the tomato reminds us that living should be fun and full of light.' By integrating unique and fun design elements we love into our homes, we create the best life for ourselves.
The tomato trend reminds us, if nothing else, that good interior design and home decor ideas can make the mundane feel exciting. Maybe next time you're looking for inspiration, the first place to turn is the produce drawer.
Shop the 'tomato girl summer' aesthetic
This summer, tomato season is a lifestyle. Shop our edit below for true 'tomato girl summer' style.
Sign up to the Homes & Gardens newsletter
Decor Ideas. Project Inspiration. Expert Advice. Delivered to your inbox.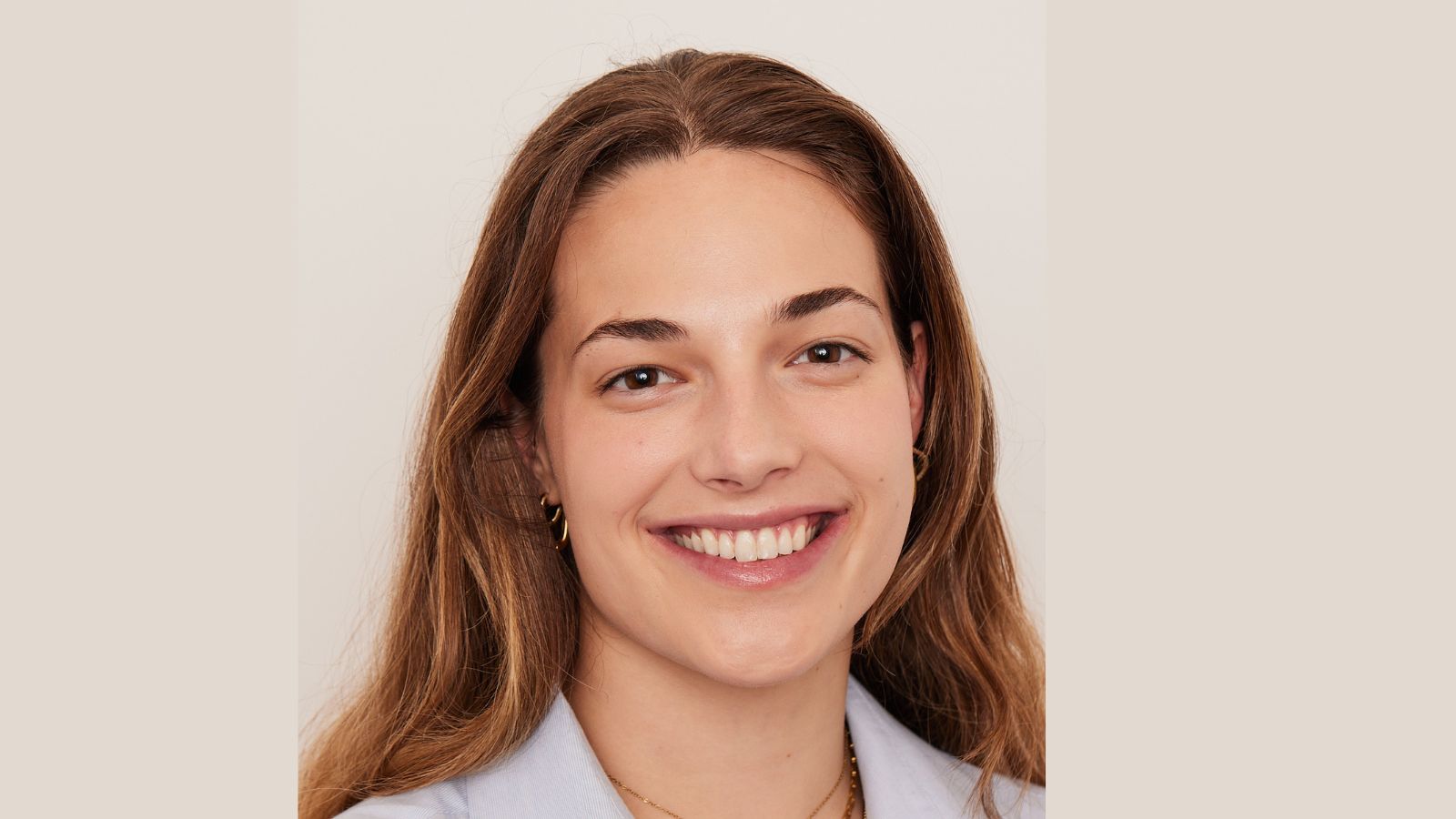 I am a London-based News Writer at Homes & Gardens. My interests lie at the intersection of design and popular culture with a particular focus on trends and celebrity homes. Before joining Future, I worked as a Content Writer and Communications Lead for Fig Linens and Home, a luxury linens and home interiors brand based in Fairfield County, CT. I have a BA in Creative Writing from Sarah Lawrence College in New York and an MSc from the Oxford University Department of Anthropology.