What is Wabi-sabi? And how can this 'simplistic' design ethos be channeled into home decor
A simplistic approach to design that celebrates the beauty of imperfection, this trend is one to watch for 2024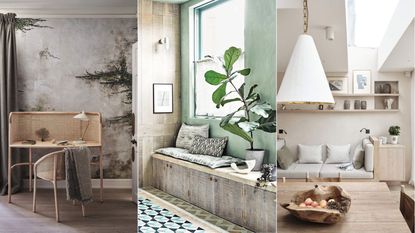 (Image credit: Future / James Merrell)
While you may have heard of wabi-sabi cropping up recently in the world of interior design, wabi-sabi is certainly nothing new and dates back to a traditional Japanese worldview. A principle that is all about celebrating the beauty of imperfection and the natural world, wabi-sabi is known for its simplistic approach to not only design but as a wider ethos.
When translated into an interior design trend, wabi-sabi is about approaching design with a less-than-perfect view, embracing the unique qualities found in natural materials, which creates a tactile and organic feel in home decor.
'The wabi-sabi trend is centered around the idea of discovering beauty in simplicity and imperfection,' explains Melissa Read, Creative Director at Studio Burntwood. 'It's all about embracing the natural cycle of growth and decay and cherishing the modest and raw elements of life. Unlike Western interior design principles that usually focus on creating balance, wabi-sabi celebrates the beauty of asymmetry and imbalance.'
'Wabi-sabi embraces things that have meaning over things that are perfect,' adds San Francisco-based designer Soledad Alzaga. 'Wabi refers to living with humility and simplicity while being at one with nature; Sabi is the ability to accept the lifecycle of anything as it is.'
How to create Wabi-sabi-inspired home decor
Less of a trend and more of a wider approach to design, wabi-sabi-inspired decor has been trending lately in the world of interiors, and designers predict it's a style we'll see more of in 2024. While other interior trends, such as this year's hugely popular quiet luxury or retro revival favor a polished and sleek design style; embracing wabi-wabi is much more focused on creating a calm and serene environment through the imperfect beauty of nature.
'Unlike the mid-century modernism we reclaimed a decade-and-a-half ago, these movements celebrate imperfection,' explains designer Peter Spalding, co-founder of Daniel House Club. 'An interior where everything requires machine precision is cold and alienating no matter how beautifully it is executed. Learning to find beauty in imperfection and impermanence ultimately leads to a much better grip on reality – if our rooms can help us get there, wonderful.'
Below, we've rounded up five typical interior design features of wabi-sabi, which collectively create a home that feels peaceful and pared-back, letting the organic materials and textures stand out. Keep reading to learn about these ideas to help you on your way with channeling this look for 2024.
Contemporary Wabi-Sabi Style
Find inspiration through this collection of modern wabi-sabi design projects, filled with inspirational images that celebrate this simplistic design style.
1. Opt for a muted color palette
Since wabi-sabi-inspired decor takes lots of reference from the natural world, soft color trends that feel organic and ultimately 'natural' are key to creating a feeling of wabi-sabi in home decor. 'When designing a wabi-sabi-inspired space, it is important to use a paired back color palette inspired by nature,' explains Melissa Read. 'There is an emphasis on using natural and raw materials for a warm and authentic feel.'
Melissa Read attended the KLC School of Design in Chelsea before working at London's best-regarded interior design studios. Now Creative Director of Studio Burntwood, an interior design studio that specializes in luxury residential interior design for private clients and property developers.
'Neutral tones create a calm and harmonious atmosphere, allowing the natural beauty of materials and forms to take center stage,' agrees Niko Rasides, Design Director at Nicholas Anthony.
There are no hard and fast rules on which muted and soft colors to use, but designer Marzia Dainelli explains: 'Sage green, rusty orange and stone gray are some base color palettes to start incorporating said style into your space.' Opting to decorate with neutrals is also a good choice to recreate a wabi-sabi look, from off-white and warm cream tones.
2. Choose natural materials
Choosing natural materials is central to a wabi-sabi-inspired look, reinforcing the underlying importance of the beauty of the natural world. There are many different natural fabrics to embrace, such as linen, cotton, and wood, which will all bring a feeling of nature into your home whilst their high quality and durability elevate the overall look of the home.
'Incorporate materials like natural wood, weaved and handmade items, natural linen, and wool in pillows, curtains, and furniture fabrics,' suggests Soledad Alzaga.
'Embracing materials like wood, stone, and clay, spaces come alive with the organic textures and imperfections that only time can bestow,' adds Niko Rasides. To create a feeling of wabi-sabi in the kitchen, Niko recommends: 'Countertops with the weathered patina of years gone by and wooden surfaces that bear the marks of use.'
3. Favor open storage
A wabi-sabi approach to interior design relates to minimalism, in the sense that it's about having few important and meaningful items and keeping the overall space clean and uncluttered to promote a feeling of tranquility. When it comes to storage ideas for this design trend, experts say that open storage is more favored due to its transparent nature of having meaningful items on show.
'Open shelving replaces closed cabinets, inviting a sense of simplicity and showcasing everyday items with character,' explains Niko Rasides. As an example of embracing this look, Niko explains that this approach channeled as a kitchen storage idea allows 'mismatched utensils, aged cookware, and cherished heirlooms to find a place to shine,' while 'the kitchen transforms into a gallery where functionality and aesthetics coexist seamlessly.'
4. Incorporate handmade decor items
While wabi-sabi largely follows a minimalist approach, adding handmade decorative items is a way to reflect unique and sentimental pieces that help create the overall look. 'An effortless way to incorporate these ideas into your home decor is through handmade items. Handmade ceramics or carved trinkets tell a story and celebrate the beauty of flaws in a way something produced in a factory never could,' says Kara Piepmeyer of Studio Kosma.
Marzia Dainelli adds: 'Be intentional with the decorative objects such as unglazed raw pottery, patina metals, and large branch foliage.' Just make sure that you avoid a cluttered look, being careful not to add excessive decorative pieces; it's about creating a balanced look through meaningful objects that tell a story.
5. Bring the outdoors in
Central to the simplistic ethos of wabi-sabi is the calmness associated with nature, and you'll often find that homes that follow this style have strong connections to the natural world, indoors.
'Wabi-sabi emphasizes a deep connection with the natural world,' says Niko Rasides. To create this look, there are many different ideas you can adopt, as Niko continues to suggest: 'Incorporate elements such as indoor plants, large windows, or views of nature to enhance the overall ambiance. The goal is to create a space that not only embraces the aesthetics of nature but also fosters a sense of tranquillity.'
FAQs
Is Wabi-sabi a popular design trend for 2024?
While trends such as quiet luxury and low-key luxe have dominated interiors throughout 2023, designers suggest that wabi-sabi could become a key trend in the design world in 2024. With its ability to set a calming atmosphere that provides quiet from the outside world, this trend is appealing for its restorative appeal.
'This is a design concept that values organic shapes and materials and sees imperfection as intriguing and special. I think the wabi-sabi look is going to be the next level of quiet luxury – a continued embrace of quality but also an embrace of organic silhouettes and the idea that great design has an element of evolution and impermanence to it,' observes designer Kathy Kuo.
Peter Spalding agrees that this is a trend to watch for the coming year, saying: 'I think we're going to be seeing a lot more of this in 2024 – with so many challenges facing the world right now, this mix creates a very comfortable environment from which to process the news and understand that nothing is perfect, nothing lasts forever and nothing is ever finished. It will resonate on a big scale.'
---
If you're intrigued by the wabi-sabi trend, you may also be a fan of the organic modern trend, which shares similarities thanks to its neutral colors and natural materials, but with a more sleek and refined feel to it. As with any trend, it's important to follow the style of design that resonates with you most, to create a home that feels authentic and personal.
Sign up to the Homes & Gardens newsletter
Decor Ideas. Project Inspiration. Expert Advice. Delivered to your inbox.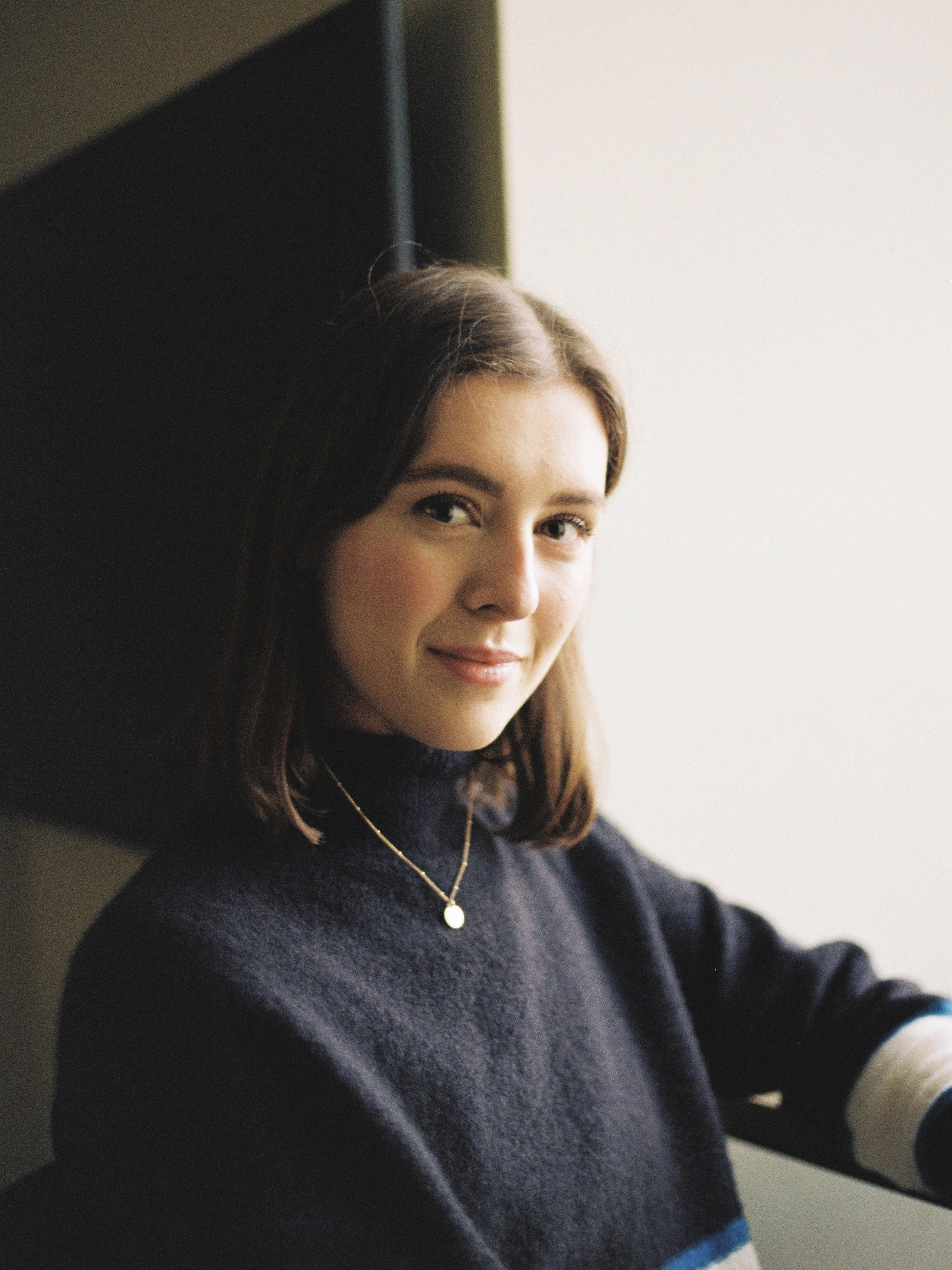 Emily Moorman is a News Writer at Homes & Gardens, working across a range of topics spanning interiors, celebrity and emerging trends. With a background in the fashion industry, Emily is well-versed in the world of design and trend cycles. Her undergraduate degree was in Fashion Communication and Promotion which she studied at Norwich University of The Arts, specialising in writing and digital communications.