What color is coral? How to use it in your decor
Orange? red? or pink? We discuss the question, what color is coral?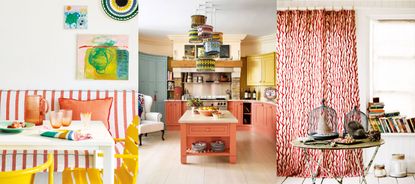 (Image credit: Sarah Kaye Representation Ltd | Kit Kemp | Carolyn Barber)
The color coral, named and inspired after the beautiful natural coral reefs found deep in the ocean, can come in many variations, so we explore the question, what color is coral?
Vibrant and uplifting, but also soft and calming, there are an array of different options to choose from when it comes to picking the perfect shade of coral for your home.
Traditionally seen as part of the orange family, coral is created through a mix of orange, red and pink, found on the color wheel between orange and red and pink and orange.
From bright, intense shades to more subtle and cooler options, there is much to explore on the complex question, what color is coral?
What color is coral?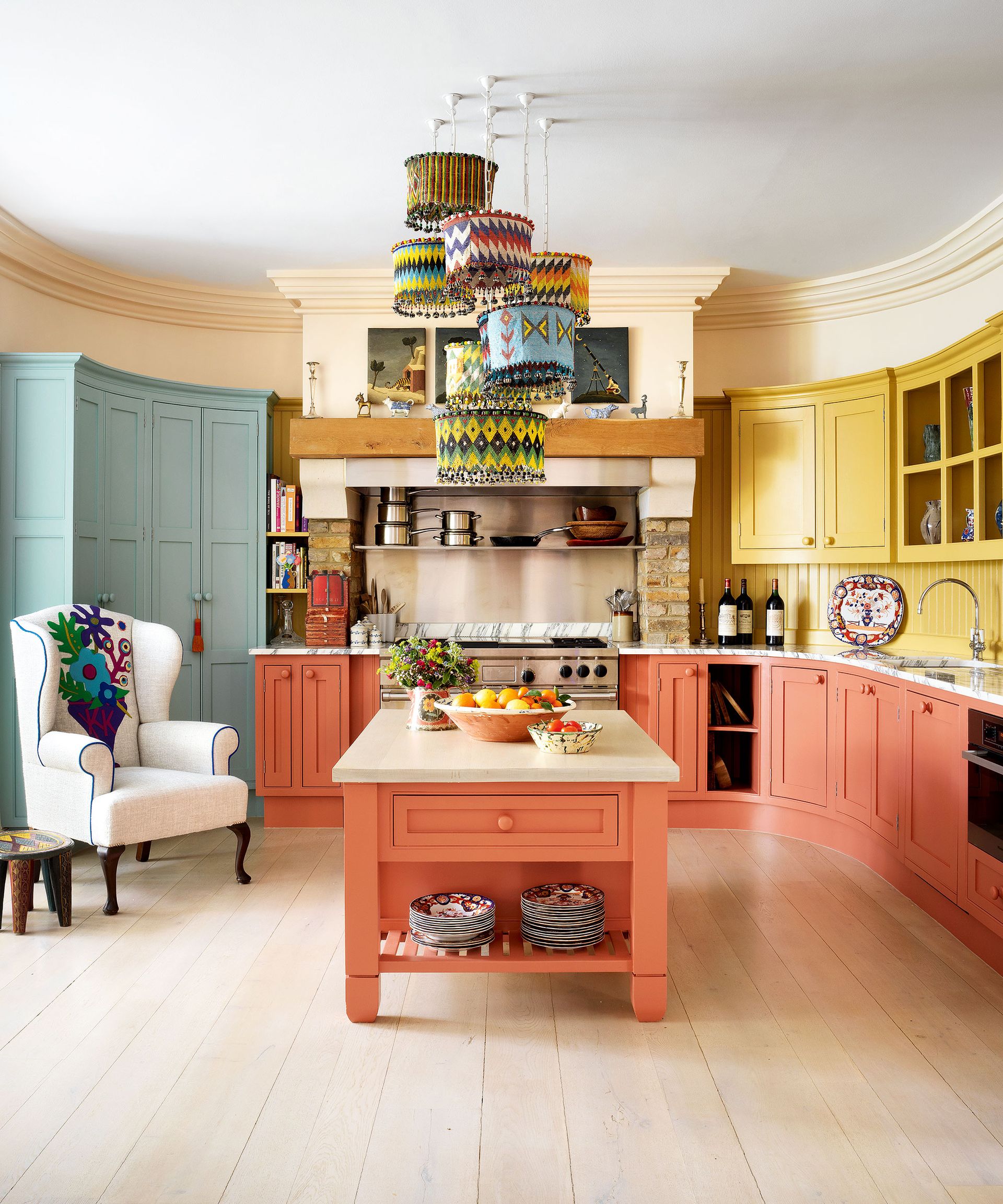 A color trend that radiates positivity, joy and warmth, coral can be a great option for your room color ideas throughout the home, helping to creating a welcoming and vibrant space full of energy and optimism.
Justyna Korczynska, senior designer at Crown Paints says, 'coral is a vibrant and 'up' color – even small amounts can add fun and glamor to a room. Colors like this can be used in small ways as a feature to draw the eye and make a focal point. Corals works especially well in a bathroom to add style and drama - maybe try a coral on one key wall to create a dramatic effect.'
With Living Coral voted as Pantone's color of the year in 2019, this shade has established itself as a firm favorite in interior design over the last few years, used across furniture design and for paint and accessories. Whether you want to create an impactful coral design with paint ideas, or use the color more sparingly to bring inviting and uplifting accents into a room, the color's connection with the natural natural world make it a comforting and timeless choice.
Brand ambassador for Farrow & Ball Patrick O'Donnell also states, 'whilst quite a strong color to contend with in the true northern hemisphere, it will respond beautifully in sun-drenched environments such as a dining area 'en plein air' or washed walls of a loggia, but for the more domestic use, can add a lovely pop of color for the interior of a kitchen dresser (stunning with a dark blue exterior) or paint up some tired garden furniture to add a lovely accent in your outdoor space.'
Is coral a pink or orange?
Patrick O'Donnell says, 'coral hovers between a milky orange and deep rich pinks.'
As coral is created through a mix of orange, red and pink, there are an array of shades, some with more orange undertones, and others closer to a pinker palette.
So whether you're decorating with orange, or exploring pink room ideas, coral can be a perfect fit for both!
What color goes with coral?
As the popular saying goes, opposites attract, and in color theory, colors that work wonderfully together, known as complementary colors, sit opposite each other on the color wheel. When used together, these contrasting colors can make for a beautifully balanced scheme for your home.
Ann Marie Cousins from AMC Design shares her advice for when mixing colors in the home, 'knowledge of the wheel can really help you to understand the do's and don'ts of color pairing and what goes best together. Start by taking note of how dark or light the room is and decide how the space is going to be used, before choosing your color palette. Look to use complementary colors which sit opposite each other on the wheel such as violet and yellow, or orange and blue.'
Coral is opposite a deep blue on the color wheel, and using these two shades together can create an elegant union of the light and dark when decorating.
Justyna Korczynska says when using contrasting colors in an interior space, 'tones of gray work particularly well with chalky pinks and lavender, and combining different depths of tone is also very effective – like bright coral or deep terracotta with a soft and pale blue. Try something a little different by painting the walls in a neutral color, with a soft shade, like lavender, on the ceiling, so the color visually spills onto the neutral walls below. After you've finished decorating, bring the scheme together using colored accessories like pillows and throws.'
Is coral a cool or warm color?
Created through a mix of three warming colors, red, orange and pink, coral is the epitome of a warm color.
Reminiscent of warm summer days, with its connection to the ocean evoking thoughts of beautiful beaches, coral is a truly versatile color that can make us feel warm, cozy and relaxed, as well as upbeat and energized.
Sign up to the Homes & Gardens newsletter
Decor Ideas. Project Inspiration. Expert Advice. Delivered to your inbox.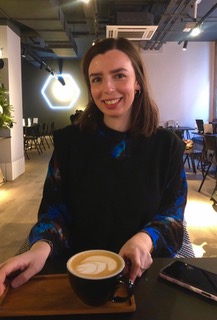 Zara joined Homes & Gardens in February 2022 as a Content Editor. After studying English Literature at University, she worked as an Ecommerce Website Editor, Content Writer and Buying Intern at multiple independent businesses within the luxury retail and lifestyle sectors. Her role at Homes & Gardens unites her love, experience and passion for the world of design and desire to create inspiring written content. She enjoys nothing more than discovering new trends, brands and products, whether that be in fashion, interior design or lifestyle.