What color is magenta? How to use it in your decor
Pink? Purple? A mix of both? We explore the question, what color is magenta?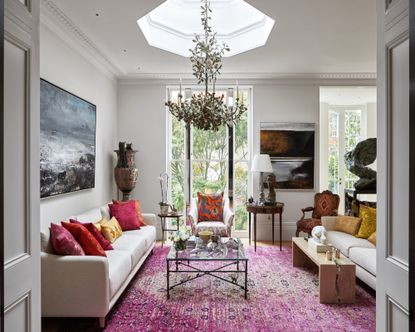 (Image credit: Future)
A vibrant, bright color that is often seen as a mix of pink and purple, magenta creates a beautifully uplifting and playful atmosphere in an interior space. Sometimes referred to as fuchsia, both magenta and fuchsia are the same color in the RGB web color model, however in interior design, print and painting there is separation and much variation between the two shades.
What color is magenta?
On the color wheel, magenta is a secondary color that sits directly between primary colors, red and blue. The result of this mix of two primary colors creates a striking shade that is best described as a pinky-purple. Magenta is also part of the set of modern primary colors used for printing, cyan, yellow, magenta and black, known as CYMK. These four colors can be used to create all other colors on the color spectrum.
If you are looking for inspiration for room color ideas, magenta can add a real impact to a space. The color has a striking energy that can create a bold statement in a room, whether that be through a rug, decorative accessories or paint. Trend forecasters, WGSN, have chosen 'Orchid Flower' as one of their key colors of 2022, a 'saturated magenta tone' that has been described to have an 'intense, hyper-real and energizing quality'. This reference to the natural world and the beauty of an orchid embodies the timeless nature of working with the color magenta in design. Tobie Lewis, Senior Brand Manager at Valspar Paint states that 'magenta shades can be used alongside other jewel tones such as teal greens and deeper purples, to create warm yet energetic color palettes in large open plan rooms such as living-dining areas and kitchens'. We now address some of the most popular questions asked when researching, what color is magenta?
Is magenta a type of pink or purple?
As magenta is a secondary, mixed color, there are a whole family of shades out there, so depending on the type of magenta shade, it can be perceived as both. In the color wheel, magenta is made from mixing red and blue, and sits halfway between purple and red. If the shade is mixed with more blue, it can be seen as closer to purple, however mixed with more red, it can be seen as closer to pink.
What colors are similar to magenta?
The colors that are popularly known to be similar to magenta are bright pinks, purples and reds. As discussed, magenta is a mix so there are many beautiful shades out there to choose from.
Is magenta the same as hot pink?
Magenta and hot pink are very similar shades, however if using the color wheel, they both stem from different mixes. Magenta has a mix with more blue and hot pink has more red. If you are looking for pink room ideas, both magenta and hot pink are great shades for accessorizing, adding an energetic and characterful statement to a room.
Is magenta a burgundy?
Even though they have similar characteristics, both magenta and burgundy are separate shades. Burgundy is a secondary color formed through a mix of red, blue and green, the shade created is much darker than the brighter tones of magenta.
How can I decorate with magenta?
When decorating with pink or purple, take advantage of taster pots and try living with sample colors before taking the plunge – just a few degrees towards yellow or, in the other direction, towards blue could tip the balance resulting in a magenta that's too bright or too cold.
Making a magenta room look elegant relies on it being used alongside other colors that suit it. You can paint all four walls of a room magenta and get an elegant result, just as you can add accents of magenta to liven a neutral space. The key is balance – but neutrals next to magenta will always make it look elegant.
Sign up to the Homes & Gardens newsletter
Decor Ideas. Project Inspiration. Expert Advice. Delivered to your inbox.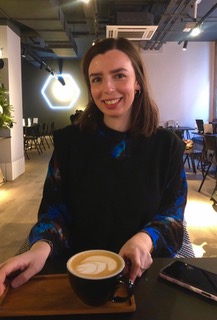 Zara joined Homes & Gardens in February 2022 as a Content Editor. After studying English Literature at University, she worked as an Ecommerce Website Editor, Content Writer and Buying Intern at multiple independent businesses within the luxury retail and lifestyle sectors. Her role at Homes & Gardens unites her love, experience and passion for the world of design and desire to create inspiring written content. She enjoys nothing more than discovering new trends, brands and products, whether that be in fashion, interior design or lifestyle.