You might think you can skip it, but don't – here's how often you should be cleaning your kitchen
An expert explains how often you should clean your kitchen for a hygienic space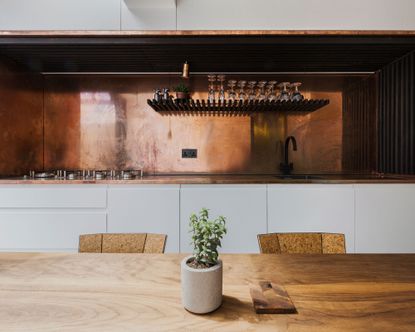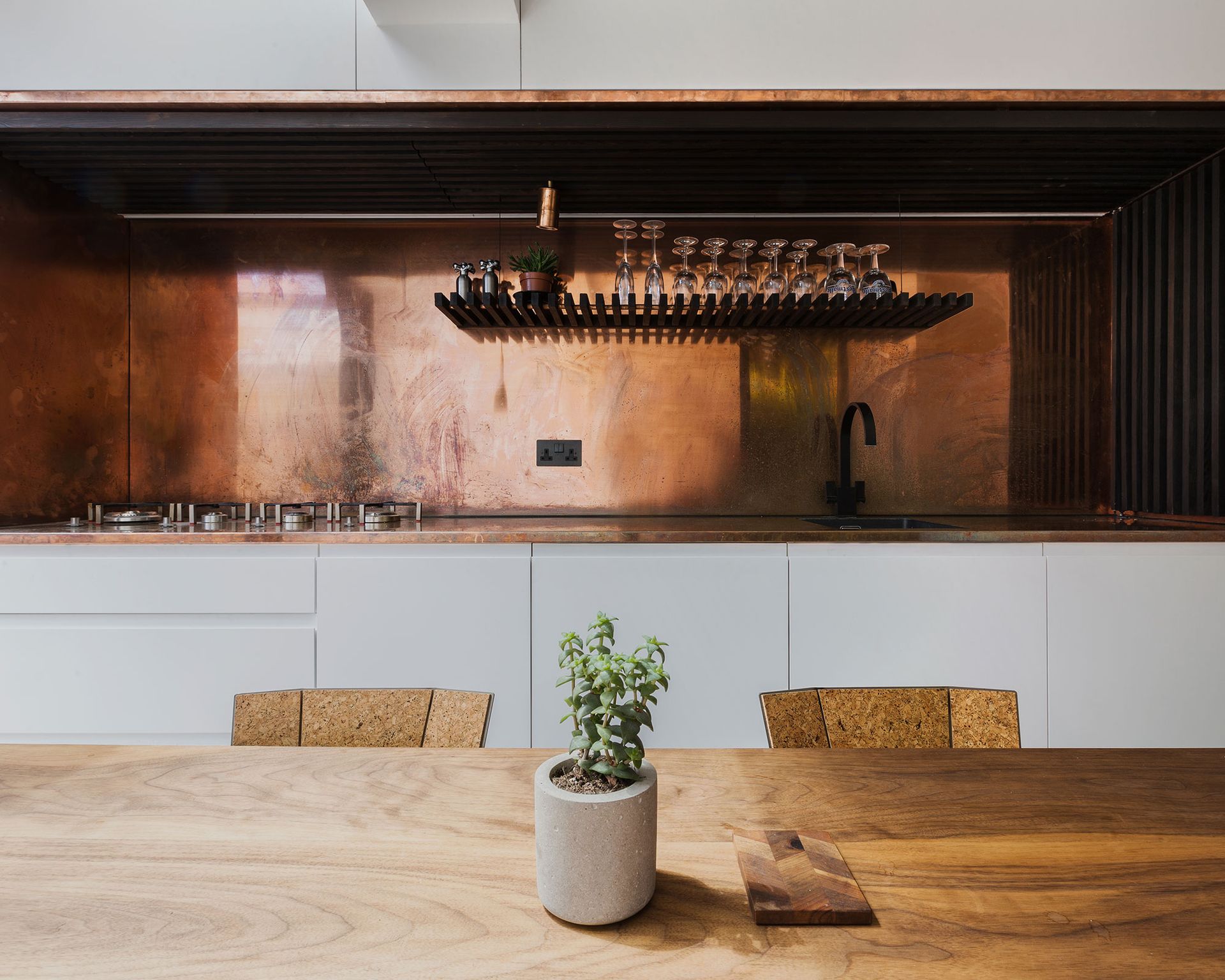 (Image credit: Studio 304)
Cleaning a kitchen is an essential task, and one that we should undertake regularly, but just how often is enough, and how can we make it more manageable?
One of the best ways to clean a kitchen is to break it down into areas that can be done at different times to make the process smoother and more doable when mixed with other workloads.
Here, experts have explained how often you should be cleaning a kitchen, and which areas should be prioritized.
How often should you clean a kitchen?
Although a full deep clean every day is far from necessary, there are some spots that need more attention than others. Here is what the experts recommend.
Clean kitchen surfaces every day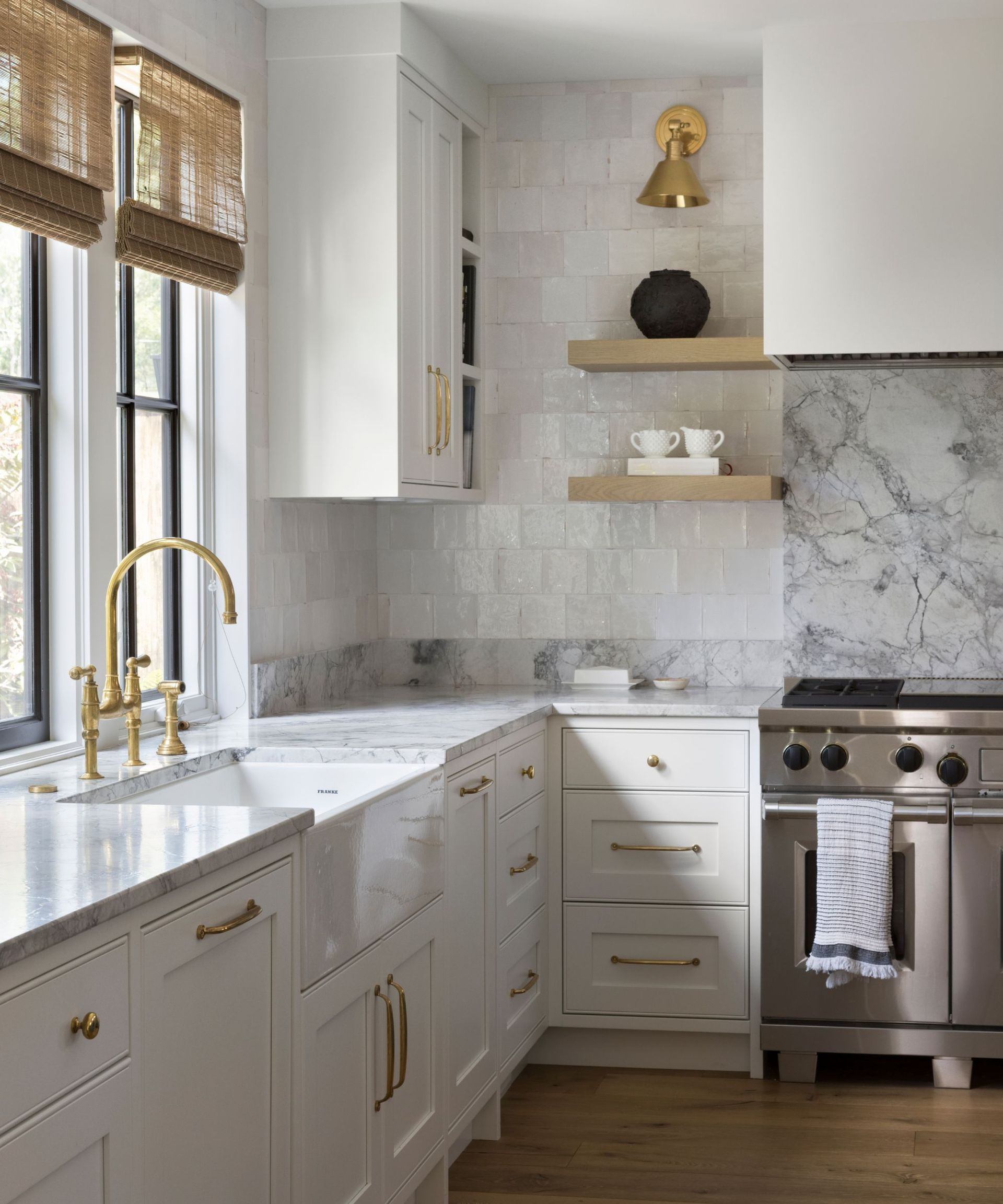 'Because the kitchen is such a high-traffic area in the home, kitchen surfaces fit the bill for being some of the dirtiest and should be cleaned daily,' explains Maria Mooney, brand director and cleaning expert at Truly Free. 'To clean areas like kitchen counters, cabinets, stainless steel, appliances, tables, chairs, and many other hard surfaces, use a cleaning cloth and Truly Free's Everyday Cleaner, available at Walmart.
You shouldn't always wait until you have finished cooking for the day, however, adds Marilee Nelson, co-founder of Branch Basics. 'Kitchen surfaces that have food contact with raw meat should be cleaned right after use. Wash down with a microfiber cloth, soap, and hot water to clean and remove germs.'
Cleaning your kitchen surfaces is easier once you have organized your kitchen countertops however cleaning and organizing should not be confused. While it is a good idea to clear clutter off of your work surfaces as you go, decluttering countertops daily will likely be unsustainable. Instead, focus on wiping down surfaces, moving only what you need to as you go.
Truly Free has been a leading producer of eco-friendly, non-toxic cleaning products for family homes for over six years.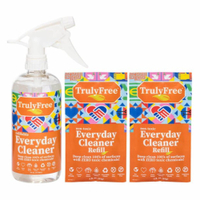 Truly Free Refillable Non-Toxic Everyday Cleaner | $11.99 at Walmart
Engineered using revolutionary plant-powered chemistry, your Everyday Cleaner will tackle the toughest messes on hundreds of surfaces in your home.
Disinfect the kitchen sink daily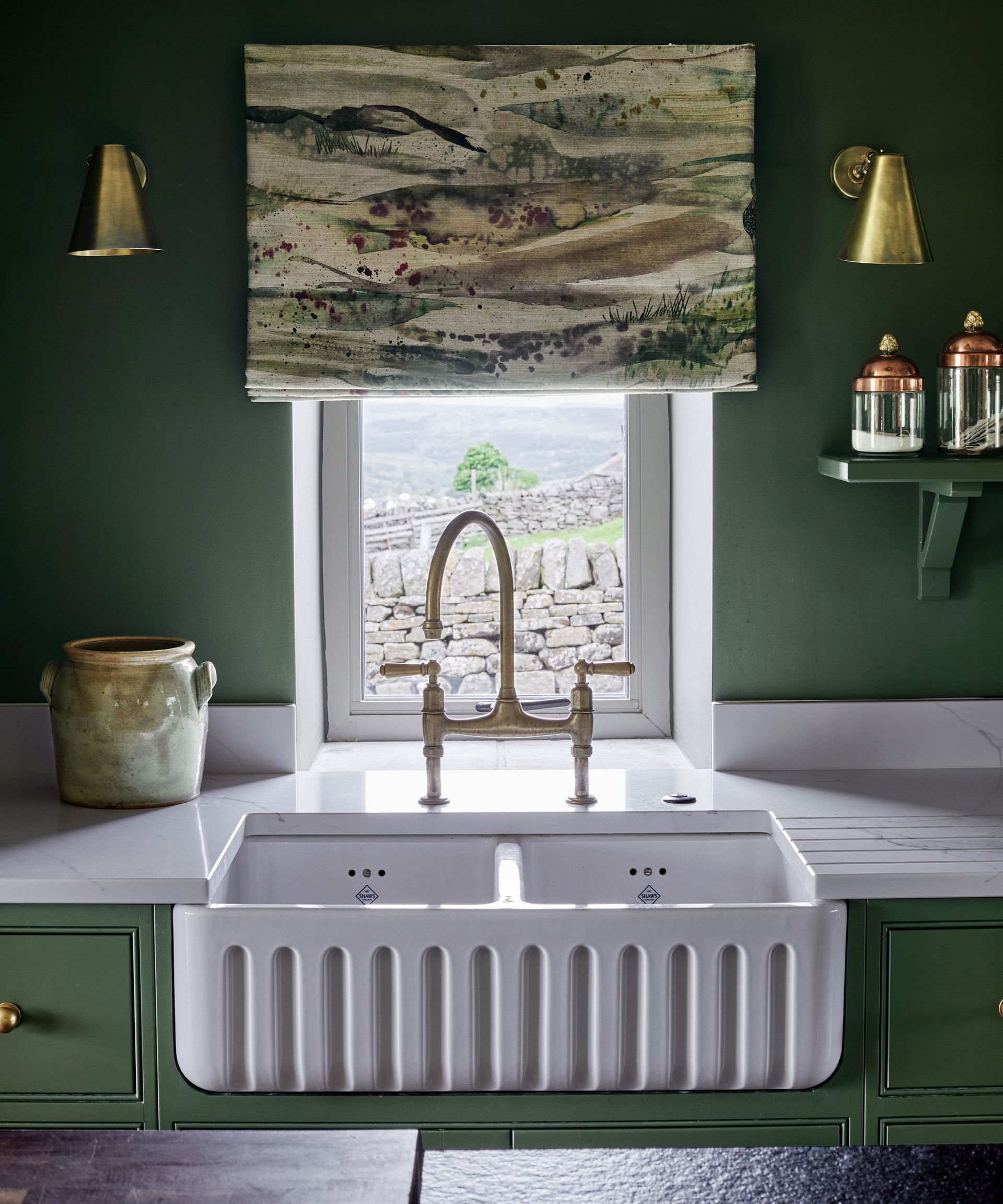 'Another surface in the kitchen to be aware of is the kitchen sink – it can often be as dirty as a toilet – sounds crazy, I know! However, research shows that a kitchen sink carries more bacteria than the toilet and the garbage can,' reveals Maria. The good news is that cleaning a kitchen sink need not be complicated.
'A kitchen sink should be washed daily with hot, soapy water, particularly after coming in contact with raw meat or poultry. A great way to scrub them clean is by using Truly Free's Oxyboost, at Walmart. This product can be used in many ways to clean your home and scrub any surface without scratching. I use it on my sinks, bathtubs, and in every laundry load to clean stains effectively without using bleach.'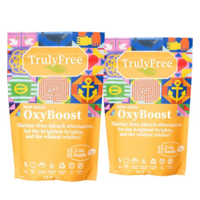 Truly Free Non-Toxic OxyBoost | $19 at Walmart
Truly Free OxyBoost is the most powerful yet family-safe bleach alternative available that is tough on stains but won't damage fabrics over time. Truly Free OxyBoost has 100's of powerful cleaning uses around the home including toilets, drains, sinks, showers, and so much more.
Clean your stove after each use
How you clean a stove will depend on what type of stovetop you have, and how you use it. For example, cleaning a flat stove top will be quicker than cleaning stove grates. Regardless, they should both be cleaned with the same frequency.
'The stove is the most frequently cleaned space in the kitchen. Spillovers are inevitable, even for the most careful cooks. After cooking a dish, as soon as the area cools down, wipe the area to remove grease and grime and prevent bacteria growth,' Marilee Nelson of Branch Basics recommends. 'Neglecting to clean a stove right after spills occur results in burned-on food and hard-to-remove residues.
'Mild abrasive cleaners, like a simple baking soda paste, can work wonders on cooked-on food!' she adds. 'Spray an All Purpose Cleaner on the stained area. Sprinkle with baking soda and scrub.'

Marilee Nelson is a Texas-based Environmental Consultant and co-founder of Branch Basics. She started Branch Basics after learning how much harmful chemicals in our products and food influence our health. She found that cleaners and laundry detergents have a major impact on a home's air quality. Marilee is on a mission to inspire, motivate and empower people to take proactive charge of their health and experience the transforming power of creating a truly healthy home and diet.
Scrub kitchen floors once per week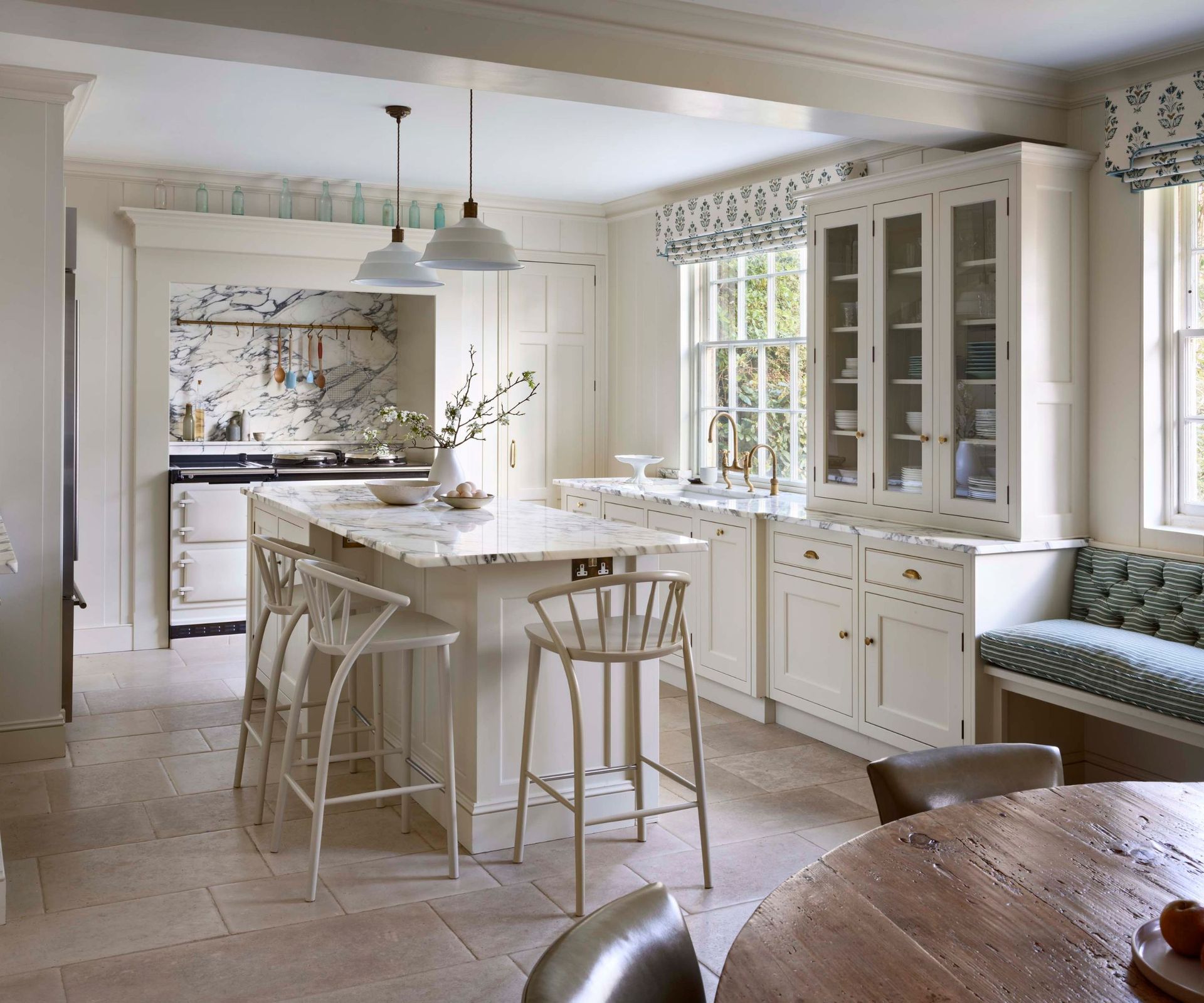 'Cleaning kitchen floors once a week is critical, especially if you have pets that shed. Then, vacuuming becomes vital every day, despite how hard it might be to keep up with!' warns Maria Mooney of Truly Free warns.
'Spills should grab your immediate attention. Spot clean and wipe the floor with a microfiber, soap, and water,' continues Marilee. 'Using a broom around the house isn't recommended because it stirs up and spreads dust, but the kitchen floor with spilled food is the exception. Have a little whisk broom and dustpan handy to pick up food and other particles you would not want going into your vacuum.'
When cleaning floors, start by vacuuming the area to collect any small debris before using a mop with cleaner to scrub the floor and disinfect. Try to avoid dipping your mop back into dirty water while mopping to prevent spreading dirt around, rather than picking it up. Once done, mop once again with plain, clean water and either leave to air dry on warmer days, or dry with a dry mop or floor towel.
Deep clean ovens approximately every three months
'Families or individuals that utilize their ovens regularly — about a handful of times a week — should give the appliances a proper deep clean every three months. To prevent build-up and residue or burnt food from collecting, try to give your oven a light clean once a month.' she adds.
When cleaning an oven, check to see if the door is removable first, as this will help you to reach the back corners without straining or putting pressure on the glass. Make sure to avoid using strong solvents or rough abrasives on the oven and glass door too, to prevent wearing down protective coatings that keep your oven safe when heated up.
'A heavy duty degreaser is perfect for ovens – it's a breakthrough product in low-effort grease and grime elimination,' Maria explains.
Clean range hoods around every six months
Range hoods are unsung heroes of the kitchen, and keeping them running efficiently can prevent a whole host of issues from bad smells to mold. 'To keep your range hood in good working order, I recommend cleaning it every six months or hiring a professional cleaner twice a year,' Maria says. 'Regular cleaning will ensure your hood works efficiently, reducing fire risk and improving general kitchen hygiene.'
To clean a kitchen range hood, 'remove mesh filters and soak them in hot, soapy water with some baking soda for around 15 minutes to help remove grease,' says Marilee. 'Take this time to wipe down the hood and underside of the fan with a microfiber cloth, soap, and hot water.' Rinse and dry each component before putting it back together.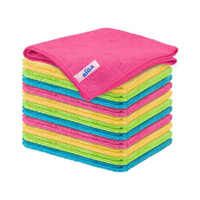 Clean and organize a pantry twice per year
Cleaning a pantry and organizing a pantry go hand in hand. To clean one properly, it will require taking things off of shelves and moving them around making it one of the bigger kitchen cleaning tasks. For that reason, it can be done a little less frequently if time requires, but it should be forgotten about, Maria advises.
'You might think you can skip cleaning your pantry, but clearing it out will help you reorganize, stay on top of the items inside your pantry, and also help you reduce waste.'
'Clean your pantry from top to bottom,' continues Marilee. 'Remove everything from the top shelf of your pantry and wipe down the top shelf with a microfiber, soap, and warm water before letting it dry. Take the time to also throw away any food that is out of date or that you might want to give away or donate and organize what you want to keep in a way that enables you to see what you have. Stack like cans vertically or in a line horizontally. Place like products together so that you don't forget you have something you can't see.'
The durable and sectioned design is perfect for keeping bottles, packets or spice jars neat, orderly and easily accessible
This large glass jar has an airtight wooden lid, making it a stylish storage alrerniture for dried food goods.
What comes first in kitchen cleaning?
When cleaning a kitchen, you should clean any cabinets or shelves higher up the wall first, before moving onto the surfaces below. This allows any crumbs or dust to fall to the counter below before you go through the effort of cleaning and disinfecting it. What's more, it allows you to take products out of cabinets to see what you have and wipe down the shelves properly without possible sticky marks being left on your surfaces below.
Which part of a kitchen should be cleaned last?
When cleaning a kitchen, you should clean the floors last. A general rule of cleaning is to work from top to bottom to allow any dirt or dust from higher areas to fall down without muddying areas you have already scrubbed.
Sign up to the Homes & Gardens newsletter
Decor Ideas. Project Inspiration. Expert Advice. Delivered to your inbox.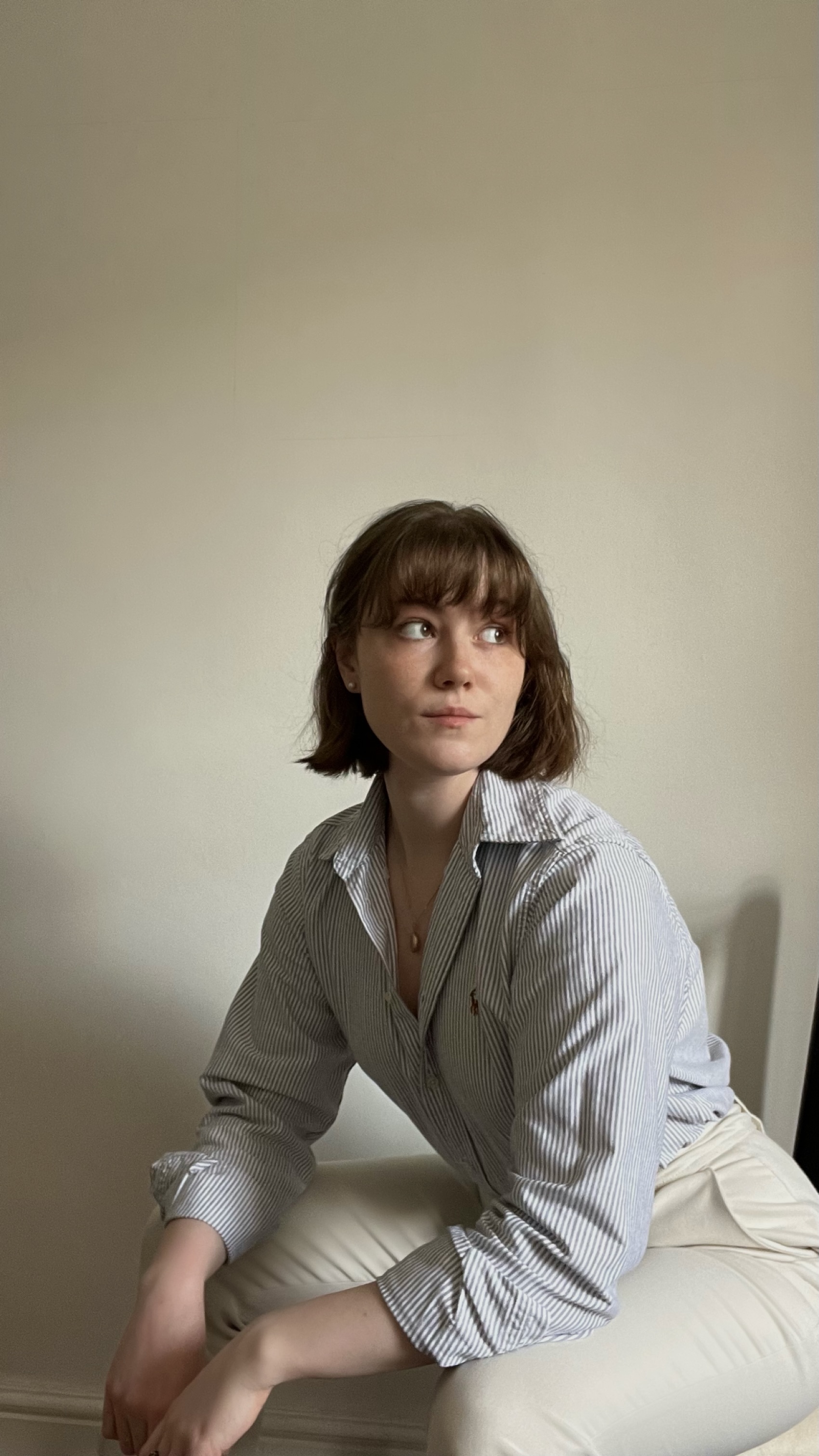 Chiana has been at Homes & Gardens for a year, having started her journey in interior journalism as part of the graduate program. She spends most of her time producing content for the Solved section of the website, helping readers get the most out of their homes through clever decluttering, cleaning, and tidying tips – many of which she tests and reviews herself in her home in Lancaster to ensure they will consistently deliver for her readers and dabbles in the latest design trends. She also has a first-class degree in Literature from Lancaster University.