How to hide cords on kitchen counters – 7 designer-approved tricks to keep your kitchen clutter-free
There's no denying it – appliance cords can make any kitchen look cheap. Here is how to hide them for a clean kitchen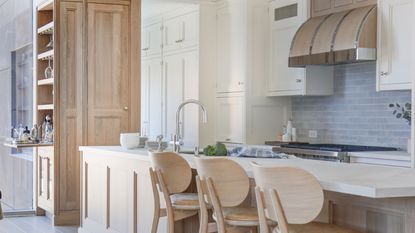 (Image credit: Bakes & Kropp)
Sign up to the Homes & Gardens newsletter
Decor Ideas. Project Inspiration. Expert Advice. Delivered to your inbox.
Thank you for signing up to Homes & Gardens. You will receive a verification email shortly.
There was a problem. Please refresh the page and try again.
Kitchen appliances are essential if you actually want to use your kitchen, but the unwieldy cords can lower the look of even the most high-end space. So how can you hide cords on kitchen counters?
Designers and home stylists have been grappling with this problem for years, and have thought up some clever kitchen styling tips to help conceal cords while keeping your kitchen functional.
Here, they spill the secrets for a truly tailored kitchen look without trailing cables.
How to hide cords on kitchen counters
Cords are one of the many things that make your kitchen look cheap – even though they are essential. The solution is often simple, so you can hide cords no matter your kitchen's size, style, or budget.
1. Use a woven basket to contain cables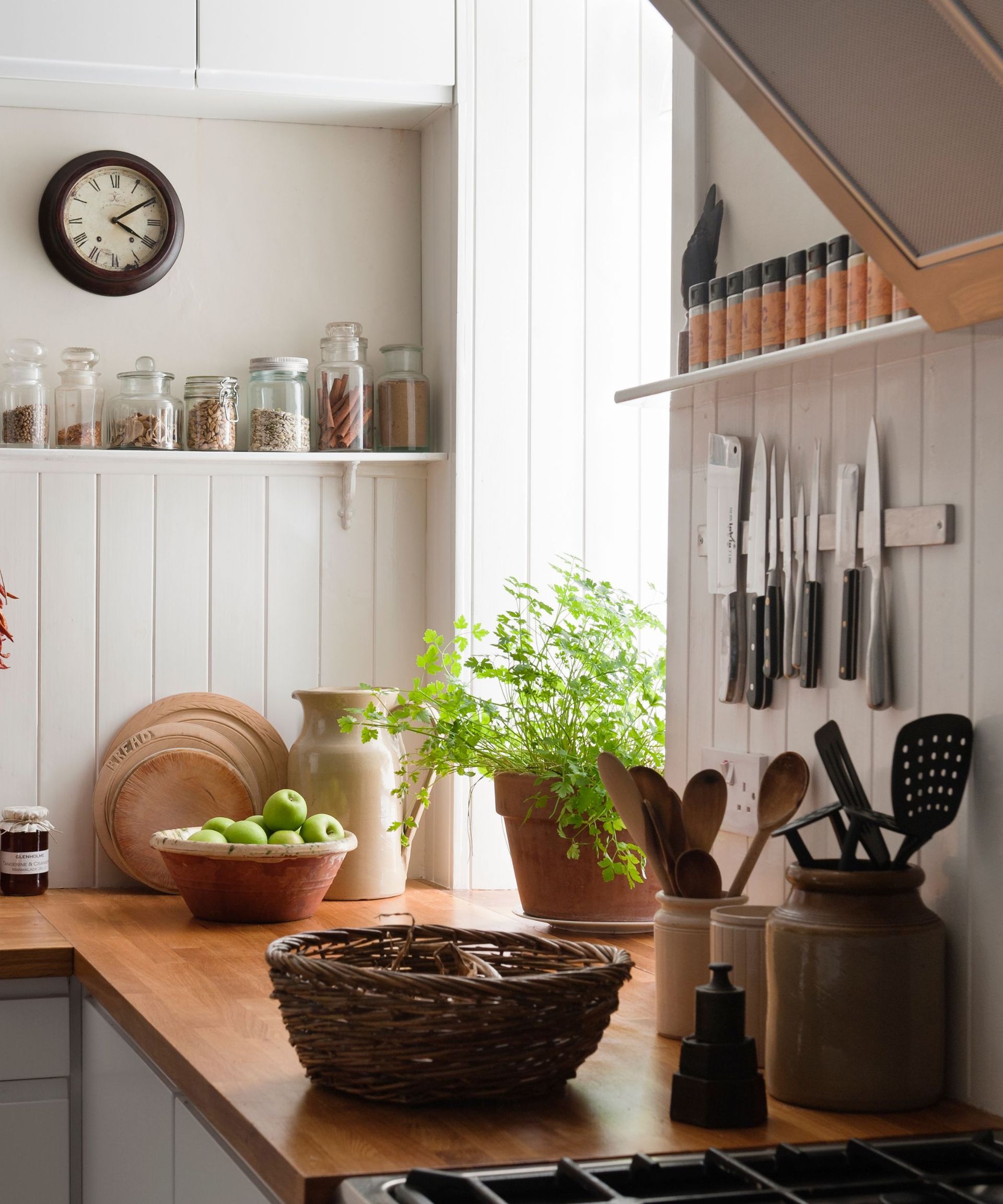 A great one-size-fits-all approach to organizing cables and cords in a kitchen is to use a decorative woven basket as a cable caddy, perhaps styling it with some cookbooks and other kitchen items to make it blend seamlessly into your kitchen design, suggests Georgina Burdett, home organizer, stylist, and founder of For the Love of Tidying.
'A small seagrass basket can be used to hide wires, especially for charging phones or using one-off appliances like a food processor that you are not likely to have on your counter all of the time' she suggests. 'You could prepare a small hole in the back of the basket and thread an extension inside to help plug in a few countertop appliances as you need them.
'Alternatively, pre-designed cable tidy boxes can now be purchased from many online shopping sites, although you may sometimes struggle to find one that matches your exact aesthetic,' she notes.
2. Use clips to trail cords in less visible spots
When choosing the best kitchen appliances, it is a good idea to look for options that have a cable tidy built in, whether it be a retractable cable that hides inside of the machine, or a clasp to help hold a wound-up cord between uses.
In lieu of that, Darla DeMorrow, professional organizer and founder of HeartWork Organizing, recommends using a stick-on-cable tidy, like these on Amazon, to hold wound-up cables when not in use, or even use a sticky cable clip, also available at Amazon, to redirect cables along the back of your counter to 'train them where they aren't visible.'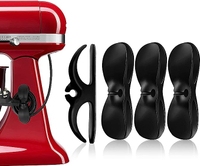 Stick-On Cable Tidy | $8.99 at Amazon
These cable tidies can be used on nearly every kitchen appliance, and are great for keeping cables and cords tidy and away from potential damage.
Darla DeMorrow is a certified professional organizer, productivity expert, home stager, and author. Her company, HeartWork Organizing, based in Wayne, PA, offers seminars and training as well as hands-on work with residential and business clients.
3. Unplug appliances when not in use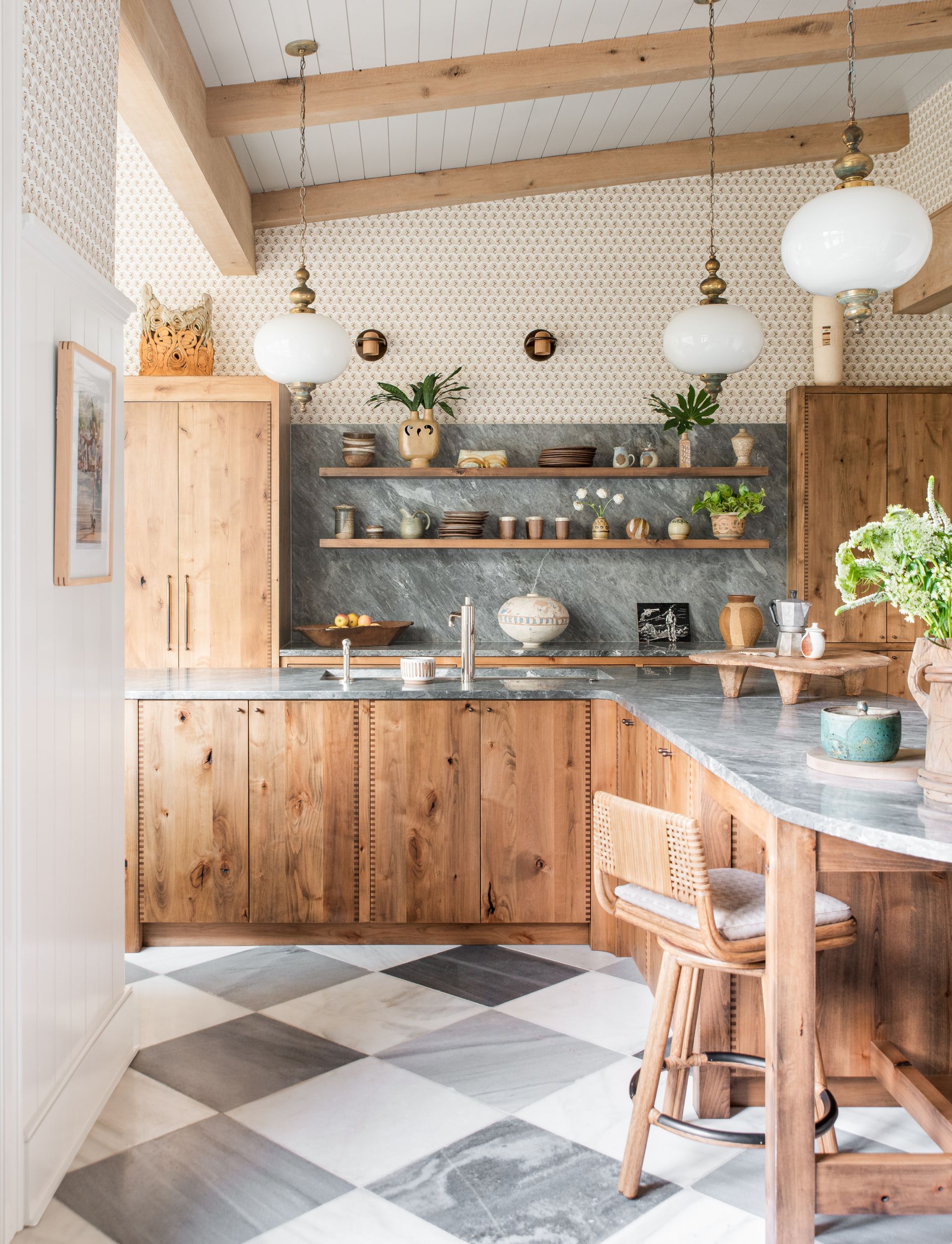 Of course, the easiest way to prevent appliances cords from overrunning your counter space is to simply unplug them when not in use and either stow them away, organizing kitchen appliances neatly in cabinets or winding the cables up and hiding them behind the appliance itself, suggests Millie Hurst, Solved section editor for Homes & Gardens.
Millie Hurst is Section Editor at Homes & Gardens, overseeing the Solved section, which provides readers with practical advice for their homes. Millie has written about and tried out countless cleaning and DIY hacks in the six years since she became a journalist, and has worked in both London and New York.
4. Consider outlet placement when planning your kitchen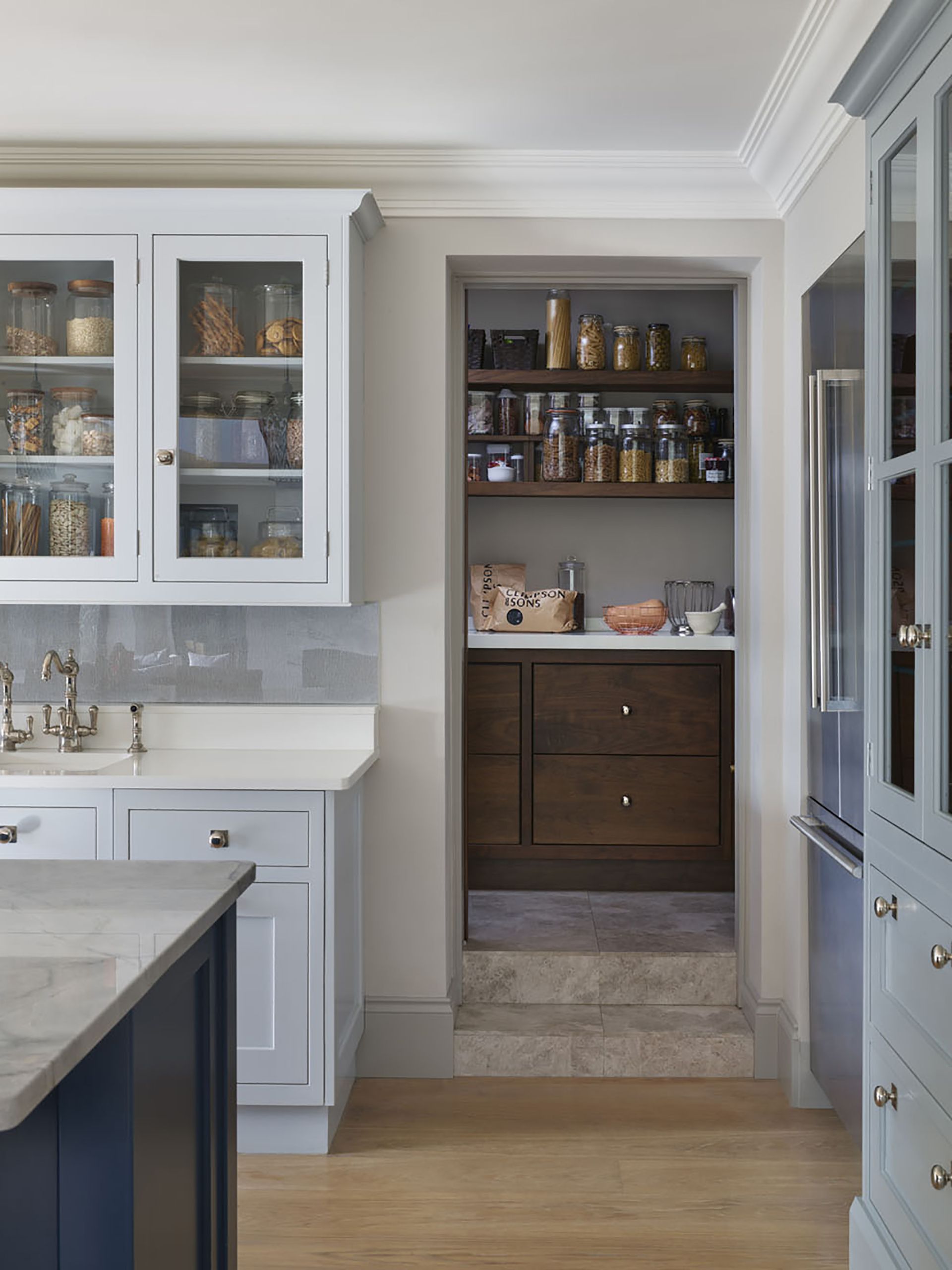 A drastic measure but arguably the most effective is to keep your cords in mind when planning a kitchen remodel, reminds Darla DeMorrow, professional organizer. Carefully consider how you use your kitchen, which appliances you use most, where, and how, and take that knowledge with you to your designer.
Outlets with space for concealing cables can then be added exactly where you need them, which could include 'putting outlets inside of pantries or adding in the need for appliance garages,' she explains.
5. Use an outlet cover extension to reroute wall plugs
If redesigning your kitchen around your appliance cords isn't an option right now, then a simpler option is to opt for a sleek outlet cover with an extension to reroute your existing electrical supply to somewhere a little more out of the way.
This cover extension from Walmart is a great way to smooth over an outlet on your counter, and you can then use cord clips to trail the extension wire along the back of your counter, or through cabinets, to a more concealed spot.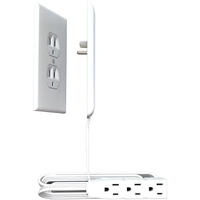 Outlet Plate Extension Cord, 8ft | $28.99 at Walmart
This sleek outlet cover has become a hit on TikTok, where home stylists praise it for its ability to make your kitchen's electrical supplies that little bit more stylish – and customizable – without the need for a whole remodel.
6. Decorate in front of the chords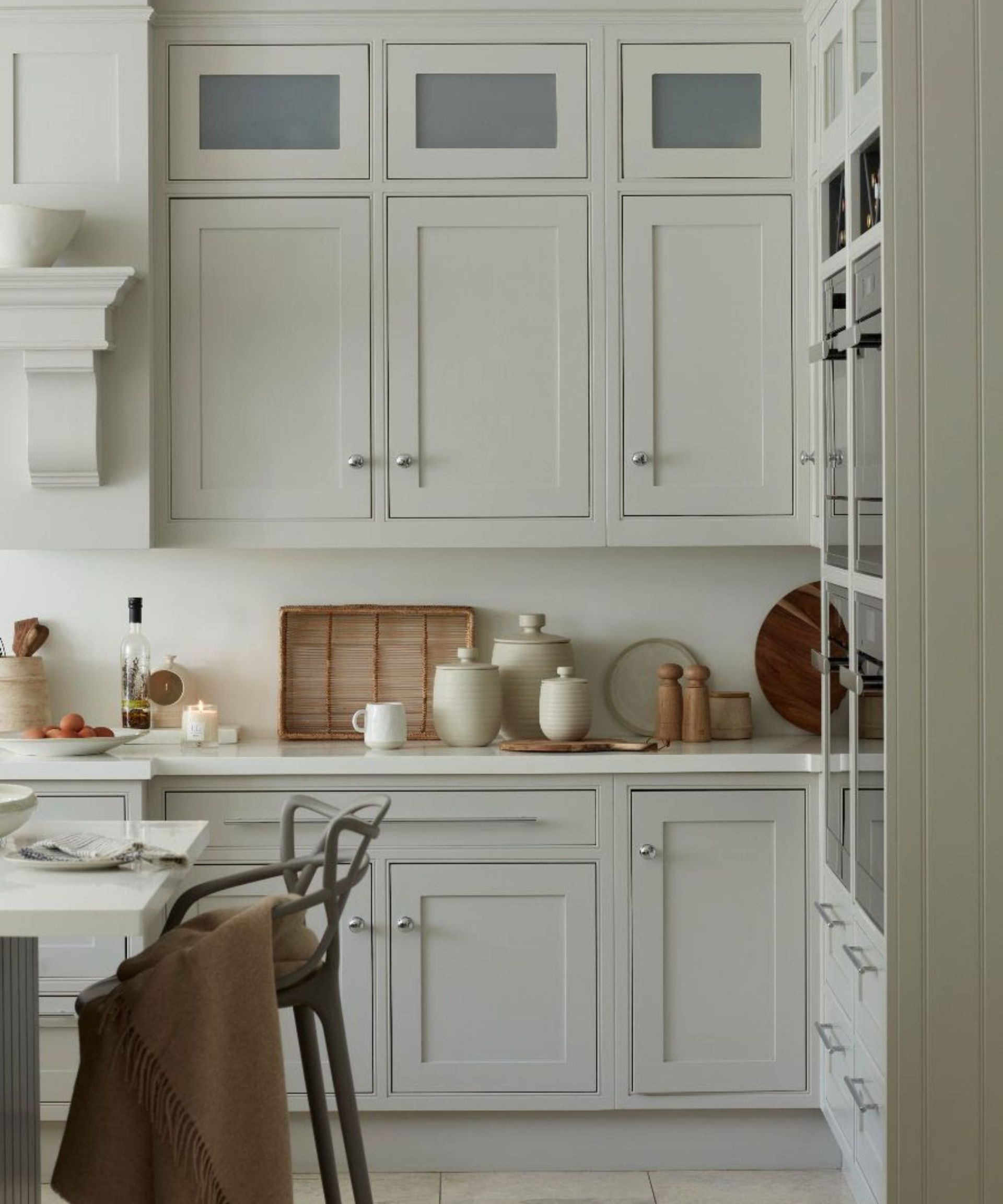 One of the most popular options for hiding appliance cords on kitchen counters is to decorate in front of masses of cables with items such as decorative cutting boards, books, and leaning artwork, with the added benefit of the item's additional aesthetic value.
'Try to choose items that not only fit your kitchen's theme but also provide enough coverage for those trailing cords. Let your creativity run wild, try patterned plates or vintage trays,' suggests Artem Kropovinsky, interior designer and founder of Arsight.
'A stack of cookbooks can effortlessly conceal cords, all while adding a bit of culinary flair to your kitchen decor ideas. 'They offer a quaint charm and practicality that few other items can, giving a sneak peek into your gastronomic preferences, and turning a potential eyesore into an engaging feature.'
Based in New York, Artem Kropovinsky, founder of Arsight, has a decade of extensive and considerable global design experience. Prioritizing minimalism, sustainability, and authenticity, Artem, alongside his team of professionals, works on projects in the US and worldwide.
7. Consider an appliance garage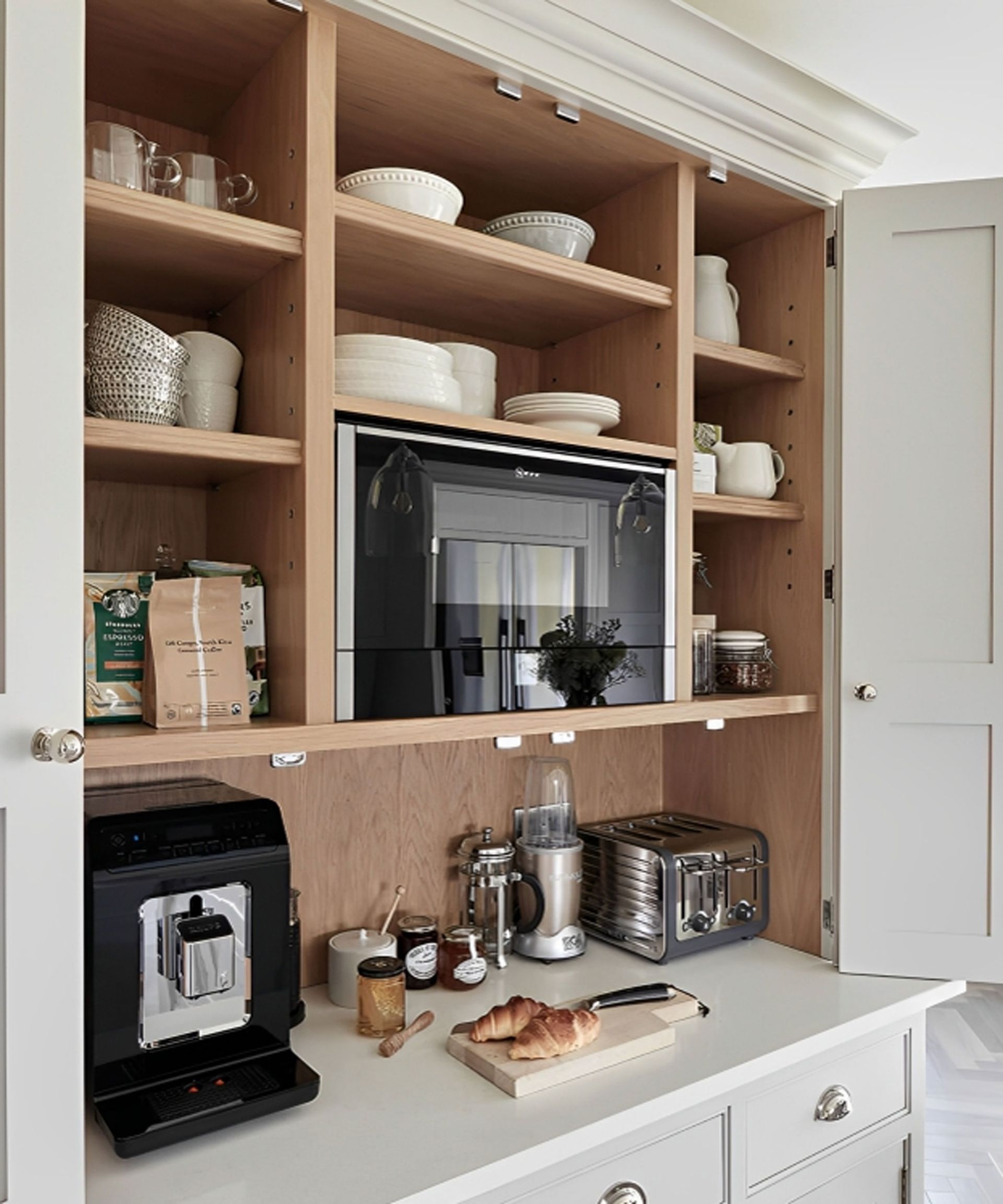 Appliance garages are nothing new, but they are still one of the most practical additions to a kitchen, big or small.
'This handy kitchen storage idea is perfect for those avid home cooks amongst us who may have multiple appliances that struggle to find a good home in normal kitchen cabinetry,' says Jennifer Ebert, deputy editor (digital) for H&G. 'I love them for the ability to put all of your outlets in one place and have a designated place to use appliances before tucking them neatly away again afterward. They really help declutter countertops of both cords and the bulky appliances themselves.'
Jen is the Deputy Editor (Digital) of Homes & Gardens online. Before starting this position, she had completed various interior design courses at KLC Design School, as well as working across Ideal Home, LivingEtc, 25 Beautiful Homes, and Country Homes & Interiors as an interiors writer.
FAQs
How do you hide kitchen appliance plugs?
You can conceal plugs and outlets either by planning them into cabinets when designing your kitchen reno, or by using outlet cover extension cords to reroute existing outlets somewhere a little more out of sight, such as into a pantry, appliance garage, or just further along your counter where you can disguise the extension behind lager appliances or decorations.
Alternatively, you can layer decor in front of the plug, such as stacking cookbooks or decorative cutting boards to add a little extra flair to your space all without having to rework electricals.
How do you wrap appliance cords?
When not in use, you can wrap your appliance cords around your hand a few times with your fingers splayed, before holding the loop in place with an elastic band, cable tie, or clip. This can help to keep cords hidden when not in use, keeping your kitchen looking stylish and your cords protected and out of the way of accidental damage. Spreading your fingers before winding the cord around them helps to prevent wrapping the cord too tightly and causing weakness in the internal cables which could result in a shortage.
---
Along with thinking up some clever ways to hide cords on kitchen counters, it is important to consider what things you can do daily to keep kitchen counters clear, such as wrapping up cords, putting appliances away, and moving cookbooks and dirty dishes. These things, added together, will result in a styled kitchen perfect enough for Pinterest in no time.
Sign up to the Homes & Gardens newsletter
Decor Ideas. Project Inspiration. Expert Advice. Delivered to your inbox.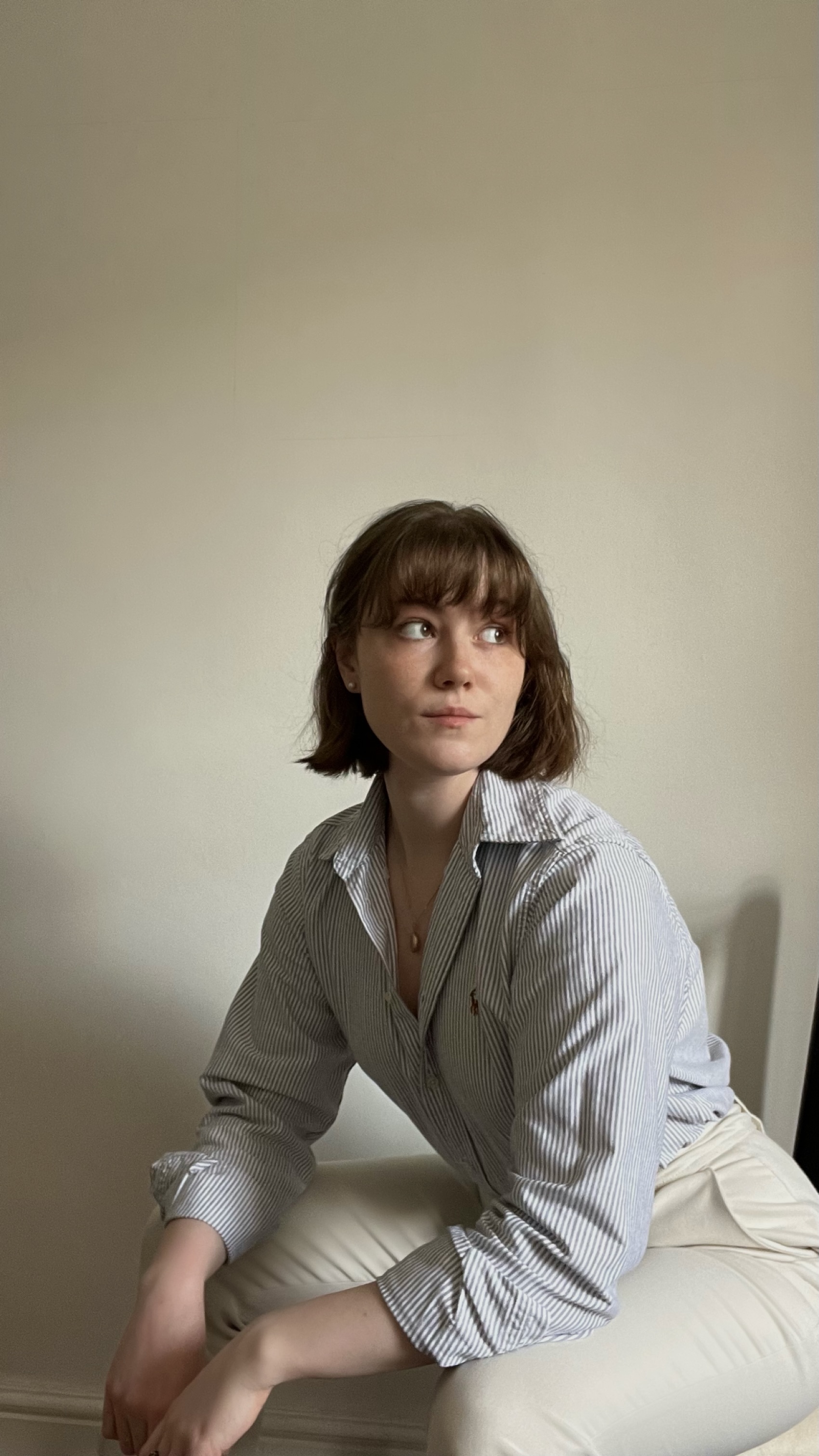 Chiana has been at Homes & Gardens for a year, having started her journey in interior journalism as part of the graduate program. She spends most of her time producing content for the Solved section of the website, helping readers get the most out of their homes through clever decluttering, cleaning, and tidying tips – many of which she tests and reviews herself in her home in Lancaster to ensure they will consistently deliver for her readers and dabbles in the latest design trends. She also has a first-class degree in Literature from Lancaster University.