6 kitchen upgrades that will sell your home faster, say experts
Want to sell your home faster? These kitchen improvements will entice buyers, according to real estate experts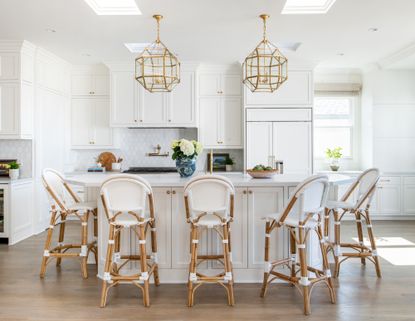 (Image credit: MBC Interior Design / photo Lauren Pressey)
If there is one room in your home that's worth upgrading before a home sale it's the kitchen. Any real estate agent worth their salt will tell you that a well-equipped and well-designed kitchen will sell your home, and fast.
While you may have heard that buyers now look for homes with home offices and outdoor space, the major appeal of a great-looking, spacious kitchen has not gone away.
The good news is that if you're selling and remodeling a kitchen isn't an option, you can make smaller upgrades that will make a big difference. Real estate professionals advise on what they are.
1. Updated cabinetry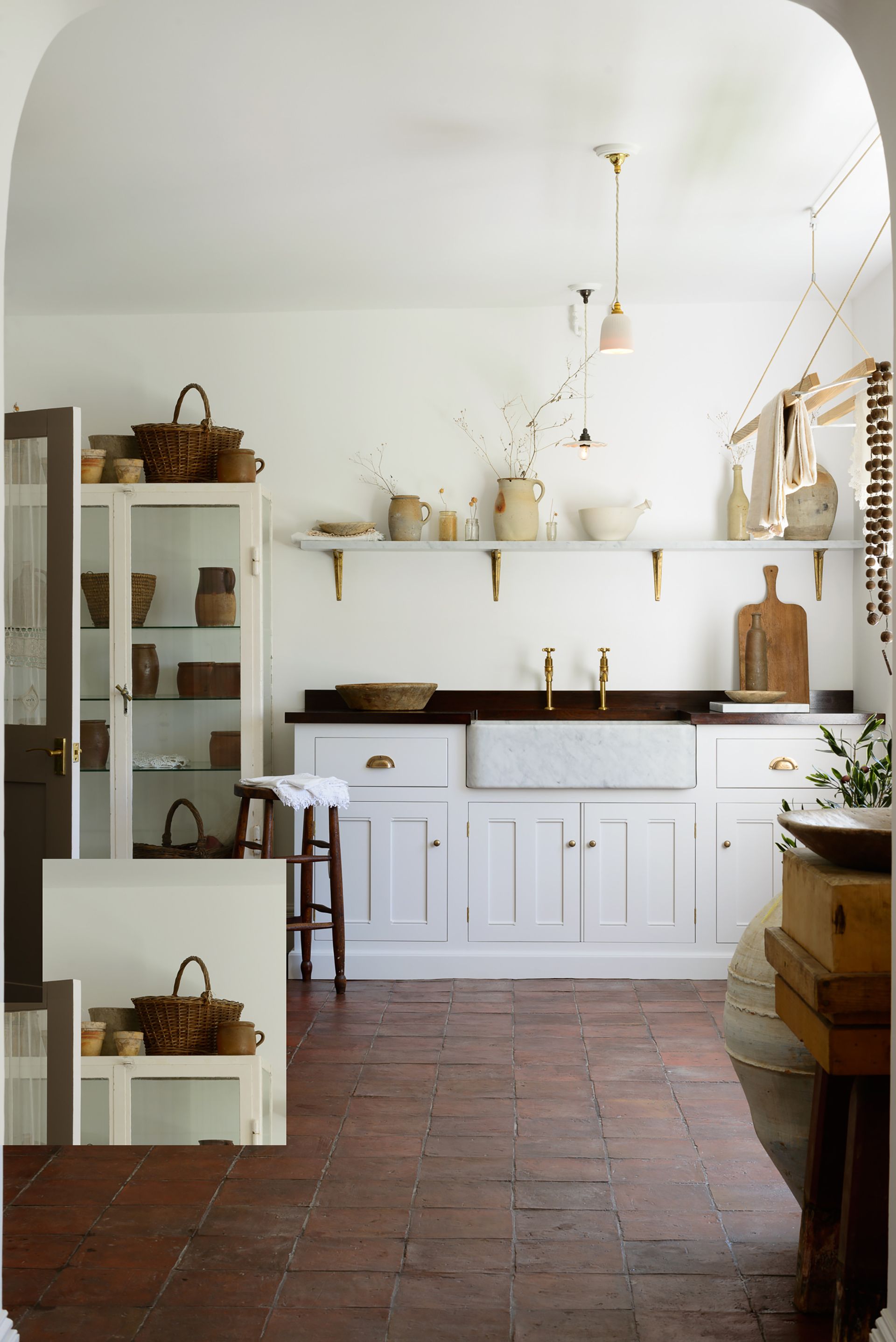 Think of your kitchen cabinets as the bone structure of your kitchen. Beautiful, freshly painted cabinets are one of the first things buyers notice about a kitchen, and up-to-date cabinets can tip a buyer in favor of buying a home even if other features in the kitchen will need upgrading after they move in.
Chenise Bhimull, an interior designer and a licensed realtor working at ZFC Real Estate, explains that every seller will need to make their own call about how much of an upgrade their cabinetry needs: 'If the existing cabinets are in good condition, painting or refinishing them is all you need to do. However, if they are damaged or dated, replacing them with new cabinets can really upgrade the look and feel of the kitchen.'
It is worth investing in the best quality you can possibly find, and Bhimull especially recommends choosing cabinets 'with high-quality hardware and finishes that will stand the test of time.'
2. New appliances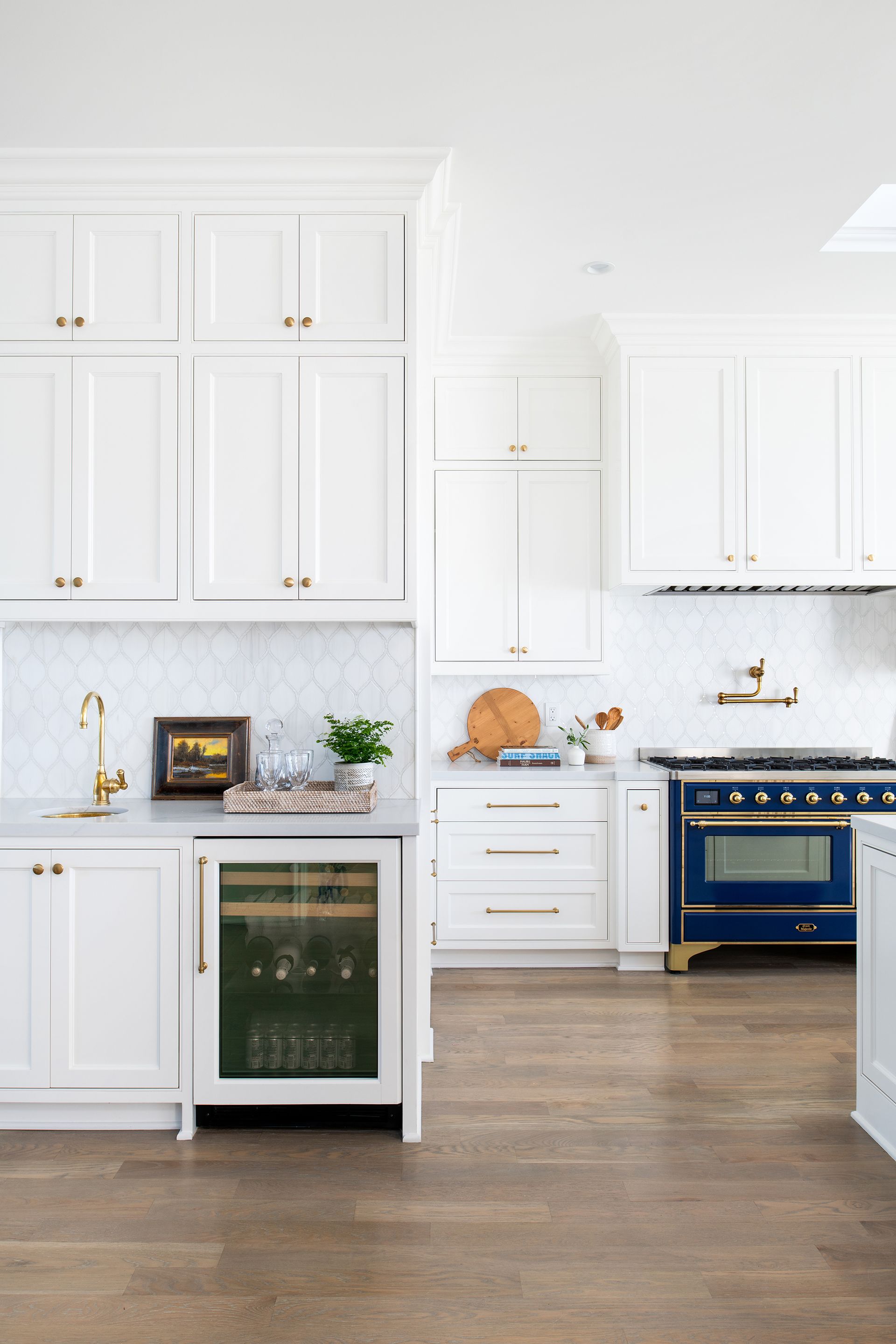 It's worth putting yourself in a buyer's shoes here. Buyers will always prefer a kitchen with new appliances so that they can start using the kitchen as soon as they move in. Chenise Bhimull advises that 'an upgrade to modern stainless steel or energy-efficient appliances can add a lot of resale value. Investing in new appliances can make a kitchen look more modern and inviting and greatly appeal to potential buyers.'
Bhimull's top tip is to choose a suite of appliances with similar finishes for a cohesive look rather than buying appliances individually.
3. A new countertop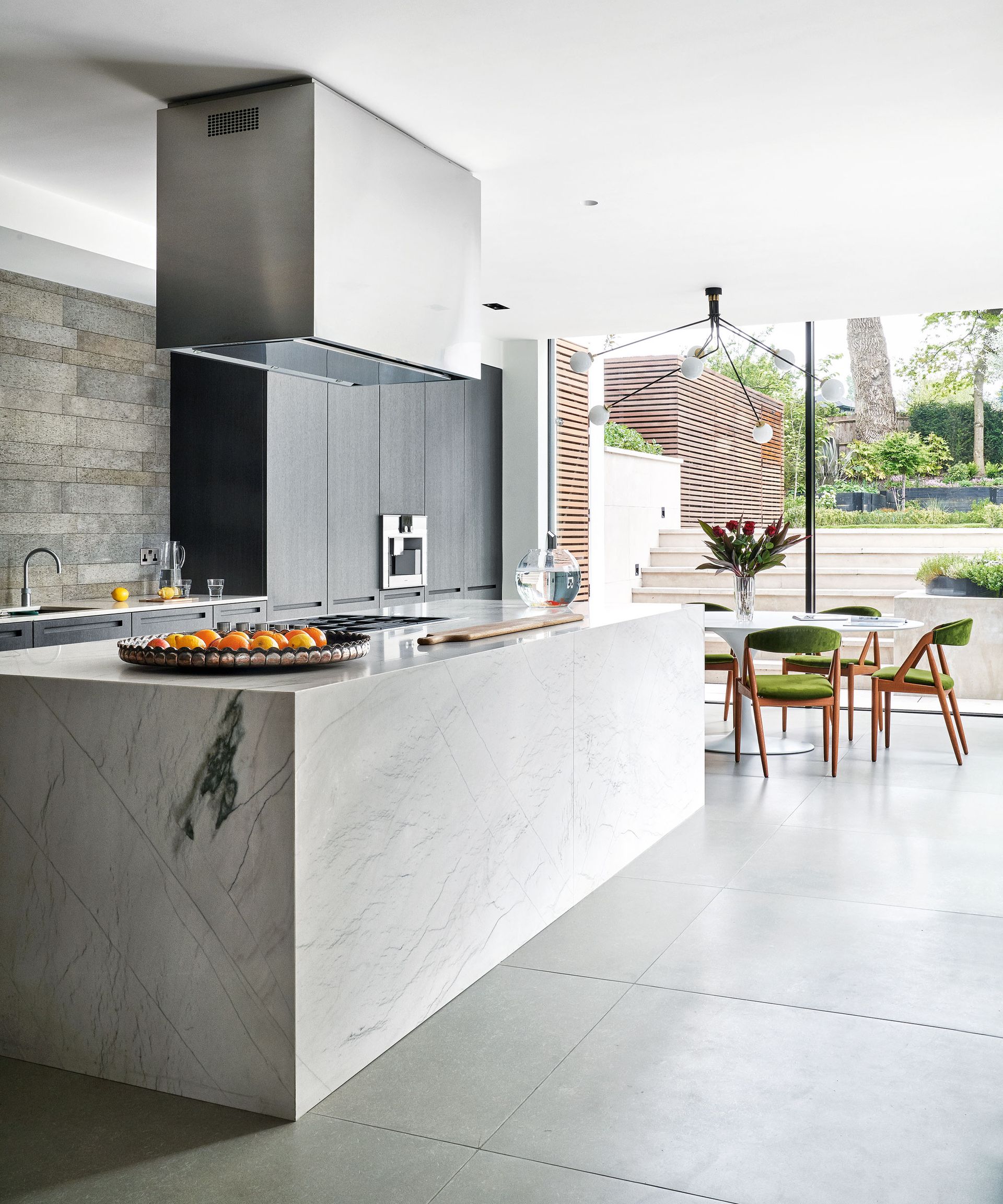 A brand-new kitchen countertop can instantly elevate the look of the space and make it more appealing to potential buyers. Jennifer Patchen, Real Estate Broker at Opendoor, recommends choosing high-quality materials: 'I recommend looking at quartz and porcelain because they are more cost-effective alternatives to marble, and are less maintenance.'
Today, quartz and porcelain countertops can give you the look and durability of a luxury countertop, but without the heavy price tag of real stone that as a seller you most likely will want to avoid.
Try to avoid going for cheaper laminate options if you can, as buyers will notice.
4. A fresh paint job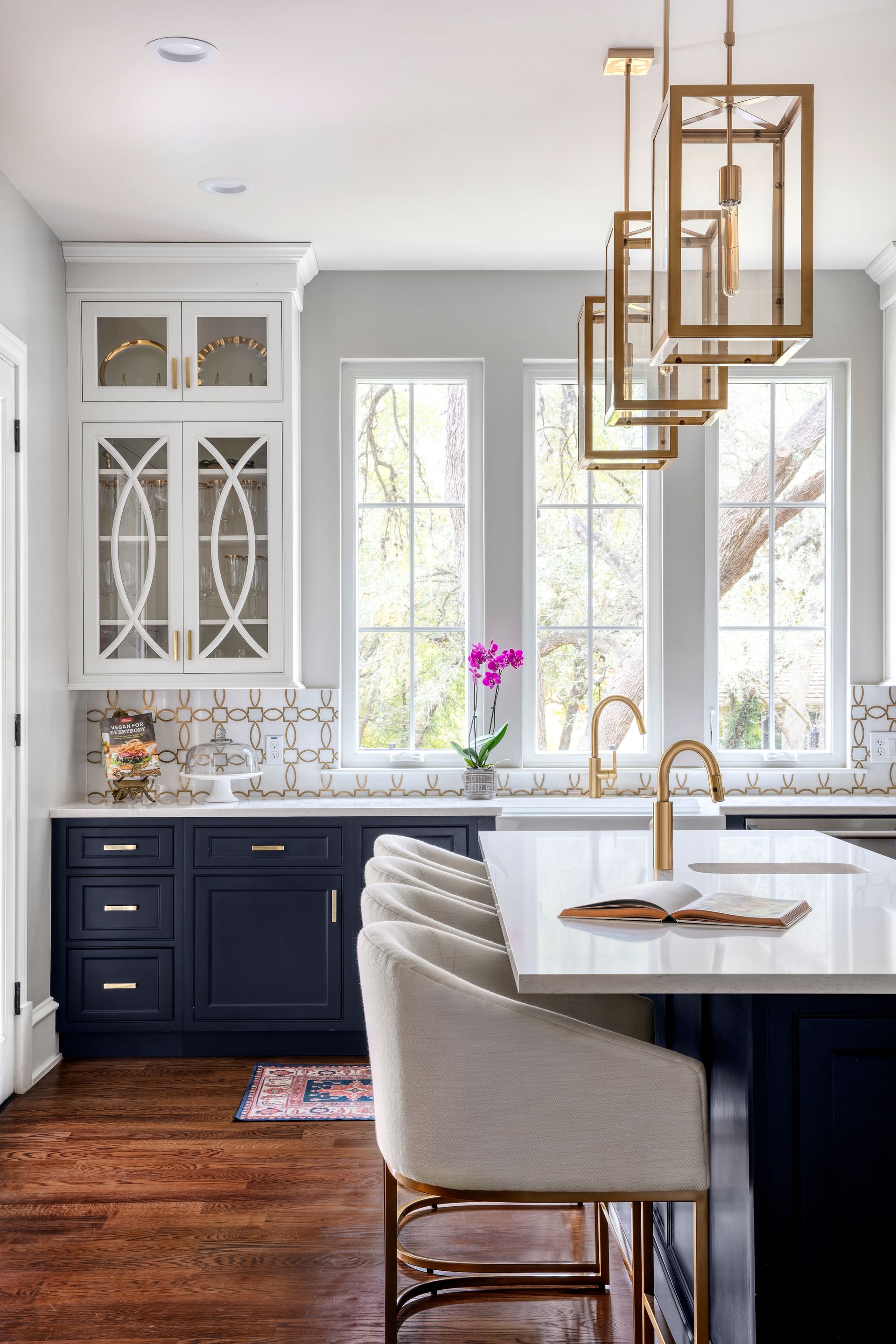 Exploring painted kitchen ideas should definitely be on your radar if you are selling your home. A paint job is one of the easiest upgrades to do yourself but can make a dramatic difference to the look and feel of the space.
Kamil Kowalski President at LimakWay Remodeling advises that it may not even be necessary to repaint the entire kitchen to improve your chances of a fast sale. 'Consider painting a wall with a bright hue, or adding a colorful backsplash to your countertops', says Kowalski.
An accent wall can be all that is needed to give your kitchen a more modern look, but that only applies to kitchens where the paintwork is already in good condition. You will know if your kitchen walls need a complete makeover.
While colorful kitchen ideas may be a way to go if you know what you're doing with paint, Monika Zasada, Home Renovation & Building Expert Curator at Sag Harbor-based De-mazing, warns against using too many colors at once in the kitchen. 'Rather than introducing a plethora of colors (a high number shrinks the space visually), stick to a maximum of two colors', she says.
5. Brand new lighting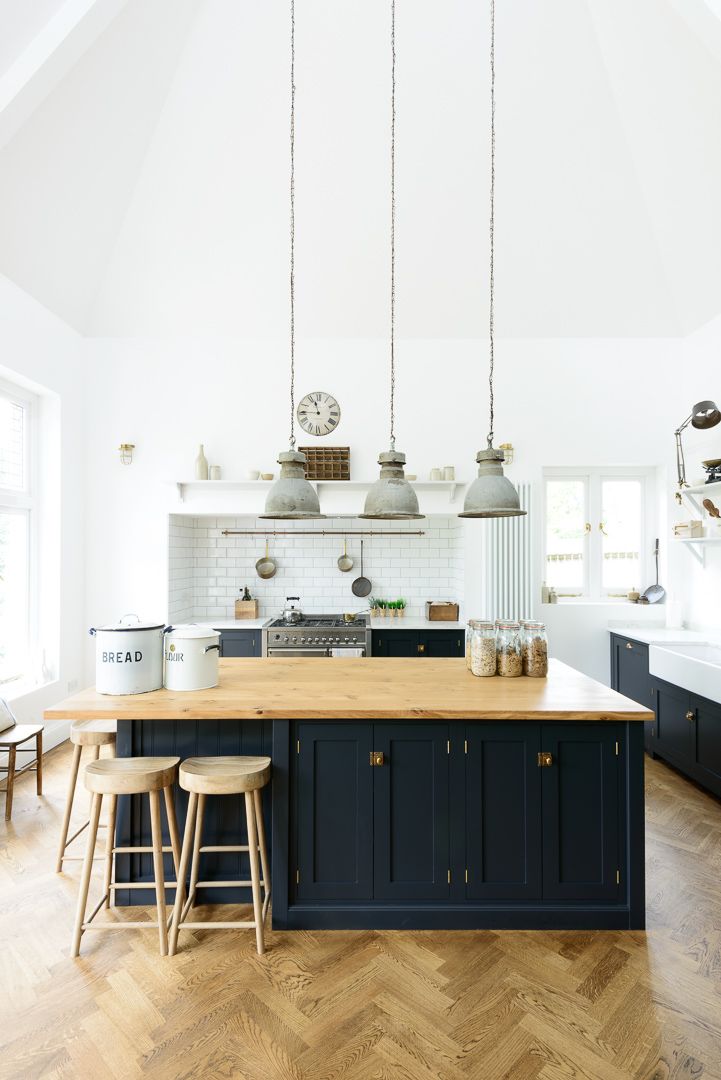 Kitchen lighting is the aspect of kitchen design that is sometimes neglected by prospective sellers, but it can make a huge difference to the impression a kitchen makes on buyers. If your kitchen currently only has inopportunely placed spotlights, it's time to rethink the lighting scheme. Jennifer Patchen confirms that 'replacing your lighting is a small but mighty change that will have a major impact on the room.'
Start by introducing strategically positioned pendant lights. Patchen recommends opting for 'fixtures with three lights or more to immediately brighten up the room and make it feel bigger.' Oversized pendants 'also act as a statement piece to make the whole room feel more intentional.'
6. A thoughtful layout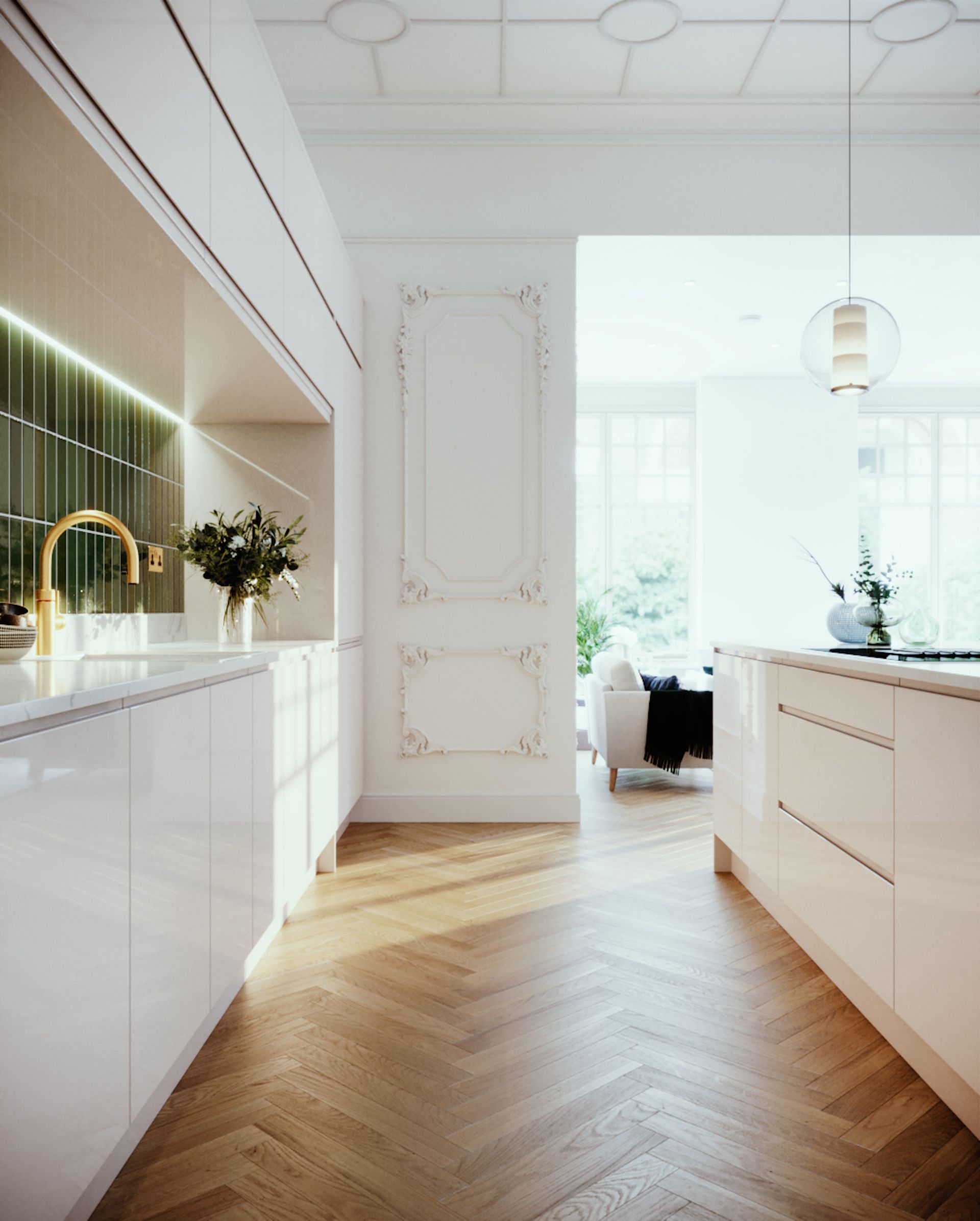 You may need to do a bit more planning here. Take an honest look at your kitchen layout: is there enough space for food preparation? Is the kitchen storage sufficient? If there are major deficiencies in the way the kitchen was planned, now is the time to make some improvements.
Jennifer Patchen recommends focusing on storage and countertop space as priorities: 'If your kitchen feels small and cramped, consider removing the doors from one of your upper cabinets for a lighter open-shelf look without losing storage. Similarly, if you feel like your kitchen doesn't have enough countertop surfaces, consider purchasing a small kitchen island if your space allows for one.'
Is it worth putting in a completely new kitchen to sell a house?
If having read all of this advice you are beginning to think that perhaps replacing your entire kitchen is the better option, you should carefully weigh the pros and cons of investing in a brand-new kitchen before a sale.
Tomas Satas, Founder, and CEO at Windy City HomeBuyer, advises that an entire kitchen remodel 'will fetch about 70% of the investment when you sell the home, providing that your kitchen is so outdated that it would keep you from getting the market value of your home. Whether that is worth it or not depends on what you paid for the home. Right now, it probably is. Next year, it may not be.'
It is worth keeping an eye on home prices in your area. If they continue growing in 2023, a brand-new kitchen may well be worth the investment for a seller. However, Satas stress that 'small changes can make a big difference', so you should still focus on making the smaller upgrades first.
Sign up to the Homes & Gardens newsletter
Decor Ideas. Project Inspiration. Expert Advice. Delivered to your inbox.
Anna K. Cottrell is now a freelance writer, having previously been a Content Editor for Future's homes titles. She writes about interior design, property, and gardening. On H&G, she specialized in writing about property – buying, selling, renting – sustainability and eco issues.