5 outdated kitchen cabinet color trends to avoid if you don't want your kitchen to look unfashionable, say designers
Choosing your kitchen cabinet color? These are the outdated shades to avoid if you want a timeless space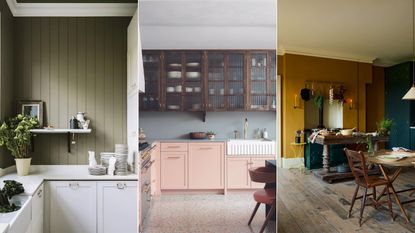 (Image credit: Farrow & Ball/Future/deVOL)
Choosing a kitchen cabinet color is potentially the most important design decision you will make for the space. Sure the style of cabinet you go for and the layout of the space will make a huge difference, but it's the color that everyone is going to notice first.
So no pressure, but it's key to get right. We always say while kitchen trends are wonderful to help influence your style, this is a space that needs to stand the test of time, if you go too trend-led you risk your kitchen looking dated in a few years. When choosing a kitchen color you want to go with something classic, something you will love for potentially decades.
And there are some colors, that while once the go-to shades for cabinetry, are now starting to fall out of fashion, and could potentially date your kitchen. We asked the designer what outdated shades we should all be avoiding, and what classic colors we should be turning to instead.
5 outdated kitchen cabinet colors
Color trends come and go, and eventually, even the most-loved colors will be considered dated. So how do you ever choose a kitchen cabinet color that has longevity? Well despite designers saying these colors are on the way out, their advice will always be to choose a color that you love and you live with.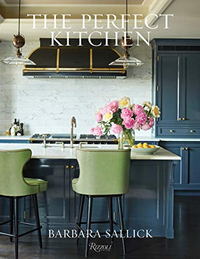 The Perfect Kitchen, Barbara Sallick | From $21.87/£30.45 at Amazon
Learn more about the fundamentals of kitchen design in this bestselling book. Find practical advice as well as hundreds of images to inspire your own kitchen remodel.
1.Gray
Gray kitchens have been on the out for a while. Or should we say cool-toned gray kitchens are starting to look dated? We want kitchens that feel cozy and welcoming so warmer neutrals are taking over this once much-loved shade.
'For many years now, white and gray were the go-to colors for kitchen cabinets, a safe choice for those seeking a neutral and timeless aesthetic. However, design trends have shifted, and these colors are now considered tired, boring, and outdated,' explains designer Kati Curtis.
'As audacious as it is to say, the "timeless"-regarded grey is not only rather done, but can also leave a bleak aura if not implemented properly, especially if clutching at a cool blue undertone. With consumers increasingly prioritizing wellness within the home, the shift from fifty shades of this unassuming hue to warmer tones is on the rise,' agrees Eleanor Taylor-Roberts.'
'Today, the spotlight shines on deep, jewel tones. Emerald green, sapphire blue, or deep teal brings an unexpected but sophisticated touch to kitchen cabinetry. These rich hues create a distinctive, luxurious feel and serve as a vibrant focal point in the kitchen. Jewel tones, paired with gold or dark bronze hardware, evoke an air of opulence and grandeur, marking the dawn of a refreshing and sophisticated new era in kitchen design,' adds Kati.
2. Pure white
Again, a bit like gray, the bright white kitchen was once the height of sophistication. But trends are shifting to the warmer side of neutrals so going for a pure, brilliant white can risk making your kitchen look dated.
'Color trends are very subjective, and it really depends on the style of the interior and kitchen, but pure white can be quite a harsh color in a kitchen and show marks and fingerprints very easily, an alternative would be an off-white or a very light greige or very light beige,' suggests designer Tom Rutt.
Designer Bethany Adams agrees that: 'Once a fail-safe standby for a classic kitchen, white cabinets, while not exactly outdated, are being requested less and less. These days, literally any color cabinet is a more fresh choice, with bold selections like green, burgundy, or mustard making their way onto the scene.'
3.Blush pink
It's not so much that blush pink is a dated kitchen cabinet color, it's still a popular choice that can work with so many different styles. The only drawback is it's just so done. A pink kitchen was once a 'brave' choice, a bold step away from all the gray and white kitchens we were seeing so much of a few years back, but now it sits in line with those shades as the most frequently used color for a kitchen.
There's also that risk that pink will at some point fall out of fashion, so committing your whole kitchen to it is a risk. The best approach to take is going really blush, in fact, almost putty or plaster so it feels really grown up and sophisticated, and pair it with some dark wood and plenty of layers of neutrals – although do avoid bringing too much white in, pink and white creates a saccharine color scheme.
4. Bright shades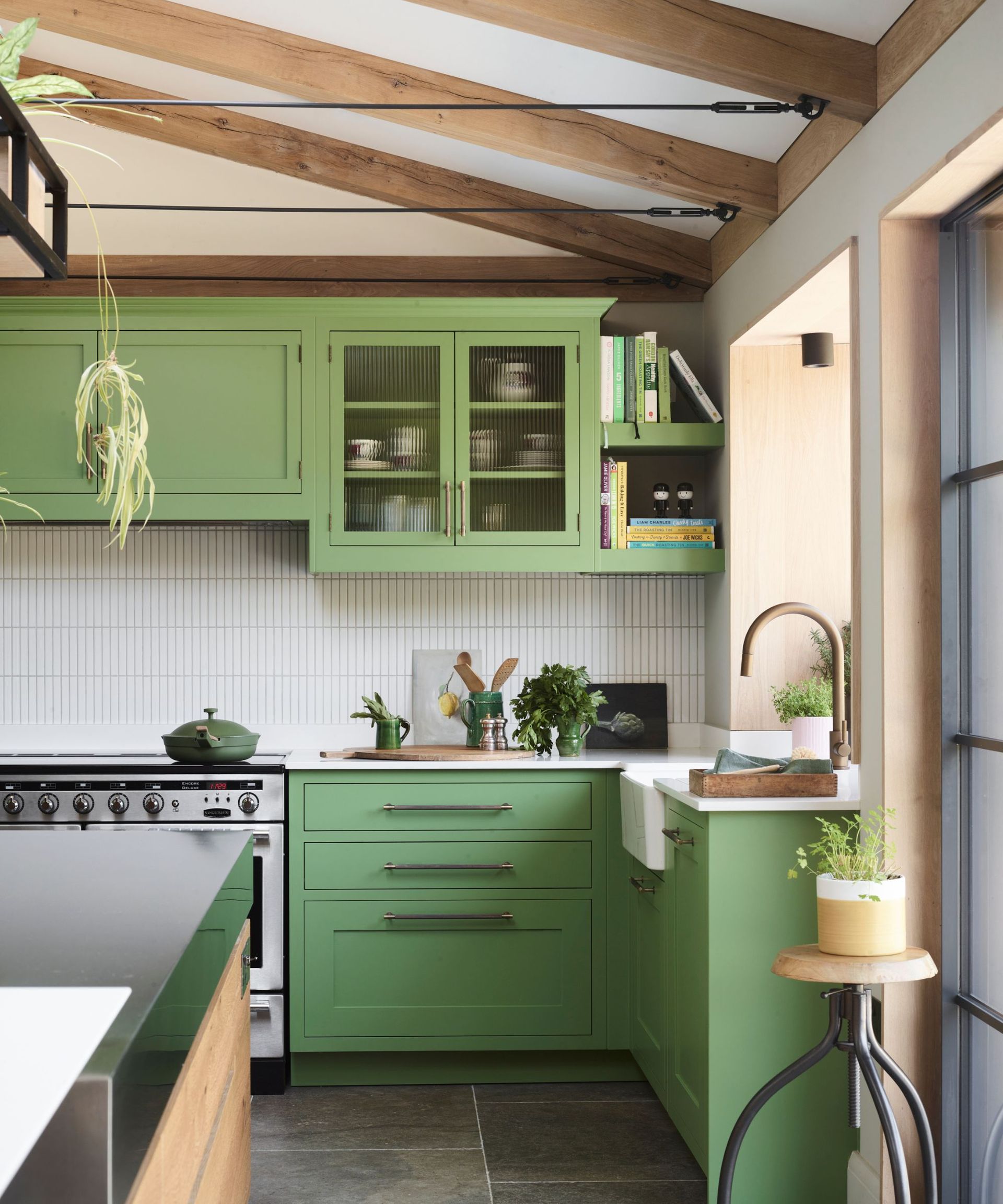 'When it comes to kitchen cabinets, I always think that natural colors and materials are best,' advises designer Kathy Kuo. 'I often advise clients to shy away from painting their cabinets in bold statement colors that might be likely to go out of fashion or become less appealing over time. You're much more likely to be satisfied long-term with light wood tones, slate blues, and rich mahogany.'
Again, it really is each to their own with bolder shades, if you love a bright green and you know you personally won't tire of it then go for it – this slightly more muted green kitchen is so fabulous. But just always consider how you will feel about your kitchen color in five years' time, or ten years' time because that is potentially how long you will have to be around this color and there is the risk you will grow sick of it or it will date quickly.
FAQs
What are the most timeless kitchen cabinet colors?
Timeless is subjective, but classic timeless shades tend to be those really liveable neutrals like cream, beige and warm whites. Cool grays may make a kitchen look dated, but opt for a warmer gray, or something closer to a greige – this is a color that has plenty of longevity and, like all these shades, it's really versatile and can be a backdrop to so many different styles too.
---
Any color you choose for your home is personal, however, the best option for designing a kitchen that's going to last is to avoid any shades that feel too trend-led. If in doubt, order swatches paint a section of your kitchen wall, and see how it sits with you for a few weeks. Also, bear in mind painting your kitchen cabinets may be a time-consuming job but it is an option, so if you have the time and the budget you can switch out your colors as trends change too.
Sign up to the Homes & Gardens newsletter
Decor Ideas. Project Inspiration. Expert Advice. Delivered to your inbox.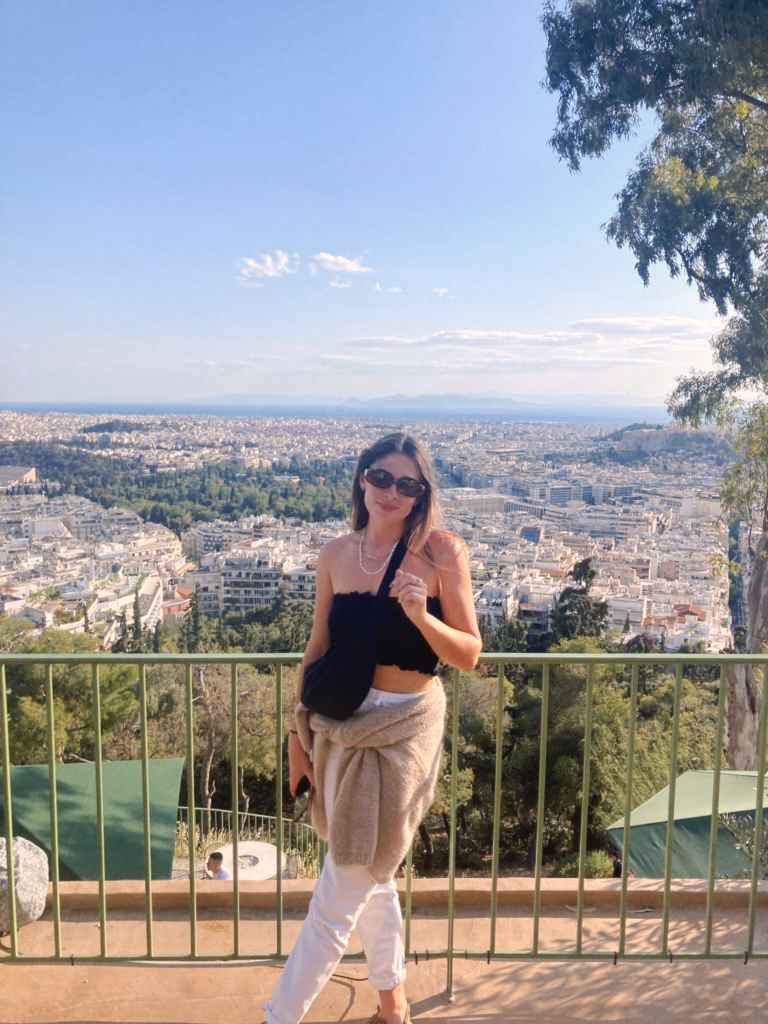 I am the Head of Interiors at Homes & Gardens. I started off in the world of journalism in fashion and luxury travel and then landed my first interiors role at Real Homes and have been in the world of interior design ever since. Prior to my role at H&G I was the digital editor at Livingetc, from which I took a sabbatical to travel in my self-converted van (not as glamorous as decorating a home, but very satisfying). A year later, and with lots of technical DIY lessons learnt I am back to writing and editing, sometimes even from the comfort of my home on wheels.