I'm a Feng Shui consultant: here are my 10 rules to follow when selling a property
I've distilled the 'dos and don'ts' of preparing to sell a home, and some of it may surprise you!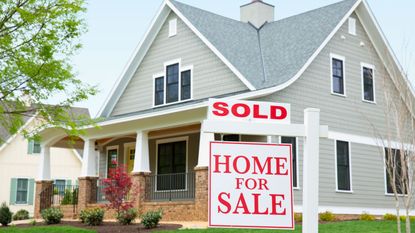 (Image credit: Getty images / Ariel Skelley)
As Homes & Gardens' Feng Shui expert, I see both sides of the coin when it comes to the property market.
I help buyers locate auspicious new homes with optimal Feng Shui; while for sellers the focus is to prepare a property practically and energetically before appointing an agent or realtor, to achieve the best price and most straightforward sale to the 'right' buyer.
In a challenging property market where a home needs to do more than look good. Excellent realtors will encourage 'staging' or tidying' but seldom mention the way a property 'feels'.
Feng shui to sell a house
Creating good Feng Shui in your home helps a property feel great and encourages a smooth and fast sale process.
So, where to start?
Suzanne is a feng shui consultant, interiors therapist and author of Welcome Home, How Stuff Makes or Breaks your Relationship – available at Amazon. She specializes in understanding the energetic impact of homes and certain possessions may have on all aspects of life, health and relationships, and the ways in which 'stuff' can actively prevent people and families from thriving and enjoying the lifestyle they deserve.
1. Deeply declutter
If you imagine your dream home, is it full of clutter? The answer for your prospective purchaser is always going to be a resounding NO!
Clutter costs you money in so many ways; when you buy it; store it; and right now; when you want to sell a property for the maximum asking price. It's adding to the cost of selling a house.
Many viewers find it hard to visualize how they will live in a property if it's crammed with stuff. They won't see past your possessions, furniture, or knick-knacks, so the impression they receive is that the place is too cramped and claustrophobic.
That said, even the most minimalist homes often have clutter stashed away in cupboards! What you might not realize is built-in cabinets and closets are fair game for anyone considering buying your home. They will be opened and judged on their usefulness and storage capacity. Just like Monica's cupboard of shame in Friends, someone will open the door, so make a point of sorting those out too!
The solution in every home is a major declutter – possibly the biggest you have ever done. This is Interiors Therapy in action. The results are life-enhancing and will completely change the way you and your prospective purchasers feel about your home.
Give yourself plenty of time to accomplish the task if you're doing it without external help and begin with the knowledge that whether you tackle it alone or get expert assistance, it will be well worthwhile. This isn't a surface-level tidy-up, instead go through absolutely everything you own and ask yourself when and how you will use it in your lovely new home after you move.
If you don't love it, need it, or use it, let it go.
The fact is, everything will be packed up when you move and as it's not unusual for clutter to comprise 50% of possessions in an average home, it's much easier (and financially beneficial) to deal with surplus clutter now so reduce the price of moving and have a beautiful home to show at its best.
2. Ask: 'What am I offering?'
It goes without saying that a bright, sparkling clean property makes a better impression, so whip out the polish and cream cleaner and follow our cleaning tips to tackle dust and grime and check lights and bulbs work.
If your home is in good condition, you will reap the benefits of it being attractive to a wider market. The problem is, we can become blind to the little DIY niggles, chips, and dents which stand out like a sore thumb to others. Because broken or damaged items deplete the chi lifeforce in a home, they impact your Feng Shui too.
If the décor is dated, the paintwork has been knocked or you never got around to filling cracks or painting over watermarks, then your home will be regarded as a 'fixer-upper'. This means potential buyers may wonder what else is wrong and use these concerns to reduce the price.
Ironically, in Feng Shui, one of the things we regard as evidence of money draining away from a property is damage from leaks. Repairing a leak is as important to your feng shui now as it will be for the person who buys the property. When the area is dry, use a good stain block, at Amazon, to seal tidemarks and redecorate to discourage money from running away.
Lots of repairs are easy to fix with basic DIY knowledge or a day's work by a skilled local handyman. A small outlay now can add value to your home, significantly increasing the price a buyer is willing to pay.
3. Scrutinize your home's curb appeal
Stand across the road from your home and look at the building and land as though you've never seen it before. What stands out? What needs fixing or tidying up? This is often the first thing your potential buyer will see, so make sure the garden, path, steps, and front door look inviting. A well-presented exterior is one of the features house buyers want, so it pays to give this area attention.
Oil squeaky hinges and make sure doors and gates open fully and easily. Feng Shui 'chi' energy wants to flow into and around a home without anything getting in the way so check the viewings can flow too. Make trash cans and wheely bins as unobtrusive as possible.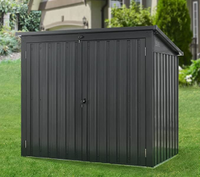 Trash and Recyclables Storage Shed | $119.99 at Amazon
A low-profile trash and recyclables shed like this one will conceal trash cans as well as keeping outdoor pests out of the garbage. Accommodates up to two 63-gallon trash/recycle bins no taller than 42 inches.
4. Focus on the main entrance
Viewers are filled with anticipation when they step through the front door, so be sure the door opens fully, consider using Feng Shui front door colors, and move any out-of-season coats out of away. Inspire a bright and airy sensation with natural or artificial light. Practical entryway storage ideas for shoes, schoolbags and so on will streamline the space and make it more welcoming.
Check banisters are secure, the stair carpet fits properly, and any rugs are properly secured to avoid trip hazards. Fresh flowers or healthy Feng Shui plants will always improve the ambiance.
5. Eliminate odors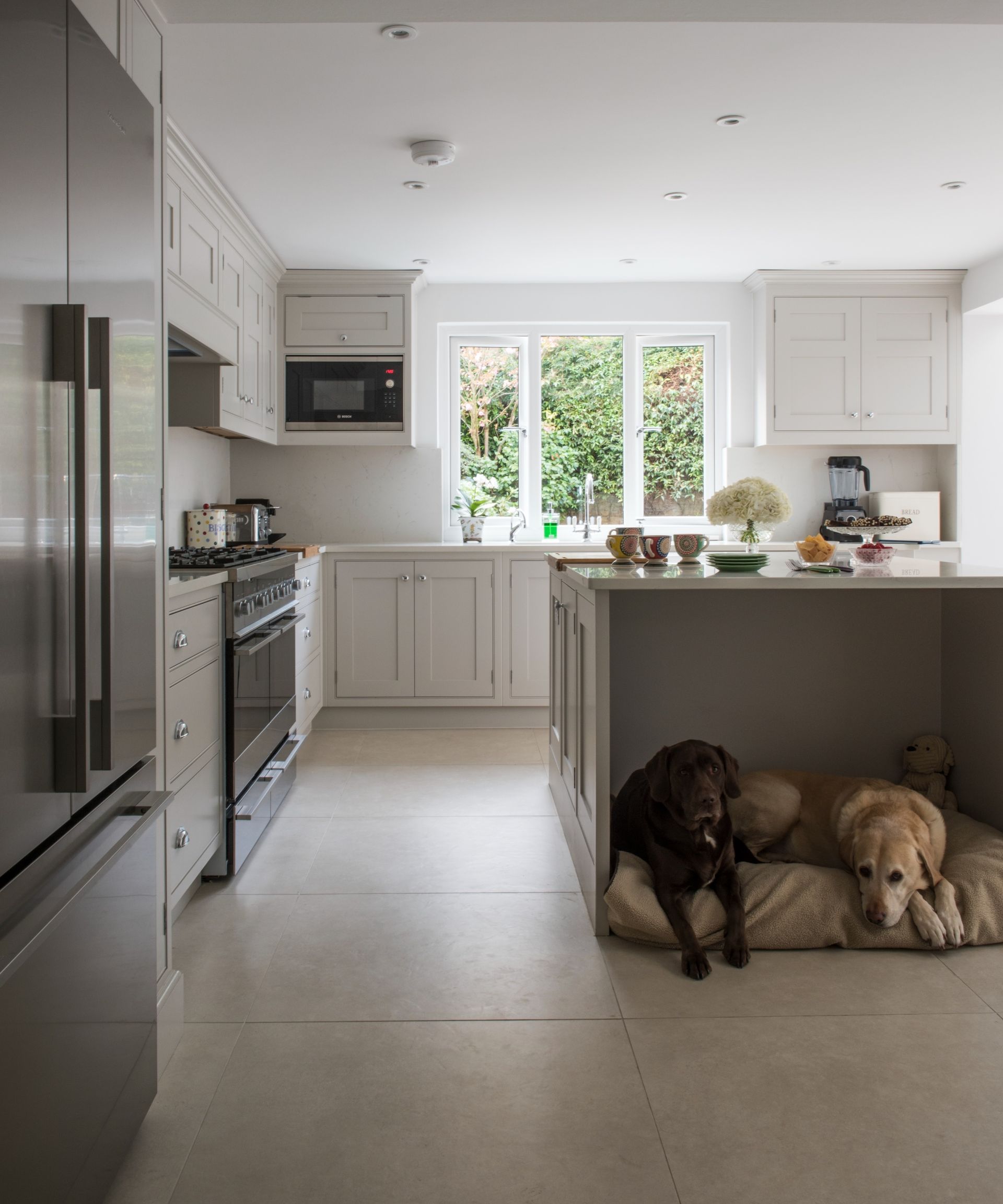 In Feng Shui, nasty smells are indicative of negative energy stagnating in a space.
Your beloved pets may be your pride and joy, but for non-animal lovers, the aroma can be a huge turn-off. Ahead of a viewing, remove pet beds, bowls, and litter trays. If you have reptiles or creepy crawlies, cover the tank to avoid accidentally triggering phobias during viewings.
Teenage bedrooms, trainers, overflowing dirty laundry baskets, and very spicy cooking smells often cause noses to wrinkle. Open a window to invite in fresh, new energy for at least ten minutes before a viewing or light one of your best candles.
6. Go cobweb hunting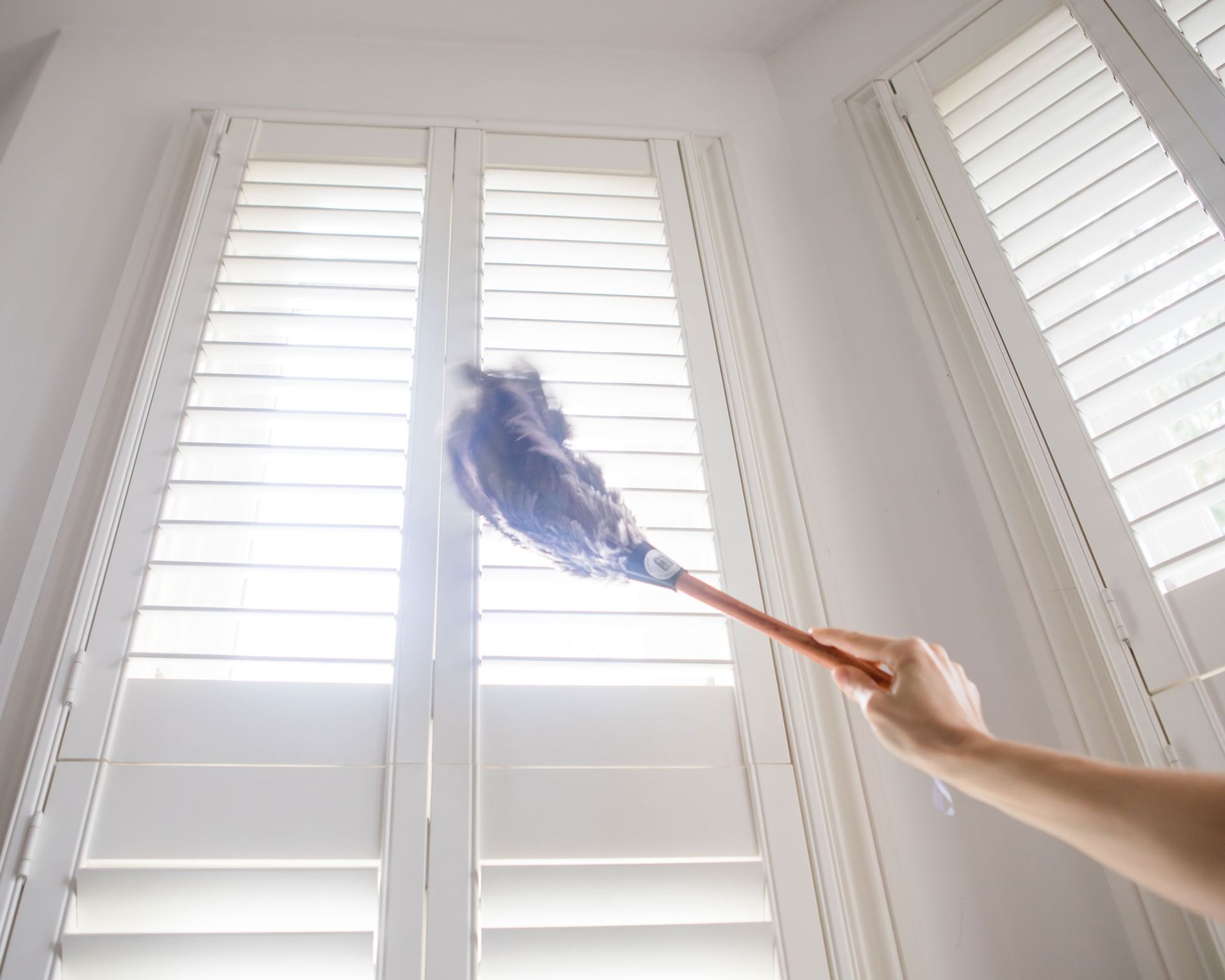 Cobwebs are also symptomatic of stagnant energy and a lack of flow in a home. The location of cobwebs in relation to the Feng Shui bagua will explain a lot about what's happening in the lives of the property owner. While you may not examine ceilings or corners on a regular basis, viewers frequently do! This is especially relevant if you have a lantern roof, high-level windows, or Veluxes, so don't leave them to chance!
7. Set ground rules with your realtor
Having an 'open house' will often result in a bidding war and a sale to a motivated buyer after a single day of viewings. While this is great for some properties, not every agency offers an open house as an option, and you do need an extremely marketable property for the best results.
Most realtors offer an accompanied viewing service. Unless you are confident you can show your home at its best and remain neutral as you do so, having an expert actively market your home is preferable for both seller and viewer.
If you're expecting a sale to take longer than a week, set ground rules with the realtor about viewing availability. Ideally, you'll receive a speedy offer and take the property off the market quickly, but in the meantime, daily life must continue. Plan ahead and allocate days for laundry, family, and chill time. Remember, Saturday is a prime viewing day, so prioritize viewings and be as flexible as possible.
8. Be prepared to keep it show-home ready
I can't tell you how many times I've visited homes that look fabulous in marketing literature, but the reality is a chaotic jumble. Viewers immediately feel let down and disappointed.
If you want a prospective purchaser to offer the asking price or above, they must like and respect your home. Treat it with respect and get younger members of the family invested in doing the same.
Ideally, when people walk through your door, the place should look even better than they were anticipating, reflect a lifestyle they aspire to, and enable them to instantly imagine themselves living there.
I recommend sellers write a checklist for viewing days and give themselves extra time first thing in the morning to make sure everywhere is ready to be inspected.
9. Consider the 'feel of a place'
If you've ever experienced discomfort or goosebumps when you've walked into a room, you'll understand why it's such a deterrent when a property doesn't' 'feel right'. Some homes stay on the market for protracted periods of time because prospective purchasers feel so uncomfortable when they visit.
This can be the result of unsupportive Feng Shui energy or something as simple as the occupants arguing just before the viewing (tension lingers!) or someone who lives in the property not really wanting to move. The suggestion buyers 'make a decision within 11 seconds of stepping into a house' only really happens when it's a clear 'no' and that's always due to the way it makes them feel.
Every home sits in one of four primary Feng Shui house-type categories, and if you happen to have a place that has unremedied 'bad for people' energy you may be experiencing poor health, family challenges, separation, or divorce. This can create heavy, unsettling energy which you might not be aware of because you are there all the time. However, babies and young children often react adversely, and this will discourage an offer from their parents.
Consider putting some uplifting music on for a few minutes ahead of viewings, my favorite track for this is 'Happy' by Pharrel but choose anything which makes you feel good. You could also clap or ring a bell in each room to dissipate stale energy, and if you love to meditate a resounding 'OM' can work wonders for sticky energy.
10. Use a metal running horse
A challenge with a slow property sale is often that the house or more likely one of the people in it is unhappy about the move. This pushes away potential purchasers. A solution I've used successfully many times is a metal running horse. This Feng Shui method is used to detach the energy of the occupants from the home and declare an intention to move somewhere new.
The horse does need to be made of metal, although the type of metal and size of the horse doesn't matter. It also must be running rather than rearing up or standing still. I've seen horse brasses, sculptures, metal wall art, and even tiny metal figurines used for the purpose.
Position the horse so it's running towards the front door, symbolically racing towards your new life and home.
FAQs
What is the first thing that people wishing to sell their home should do?
As mentioned above, decluttering and deep cleaning your property is the first thing you should do to prepare your home for sale, clearing out unnecessary clutter and making space so that prospective buyers can imagine themselves living in your home.
---
There are some other quirky Feng Shui methods we use when clients come to us because their property has been stuck on the market for a while. These are specific to a building so I haven't included them here as they may backfire if used inappropriately! If your home has been languishing on the property market for a while without an obvious reason, seek help from a Feng Shui expert to regain momentum and achieve a great result.
Suzanne is an Interiors Therapist, Feng Shui consultant, and author of Welcome Home, how stuff makes or breaks your relationship. She specializes in understanding the energetic impact of homes and certain possessions may have on all aspects of life, health and relationships, and the ways in which 'stuff' can actively prevent people and families from thriving and enjoying the lifestyle they deserve.