How to make fried chicken in an air fryer
Fried chicken is a classic, but it can be greasy and laborious to cook. Fried chicken in an air fryer, is fast, fuss-free, and much less greasy.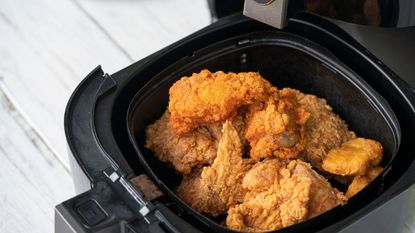 (Image credit: Getty Images / Witthaya Prasongin)
Sign up to the Homes & Gardens newsletter
Decor Ideas. Project Inspiration. Expert Advice. Delivered to your inbox.
Thank you for signing up to Homes & Gardens. You will receive a verification email shortly.
There was a problem. Please refresh the page and try again.
Succulent, crisp fried chicken is a real family favorite, but it's tricky to cook. Nobody wants a big pot of oil bubbling away on the stove; it's dangerous, smelly, and hard to dispose of afterwards. Even if you've got a deep fat fryer, it's often more hassle than it's worth.
If you've invested in one of the best air fryers you'll know they can be used to cook a multitude of crisp and delicious foods and some things even taste better air fried.
Fried chicken is, as the name suggests, usually deep fried, and during cooking it soaks up some of the unhealthy, greasy frying oil. But fried chicken cooked in an air fryer uses very little oil, so it's a much healthier alternative. But don't worry - it can still taste delicious.
If you're new to air frying we've got plenty of top tips to get you started. That said, even for a newbie, making fried chicken in an air fryer is a straightforward task. Read on for our basic recipe that you can scale up or elevate with your favorite spices and seasonings.
You need:
4 skin-on, bone-in chicken pieces (thigh or leg)
¾ cup all-purpose flour
¾ cup buttermilk
Spray oil
Seasonings of your choice
How to make fried chicken in an air fryer
Heat your air fryer to 370°F
Place the chicken pieces in a bowl along with the buttermilk and some salt and pepper. Leave to marinade for a minimum of 10 minutes. Alternatively, if you have time, you can add additional spices or hot sauce to the buttermilk and let it marinade overnight.
In a separate dish, add salt and pepper as well as your choice of herbs and spices to the flour and mix well. You'll need to add at least 2-3 teaspoons of seasoning for a good depth of flavor.
Remove the chicken from the buttermilk and coat in the seasoned flour. Then add directly to the air fryer basket and spray lightly with oil. Repeat for all pieces.
Air fry at 370F for 25 - 35 minutes. After 10 minutes, turn the chicken pieces and spray with oil again if needed. You'll need to turn 2-3 times during cooking for even crisping and spritz with a little extra oil if any parts look floury or dry.
Expert tip: Cooking times will vary depending on the air fryer and the size of chicken pieces you use. So check and adjust times where necessary. If your air fryer has a chicken setting, it's worth cooking it on this setting for best results.
Best air fryer
The best air fryer in the world, with a handy odor neutraliser that saves your kitchen from the smell of fried food - especially useful when making fried chicken.
Best large air fryer
The Vortex Plus Dual has the same features as the single drawer, but with a bigger capacity. It's great for big family portions.
Best multicooker air fryer
I tested this multicooker and found that this Instant Pot has a remarkably good air fryer function for a multi-functional appliance.
Air fried chicken FAQs
Is air fried chicken as good as regular fried chicken?
There's no getting away from it, you can't completely recreate the texture and flavor of fried chicken using an air fryer. The air fried chicken doesn't soak up any oil and to some people it does therefore taste less succulent. But other people prefer the less greasy texture. Similarly, the coating on the exterior of the chicken is a little different. But as a much healthier alternative, it's a great option - just don't expect it to be exactly the same.
Which seasonings work best?
It really comes down to personal preference. Some people like to add hot sauce to the buttermilk for a spicy kick. While others prefer to add delicate seasonings to the flour, such as garlic powder, onion powder, oregano and paprika. Then there's always someone looking to recreate that familiar KFC flavor. But the great thing is that you can play around with the spices and try a new combination every time or just add in your favorite store bought seasoning mix.
How much fried chicken can I make in my air fryer?
It depends on the air fryer, since all air fryers have a different capacity. The important thing is not to overload your air fryer or the chicken won't crisp up nicely. Try to cook the chicken pieces in a single layer and avoid placing them too close to each other. There needs to be space between each piece so that the hot air can circulate around them effectively.
Is it safe to put raw chicken in an air fryer?
Yes, it's no different to putting raw chicken in your oven. Just make sure it's thoroughly cooked before you start eating. There should be no pink meat or pink juices. If in doubt, cut into the thickest pieces to check, and add more time if needed. If you have a meat probe, check that the chicken has reached 165°F - the temperature recommended by the USDA.
Sign up to the Homes & Gardens newsletter
Decor Ideas. Project Inspiration. Expert Advice. Delivered to your inbox.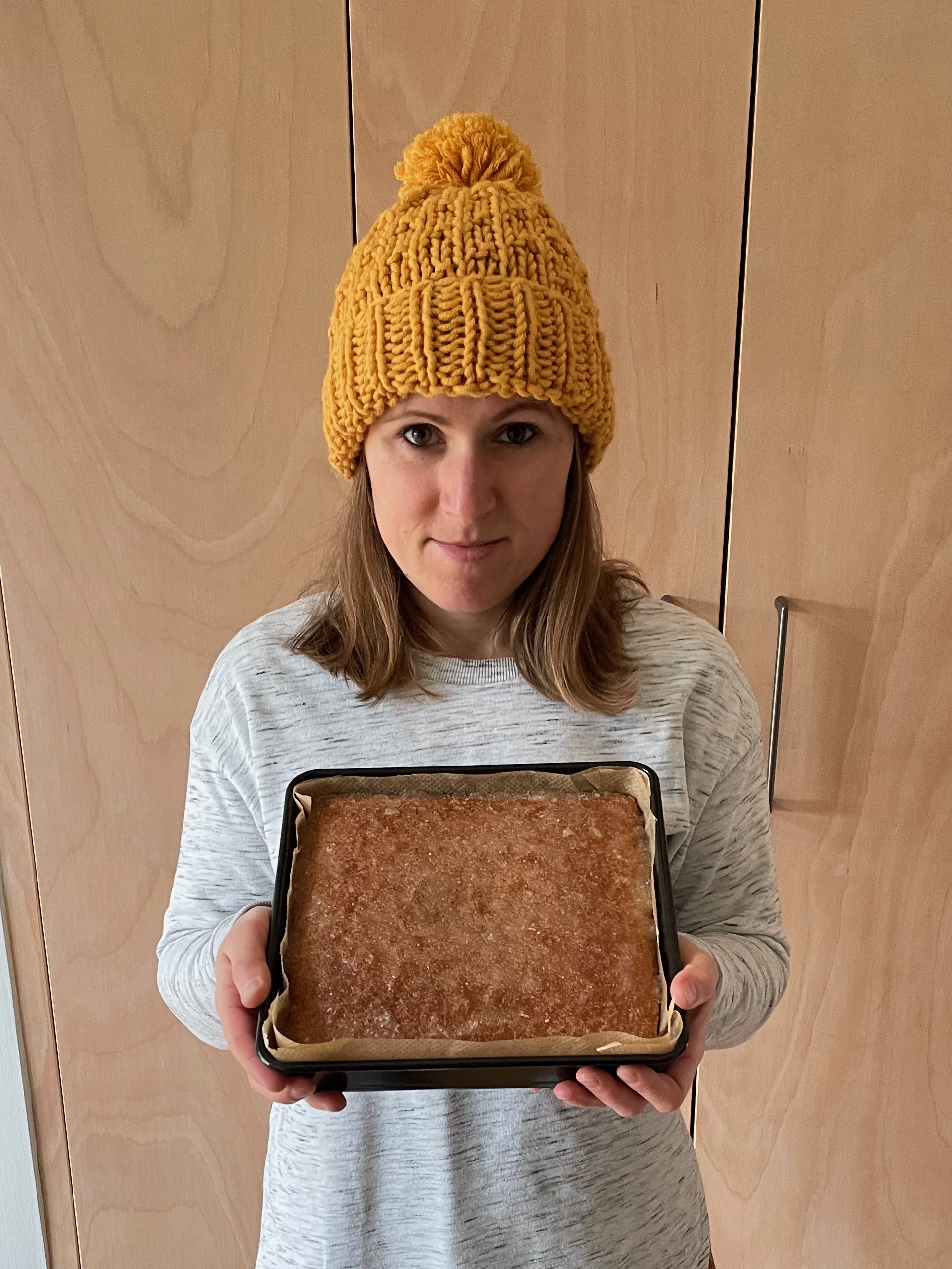 Helen McCue is a freelance contributor who trained as a Home Economist. After starting her career in the food industry, she moved into home appliance reviews, utilising her cooking skills and experience to put all kinds of products to the test, and over the years has reviewed hundreds of home and kitchen appliances for a variety of publications.
Having completely renovated her current house, Helen reviews kitchen appliances from her open plan kitchen at home in a beautiful Berkshire village. When she's not working, Helen can be found enjoying the local countryside or dreaming about her next house renovation project.