How to paint a pumpkin – a step-by-step guide for the perfect paint finish
Keep your painted pumpkins pristine for Halloween by learning how to paint a pumpkin properly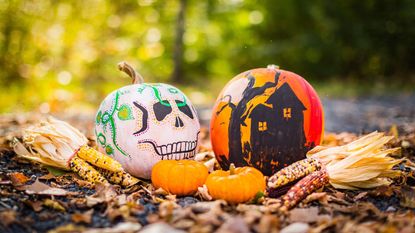 (Image credit: Unsplash)
With carved pumpkins quickly deteriorating and making a mess, knowing how to paint a pumpkin can provide you with longer-lasting Halloween decor so you can stretch this fun-filled holiday throughout the month of October.
If you want to try out your pumpkin painting ideas, it is important that you prepare your pumpkin properly to help your paint stick and look good for longer. Painting straight onto an unprepared pumpkin could lead to peeling paint and less-than-ideal-looking Halloween decorating ideas.
Here, we look at how to paint a pumpkin step-by-step so that you can finesse the finish and keep your pumpkins looking their best all season.
How to paint a pumpkin
Painting a pumpkin is an easy process that can be a lot of fun. What's more, it is often easier than hollowing out and carving a pumpkin – especially for younger children or if you have less dexterity.
1. Choose the right pumpkin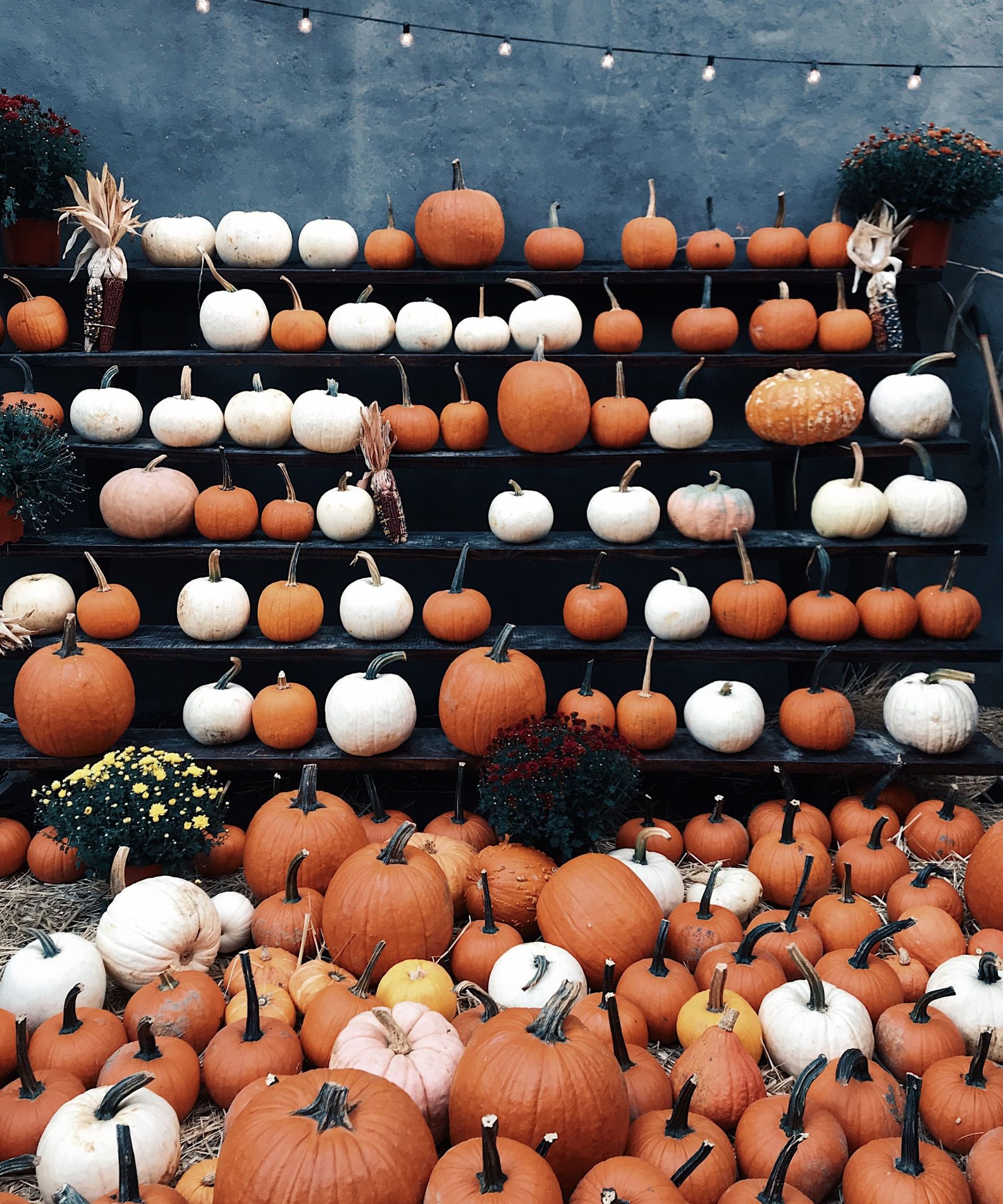 'The best pumpkins for painting have smooth, even sides, with little to no scratches or blemishes,' says Rachel Crow, garden editor for Homes & Gardens. 'Avoid any pumpkins with soft spots,' she warns, 'this may be a sign of rot.'
The best pumpkins to choose for easy no-carve pumpkin ideas have flat bottoms to allow your design to sit well in your Halloween window decor or Halloween porch decor.
2. Clean your pumpkin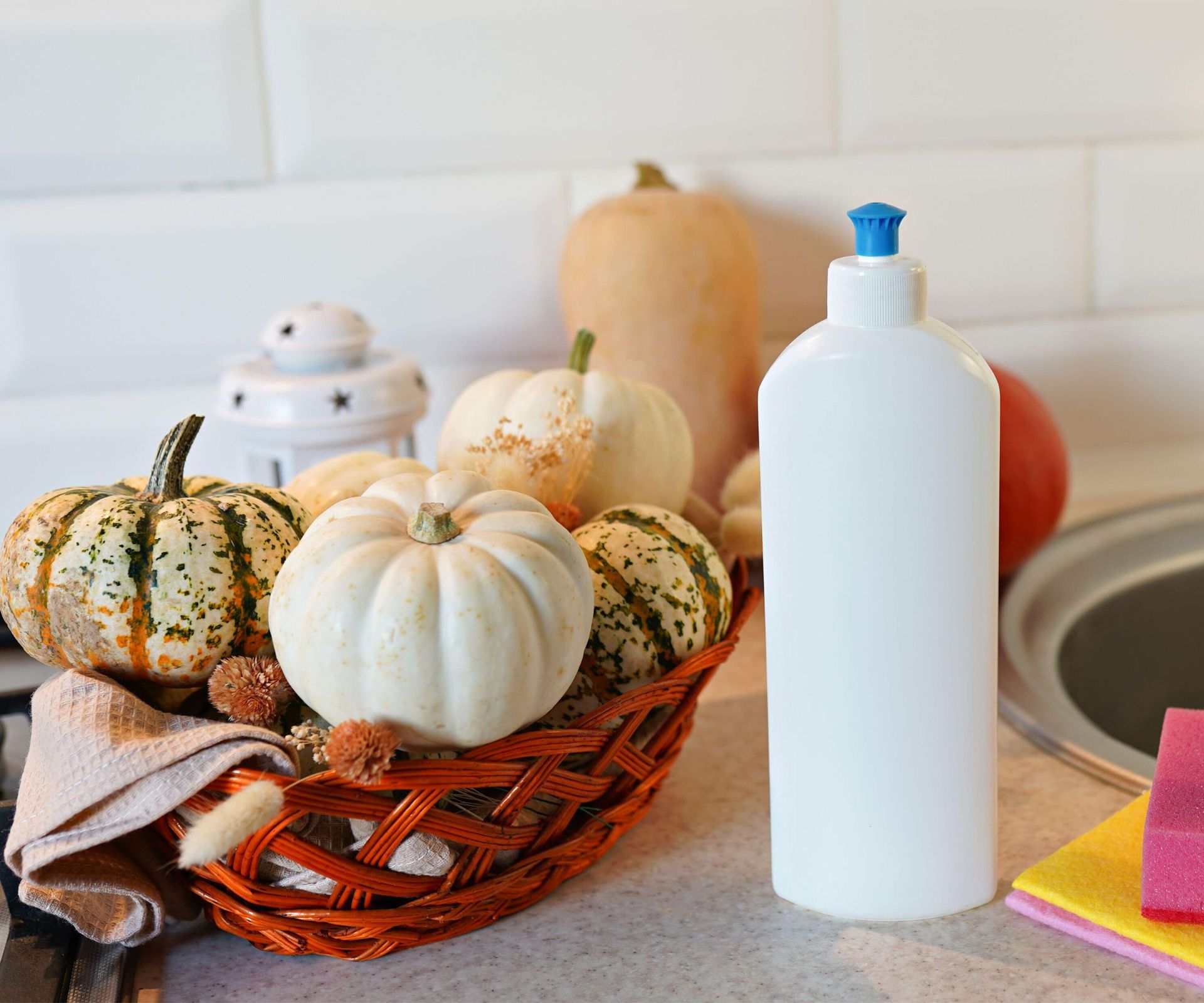 Cleaning your pumpkin before painting is essential to achieving a smooth finish and stopping pumpkins from rotting as quickly.
To clean a pumpkin for painting, use a cloth soaked in warm soapy water to remove any dirt or debris from the surface, avoid wetting the case or stem of your pumpkin as this may encourage rot.
After washing, buff with a dry cloth or towel to completely dry your pumpkin. Avoid using a harsh bristled brush for cleaning as this may scratch or otherwise damage the surface of the pumpkin leading to rot.
3. Use a sealant or primer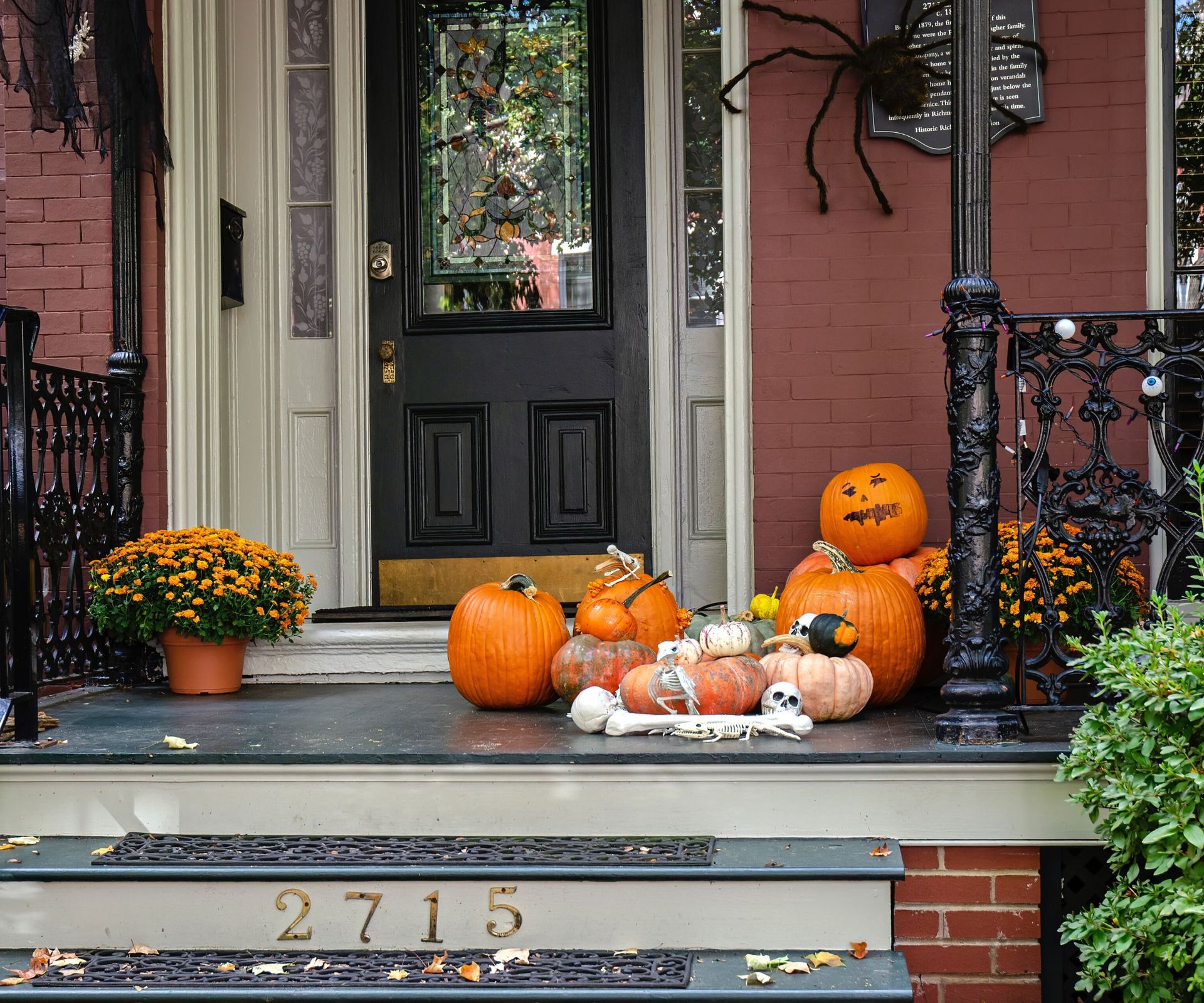 'Priming your pumpkin before painting is optional, however, it might help your paint job last longer,' Rachel says.
Choose any craft-grade sealant such as this highly rated, quick-drying sealant on Amazon and apply liberally to your clean, cry pumpkin's surface. If using a spray-on sealant such as an aerosol, make sure to spray evenly across the surface in a well-ventilated space. For paint-on sealant, use a brush to apply an even coat to the entire surface and allow it to dry thoroughly.
Give the sealant adequate time to dry before applying any paint.
4. Decide on your design before painting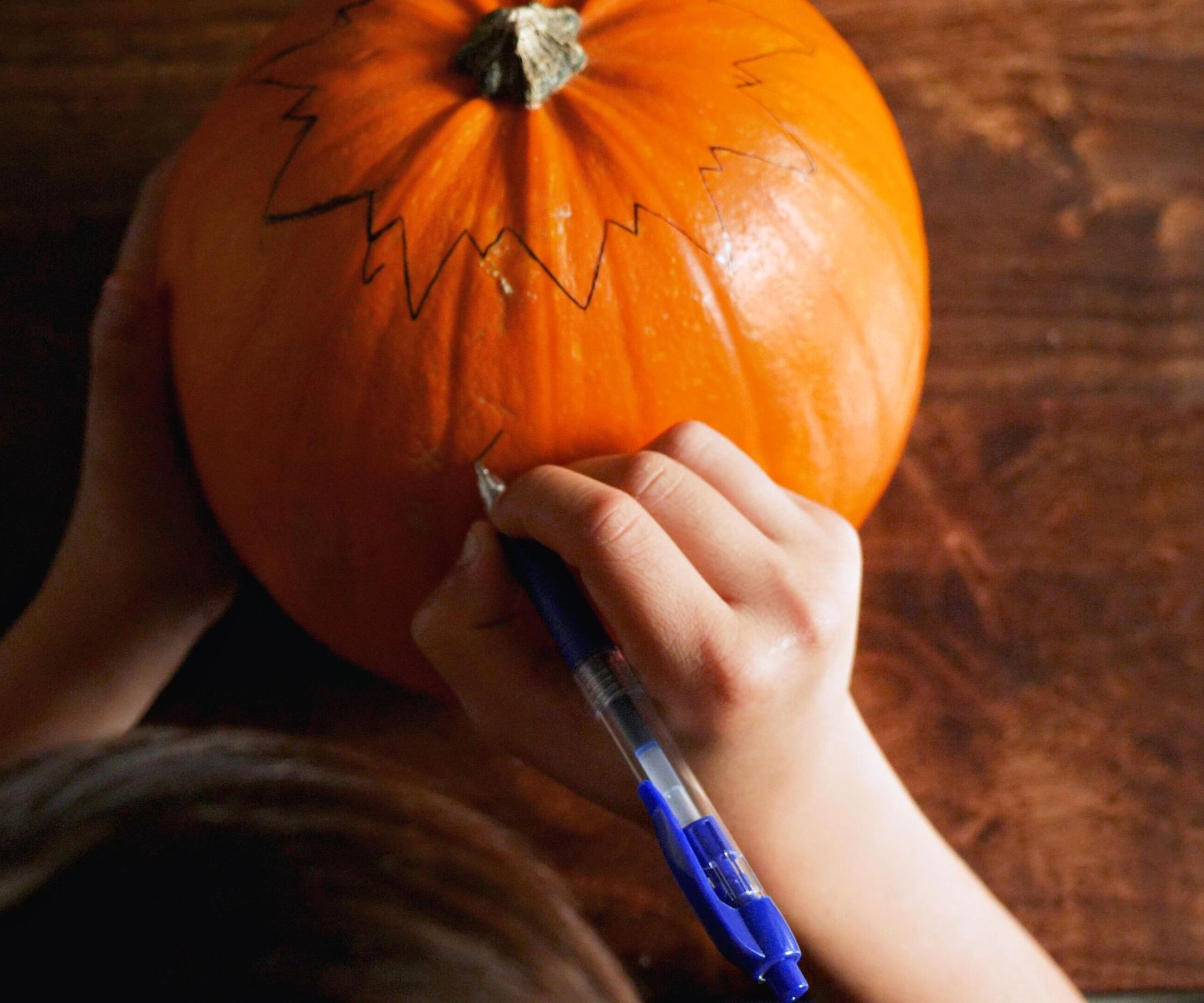 Much like pumpkin carving ideas, it is important to decide on your design before you start executing your design.
Similarly to how to carve a pumpkin, consider sketching the outline of your design onto the surface of the pumpkin with a pen or pencil before painting to make the process easier and help prevent mistakes.
If you are painting your pumpkin with a base color such as white or black, paint this layer on first before drawing on the outline.
5. Paint your pumpkin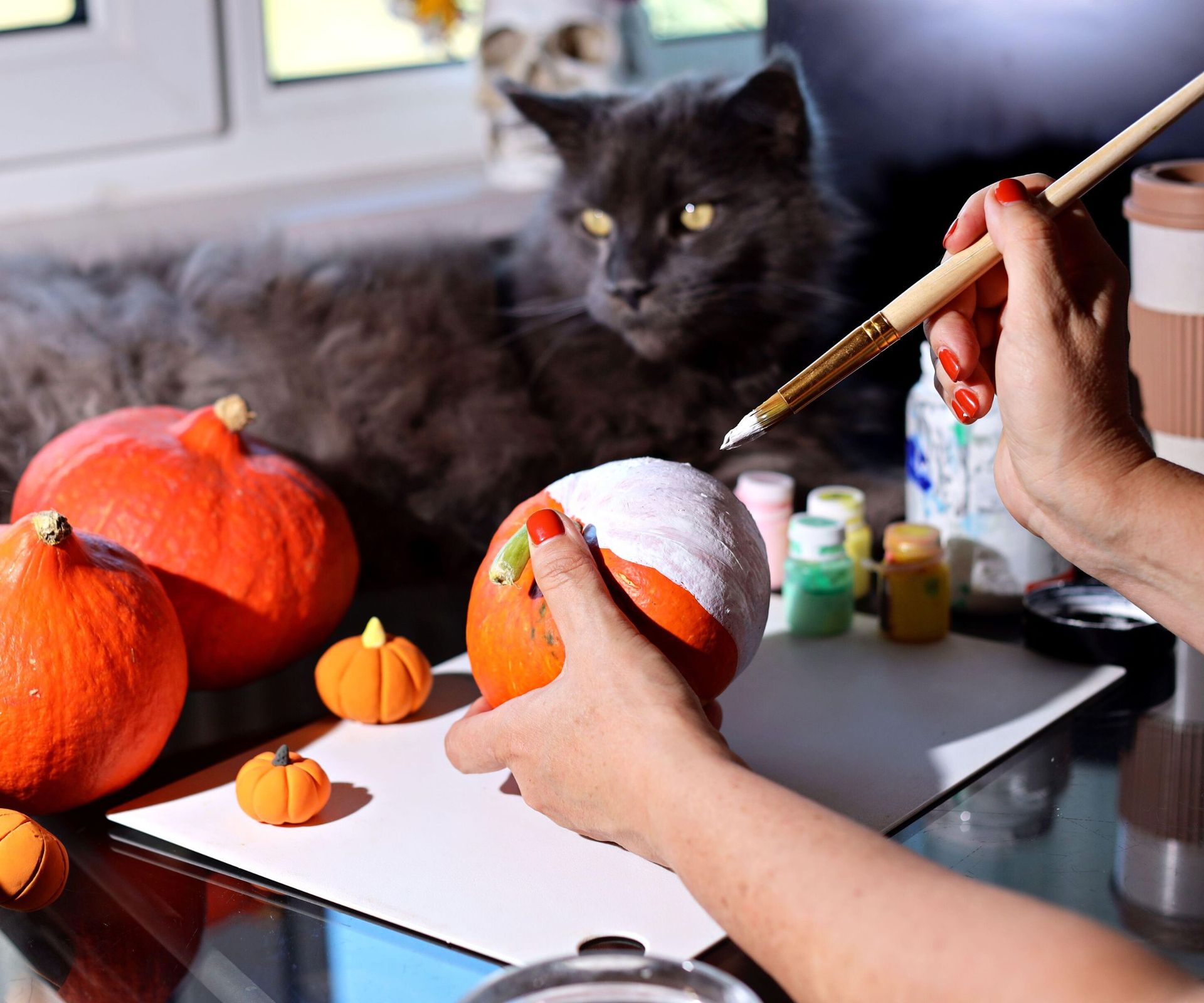 Painting is one of the most fun steps in any Halloween craft idea. If you want to, paint your pumpkin a new base color first, allowing this layer to dry fully before painting on your more intricate design.
'It is best to use acrylic paint for pumpkins,' Rachel advises. 'If you want to use an alternative paint pe, paint a small section in an inconspicuous area first to test the formula on the surface of the pumpkin.'
Consider using different tools to paint your pumpkin for different effects. Rather than limiting yourself to a paintbrush, consider using cotton swabs, sponges, or cotton balls. You may want to keep a damp cloth with you as you paint to quickly wipe away any mistakes before they dry.
6. Seal your design in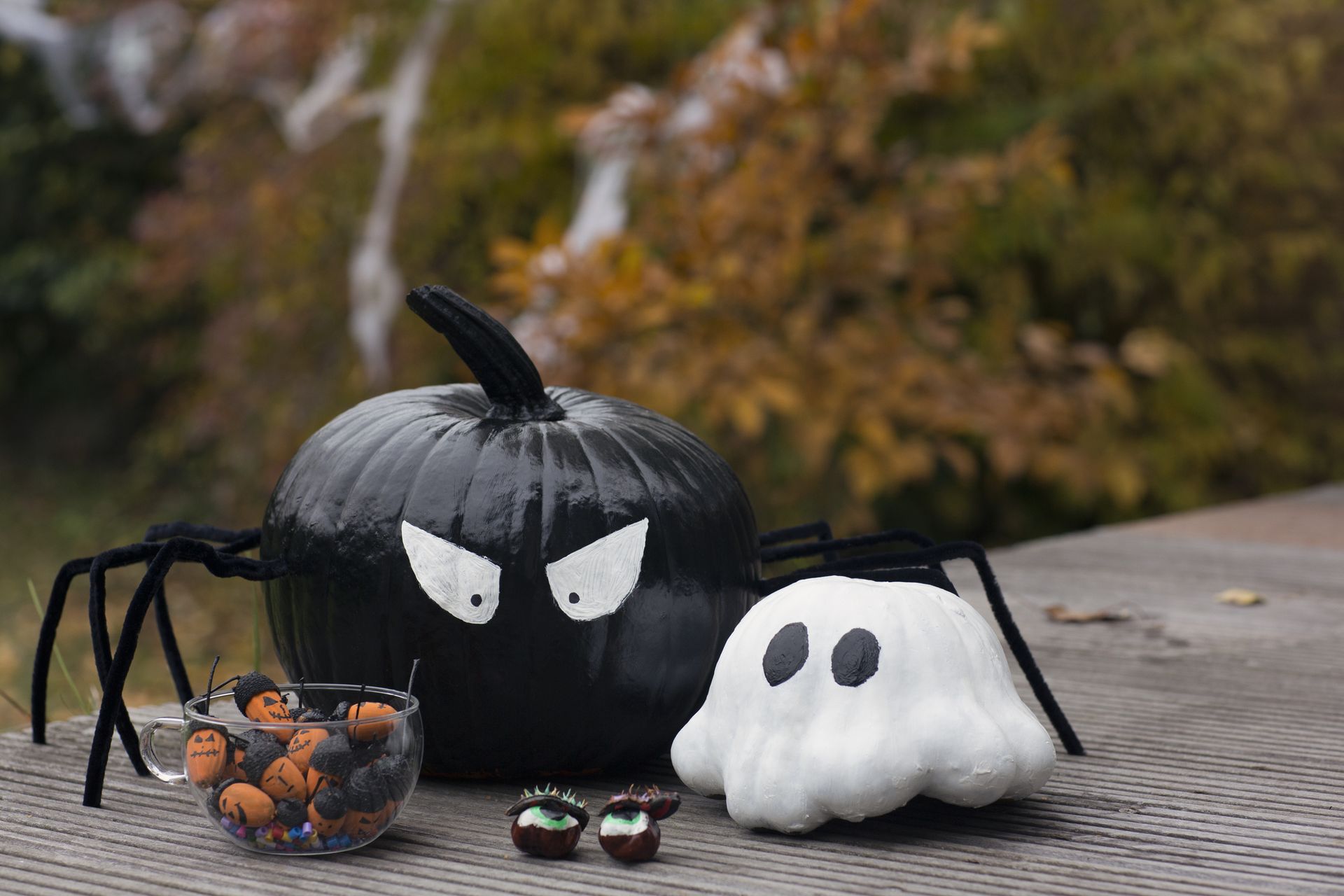 'Sealing your design once the paint is dry is one of the most vital steps if you want your painted pumpkin to last,' explains Rachel. 'Apply another layer of your sealant over your dried painted pumpkin to lock in the paint and add a nice, reflective shine that can bounce the light of candles or Halloween lights.'
What kind of paint do you use to paint a pumpkin?
It is best to use acrylic paint as opposed to oil-based paint when it comes to painting a pumpkin as it is quick drying and easy to clean away if you make a mistake.
Water-based paints can easily be cleaned away with a damp cloth, but if you do choose o use an oil-based paint, make sure to have a cloth with a little turpentine or spirits on it to clean away mistakes. If using these solvents, always make sure to keep them away from young children and supervise when painting.
Can you paint straight onto a pumpkin?
You can paint straight onto the surface of a pumpkin, however it is best to clean the surface with warm soapy water beforehand to clear away any dirt that may prevent paint from sticking.
Sign up to the Homes & Gardens newsletter
Decor Ideas. Project Inspiration. Expert Advice. Delivered to your inbox.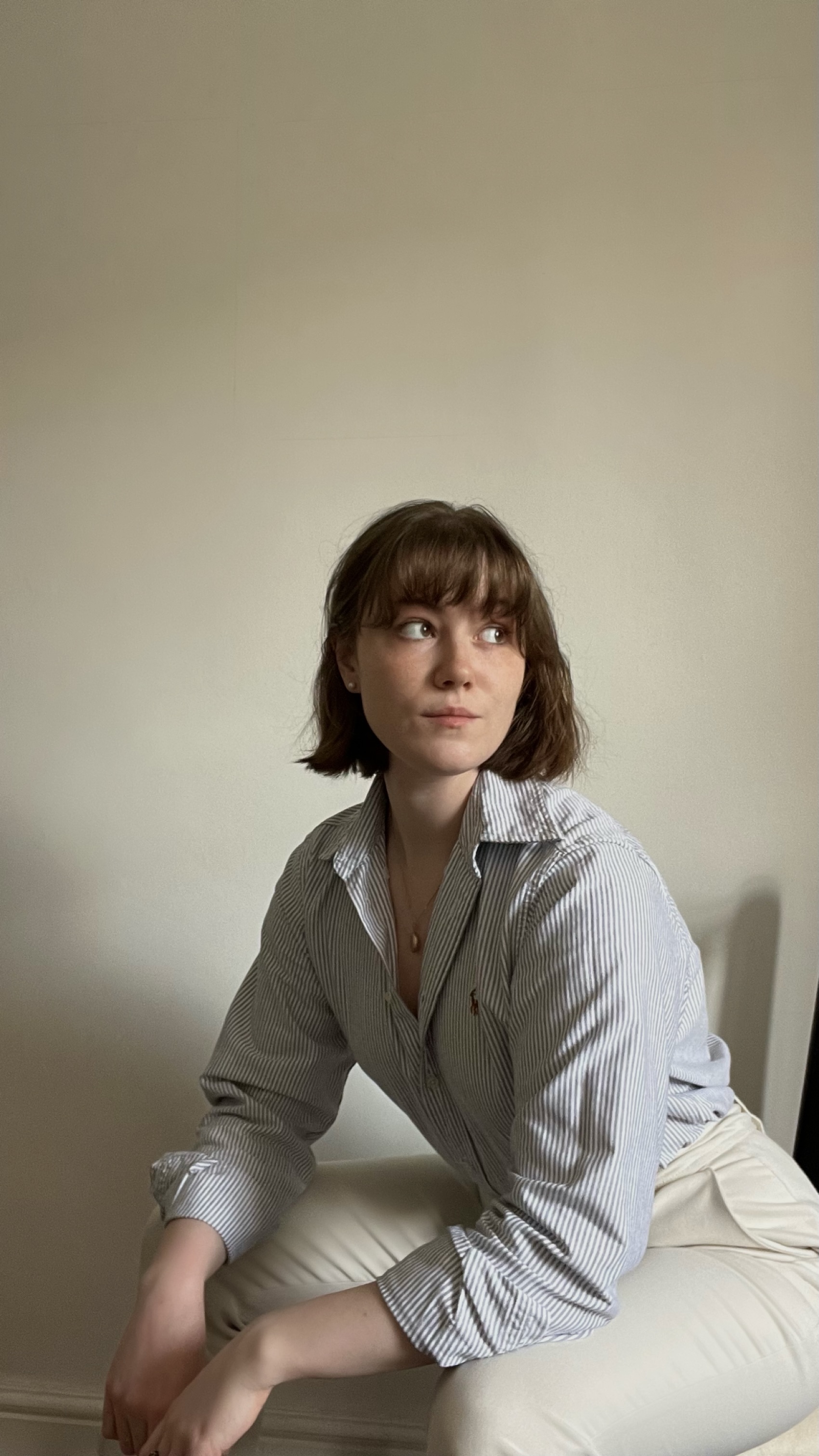 Chiana has been at Homes & Gardens for a year, having started her journey in interior journalism as part of the graduate program. She spends most of her time producing content for the Solved section of the website, helping readers get the most out of their homes through clever decluttering, cleaning, and tidying tips – many of which she tests and reviews herself in her home in Lancaster to ensure they will consistently deliver for her readers and dabbles in the latest design trends. She also has a first-class degree in Literature from Lancaster University.