How to vacuum furniture without damaging upholstery – 7 things to consider
Keep your furniture clean without increasing wear and tear with these expert tips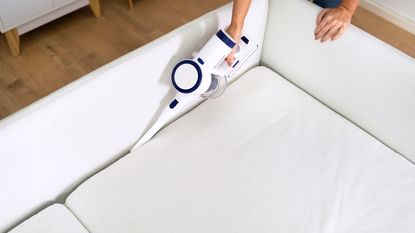 (Image credit: Alamy)
Keeping our furniture clean sounds like a laborious task, but it is vital to reducing allergies and keeping our pieces in top condition.
While you can use any vacuum cleaner to clean furniture, there are a few things you should consider before cleaning upholstery. Although vacuuming is the easiest step that most of us likely do without a second thought, a few bad habits could be damaging the fabric.
These are the mistakes experts warn you to avoid, and how to correctly vacuum furniture without damaging the upholstery.
How to vacuum furniture properly
Whether you are caring for and cleaning a fabric couch, or cleaning a velvet couch, these expert cleaning tips for vacuuming upholstery will ensure your furniture stands the test of time and continue to offer a comforting escape at the end of the day.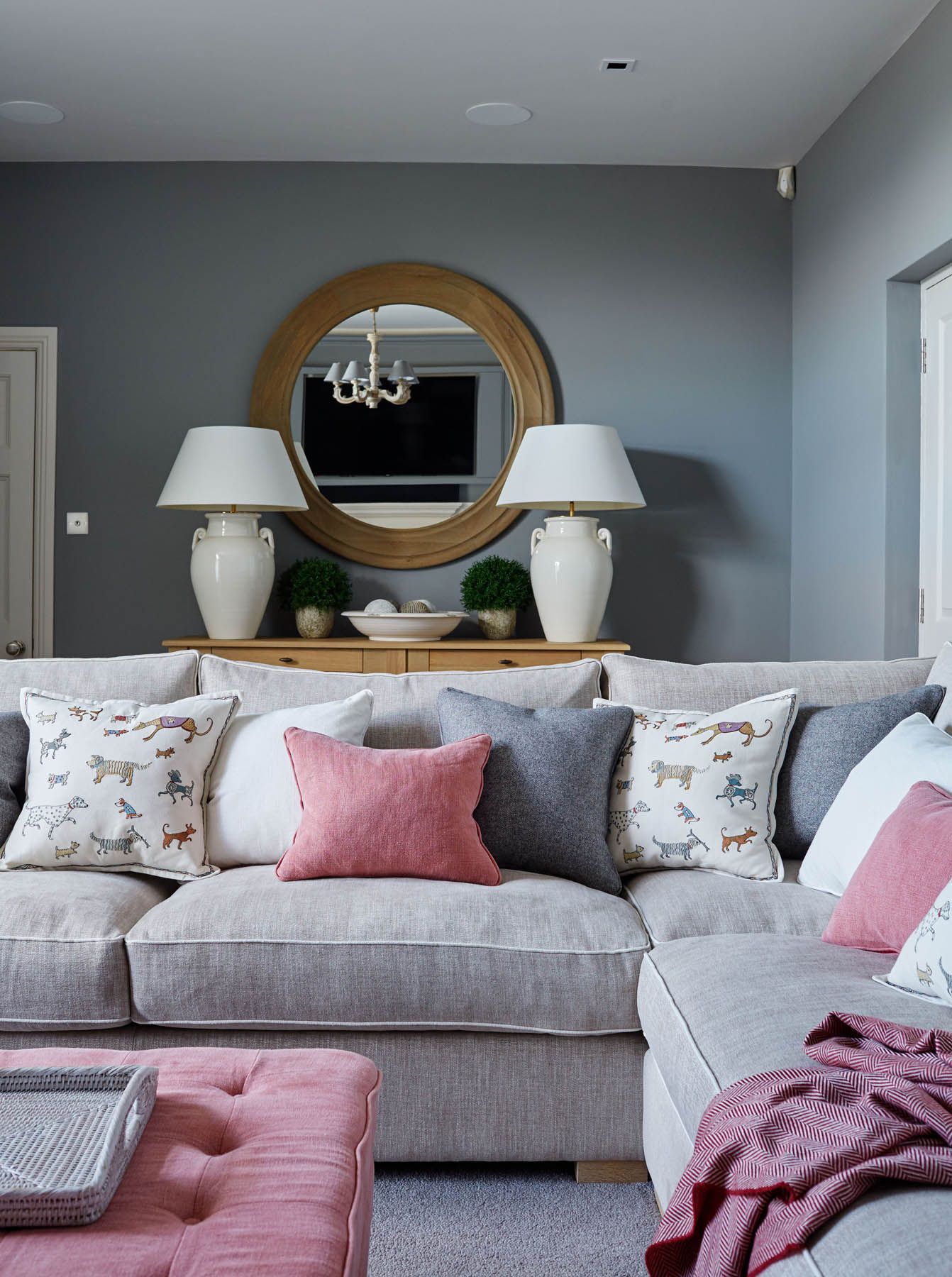 1. Check for loose threads and snags
Given that our upholstered furniture takes such a beating, it is possible for a few threads to break and pill or come loose over time. Inspect your furniture for any damaged threads before vacuuming to avoid causing irreversible damage.
2. Use an upholstery attachment or soft brush
Most of the best vacuums will come with an upholstery attachment as part of the package, making vacuuming your furniture far simpler.
'If the attachment has a brush, do not rub with force when going over upholstery, as you do not want to damage your textiles,' warns Scott Johnston, carpet and upholstery cleaning expert at Carpet Care of the Carolinas. Instead, you should allow a built-in beater brush to do most of the work when stirring up embedded dust, he suggests.
'Always keep the attachment moving,' he says. 'If you hold it in place, the beater bar could damage your textiles.'
Scott Johnston grew up in and around the carpet care business. Scott went on his first cleaning trip with his uncle Jim Bynum, one of the original owners of Carpet Care of the Carolinas, when Scott was only six years old. Now as its second-generation owner and operator, Scott has been at Carpet Care of the Carolinas for over 20 years.
3. Use a clean vacuum cleaner
Cleaning a vacuum is important for more than just stopping a vacuum from smelling – it is essential to ensuring that the vacuum works efficiently too. Scott Johnston, a cleaning expert suggests that your vacuum should never be over half full.
'Your vacuum loses performance when the bag starts to get full. Keeping your bag or canister halfway full or less will allow the machine to work more efficiently to remove dust and hair for a hygienic finish.'
You should also check the brush attachment to ensure it is free from dust or dirt to prevent rubbing more dirt into the fabric.
4. Vacuum in a pattern
As with cleaning and dusting any area in your home, working in a pattern will offer the best clean with the most efficiency.
Start at the top of your furniture, working from the high back to the arms if required, to the cushion pad, and then the base. This allows any dislodged dust or dirt to fall down without muddying your work and ensures you pass over every area without missing a spot.
5. Use a low suction setting
One cleaning method you should never use on a fabric couch or furniture piece is to attack it with a high suction setting. Although it may make sense to use a high suction to pull deep dust out of the fabric and cushion filling, it actually does more harm than good.
Jenna Shaughnessy, cleaning expert and lifestyle blogger at Jenna Kate at Home explains that you don't need as much suction strength for upholstery as you do for carpet 'because it is more fragile'. You should start with the lowest setting, and adjust as needed if you need a more powerful pull.
Jenna Shaughnessy is the founder of the e-design business and lifestyle blog, Jenna Kate at Home. Her goal is to help her clients and readers achieve a healthy, beautiful home no matter the budget.
6. Test the vacuum on an inconspicuous area first
When trying out any new cleaning method in your home, you should test it on a small area first to make sure you won't damage the item in an obvious spot, says Jenna Shaughnessy.
'Always vacuum in the direction of the fabric's weave to avoid damaging the surface, too,' she adds. 'Dust and debris can be removed in this way without harming the fibers.'
7. Use alternative tools for stubborn pet hair
Pet hair has an unfortunate habit of working its way between the fibers of upholstered furniture, making it trickier to get out with a regular vacuum. If you do not have a vacuum for pet hair, then it may be a good idea to use an alternative tool to work it out without damage.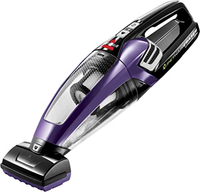 Bissell Pet Hair Eraser | $79.95 at Amazon
The Bissell Pet Hair Eraser is a great small handheld vacuum for removing embedded dirt and pet hair from upholstery thanks to its motorized brush tool.
What's more, Bissell donates $5 to pet charities with every purchase.
How often to vacuum upholstered furniture
Vacuuming regularly is not just important for your carpets. In fact, you should be vacuuming your upholstered furniture almost as often as your flooring. This way your upholstery will stay clean, and dust and filth will not accumulate if you vacuum frequently, Jenna Shaughnessy says.
'Vacuuming your upholstery regularly, around once a week if you have pets or every other week otherwise, is essential to keeping it spick and span and free of allergens and dust.'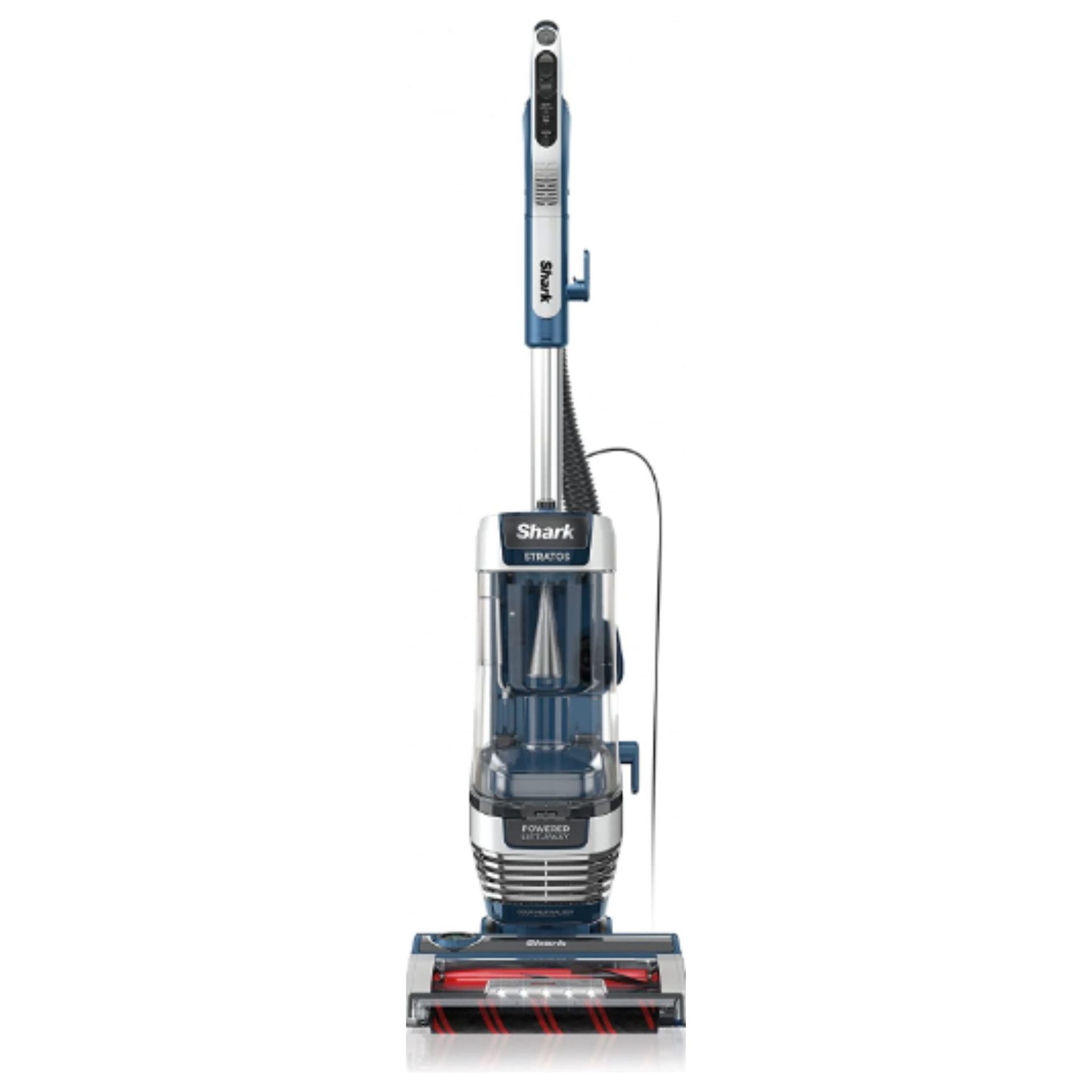 Shark Stratos Upright Vacuum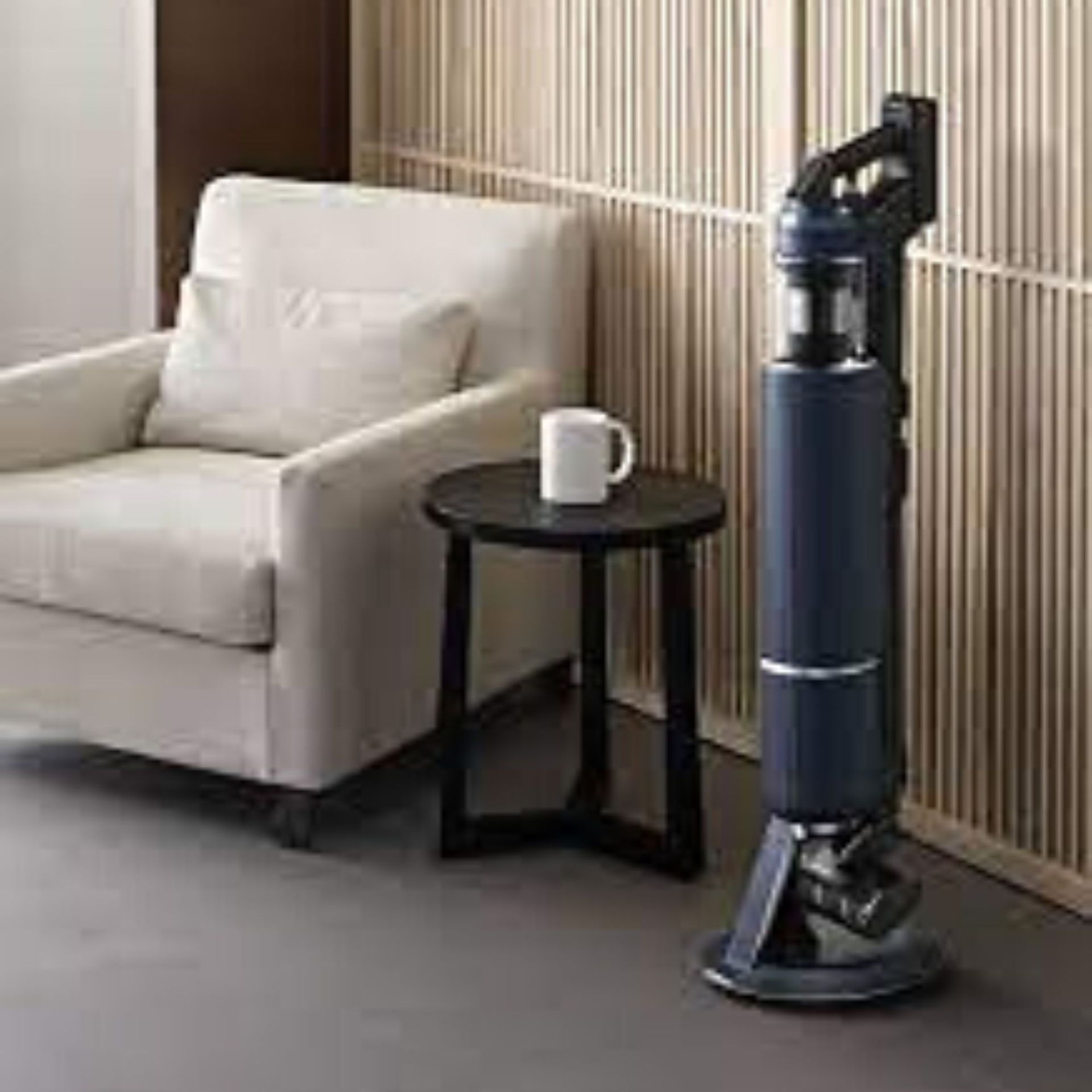 Samsung Bespoke Jet Cordless Stick Vacuum
This cordless vacuum is H&G's favorite vacuum for pet hair and offers a range of attachments to tackling furniture and upholstery.
You can find out more in H&G's Dyson Outsize review.
FAQs
Can you use baking soda on upholstered furniture?
A top trick for deodorizing upholstery and carpets is to apply a layer of baking soda to your furniture and allow it to sit for at least 30 minutes. This works for both new and old pieces or second-hand items in need of freshening up. After letting it sit, you can vacuum the baking soda up with a vacuum with a good filter.
As with any cleaning method, it is best to test this on a small, inconspicuous area first to ensure the soda comes away easily without leaving any marks.
Can you use a regular vacuum on a couch?
You can use a regular vacuum on a couch, but it is always best to use a dedicated upholstery attachment for the job and a lower suction setting, as this will preserve the fabric. Given that upholstery fabric experiences a lot of use anyway, using a delicate vacuum setting will help to prevent unnecessary wear and tear and extend your couch's lifespan.
---
Vacuuming your furniture is a perfect way to keep it fresh and clean for everyday use, and a good job to tick off your spring cleaning checklist. As long as you make sure you take your time and use a gentle hand, your furniture will stay looking as good as new for longer.
Sign up to the Homes & Gardens newsletter
Decor Ideas. Project Inspiration. Expert Advice. Delivered to your inbox.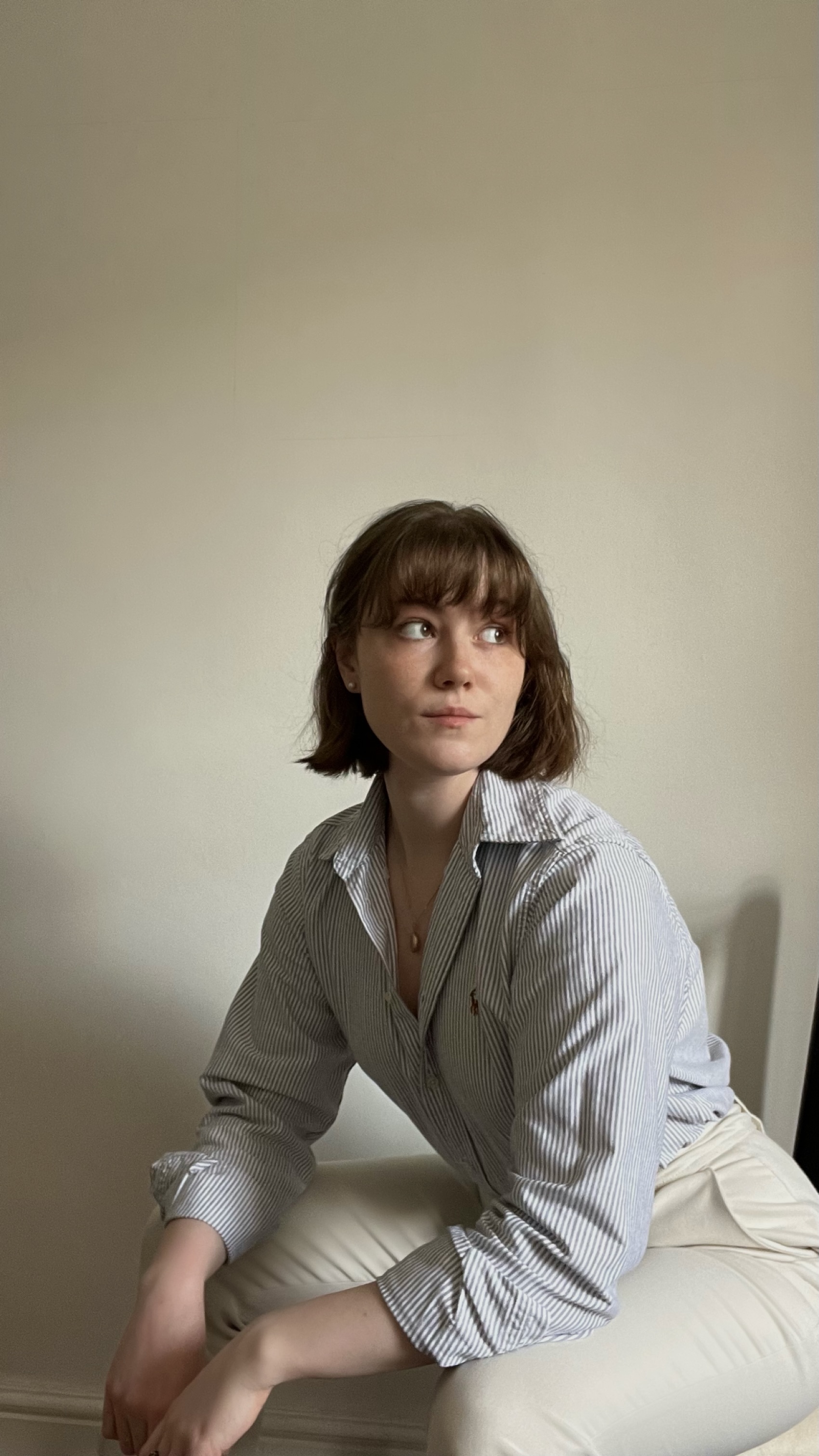 Chiana has been at Homes & Gardens for a year, having started her journey in interior journalism as part of the graduate program. She spends most of her time producing content for the Solved section of the website, helping readers get the most out of their homes through clever decluttering, cleaning, and tidying tips – many of which she tests and reviews herself in her home in Lancaster to ensure they will consistently deliver for her readers and dabbles in the latest design trends. She also has a first-class degree in Literature from Lancaster University.