The 'streetlight effect' – or 'drunkard's search' – stopped me organizing my home effectively. Are you a victim, too?
This is how I got over it and got organized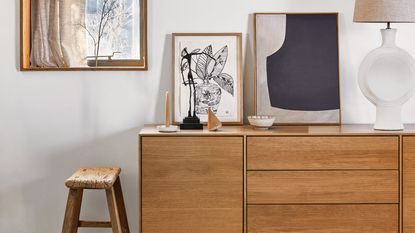 (Image credit: Future PLC)
Sign up to the Homes & Gardens newsletter
Decor Ideas. Project Inspiration. Expert Advice. Delivered to your inbox.
Thank you for signing up to Homes & Gardens. You will receive a verification email shortly.
There was a problem. Please refresh the page and try again.
Last weekend, I spent most of my time reorganizing my apartment, pulling everything out of the closets, and combing through it all.
The need for some serious home organizing had been brewing for a while – I'd been getting frustrated by the fact I seemed to be tidying all the time and with the new season around the corner it was time for some spring cleaning and decluttering.
I had to overcome the 'ugly' phase of tidying we all know too well and woke up on Sunday surrounded by piles of stuff. In the process, I realized I'd fallen into the trap of the 'streetlight effect' – an observational bias also known as the 'drunkard's search'.
What is the 'streetlight effect' in home organizing?
The 'streetlight effect' is based on a story in which the police find a drunk man looking for his house keys under a streetlight. When the police ask if he's sure he lost them here, the drunk man says no, he lost them in the park. So the police ask why he is looking here, to which he replies, 'this is where the light is.'
You can read about it on Wikipedia (I had; it's often applied to management of large organizations, but what interested me is how it makes you think through what the real problems are and forces you to tackle them).
How did it relate to my frustrations with my apartment? Well, it's a tactic to use if you are wondering how to start decluttering when you feel overwhelmed by it. I was only focussing on tackling the easy areas I could see, and not where the problems actually were: I needed to get properly organized. The key to a tidy apartment really lies, I realized, in properly organized storage ideas.
How I use the streetlight effect to tidy
I focussed on the five key ways I needed to reorganize to make my home life easier. Your approach might be different.
1. I put time aside to 'get over the tidying hump'
I usually avoid deep-cleaning my apartment because, well, there are countless other things I'd rather be doing, but five-minute cleaning hacks aren't enough. I know it can be especially difficult to find the time for anyone with young children around, but slowing down and accepting that it was going to take all weekend laid the groundwork for general day-to-day tidiness for me.
And it's lovely to come home to a space that feels tidy and organized. It helps keep things tidy day to day, which was becoming a real headache, as I felt like I was spending too much of my free time clearing away doom piles.
A big clean is one of the best things you can do to refresh your home for free, and it's made my home feel more supportive. Getting ready in the morning is easier, I've moved artwork around to make it feel different for spring, and I've made space to store appliances when I'm not using them, which keeps kitchen counters clear so cooking is easier.
2. I identified the problem areas
My biggest problem was clutter and too many belongings in a small space – I recently moved from a shared house to my own, much smaller apartment. It's all mine, but the smaller square footage means I needed to rethink and improve (or shine the streetlight on) the storage I had – my bedroom closet, kitchen cabinets, entryway closet – and boost those unused spaces (where no streetlight shone) with new storage buys, from underbed storage to small bathroom storage. And it had to be good looking, of course.
I looked at all three solutions below, and settled on the first, for my out of season clothes, which freed up space in my closet for bedroom clutter I wanted out of sight.
Solid Wood Underbed Storage
An underbed organizer on wheels provides precious storage space without overwhelming your bedroom, this one is made of teak and has a center divider to keep things neat.
Stow extra bedding and blankets in this textural handwoven basket, designed to slide under the bed to allow you to take advantage of this unused space.
3. I looked for duplicates – and saved myself money
When you have gone through almost everything you own, you realize just how much you have. Being really sure of what you already own helps you avoid buying duplicates of items you just couldn't find before, saving you money in the long run.
Interior designer Breegan Jane's bathroom organizing hack is to make a mess and throw everything onto the floor to kickstart some tidying, and when I emptied out my own bathroom storage, I realized I have a pharmacy's worth of painkillers because I always buy them when I need them rather than using them up as I go. So I set to organizing my medicine cabinet.
Similarly, while organizing my underwear drawer I was surprised at just how many pairs of socks I have.
When organizing my kitchen cabinets, I realized I have way too many duplicates of everything from pulses to air fresheners that I never even use, and I found some loose change, always a bonus.
4. I assigned 'the junk drawer items' a home
I have a couple of old shoe boxes full of odds and ends and gardening bits (despite no longer having a garden to tend) and while emptying everything out, I found items I thought I'd lost, like some eucalyptus essential oil, at Walmart, that I used to love using in my oil burner to make my home smell nice. I immediately started using it in the bathroom for zen, spa-like vibes.
Knowing where things are is practical, avoiding the frustration of not being able to find the Scotch tape when wrapping a last-minute birthday present and so on, but it's also very calming and comforting. Taking an audit of my things was a therapeutic process, and by tending to my home environment I was tending to myself. When there's clutter around you, it clutters your mind, too. It was also a good chance to clean and get rid of dust.
5. I conjured storage out of nowhere
By shining a light on my storage areas, I created space where there simply wasn't any before (or so I thought), and in turn made the apartment feel more functional.
For instance, by moving bulkier items, such as spare bedding and pillows, into the two empty suitcases, and putting these on a high shelf in my closet, I created even more closet space to store away my folding dining chairs when not in use. I host friends a lot, but it's also nice to be able to stow furniture away when I'm at the apartment on my own, keeping the space clutter-free and making it easier to vacuum.
FAQs
What is the 20/20 rule for decluttering?
The Minimalists, two American authors and speakers Joshua Fields Milburn and Ryan Nicodemus came up with the 20/20 rule for decluttering. Ask yourself whether you can replace the item in 20 minutes and for under $20 dollars. If so, stop keeping it just in case.
---
It was all too easy to avoid pulling everything out and organizing the insides of my cabinets properly, but by being honest with myself rather than just looking where the light is, I created a load more space. Now, to keep up the good habits...
Sign up to the Homes & Gardens newsletter
Decor Ideas. Project Inspiration. Expert Advice. Delivered to your inbox.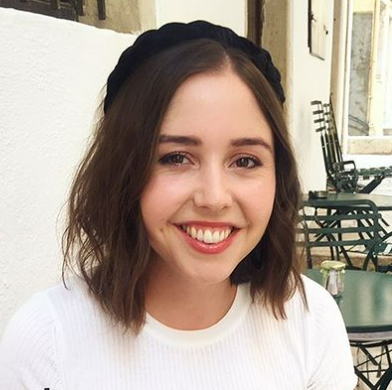 Millie Hurst is the Solved Section Editor at Homes & Gardens. She has six years of experience in digital journalism, having previously worked as Senior SEO Editor at News UK in London and New York. She then gained experience writing for women's magazines before joining Future PLC in January 2021. Millie has written for an array of homes brands including Livingetc and Real Homes and was formerly Senior Content Editor at Ideal Home before taking on the position of Section Editor with Homes & Gardens. She has written and edited countless features on home organization, decluttering and interior design and always hopes to inspire readers with new ways to enjoy their homes. She lives in Sheffield, South Yorkshire and loves to weave nature-inspired decor and nods to time spent in Italy into her own home.