The top 3 curb appeal features –and tasks – that will add value to your home
Curb appeal can add value to your home, but be strategic – put your time and effort into these high-yield tasks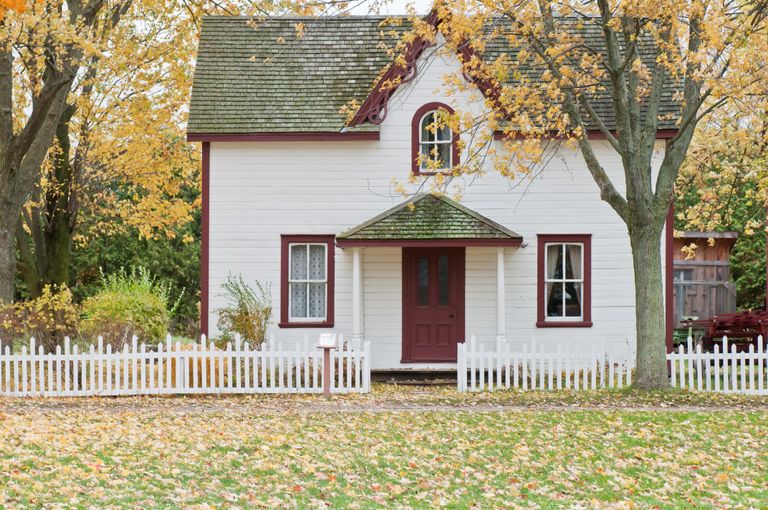 (Image credit: Unsplash/Scott Webb)
Curb appeal is often mentioned as a must if you are looking for the best ways to add value to your home, but which curb appeal elements actually add value? Which features will buyers really pay more for rather than just noticing and admiring? 
It turns that you can take the guessing game out of deciding which curb appeal features will add value and consult the reliable figures from the Nation Association of Realtors® Remodeling Impact Report. These are the top three value-adding curb appeal features that are worth investing in. 
1. New roof
A new roof is always appealing to buyers who tend to be wary of the potential costs of replacing an old or damaged roof. But, amazingly, this appeal translates into not just covering the costs of a new roof if you replace yours, but making a profit when you sell. 
The report found that while the average cost of new roofing is $7,500, sellers recover $8,000 on resale, 107 percent value recovery value. Moreover, over a third of realtors said that a new roof helps close a sale. So, if you only invest into one element of curb appeal improvement, make it the roof.
2. Washing your house exterior
Just washing your house can add thousands to its value, as much as $10,000 in some cases. We're not talking about washing the odd window or porch here but giving your whole house a dedicated clean. 
This can be accomplished by renting a power washer (around $100 per day) or hiring professional cleaners to do the job ($250-500 for a house siding and extra $200 for the driveway). Professional cleaning will be faster and you won't have to do anything, and you'll still recoup the cost many times over when you sell.
3. Landscaping the front yard
A beautifully landscaped front yard doesn't just make the right impression on buyers – it makes them want to pay substantially more for a property. According to Realty Times, the average landscaping job will cost around $500, but the value it adds is $1,932 – an incredible 258 percent return on your investment. You can, of course, do it yourself for less, but higher a professional landscape gardener will give you much better results.
The curb appeal features that don't add value
Replacing wood windows and painting the exterior are two big jobs you might think will add value, but neither offers very impressive returns – you'll recoup give or take half of what you spend on these expensive curb appeal improvement tasks. Of course, keeping your exterior paintwork and windows in good condition is important, but regular maintenance and spot improvements will give you just as good a result – at a much lower cost.