Why now is the perfect time to buy an air purifier for your home
Get up to 40% off award-winning Blueair and Philips air purifiers with our Amazon Prime Day air purifier deals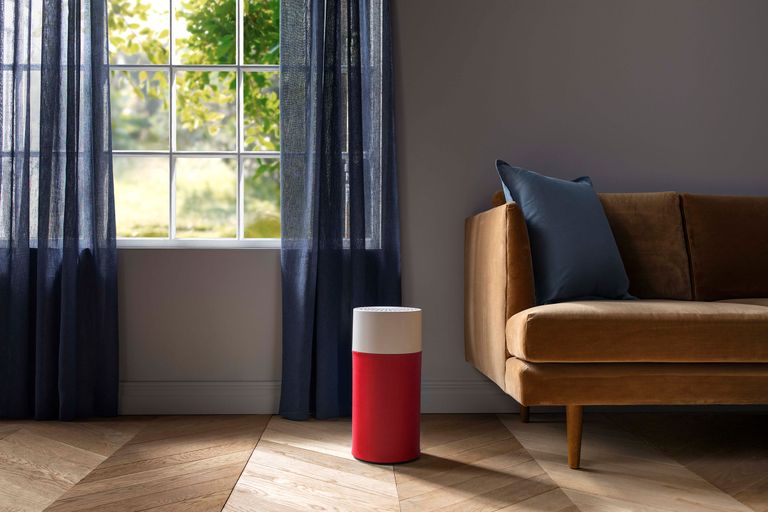 (Image credit: Blueair)
Recently our homes have become everything from family activity centers and entertainment hubs, to work-office headquarters. Suffice to say, it's all the more reason to foster a happy and healthy environment. And one thing's for sure – we definitely don't want to invite any sneaky airborne allergens to the house party. And that's where these Amazon Prime Day air purifier deals come in.
It's a little, scary known fact that the air in our homes is often two to five times more polluted than outdoor air. But fear not. Like virtual knights in shining armor, Philips and Blueair have the best easy, breezy solutions for every space.
Amazon Prime Day air purifier deals
First up we have the Philips Series 3000i Connected Air Purifier. This connects to the Air Matters app which you can use to track air quality feedback. You'll also be able to control settings (including quiet sleep mode) from wherever you are.
Philips Series 3000i Connected Air Purifier | Was £495, now £289.99
Save 41% and connect to cleaner air anytime, anywhere with the Philips Series 3000i Connected Air Purifier. Ideal for large rooms, innovative sensing and purification tech reacts and purifies the air, proven to reduce allergens, odours and VOCs. Not one to boast, but the speedy wizard can remove up to 99.9% of bacteria particles within an hour, making it an ideal choice for those with high sensitivity to allergens.
Blueair Pure 411 Air Purifier with Combination Filter | Was £129, now £89, Amazon
The super lightweight 'pick-up and move' 411 combines electrostatic and mechanical filtering technology to completely filter room air every 12 minutes to effectively create a home environment for daily living and harmonious snoozing. It's been tested and approved by our sister title, Ideal Home.
Inspired by the Scandi approach to clean living, Blueiar's ethos is to help protect future generations, society and the planet from the effects of poor indoors air.
Bringing chic and flair to the air purifier scene (hard to imagine until you see it, we know), Blueair offers Diva Blue and Crystal Pink, among its refreshingly colourful finish options.
If 'air fishing' were a thing, the 221 would be a pro. It catches micro airborne contaminants, including viruses, plus pollen, dust, pet dander, mould spores, smoke, allergens and bacteria. The combination filter with active carbon even removes odours, gases and VOCs.
You can see more these Amazon Prime Day air purifier deals here.
Take the burden off your houseplant jungle and invest in a cleaner home environment today!