Interior designer Charu Gandhi's reveals her 7 rules on choosing rugs for interior design
There is more to choosing a rug than loving its design – as interior design expert Charu Gandhi explains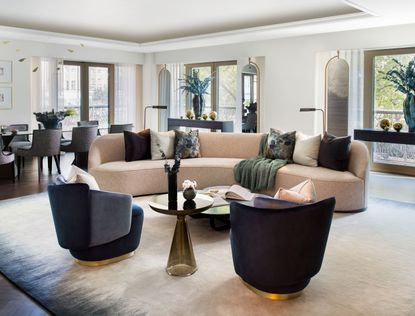 (Image credit: Elicyon )
For most of us, rugs are an integral part of our room designs – but often an after-thought, low down on our list of living room ideas, picked to complement the decor we have carefully planned well in advance – and often a compromised choice.
However, as any expert in choosing a rug knows, this decorative element is far more than a low-priority decision – and getting that choice right can be essential to a successful space. Here, Charu Gandhi, Founder and Director at Elicyon offers her expertise on using rugs in interior design.
1. Using rugs as an integral design element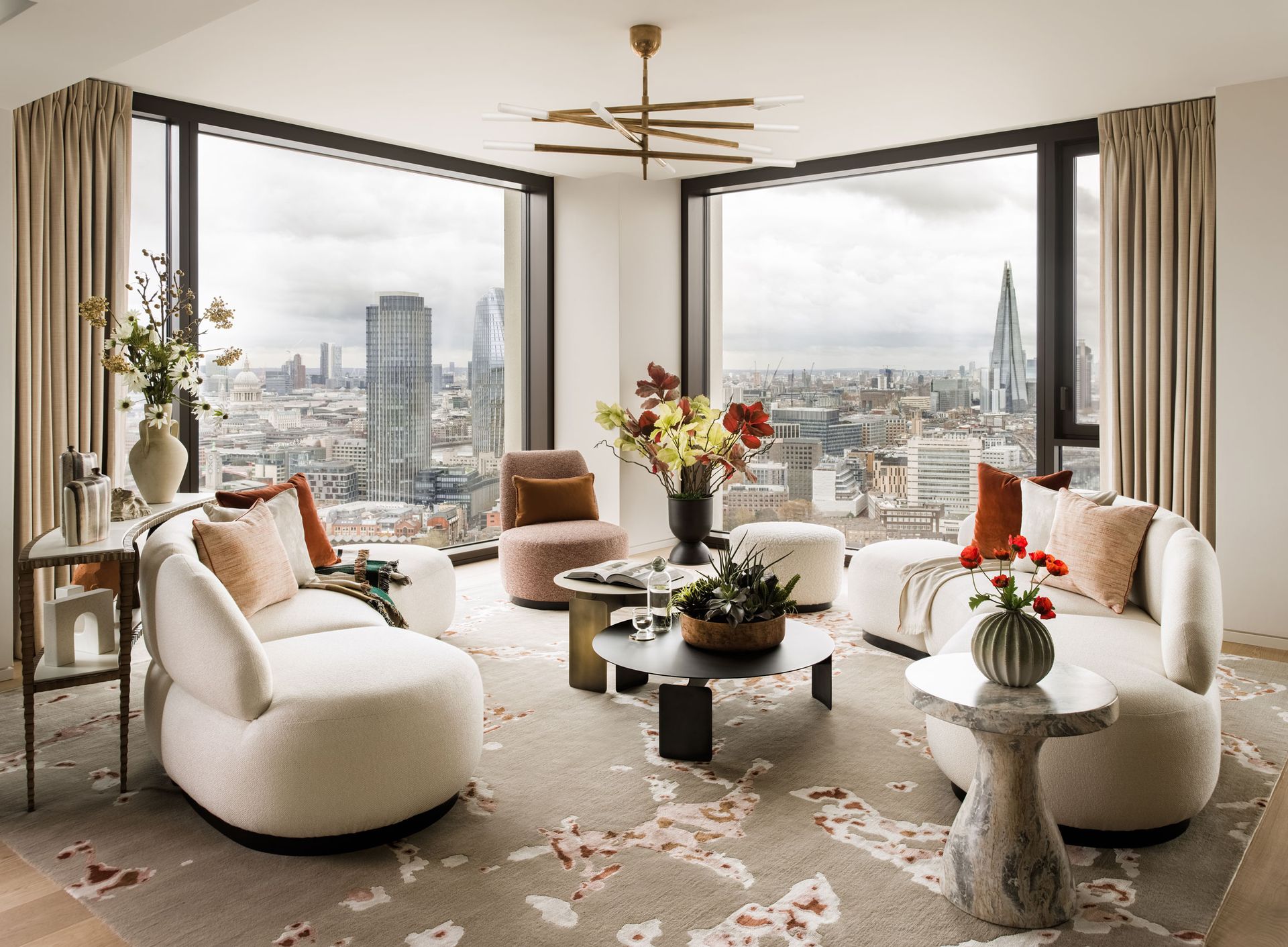 'Rugs are often an after-thought for most, but this is when design can go wrong,' Charu says. 'Rugs are key to the design vision early on, certainly not to be considered late, as they can either ground the furniture or create a moment in a larger space.'
2. Specifying a rug to suit the space – and its purpose
'We tend to take an architectural approach to design and so when we are incorporating rugs we look at the materiality of the space, where you are in the home – for example, somewhere with high traffic and therefore in need of a more robust material – and the size of the room.
'The size, shape and texture of a rug is very much led by its surroundings. For example, hard wood floors often call for larger rugs to bring a domestic scale because of their wonderful acoustic bearing.'
3. Thinking of rugs as 'artworks'
'Rugs can be both an extension of the artwork on the walls, or more subtly as part of the furniture. Thinking about the walls and the floor at the same time is important, and in doing so, making both canvases contrast tends to work well.
'If the walls have a graphic pattern, the rug will need to be pared back, otherwise the walls and floor will fight each other. In terms of the shape, there's no "one size fits all" rule.
4. Considering rug positions carefully
'For bedrooms, it's often best practice for rugs to sit perfectly lined up with bedside tables, or beyond, rather than falling slightly short of the main bedroom furniture.
'Don't forget that beds block out a large surface area of a rug, so any central pattern will be lost, therefore choose a bedroom rug in the context of the area that will be exposed: its border.'
5. Designing rugs to connect spaces
'An interesting type of pattern we're using more in our designs is ombre, connecting one color palette or space to another can be subtly executed through the use of ombre, whilst also creating an area of interest in the design.
'Down a staircase in a project in Belgravia, we started with a deep pink and by the end of the stairs the carpet was a pale pink.'
6. Zoning spaces with area rugs
'Rugs help to inform the floor of the room and manipulate the shape of the space, as well as how you and your guests move around. You can use a rug to create an impression, to create flow within the wider flow of the home. In a multiple use space, the rugs can work to separate various areas to create zones.
'In our designs we often use circular rugs underneath round dining tables, it helps to create a zone – as a rule of thumb in our schemes we don't position furniture half on half off a rug, and so a circular rug underneath coffee tables or dining tables allows for chairs to be kept in the same zone.
'For homes that needs to draw spaces together, a larger rug can help to connect rooms. Conversely, with a large room, using a few smaller interesting shaped rugs can help to create separate moments. In some rooms, a 'fractured' edge can look fantastic, so that the boundary between rug and floor is blurred.'
7. Ensuring the best rug materials are chosen
Carpet trends and decorative tricks aside, a rug's composition is vitally important.
'The materiality of the rug needed is entirely dependent on the use of the space – for high traffic areas, jute and hessian are robust and won't show wear and tear as quickly as more delicate materials.
'Another consideration is what the rug looks like at different times of the day. Silk rugs for example change color with the sun and shadows throughout the day, so therefore it's best to place the rug into a room, or project, prior to finalizing the design to make sure the variation of colors suits the space at all times of the day.
'Wool holds its shape best and is hard-wearing, so I recommend using a wool rug particularly if you want a pronounced pattern or carved rug.
'Materials we are seeing more frequently used for rugs include cotton silk blends, bamboo silk, faux silk – which can achieve sheen without being too expensive – and interesting borders to rugs, such as in suede and leather.'
Charu Gandhi is Founder & Director, Elicyon. Charu Gandhi is a qualified Architect, registered with RIBA and ARB, who studied and taught at the Architectural Association before joining the London offices of Allies & Morrison Architects in 2006, where she worked on exceptional residential and hospitality projects in Beirut, Kerala and Qatar. Her portfolio of commissions also included the Doha National Library and the London Olympics Masterplan. Now in its eighth year, Elicyon is creating luxury, bespoke interiors for private clients, residential developers and boutique hotels in some of London's most illustrious addresses, as well as around the world.