5 tips for choosing the best upholstery fabrics – from interior designer Emma Sims Hilditch
This expert guide covers all the basics of choosing upholstery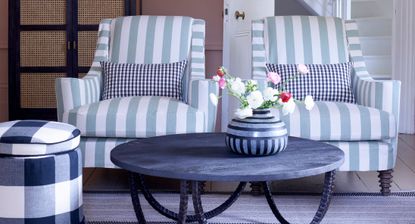 (Image credit: Future/Emma Lee)
Sign up to the Homes & Gardens newsletter
Decor Ideas. Project Inspiration. Expert Advice. Delivered to your inbox.
Thank you for signing up to Homes & Gardens. You will receive a verification email shortly.
There was a problem. Please refresh the page and try again.
Upholstery fabrics can often be seen as a 'finishing touch', something to be considered once the rest of your design is in place. On the contrary, at Sims Hilditch we consider fabric to be an integral factor in the initial design process.
Look around a room – it is often the soft furnishings that will define the aesthetic. From window dressings to sofa upholstery, we take a look at some key considerations to have in mind when choosing upholstery fabrics, including a few of our favorite suppliers.
See: Living room ideas – 25 inspiring ways to decorate and furnish your space
1. Choosing the best fabric for sofa upholstery? Consider practicality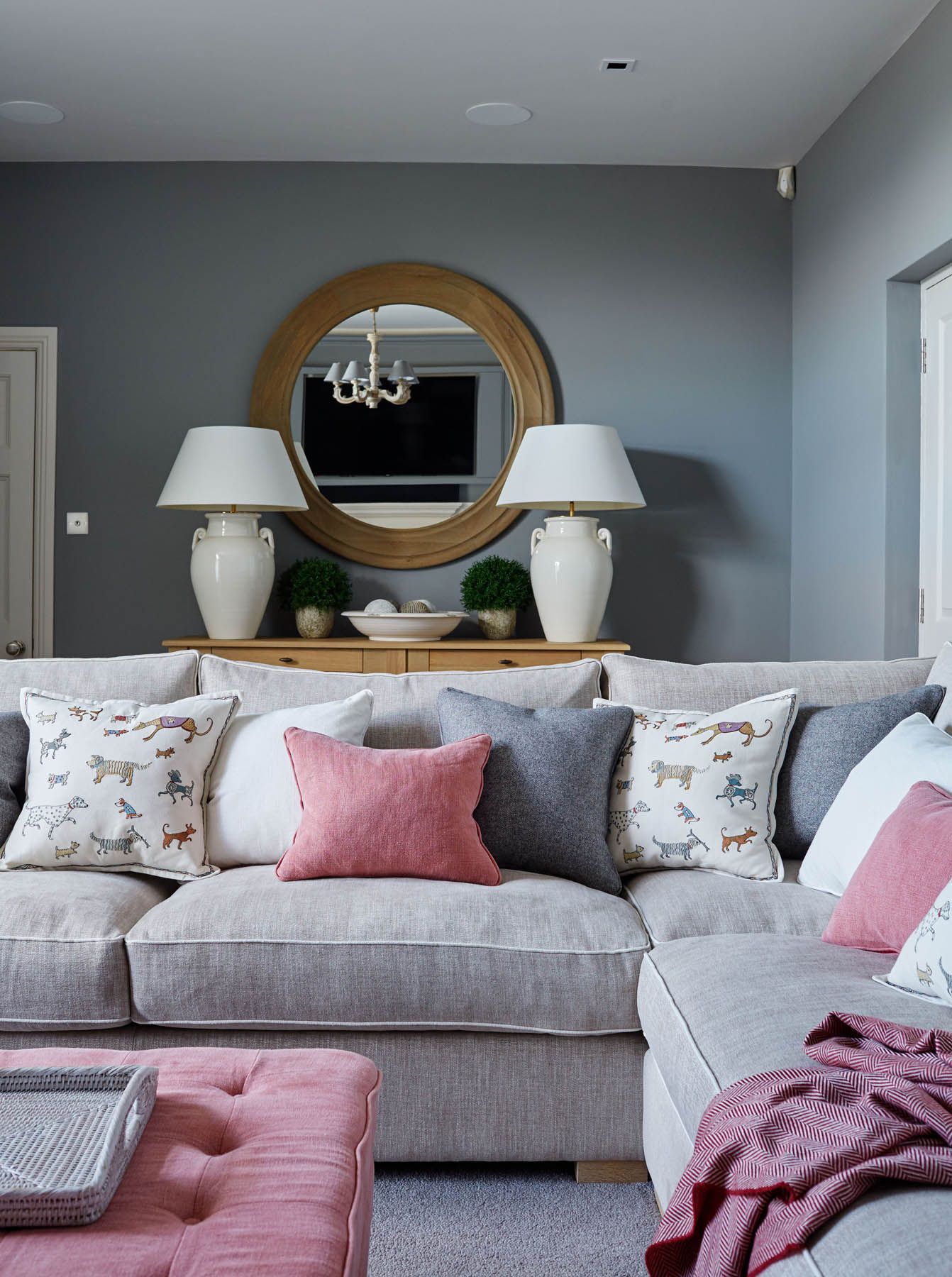 'One of our most frequently asked questions is how to find balance between practicality and style. We understand that no home is a show home; we must choose fabrics that will be able to withstand daily life,' says Emma.
'Many of our clients with children will opt for more durable upholstery fabrics in the family rooms, and choose finer, more delicate fabrics for formal spaces such as a dining room.
'Cushions can afford to be less hardwearing, but we always recommend sofa upholstery be more structured and robust. Fabric houses will be happy to discuss your requirements in more detail with you.
See: Emma Sims-Hilditch's interior design tips – including what not to do
2. What is the most durable fabric for upholstery?
The most durable fabric for upholstery is microfiber, which is made from polyester, and has a texture not unlike velvet, but with better durability. Microfiber can repel stains, water and fading. Nylon is another material to look out for – it is often added to fabrics to make them tougher.
However, if you are considering a whole range of upholstery fabrics, 'a great tip is to always look out for the Martindale Rub Count of a fabric,' says Emma. 'Anything under 18,000 will only be suitable for light, domestic use. It is worth investigating the various categories, from General Domestic to Severe Contract, which are used for high usage areas and commercial spaces.'
It's worth noting, too, that upholstery fabric for dining chairs, headboards and occasional chairs can have a rub count from 15,000; for upholstery that is regularly used, you will want to ensure it is over 20,000, ideally 30,000 for well-used pieces; contract upholstery tends to have a rub count of 40,000 upwards.
See: Interior designer Emma Sims-Hilditch reveals how to make a home pet friendly – and super stylish
3. Finding the best fabric for curtains – quality counts
'When it comes to window dressings, we believe quality is everything. A hand stitched pair of fully interlined curtains will last well beyond you tiring of the fabric and will hang with a beautiful drape.
'Curtains can be the point of difference between a house and a home; they can help to establish the aesthetic of the room and will add warmth to older properties.
'If function is a key factor, blackout blinds are perfect for a nursery or bedroom. Roman blinds are always a popular choice as they are timeless, elegant and cost-effective too.
'Be aware that if blinds are fitted within the recess of the window, they can block out a portion of light, even when not in use. We like to fit them above the window if the wall space allows.'
4. How to choose upholstery fabric – for the long-term
It's vital to consider how the fabric – or leather – that you are choosing might age. The fabric company – or your designer – may be able to advise, but you need to consider:
Cleaning – how do you clean your chosen upholstery to ensure it looks its best over time?
Fading – is the fabric fade-proofed and if it sits in a window, can you expect fading over time?
Ageing – leather can age beautifully, if you know how to treat it in the meantime, but could the fabric you're investing in be expected to develop a patina or shine over time?
See: How to clean a leather sofa – so that it looks as good as new
5. Where to shop the best upholstery fabrics – Emma's top picks
'At Sims Hilditch, we are huge fans of block prints from Molly Mahon. We also love to use Fermoie – the designs are printed on exquisite Belgian linen in a beautiful palette of colors.
'For plains, we are particularly fond of De Le Cuona's new sustainable linen collection and for embroidered fabrics, Chelsea Textiles has a great range which work well in both children and grown-up spaces. Patterned fabric adds subtle texture to a room and works particularly well for curtains or headboards.
'GP & J Baker has a plethora of choices including new fabrics chosen from the archive collection each season which are reimagined in new, contemporary colorways.'
Sign up to the Homes & Gardens newsletter
Decor Ideas. Project Inspiration. Expert Advice. Delivered to your inbox.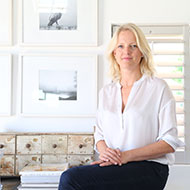 Founded in 2009, the Sims Hilditch design practice has become one of the most trusted and respected in the industry. Its couture approach combines interior architecture, interior design and procurement management within one concept-to-completion, fully bespoke service. Creative Founder, Emma Sims-Hilditch is passionate about her belief that good design can transform not only how people live but also how they feel.