Interior designer Irene Gunter's 5 laundry room design tips will revolutionize this humble space – forever
She lets us in on the new laundry room tech she has on her wishlist, too...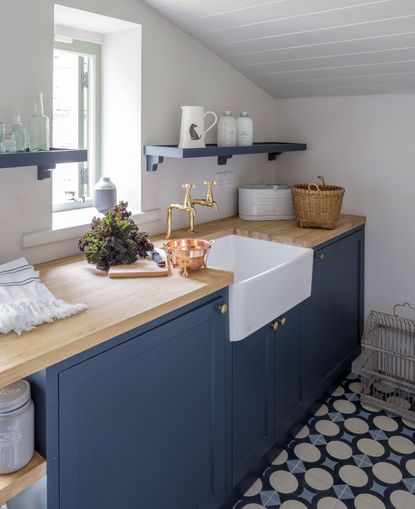 (Image credit: Gunter & Co)
Sign up to the Homes & Gardens newsletter
Decor Ideas. Project Inspiration. Expert Advice. Delivered to your inbox.
Thank you for signing up to Homes & Gardens. You will receive a verification email shortly.
There was a problem. Please refresh the page and try again.
'I'm quite sure I'm not the only person who gets equally excited by the thought of designing a laundry room as much as I do a kitchen. Laundry rooms are often overlooked when planning a luxury interior as everyone's always waiting to see the all-important kitchen or master bathroom design come together.
See: Laundry room ideas – design and decor inspiration for dedicated washday spaces
'Secretly I've always loved designing laundry rooms. For me they're such enjoyable and hard-working spaces to design, and when given proper time and thought can really make a difference in the daily lives of our clients,' says Irene, referring to her interior design consultancy, Gunter & Co.
'Equally, it's the room you most expect to be disappointed by, so it's all the more surprising when you're greeted by a beautifully designed space.'
Here, Irene exclusively shares her secrets to designing the perfect laundry room.
1. Prioritize storage needs
'Often laundry rooms are tight on space, so storage and organization are key. We relish the challenge and work with our clients to think about their day-to-day requirements to optimize the room and make it function as efficiently as possible: what equipment do they use regularly; what needs to be accessible quickly; and what can be stored away.
'We then work with our fantastic joiners to create bespoke storage that is functional and beautiful: ironing boards in their own separate upright area; space to charge a hand-held vacuum cleaner; high level storage for any cleaning or laundry detergents to keep them away from children; and in the most generous of spaces a cabinet with individual laundry baskets for each member of the family's ironed laundry to be stored away and taken to their rooms.
'Building in useful hanging rails to match the ironmongery in the room is worth planning into your design. It provides easy hanging for ironed clothes whilst still looking beautiful and integral to the design of the room.'
See: How to organize a laundry room – step by step
2. Consider ergonomics
'When the space is available having the washing and drying machines at eye level is a really helpful ergonomic touch. I also love this addition of a pull-out tray to place laundry baskets on top whilst loading laundry.'
3. Choose beautiful, hardworking finishes
'We love using quartz, quartzite or granite countertops in laundry rooms. Wood is a lovely rustic touch, but it's not very practical when considering the detergents and stain removers in use in the room, wood also takes much longer to dry than a stone top.
'Tiled walls are the absolute dream in utility rooms. You can literally throw anything at it without being precious at all, but it can feel quite cold and clinical, so we usually mix it up with a fun wallpaper at high level or on the ceiling. No-one said laundry rooms need to be boring, in fact if they're happy spaces you're bound to spend more time in them which can only be a good thing.
'In a few laundry rooms we're planning at the moment we're cladding the walls in tongue-and-groove panelling which is incredibly hard-wearing as well and feels warmer than tiles.'
4. Cater to pets' needs
'A lot of our clients have beloved pets who kindly share their bedroom with the laundry room! We love making pets feel comfortable and finding unique solutions to storing all their bits and bobs as well as carving out places to sleep, eat and wash. It's also worth bearing in mind that utility rooms can get quite hot and that isn't ideal so often we think of a small AC unit which is easily integrated in the joinery.
'Integrated pet food stations are a great idea for a utility room or mudroom and helps to keep other rooms in the house neat and tidy. Having a bespoke washing station if there's room is a great addition and of course somewhere comfortable for a good night's sleep.'
5. Consider new laundry technology
'During lockdown I barely bought any clothes, I prefer to touch and feel clothes when purchasing them and have always struggled to shop online. So once the shops opened up again, and I finally managed to sneak away, I spent time visiting some beautiful boutiques and bought some lovely pieces to add to my wardrobe. I believe that clothes should last and purposefully pick out pieces with longevity.
'With this in mind, technological advances all around the world have always fascinated me when it comes to getting the longest life out of my clothes. These are my top geeky laundry finds:
An AirDresser
'Samsung's Airdresser is an add-on to your laundry set-up, in that it won't replace anything you already have but will give you another option for dealing with clothes and fabrics. The standard size models have space for three hanging garments, which can be steamed to freshen clothes up and to help remove wrinkles.
'A steam closet can also save you money if you have a lot of dry clean-only clothes. While it won't mean you never have to take clothes to the dry cleaners again, you'll make significantly fewer trips. If you get caught in the rain, you can put your damp clothes in your steam closet on your return home and they'll be warm and fresh when you next go out – bliss! The cabinet is rather costly, so an alternative would be to purchase a high quality hand-steamer which you can also take with you when you travel, such a breeze!'
Professional Drying Cabinets
'Fire stations, police stations and military bases all over the world have used professional drying cabinets to quickly dry uniforms ready for re-wear, they're able to dry tens of items within 30 minutes – amazing!
'Unlike tumble dryers that can shrink and ruin clothes, Drying Cabinets use a gentle drying process that protects your items, even those made from delicate materials such as silk and wool. I haven't tried this one – the PEKO ETS-1500 Drying Cabinet – myself but have it high on my list to include in my own utility as it can be stacked above the washing machine.
'You can also build your own drying cabinet. I recently visited a client's home who had come up with their own design for a DIY-style drying cabinet, ideal if you don't like the look of the professional ones or don't have the depth to allow for a 600mm unit. They had built a traditional 'airing cupboard' which had a horizontally installed heated towel rail at low level, heating up all the clothes in a few hours after hanging them up, I loved this idea and its simplicity!'
See: Small laundry room ideas – compact designs that are guaranteed to save space
Fan-driven drying racks
'In our new home we will not have any radiators, and although that fills me with joy for many reasons, it also makes me worried about how to quickly dry Oscar's rain jacket on a Sunday evening when he needs it for school in the morning.
'Drumroll for the ceiling mounted, fan operated drying rack – think of a teched-up version of the old school "Sheila's maid" – personally I'm looking forward to using the Foxydry Air 120. The name says it all!'
Sign up to the Homes & Gardens newsletter
Decor Ideas. Project Inspiration. Expert Advice. Delivered to your inbox.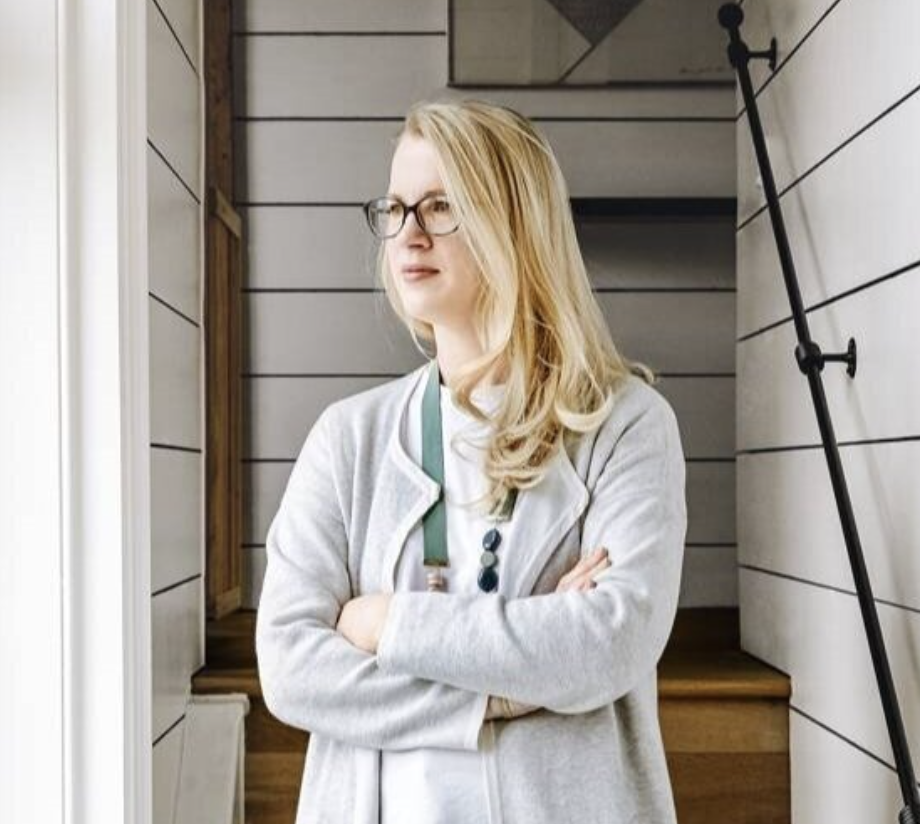 Irene studied Art History before training at the prestigious Inchbald School of Interior Design. As Creative Director of Gunter & Co, Irene oversees the design for every project alongside her team of designers who manage the day-to-day implementation. Inspiration for each project comes from a myriad of sources: from historical architectural details to contemporary building materials or vintage furniture to contemporary sculptures. Irene contributes to Homes & Gardens, writing about interior design and architecture.